The gender imbalance in health care leadership is a problem worth solving, experts say. That will require women willing to step forward—and men willing to back them.
It has been said often and for a long time that women are the health care CEOs, CFOs, COOs, and CMOs of their families.
But when it comes to the C-suites of the companies and organizations that pay for and provide American health care, the gender balance tips away from women.
"The most successful companies are going to be the ones that really do embrace ideas of diversity," says Sarah Iselin, at GuideWell.
Women occupy about 30% of the C-suite positions across the health care industry, according to a 2019 report by the consulting firm Oliver Wyman. Just 13% of health care's CEOs are women. "The challenge is prolific across the category," says Terry Stone, the firm's health and life sciences managing partner.
The C-suite shortage isn't an intentional effort to short-change women, the report found. Promotions into top jobs are often based on trust, Stone says, and it helps if there are personal connections and a sense of affinity between a job candidate and those who are doing the promoting. Of course, those who are doing the promoting are mostly men; for women, "there are fewer opportunities to build them [affinity and connections] because there are fewer people like them" in the C-suite, she says.
Activities that can help build ties, such as golf, typically appeal to males more than females, notes Stone. Compounding the problem is that "women, in general, tend to undervalue networking," and instead think their results in the workplace will speak for them-selves. They also tend to think they need to have all of the job qualifications mentioned to apply for an open position, while men will apply even if they are lacking some of the required credentials. That caution may be a factor in why women who do make it into the upper echelons of management typically fill roles such as chief human resources officer or chief communications officer rather than more powerful ones that would, for example, put them in charge of budgets.
"Leaders need to decide this is a problem worth solving," says Terry Stone, Oliver Wyman's health and life sciences managing partner.
A 2019 survey by Korn Ferry found that 55% of hospital and health system executives said women in their organizations had been overlooked for leadership roles because of their gender. Almost two thirds said development programs for women were fair, poor, or nonexistent. More than three quarters said their companies lacked a sponsorship program aimed at helping women advance in their careers.
Something of an exception
GuideWell, a mutual holding company in Jacksonville, Fla., whose companies include Blue Cross Blue Shield of Florida, is something of an outlier. Four of the 10 positions in its C-suite are held by women, although not the top job: Patrick Geraghty is the CEO. Four of the 12 board members are women, a group that includes Sylvia Matthews Burwell, HHS secretary during President Obama's second term and now president of American University in Washington, D.C.
"As our country becomes more and more diverse, the most successful [companies] are going to be the ones that really do embrace ideas of diversity," says Sarah Iselin, executive vice president of government programs and diversified business at GuideWell. Iselin says women who aspire to health care leadership roles should be "mindful of where you work and whom you work for. It's important for your ability to be successful and to grow and learn." Iselin joined GuideWell in 2016 as senior vice president and chief strategy officer and was promoted to her current role in December.
Iselin says she "stumbled into health care," taking an entry-level job after college at a visiting nurses' organization in Boston. "Health care just resonated immediately," she says. "It touches every single one of us. It struck me as complex and interesting and profound." Iselin acknowledges the flip side for the American public and patients: a health care system that is too complicated and expensive.
Women need to show their interest in leadership roles, says Katie Bell at Korn Ferry.
Iselin has worked for a number of health care organizations under male leadership, including serving as the Massachusetts Commissioner for the Division of Health Care Finance and Policy under then-Gov. Deval Patrick. In that role, she was responsible for implementing several key provisions of the health care reform law that was the state-level prototype for the ACA. Her climb up the management ladder has been helped, she explains, because she "aligned with guys who believed in diversity of all kinds."
Going for it
For gender diversity to increase in the health care industry, "leaders need to decide this is a problem worth solving, and they need to tackle it head on," says Oliver Wyman's Stone.
Women are still very much a minority
Orange=women; Green=men
Source: Oliver Wyman, "Women in Healthcare Leadership 2019"
Katie Bell, senior client partner and global account lead for the health care sector at Korn Ferry, says women also need to show their interest in leadership roles. "One of the things we could do a better job of is raising our hand and jumping in even if we're not 100% qualified," she says. "Having the courage to go for a promotion is something that would really help."
But, says Bell, health care leadership is a natural fit for women, who often are drawn to careers with a mission and a higher purpose. They may be deterred from applying for leadership roles because of their family obligations, especially if they're expected to work long hours, travel with little notice, or both. Bell says companies could help by reframing executive roles to focus on "what is truly necessary and expected." She also thinks organizations should identify women with leadership potential and help support their career development by connecting them with mentors, who are "the real advocates who make sure an individual is moving throughout the organization."
Taking control
Some efforts to address the health care executive gender imbalance are taking place outside the companies them-selves. Lisa Suennen, a venture capitalist who has specialized in health care, cofounded C-Sweetener, a not-for-profit organization that connects women who are potential leaders with mentors who are already in the C-suite. Iselin is one of the mentors. So far the program has a few hundred mentees, says Suennen."The progress I'm seeing is women deciding it's time for them to do it on their own and take control of their own destiny," she says. "That's a big change." Men have a crucial role in the advancement of women, Suennen says, because "if men don't get involved, nothing changes. There are many men who are appreciative of the issues."
"I'm seeing women are deciding it's time for them to do it on their own," says Lisa Suennen, cofounder of C-Sweetner, which connects women with mentors in the C-suite.
Iselin says men who really believe in diversity are needed for the number of C-suite women to increase. That's partly true because of the current gender makeup of the upper ranks. "There are not enough women to pull other women up," she says, "because there aren't enough women at the top."
---
Our most popular topics on Managedcaremag.com
---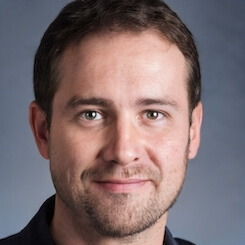 Paul Lendner ist ein praktizierender Experte im Bereich Gesundheit, Medizin und Fitness. Er schreibt bereits seit über 5 Jahren für das Managed Care Mag. Mit seinen Artikeln, die einen einzigartigen Expertenstatus nachweisen, liefert er unseren Lesern nicht nur Mehrwert, sondern auch Hilfestellung bei ihren Problemen.