Insurers say opening up clinics in drugstores will make health care more convenient, more timely—and potentially less costly. But will it also bring unwanted commercialization and fragmentation?
As health insurers and drugstores join forces to create clinics within the stores' spaces, they're betting that their gamble to provide easily accessible medical care will pay off by coordinating care and, ultimately, reduce health care costs.
Humana has bedfellowed with Walgreens Boots Alliance to open senior-focused primary care clinics inside Walgreens locations. CVS Health, which owns Aetna, is going beyond its well-known walk-in MinuteClinics with HealthHUBs that are designed to manage people with chronic conditions.
Humana and Walgreens launched the pilots of their program last year with two clinics in the Kansas City area. In July they announced they were adding three more—two more in Greater Kansas City and one in Anderson, S.C.
"We are finding that seniors appreciate not just the high quality of clinical care, but also the social interactions, the personal attention, the convenience and the enhanced coordination with their pharmacist, physician and the health guides that we have on site," Jim OConor, senior vice president of Walgreens Neighborhood Health Destinations, said in a statement announcing the expansion.
CVS launched the HealthHUBs at three of its stores in the Houston area after it acquired Aetna in 2018. Several months ago, the company said it was adding HealthHUBs in Houston, Atlanta, Philadelphia, Tampa, and southern New Jersey this year and plans to have an astounding 1,500 of them in operation by the end of 2021.
In a prepared statement, Kevin Hourican, president of CVS Pharmacy, touted the HealthHUBs as transformative: "We have a sense of urgency about the need to bring real change to health care."
Gone are the days when the drugstore was just a place to pick up your prescription, a few household items, and some candy. The drugstore clinics create "more touchpoints" with people who are insured, says Todd Huseby, a partner with A.T. Kearney, a consulting company. By moving into providing more care, "clinics can help manage claims exposure."
Building on the MA market
Humana aims to "really wrap the patient in holistic care," says Emily Allen Kirby, associate vice president of Humana's care delivery unit. Its clinics, which opened in October, are staffed by board-certified physicians from Partners in Primary Care, a wholly owned subsidiary of Humana that provides primary care targeted at seniors in several states.
Humana aims to wrap the patient in "holistic care," says Emily Allen Kirby, associate vice president of Humana's care delivery unit.
The 2,500-square-foot clinics, located inside two Kansas City–area Walgreens stores, have separate entrances. Along with a physician, each is staffed by a team that includes a care coach, a behavioral health specialist, and clinical pharmacists. Besides treating acute conditions, Partners in Primary Care provides one-on-one counseling to help with the management of chronic conditions. For after-hours issues, a primary care provider is reachable by phone around the clock. Social workers are available to help seniors with food insecurity and other problems that come under the umbrella of social determinants of health. The stores also offer help with navigating health plans and identifying in-network providers.
Humana's clinics build on its success in the Medicare Advantage market. Roughly a third of Medicare beneficiaries are enrolled in Medicare Advantage plans now, and Humana has about 17% of the MA market, second only to UnitedHealthcare. Seniors don't have to be Humana members to use the senior care clinics; Partners in Primary Care "are payer-­agnostic," Kirby says. "Our senior patients benefit from the ease and convenience of a full health care experience in one neighborhood location," says Pat Carroll, who until recently was the chief medical officer for Walgreens.
Drugstore clinics can bring "ease and convenience" to health care for seniors, says Pat Carroll, former chief medical officer for Walgreens.
Moving into chronic care
CVS has used a somewhat different model after its $69 billion acquisition of Aetna, which was completed in November and cleared a legal hurdle last month when a federal district judge ruled that it didn't violate antitrust laws. Both parties are, of course, health care behemoths. As of September 2019, Aetna had about 39 million members and provided medical insurance, dental insurance, and pharmacy benefit management services. CVS Health says it has more than 9,900 retail locations in this country (including Puerto Rico) and Brazil, with 1,100 MinuteClinics.
Switching to the long game
CVS launched its MinuteClinics for short-term woes and minor emergencies. With its HealthHubs, the company hopes to tap into the market for chronic disease care.
CVS dedicated more than 20% of its space at three existing Houston-area stores in December 2018 to open three HealthHUBs, designed to be focal points for care. Along with providing care for minor emergencies—they are open at night and on weekends—the new clinics provide services such as screening, treatment, monitoring of chronic conditions, sleep apnea assessments, and nutritional-health counseling. They are also decked out with "wellness rooms."
The move into chronic care makes both public health and business sense. According to the CDC, about 60% of Americans have at least one chronic condition, and 40% have more than two. By some estimates, the annual direct heath care costs from chronic conditions amount to more than $1.1 trillion.
Not everyone believes, though, that making the drugstore your doctor's office is a good way to transform health care. "It's mind-boggling to me that they can say the center of the health care system will be a retail outlet that sells Doritos as well as prescription drugs," Lawton Burns, a health care management professor at the University of Pennsylvania, told the Wall Street Journal.
Living together
Health care's cohabitation with retail is a well-established trend in the American healthscape. CVS opened its first MinuteClinic in 2000. Walgreens has lagged behind CVS but it now has 400 clinics that are similar to MinuteClinics. Now more than 2,000 health care clinics of various types are located in retailers, including drugstores, big box stores, and grocery stores, according Oliver Wyman, the consulting firm. When the firm surveyed 2,000 consumers back in 2016, it found that almost 80% of those who had used a retail clinic believed the care was as good as or better than the care they would have received at a traditional health care facility.
Whether health care delivered in a drugstore helps with the Sisyphean task of holding down health care costs is an open question. If price were all that mattered, it would likely tally up on the help side of the ledger. The Massachusetts Health Policy Commission, an independent state agency responsible for monitoring health care spending, found in a 2018 study that the price of urgent-care visits for minor health ailments averaged $147, with a $32 copay—compared with $78 for a retail clinic with a $26 copay.
Yet convenience is obviously one of the selling points of the retail clinics, and in many contexts, convenience leads to greater utilization, offsetting any savings from lower prices. A Blue Cross Blue Shield study of its members found that the number of visits to retail clinics doubled, from 12.2 visits per 1,000 Blues members in 2011 to 24 visits per 1,000 members in 2015. The report also found that almost 30% of emergency department visits could have been handled at retail clinics, so there's at least the potential for savings by swapping out expensive ED care for the visit with Dr. Drugstore.
The message on substitution from a 2016 Rand study was mixed and adjustable to the eye of the beholder. When the Rand researchers looked at the low-acuity health care visits of 1.3 million Aetna members in 2010 and 2011, they found that 42% of those who went to retail clinics went there instead of going to the emergency department or a physician's office. The majority, though, went when they otherwise would not have gone for treatment. That resulted in a slight increase in spending of $14 per patient per year. The "other hand" in this is that increased usage of retail clinics might head off more serious health problems and more expensive health care, thereby lowering health care spending overall, notes Chris Schrader, an Oliver Wyman principal.
The point of having a PCP is so that someone will "follow you and know what's going on with you," says Case Western Reserve professor Sharona Hoffman, who worries about retail clinics fragmenting care.
Sharona Hoffman, a professor of law and bioethics at Case Western Reserve University in Cleveland, voices a common concern about the retail clinics, especially now that they are burrowing further into chronic care. Having consumers get care at a retailer might result in further fragmentation of care, she says. The whole aim of having a primary care physician is to "follow you and know what's going on with you." When patients visit a variety of providers, patient care and records are fragmented, Hoffman argues, and they may not receive the proper follow-up care. She also is concerned about possible conflicts of interest. Rather than insurers and PBMs pushing for lower prices, "instead you have incentives for high drug prices."
So far, not so good
Drugstores are drawn to these health care models as they aim to boost profitability after being hit by depressed reimbursement for prescription medications, says Lisa Ketner, a visiting lecturer at Indiana University's Kelley School of Business and who spent decades working in the health care industry. The two chains also are facing fierce competition from internet sales of health and beauty products, she says. Although CVS Health is morphing into a multipronged health care company, both it and Walgreens are traditional retailers with expensive real estate. They are now doing what they can to take advantage of those holdings, Ketner says. "Both retailers need more foot traffic to combat internet sales, and Aetna and Humana need to provide lower-cost, convenient care for their members."
The Walgreens version
The pharmacy chain and Humana have launched clinics focused on primary care for seniors.
Huseby, at A.T. Kearney, says of CVS: "Without the Aetna tie, I think the clinic strategy is very, very difficult." So far, the clinics "have not been all that profitable, and utilization is not as high as they would want it to be." It can take time to develop enough of a patient base to cover the fixed and variable costs of operating a health care clinic at a retailer, Huseby observes. By connecting drugstores and insurers, the payers may be able to steer their members to CVS and Walgreens locations that have the expanded clinics, he says.
Millenials vs. boomers
For CVS, in-store clinics also can be a way to get more consumers to enroll in its health plans now that it has Aetna under its control, says Jeff Gourdji, a partner with the consultancy Prophet. In just its Medicare Advantage plans alone, Aetna has 2.1 million members, which is up almost 27% from last year. There's also a "beyond the pill" market to tap into. By linking up with drugstores, insurers may hope to "sell not just diabetes medication, but diabetes management," Gourdji says. One goal could be to "change the behavior of those you're financially responsible for."
One challenge, however, is finding the right patient base for such clinics. Huseby thinks they are most likely to appeal to "time-starved people," such as millennials or mothers with young children. A survey last year by the Employee Benefit Research Institute found 30% of millennials had used a walk-in clinic compared with 14% of baby boomers. Huseby said boomers and older generations are more likely to visit their primary care physician. "They look for a provider they trust. They put a lot of faith and expectation in that provider."
Drugstore clinics create "more touchpoints" with people who are insured, says Todd Huseby, a partner with A.T. Kearney.
A recent study of Medicare beneficiaries who purchased coverage through eHealth found that 40% said they would be open to receiving medical care at a pharmacy or other nontraditional setting—if it saved them money. Younger beneficiaries were more likely to report a willingness to receive care in such a setting. More than 60% of respondents said they would trust a physician assistant or nurse practitioner for medical help or advice compared with 37% who said they would trust a pharmacist.
Older patients typically are dealing with more medical conditions, so the care—especially quality care—is more costly. One challenge, says Schrader at Oliver Wyman, is "how do you make sure the in-store experiences are attractive to the highest-dollar consumers?" Just having standalone clinics at a drug store such as CVS or Walgreens won't be enough to improve health outcomes and cut the cost of care, Schrader says. "They need to have a connection to someone's care journey."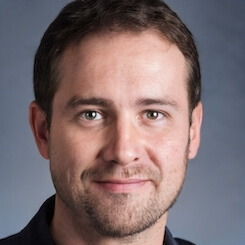 Paul Lendner ist ein praktizierender Experte im Bereich Gesundheit, Medizin und Fitness. Er schreibt bereits seit über 5 Jahren für das Managed Care Mag. Mit seinen Artikeln, die einen einzigartigen Expertenstatus nachweisen, liefert er unseren Lesern nicht nur Mehrwert, sondern auch Hilfestellung bei ihren Problemen.