Steve Miller, MD, now at Cigna, and Alan Adler, MD, recently retired from Independence Blue Cross in Philadelphia, reflect on their roles as medical directors and the current state of American health care.
Steve Miller, MD, has hit the medical director trifecta. He's held the post at a hospital, a PBM, and now an insurance giant. While not a house-hold name, Miller became well known in health care and pharmaceutical circles as the chief medical officer of Express Scripts for 12 years. He's now the chief clinical officer at Cigna, a job he took when the company bought Express Scripts last late year. Miller's health care executive experience began at Barnes–Jewish Hospital in St. Louis.
When asked if his ascension to the Cigna position was a no-brainer, Miller laughs. "It was a no-brainer for me," he says. "I don't know about for David Cordani," Cigna's high-profile CEO. "
For 35 years, I've wanted to make a difference in health care," Miller continues. "Each of these jobs allowed me to do so. And right now I'm in a job that's maybe one of the best platforms to try to make a difference."
Cordani has big ambitions for reining in health care costs and has said he wants Cigna's medical cost growth to match the consumer price index by 2021. "How can you not be enthusiastic to get on that bandwagon?" asks Miller. "What's really cool about this job," Miller continues, "is that I'm working for the only CEO in the country who's come out and said that that's our goal." This means, of course, still managing pharmaceutical costs, which Miller likes to describe as "the sharp end of the spear." He points to lowering the cost of hepatitis C treatment as a victory; by many accounts, hard bargaining by Express Scripts when Miller was the chief medical officer there helped make that happen. He mentions the Cigna policy of covering insulin at $25 a month, no matter how much a member uses. "If they can't afford it, they can't access it," says Miller.
Sovaldi's $84,000 price tag seemed shocking when it came out. Today the six-figure drug price is routine. Zolgensma, the gene therapy for spinal muscular atrophy, has a sticker price of $2.1 million. "We actually have to work with the biotech industry on how we're going to make gene therapies and these other new innovations acceptable and affordable for people," says Miller, who believes Cigna is ahead of the pack. "We're the company that introduced amortization of the payments for these therapies," he says. The first two gene therapies that were introduced in Europe are no long available, Miller notes. They "failed," he says, because the manufacturers couldn't come to an agreement with the payer community. "To me, that would be a disaster," he says. "We can't let that happen."
Learning curve climber
Miller is used to meeting with lawmakers and regulators; he often did so when he was at Express Scripts. But now that he is on the medical side of the benefit, he is meeting with different people at different agencies.
"We actually have to work with the biotech industry on how we're going to make gene therapies and these other new innovations acceptable and affordable for people," says Steve Miller, MD, chief clinical officer at Cigna.
A medical director at a health insurer needs to be familiar with what's going on in pharmacy. "Many times, the drugs were handled in a silo separate from the medical," says Miller. "Being able to transcend all those silos really gives us an advantage in trying to attack the entire problem." Patients don't silo themselves, notes Miller. "They want to use a health care system that works for them."
"Yeah, I'm on a steep learning curve," Miller says.  "That's part of the excitement for me as a lifelong learner. I'm going to work now scared. It's incredibly invigorating for this stage of my career."
Expect to be challenged. Hell, welcome the challenge. That's what Alan Adler, MD, says about being a medical director these days. He should know. Before retiring last year, he'd been a medical director for over 20 years, first at Horizon Mercy, a Medicaid managed care plan in New Jersey, and then at Independence Blue Cross in Philadelphia. Medical directors back in the mid-'90s did not have many of what Adler calls "peer-to-peer" phone calls. That is, while the gatekeeping primary care physicians (and nongatekeeping specialists too) for sure complained about managed care, they didn't necessarily voice those complaints to medical directors, the people who could do something to ease the infamous hassle factor.
These days? Happens all the time, says Adler, and that's good. "Ultimately, you don't really want to deny things," says Adler. "It causes more problems for everybody—patients, doctors, hospitals. So, I would say one of the big changes is talking to the doctors more than when I got started. And trying to educate. We're challenged much more frequently by the hospitals and doctors in the field." Direct patient appeals represent only a small fraction of all appeals, says Adler. Patients usually appeal through their physicians.
Adler says that in the early days, physicians didn't understand why claims were denied. They felt as if they were working in the dark and, in some ways, they were. Insurance companies did not at first publish their adjudication guidelines, Adler recalls, because they feared that physicians would adjust their claims accordingly. "Now, that's really fraudulent to do that, right? But that was the concern," says Adler. "That still happens to some extent, where docs push the envelope in terms of telling things that you can't verify." But not as much now because all health plans publish their guidelines. "It's better for the docs to really understand the guidelines and the policies so they can be compliant with them, than to keep them a secret," says Adler.
"Ultimately, you don't really want to deny things," says Alan Adler, MD, formerly of Independence Blue Cross.
Fostering healthy communication with providers remains a crucial medical director skill, however. To do this, medical directors need a strong clinical background, especially because the majority of them handle utilization management, says Adler. "If you just try to go from the residency and become a medical director, I don't think that's good." His advice: "Get on a committee. You know, a managed care committee, a quality committee, or a pharmacy committee of a managed care company. Because I think that gives a good insight into what really goes on."
Good communication also needs to occur among medical directors. There may be one in charge, but a health plan of any size may have levels of medical directors. Having one medical director approve something and another turn around and deny coverage "just drives doctors crazy," says Adler. That said, there are always gray areas when it comes to coverage. "And that, of course, is what medical directors have to do. Make decisions in those gray areas."
Having some kind of business back-ground or education wasn't necessary when Adler and his cohort started to follow the medical director career path. Now it's almost a must. "I think you need to understand the economic drivers of health care, and there's a lot of business lingo," says Adler.
Virtually everybody involved in health care recognizes that they need to be good stewards of health care dollars—or at least talk the walk. "I think 30 years ago docs didn't necessarily recognize that," says Adler. "But as the health care dollar has gotten tighter, [there is a] recognition that we all have to be cost-effective."
SDOH? Been there
Another battleground for today's medical directors is social determinants of health care (SDOH). It's such a buzzphrase these days that sometimes the eyes roll. And the problem of people's circumstances outside of health care affecting their health and health care costs was something that Adler had to deal with decades ago when he was at Horizon Mercy.
"Things come around, but we argued this issue in Medicaid forever," says Adler. While at Horizon, Adler at one point hired about 20 social workers to help deal with SDOH. "It's hard to focus on medical issues when there are social issues," says Adler. "You need a multidisciplinary approach in order to manage those patients properly."
---
Our most popular topics on Managedcaremag.com
---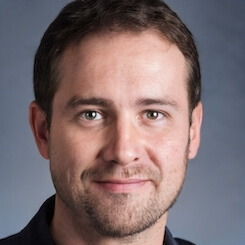 Paul Lendner ist ein praktizierender Experte im Bereich Gesundheit, Medizin und Fitness. Er schreibt bereits seit über 5 Jahren für das Managed Care Mag. Mit seinen Artikeln, die einen einzigartigen Expertenstatus nachweisen, liefert er unseren Lesern nicht nur Mehrwert, sondern auch Hilfestellung bei ihren Problemen.