International Reference Pricing: A Wee Bit of Political Agreement, a Great Deal of Uncertainty
Could drug prices be lowered by pegging them to what is paid in other countries? The Trump administration took a step in that direction last fall, when CMS floated a proposal to use international reference pricing (IRP)—average prices paid in a select group of other high-income nations—to limit prices of Medicare Part B drugs (mostly those administered by physicians, including many chemotherapy agents). Reports this summer suggested the administration might be considering an executive order that would apply IRP also to the much larger group of pharmacy-distributed Part D medications. When House Speaker Nancy Pelosi unveiled her plan for lowering drug prices late last month, it also included a version of IRP. One headline read, "Pelosi Borrows a White House Idea to Lower Drug Prices." Is such a Trump–Pelosi reform too good to be true? It may be, and not just because supporters of each are profoundly allergic to the other. In a Sept. 9 Health Affairs blog post, Loren Adler, associate director of the USC–Brookings Initiative for Health Policy, joined with three coauthors to explore some of the possibilities— and complications—of taking IRP beyond Part B.
The idea, they conceded, "offers the potential to reduce drug prices in the United States and may not commensurately reduce the expected financial returns to new drug development, to the extent it places upward pressure on drug prices in the reference countries." In other words, it could be a bit more favorable to drugmakers than just taking out the meat axe.
How would that upward pressure work? If faced with a requirement that a U.S. price for a drug must match that offered in another nation, Adler explained in a recent phone interview with Managed Care, drugmakers may be "less willing to offer that lower price to the other country, and more willing to walk away from the table." In other words, pegging U.S. prices to international ones may just lead to higher prices elsewhere.
However, "the magnitude of the model's impact on reference country drug prices is highly uncertain," Adler and her blog post coauthors noted, adding that there are ways to cut U.S. prices without also raising drug prices elsewhere.
"To Republican orthodoxy, and to, I think, almost every Republican senator, international reference pricing is anathema," Adler told us. "It certainly would have been so to a non-Trump Republican administration." But as a New York Times article pointed out—and it isn't just the Times that is saying this—"by the time he hits the campaign trail again next year, President Trump wants to persuade voters that he lowered the cost of prescription drugs."
After all, the idea that American consumers have been snookered into subsidizing drugs for the rest of the world—and that we can fix that—has a nice Trumpian nationalist ring to it. On the other hand, some of the unorthodox moves the President says or tweets about end up not happening.
One of several possible flies in this ointment: bitter pharma industry opposition. "Maybe IRP would be more pharma-friendly than direct Medicare price negotiations," said Adler, "but it's still something pharma is going to fight tooth and nail."
Another difficulty is that IRP could be a clumsy mechanism to apply. For example, said Adler, "it's really hard to figure out the actual net-net price in other countries."
Then there's simple logic. If all countries copied each other's prices, as American Enterprise Institute fellow James C. Capretta wrote recently on RealClearPolicy.com, it could "descend into a circular farce." Some countries, Adler explained, use IRP more as a guide than as a binding requirement. Others don't use IRP at all; the United Kingdom bases permissible drug prices on its own assessment of clinical value along with agreed rates of return for drugmakers.
Finally, there's the notion that drugmakers will find ways to get around the IRP pricing requirements. "You'll probably get some pricing reductions" out of applying IRP across the board, said Adler. "But I don't think you'll get the reductions you initially thought you'd get, given the gaming that will probably happen."
Signs of Life in ACA Market
Competition in the health insurance market continues to fade with more markets dominated by one or two companies, according to a study by the American Medical Association. But a Robert Wood Johnson Foundation report suggests that the market for the ACA exchange plans may be an exception to trend toward less and less competition. The foundation says that after hitting bottom in 2018, the ACA exchange market is perking up with companies entering the market: "All signs point to growing stability as measured by moderate premium increases and increased participation by health plans."
Both reports came out in September 2019. The AMA study of commercial health insurance, not just ACA exchange plans, included nearly 400 metropolitan statistical areas (MSAs). The researchers in the AMA's Division of Economic and Health Policy Research looked at the commercial market as of Jan. 1, 2018, and the ACA market six months later. The AMA researchers analyzed the commercial market by the type of product: HMO, preferred provider organization (PPO), and point of service (POS). Using the Herfindahl–Hirschman Index, a well-known formula for calculating market concentration, and the HHI thresholds used by federal antitrust regulators (an HHI score of 2,500 and above is deemed highly concentrated), they found that when they combined the different insurance products into one category, 75% (348 of 382) were highly concentrated. When they analyzed the markets just using market share, they found that in 48% (182 of 382) of the markets, one insurer had a market share of 50% or greater when HMO, PPO, POS, and exchange plans were lumped together. When they were considered separately, the POS and exchange plan markets were the ones with the highest percentage of MSAs with a dominant company: In 87% of the MSAs, one insurer had a market share of 50% or more in the exchange market and in 92%, one insurer had a market share of 50% or more in the POS market.
When the AMA researchers analyzed competition at the state level, the 10 states with the least competition were Alabama, Alaska, Delaware, Hawaii, Illinois, Kentucky, Louisiana, Michigan, North Dakota, and South Carolina.
The AMA study also compared 2018 market concentration with 2014 when the ACA exchanges opened. The researchers, José R. Guardado and Carol K. Kane, found that market concentration has inched up over those four years. In 2014, 71% of markets were highly concentrated compared to the 75% in 2018. They also found that the HHI went up in 58% of markets.
RWJF's look at the commercial insurance market was confined to the ACA exchange market. After the 2018 nadir, Medicaid managed care organizations and a couple of relative newcomers—Oscar and Bright Health—entered the exchange plan market this year. Next year, Centene, which is in the process of acquiring WellCare, is joining Oscar and Bright Health in having plans for a major push into the ACA exchange market, according to RWJF. Several big national companies—Humana, Aetna, UnitedHealthcare—have largely abandoned the ACA exchange market, notes RWJF, and Cigna and Anthem "have a much-reduced footprint."
UHG: $4B in Site of Service Savings
Health insurers are taking a lot of heat these days for this country's extraordinarily high health care costs and the many ways those costs are burdening American families. A report by UnitedHealth Group last month attempts to change the subject to specialty drugs and how site-of-service change could cut costs by $4 billion a year.
Hospitals charge more for physician-administered specialty drugs, whether it is done at a hospital or a hospital-owned physician's office. For years, insurers have said the same drugs could be given by physicians not affiliated with a pricey hospital or even at home by the patient with little if any risk of harm to the patient and difference-making cost savings.
United put some numbers to that assertion by extrapolating its own per capita costs in 2018 and other factors to the entire privately insured population.
The company's number crunchers also baked in an assumption that half of hospital-based utilization could be switched to physician offices or patient homes. The company then set about to compute savings for the privately insured population with conditions that have some of the heftiest specialty drug price tags: multiple sclerosis, immune deficiency, rheumatoid arthritis, inflammatory bowel disease, and cancer chemotherapy.
United estimates that site-of-service changes for multiple sclerosis could save $37,000 per privately insured patient per year. Its site-of-service math for rheumatoid arthritis put the annual savings at $28,000 and for cancer chemotherapy, $16,000. In relative terms, United figures that changes to site of service would reduce costs by 33% to 52%.
This is not peer-reviewed research. Patients and some provider groups say the switch to independent doctors— and especially to patient homes—is not as easy as insurers make it out to be. On the other hand, anyone who has gotten a bill for a hospital-based service has experienced some degree of sticker shock. Moving care out of the hospital into the community makes sense.
Statement of Ownership, Management, and Circulation (PS Form 3526-R)
Publication Title: Managed Care; 2) Publication Number: 1062-3388; 3) Filing Date: September 28, 2019; 4) Issue Frequency: Monthly; 5) Number of Issues Published Annually: 10; 6) Annual Subscription Price: N/A; 7) Address of Known Office of Publication: MediMedia Managed Markets, an ICON plc Company, 19 West College Avenue, Suite 100, Yardley, Bucks County, Pennsylvania 19067; 8) Address of Headquarters or General Business Office of Publisher: MediMedia Managed Markets, an ICON plc Company, 19 West College Avenue, Suite 100, Yardley, Pennsylvania 19067; 9) Publisher: Maureen Dwyer Liberti, MediMedia Managed Markets, an ICON plc Company, 19 West College Avenue, Suite 100, Yardley, Pennsylvania 19067; Editor: Peter Wehrwein, MediMedia Managed Markets, an ICON plc Company, 19 West College Avenue, Suite 100, Yardley, Pennsylvania 19067; Managing Editor: Frank Diamond, MediMedia Managed Markets, an ICON plc Company, 19 West College Avenue, Suite 100, Yardley, Pennsylvania 19067; 10) Owner: MediMedia Managed Markets, an ICON plc Company, 19 West College Avenue, Suite 100, Yardley, Pennsylvania 19067; 11) Known Bondholders, Mortgagees, and Other Security Holders Owing or Holding 1 Percent or More of Total Amount of Bonds, Mortgages, or Other Securities: None; 12) Tax Status: Not applicable; 13) Publication Title: Managed Care; 14) Issue date for circulation data below: September 2019; 15) Circulation:
Publication of Statement of Ownership for a Requestor Publication is required and will be printed in the October 2019 issue of this publication.
I certify that all information furnished on this form is true and complete.
I understand that anyone who furnishes false or misleading information on this form or who omits material or information requested on the form may be subject to criminal sanctions (including fines and imprisonment) and/or civil sanctions (including civil penalties).
Maureen Dwyer Liberti
Vice President, Group Publisher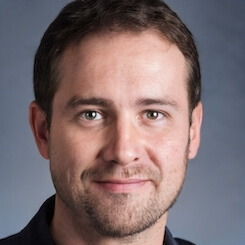 Paul Lendner ist ein praktizierender Experte im Bereich Gesundheit, Medizin und Fitness. Er schreibt bereits seit über 5 Jahren für das Managed Care Mag. Mit seinen Artikeln, die einen einzigartigen Expertenstatus nachweisen, liefert er unseren Lesern nicht nur Mehrwert, sondern auch Hilfestellung bei ihren Problemen.