Physical therapy could help many people avoid expensive and unnecessary back surgery.
F​irst the good news: For employers and other health care payers, the medical cost trend this year will be, as it has been for the past several years, relatively stable.
But now for that other, less desirable variety of news: The medical cost trend continues to grow at 6%, which is faster than the overall economy. That rate of increase is simply not sustainable.
A few complex—and therefore costly—health conditions are the main drivers of that 6% growth.
Some numbers help tell the story. Complex health conditions like heart disease ($181 billion), musculoskeletal diseases ($130 billion), cancer ($104 billion), and kidney disease ($40 billion) account for more than a quarter of total health care spending in the United States, according to the Bureau of Economic Analysis. Cost trends for these health conditions show no sign of abating. For example, by 2035, cardiovascular disease costs are expected to reach more than $1 trillion, according to the American Heart Association.
These expensive health conditions are not going to vanish, but there is something we can do to make them less expensive—and not by a little.
Integrated strategy
An integrated medical benefit strategy not only addresses costs but connects patients with high-quality, clinically appropriate care in settings that focus on positive outcomes. We've been doing this for years, and the evidence shows that we're able to reduce the cost of care—not just reshape the cost curve. Quality has improved, too.
An integrated medical benefits approach has four components:
Care management: Using dedicated, condition-specific clinical teams for patient outreach, education, and advocacy, along with predictive modeling to identify at-risk members.
Utilization management: Guiding members to providers who follow evidence-based practices to reduce risks of complications and readmissions.
Network management: Leveraging centers of excellence for overall cost efficiency, quality outcomes, and better member experience.
Claims review: Using automated methods and human reviewers to verify claim accuracy, reduce waste, and enhance savings.
These strategies are not new, and any one of them can be effective on their own. But to really reduce the total cost of care, an "all-in" approach is needed.
Now let's take a closer look at how an all-in approach works in oncology. Costs for treating cancer have increased by 62% in the past decade, largely driven by new therapies, and over the past five years, nearly 70 therapies have been approved. Other cost drivers include radiology and inpatient admissions.
Practice variation is a challenge in cancer. Nearly half of all prostate cancer patients receive unnecessary imaging. Roughly one in five breast cancer patients receives a contralateral prophylactic mastectomy when such a surgery is not clinically indicated.
The all-in approach means stepping up medical management to curb the number of unnecessary tests and procedures. It also means implementing robust care pathway strategies. Research has shown that reducing treatment by following evidence-based care for breast cancer can decrease the per-case cost by more than $16,000. That is more than just a minor bend in the cost curve.
Musculoskeletal examples
As with oncology, treatment of musculoskeletal problems presents an opportunity for reducing costs and improving quality. Although musculoskeletal procedures, such as total knee replacements, are shifting away from inpatient settings, costs are still increasing, especially in pharmaceutical spending. The price of the anti-inflammatory drugs used to manage many musculoskeletal conditions have jumped 9% in just one year. Projections indicate that osteoporosis and arthritis diagnoses will jump by about a third
by 2030.
Here are some examples of how utilization management is driving down the costs and improving the quality of the treatment of a variety of musculoskeletal conditions:
By managing variation to the 90th percentile, organizations have been able to save $1,500 per knee and hip replacement.
Referring patients with back pain whose cases are amenable to nonsurgical treatment, such as physical therapy and chiropractic care, can avoid unnecessary surgery, enhance the quality of life of the patients, and generate $14,000 in savings over unnecessary surgeries.
Performing partial knee replacements in an outpatient setting, rather than in a hospital, can generate savings of approximately $21,000.
Chronic kidney disease is another complex condition that can be managed in ways that will improve the quality of life for patients and wring out unnecessary spending. Patients on dialysis have, on average, a lower quality of life than other people. The cost of their care can exceed more than a quarter million dollars per year. We need to do everything we can to slow the progression of kidney disease so people don't wind up needing dialysis. That means providing comprehensive care management—and offering a living kidney donor option when needed. According to a study using Optum data, a pre-emptive kidney transplant will save an average of $504,000 per commercial patient (including transplant). A transplant also frees patients from the constraints of dialysis.
No matter what the condition, we need to make sure that providers are reimbursed properly based on the care they actually deliver. Yet, across these complex health conditions, we find errors in approximately half the claims we review. So an all-in approach involves care management, utilization management, network management, and claims review. Neglect one and the other three suffer—and so will efforts to improve clinical outcomes at a lower cost.
We don't have to settle for just bending the cost curve. Reducing the cost of care is achievable and happening today.
---
Our most popular topics on Managedcaremag.com
---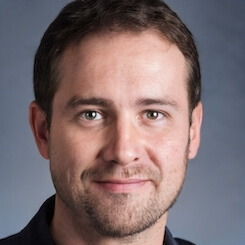 Paul Lendner ist ein praktizierender Experte im Bereich Gesundheit, Medizin und Fitness. Er schreibt bereits seit über 5 Jahren für das Managed Care Mag. Mit seinen Artikeln, die einen einzigartigen Expertenstatus nachweisen, liefert er unseren Lesern nicht nur Mehrwert, sondern auch Hilfestellung bei ihren Problemen.