In 2002, Jeffrey Brenner, MD, founded the Camden Coalition of Healthcare Providers, one of the earliest efforts to identify and care for the neediest—and most expensive—patients. These patients are the 5% of the U.S. population who account for 50% of all health care spending, as the federal Agency for Healthcare Research and Quality (AHRQ) has reported for decades. Several years after he founded the Camden Coalition, Brenner's efforts in New Jersey's poorest city gained some measure of fame when Atul Gawande wrote about the coalition in one of his finely turned pieces in The New Yorker. Brenner wasn't the first to focus on high-need, high-cost outliers, but he became perhaps the most well known.
Now some research is showing that the reason the top 5% are so expensive has shifted somewhat. Prescription drug bills, not just inpatient care, are a growing factor. But otherwise, the numbers are basically unchanged. Earlier this year, the AHRQ quantified yet again what Brenner had found in Camden: that a small proportion of the population accounts for half of all health care spending. In its latest report (based on 2016 data), the agency showed that payers still pour out 50% of all spending on the top 5% of patients.
5% of the U.S. population accounts for 50% of the health care spending.
The question then is what are health insurers and providers doing to identify these patients and give them the care they need—and stanch the gusher of health care spending in the process.
Both health insurers and accountable care organizations are investing in programs for high-cost, high-need patients, says Melinda K. Abrams, a senior vice president for delivery system reform for the Commonwealth Fund. The patients need complex care because they often have multiple comorbidities. In addition to medical care, as Gawande pointed out in his profile of Brenner, many of them need social services, such as adequate and safe housing, a reliable source for healthy and affordable food, transportation to doctors' offices, and at least a primary care physician or a team of primary care providers.;
It's costly at the top
Research has shown that 5% of the population accounts for 50% of health care spending.
Source: Agency for Healthcare Research and Quality, Concentration of Health Expenditures and Selected Characteristics of High Spenders, U. S. Civilian Noninstitutionalized Population, 2016, February 2019
In recent years, many health insurers and providers have touted their programs to address the social determinants of health (SDOH), the lineage of which can be traced to the 5/50 numbers. While some of what insurers say about their efforts may be hype, they are, nevertheless, investing money "upstream" to address the social needs of their members and patients.
The Commonwealth Fund has invested $13 million since 2014 in research related to caring for patients needing complex care and has founded a coalition of foundations that together have put $19 million into programs designed to improve care and lower costs for these people, according to Abrams.
Some value-based care programs also are addressing the 5/50. Last year, the Commonwealth Fund and five other philanthropies supported a survey of 394 Medicare and Medicare Advantage ACOs. The results of the survey that researchers at the Dartmouth Institute for Health Care Policy and Clinical Practice conducted showed that most (63%) of these ACOs have comprehensive care management programs that target high-need, high-cost patients. The researchers also reported that only 4% of the responding ACOs had few or no such programs.
Health insurers also are investing in such programs, as they have announced in press releases about their efforts, but Abrams says evaluations to date of any return on investment for addressing social determinants is nascent.
In 2017, UnitedHealth Group, the parent company of the nation's largest health insurer, UnitedHealthcare, hired Brenner as senior vice president of clinical redesign in UnitedHealthcare's Community and State division. "We know that when people are faced with social, behavioral and environmental challenges, their medical issues cannot improve," he told Managed Care. Early data on delivering specialized, targeted care to those who are homeless or disabled and homebound can cut spending and improve outcomes, he adds. "In one community, for example, we reduced total cost of care for the individuals accessing our housing by more than 22%," he says.
Abrams views increases in value-based payment as encouraging a focus on high-cost patients. "In a value-based payment arrangement, health care organizations have more flexibility to integrate care or to invest in the kinds of care that may not be covered otherwise," she says.
Federal policy also is moving in that direction. The 2018 Creating High-Quality Results and Outcomes Necessary to Improve Chronic Care Act expands the definition of what qualifies as supplemental benefits for Medicare Advantage enrollees who have high-cost, high-care needs. For the first time, MA plans can pay for services that are not primarily health related, notes Abrams.
On its website, the Commonwealth Fund has a calculator that ACOs and other organizations can use to estimate the return on investment they could get from funding programs for high-cost, high-need patients. One study estimated an ROI of $2,249 per person per month, and another estimated that for every $1 spent, savings of $1.57 resulted, she says.
After 28 years of publishing, our last issue of Manage Care was December 2019.
While sad, we have much gratitude for the many writers, editors, researchers, reviewers, salespeople, and advertisers who kept us going and made Managed Care a standout publication. And not to be forgotten, we thank you for reading our publication and visiting our website.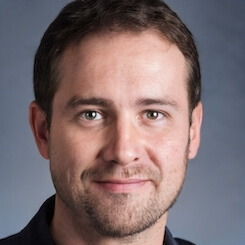 Paul Lendner ist ein praktizierender Experte im Bereich Gesundheit, Medizin und Fitness. Er schreibt bereits seit über 5 Jahren für das Managed Care Mag. Mit seinen Artikeln, die einen einzigartigen Expertenstatus nachweisen, liefert er unseren Lesern nicht nur Mehrwert, sondern auch Hilfestellung bei ihren Problemen.