20 years after To Err is Human was published, why hasn't more been done?
T​wenty years ago, when the first report in the then-Institute of Medicine's series on the quality of health care in America came out, there was widespread disbelief that the equivalent of two 747 jets full of patients were crashing every day, killing everyone on board.
Since then, the estimates of patients dying from a continued lack of intense focus on patient safety have been confirmed, and the number of patients who died each day from preventable errors has stayed stubbornly high.
To Err Is Human had a number of insights that are just as powerful today as they were two decades ago. First, we should expect humans to fail, and unless there are systems that help to avoid failures, those failures are inevitable. That's one of the differences between the aviation and health care industries. All of Boeing's 737 Max airplanes were indefinitely grounded after two crashes, but no acute care facility in the United States has ever been forced to halt its services after evidence of avoidable patient deaths. At most, a service line may have had to suspend activities for a short while, but that's not enough to force a true culture of safety.
Second, the perverse incentives that encourage volume and, thus, errors and other system failures must change, and employers as buyers of health care coverage must lead that change. Some employers have taken steps to wean American health care off of payment that primarily rewards the provision of services (the higher the intensity the better), but the effects have been at the margin.
Third, the report makes it clear that shedding light on patient-safety practices and records was an essential ingredient to improving practices. That understanding led to the creation of the Leapfrog Group by some of America's largest employers a few months after its publication. This was the first time that hospitals were asked to report publicly on the quality and safety of the care they delivered. Today, hospitals are measured on myriad measures, the Leapfrog Group continues to publish patient safety scores, and transparency seems to be on the lips of every health care policymaker. But transparency and public reporting are not enough to change practices or improve patient safety. Only organizational and system restructuring can do that.
Progress has been made. Patient safety at hospitals across the country has improved. But the health care system as a whole has not stemmed the tide of preventable deaths. In some instances, such as in maternal care, it's gotten worse.
Looking at what has happened with worker safety could point the way forward. In 2017, 3% of all U.S. workers there suffered a work-related injury or illness. That was down from 8% in 1994 and more than 10% a decade earlier. Work-related fatalities have also declined substantially. There are many reasons work has become safer, including the kind of work people do these days. An office job is inherently less dangerous than one in a factory or on a farm. But some of the credit goes to the establishment of the Occupational Safety and Health Administration in 1970. OSHA helps employers get to the root cause of any reportable injury and to set up and track clear processes to improve work conditions and reduce those events. It has had a remarkable effect. Similarly, the National Transportation Safety Board carefully tracks transportation accidents and works with airlines and other transport organizations to investigate accidents and then take steps to prevent them from occurring again.
Here's the point: Until and unless we start taking preventable health care deaths, injuries, and illnesses as seriously as those that occur in the workplace or in transportation, we can't expect the situation to improve. We need an OSHA or NTSB for American health care that would have the authority and expertise to investigate when patients are injured or get sicker for an avoidable reason.
Without such an agency, we may make small gains here and there, but by the time To Err is Human celebrates its 40th anniversary, hundreds of thousands of patients will have died needlessly. To err is human, but to do little or nothing to improve patient safety in a fundamental way cannot be forgiven.
After 28 years of publishing, our last issue of Manage Care was December 2019.
While sad, we have much gratitude for the many writers, editors, researchers, reviewers, salespeople, and advertisers who kept us going and made Managed Care a standout publication. And not to be forgotten, we thank you for reading our publication and visiting our website.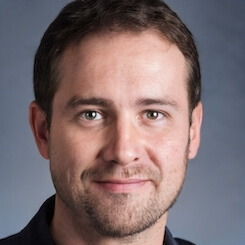 Paul Lendner ist ein praktizierender Experte im Bereich Gesundheit, Medizin und Fitness. Er schreibt bereits seit über 5 Jahren für das Managed Care Mag. Mit seinen Artikeln, die einen einzigartigen Expertenstatus nachweisen, liefert er unseren Lesern nicht nur Mehrwert, sondern auch Hilfestellung bei ihren Problemen.