In 2020, eight companies in the National Drug Purchasing Coalition hope to change how PBMs do business.
For two years, payers of all sizes have been trying to make PBMs more accountable for their results and more transparent about their discounts, rebates, and other pricing tactics. The state Medicaid program in Ohio and the state employees in Connecticut and New Jersey, for example, have had some success by working more closely with PBMs.
Employers also are taking the collaborative approach. For the past year, a group of eight large employers has contracted with Express Scripts, now a division of Cigna, that required more transparency than is common in most PBM contracts and shifted more responsibility for cost control and patient health outcomes to Express Scripts. The contract with eight of the 16 member-employers of the National Drug Purchasing Coalition (NDPC) may be the first in which a PBM puts a not-insignificant portion of its management fee at risk in return for achieving financial and clinical goals while delivering pharmacy benefits to a large group of employees.
"We're looking at PBM contracting differently than we have in the past because I don't want to control just what we spend on drugs. I'm trying to control my overall health care spending," says Erik A. Sossa, PepsiCo's vice president of global benefits and wellness.
Pepsi is one of the eight companies in the contract. Others include Chevron, ExxonMobil, Sodexo, Solvay USA, and Yum! Brands. The remaining two have declined to be publicly identified, says Sossa.
"We pay what Express Scripts pays for drugs," says PepsiCo vice president Erik Sossa.
NDPC does not disclose its member-companies' names, but does say that those employers spend about $1 billion on pharmacy benefits each year. It uses that buying power as leverage when negotiating for pharmacy benefits such as lower costs for prescription drugs, Sossa says.
Express Scripts has worked with NDPC members for many years and last year offered a benefits program called Total Performance Management (TPM) to the employers. Under the TPM contract, Express Scripts monitors the health of the companies' employees, retirees, and their family members in five of the most costly therapeutic areas: diabetes, cardiovascular disease, pulmonary conditions, autoimmune inflammatory treatments, and pain and opioid addiction.
Neither the employers nor Express Scripts has revealed any results from the contract, aside from speaking in general, and largely favorable, terms. What's known is that the deal ran for the calendar year 2019 and that both Sossa and Express Scripts say the preliminary numbers look good. Those results led Express Scripts to introduce a similar program to health plans and employers covering 1.5 million people in 2020.
Since the birth of PBMs in the '90s, their contracts have become larded with financial incentives—rebates chief among them—that keep pharmaceutical list prices high. In pursuit of sales and market share, drug makers pay rebates throughout the supply chain to hospitals, employers, health plans—even to patients, in the form of drug coupons.
"To change the nature of how we contracted with PBMs, we needed to take rebates off the table," Sossa explains. "Instead, we negotiated with Express Scripts from the acquisition cost, net of rebates and net of the average wholesale price." In other words, the contract is built around Express Scripts' actual cost of medications. "We pay what Express Scripts pays for drugs," he says. "That's the starting point that we haven't seen in other contracts with PBMs—at least not yet."
The employers and Express Scripts also agreed to the clinical and financial guarantees. "Rather than chasing rebates or price, we wanted to change the motivation and the nature of the partnership with our PBM," says Sossa.
In negotiating financial performance guarantees based on per-member-per-month spending levels, the employers agreed to a two-sided risk contract with Express Scripts. If costs are lower than an agreed-upon amount based on what the employers spent on pharmacy benefits in 2018, then the employers pay Express Scripts a bonus. If costs are above the baseline, the employers pay less.
When negotiating the contract terms, Express Scripts worked out the details with each of the eight companies separately, says Snezana Mahon, the PBM's vice president of clinical programs. "We agreed on the risk parameters client by client, and the outcomes we agreed to achieve are based on the specific needs of each client's population, meaning we are customizing this program to the plan."
Not just a PBM
Express Scripts says it is not taking on the role of bearing medical risk nor is it taking on the role of an insurer. Instead, the employers will pay Express Scripts an administrative fee to implement the program. If the PBM exceeds the agreed-upon clinical outcomes, then it will earn a bonus; if Express Scripts does not achieve those targets, the employers pay less, the company says. In addition, the employers have clinical-performance requirements.
"We've empowered Express Scripts to work with all the other health care providers in the system to actually improve health care outcomes," Sossa says.
Population health managers are helping Express Scripts hit financial and clinical targets, says Snezana Mahon, vice president of clinical programs.
Under the contract, Express Scripts is measuring improvements in such clinical areas as reducing HbA1c levels among employees with diabetes and increasing compliance with medications for members with asthma. The eight employers also want to reduce the use of opioids and may add other conditions in the coming year, Sossa says. For members prescribed opioids, Express Scripts will shift some to a short-term prescription on these drugs and ensure that these patients are enrolled in a medication therapy management program, the company says.
"We're pushing Express Scripts to think of themselves, not just as a PBM, but as a health care company," Sossa explained. "We want them to reach out not only to the employees but to their doctors too, when necessary."
Under the contract, Express Scripts hired population health managers to do daily monitoring of employees to identify gaps in care such as screenings or tests that are recommended for patients based on their age and gender. It also has hired academic detailers to educate prescribing physicians about the evidence of the clinical effectiveness of the most appropriate medications for each patient, says Mahon. Express Scripts needs the additional staff to hit the contract's targets, she adds.
"We need to know that we're meeting the true financial guarantee that we promised," Mahon comments. Express Scripts will need to report on whether it delivered the savings for pharmacy costs and for medical benefit spending. "In addition to that, we're adding the double whammy of not just the medical savings but did we also achieve the clinical outcomes that we promised," she adds. Express Scripts seeks to achieve success in meeting its goals on every clinical measure in the contract, Mahon says.
"We may hit the financial targets, but if we do not hit those clinical targets, then we will need to pay the plan sponsor," she says. "Whatever they put at risk, we're basically paying back that amount."
Full results soon
So, what has Express Scripts achieved so far? Mahon reports only in general terms but adds that the company compared the results under the TPM contract with results from contracts with other employers. Each quarter during 2019, Express Scripts reviewed key indicators such as blood pressure control and reductions in HbA1c numbers for members with diabetes and compared that data with similar data from other members.
"We saw almost double the amount of clinical activity under the TPM contract and closed twice as many gaps in care," she says. "Those are tremendous results. And so, we're looking to be on track for the end of the year."
When it announced the contract, Express Scripts said the employers would pay for the cost of medications "net of all discounts, rebates, and incentives," plus an administrative fee. In addition, NDPC will pay Express Scripts for its performance, as measured by its ability to demonstrate improvements in financial results and on clinical outcomes among the employers' workers, retirees, and family members. The PBM plans to report the full-year results in the coming weeks, Mahon adds.
After 28 years of publishing, our last issue of Manage Care was December 2019.
While sad, we have much gratitude for the many writers, editors, researchers, reviewers, salespeople, and advertisers who kept us going and made Managed Care a standout publication. And not to be forgotten, we thank you for reading our publication and visiting our website.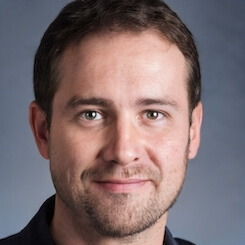 Paul Lendner ist ein praktizierender Experte im Bereich Gesundheit, Medizin und Fitness. Er schreibt bereits seit über 5 Jahren für das Managed Care Mag. Mit seinen Artikeln, die einen einzigartigen Expertenstatus nachweisen, liefert er unseren Lesern nicht nur Mehrwert, sondern auch Hilfestellung bei ihren Problemen.