But critics of the Center for Medicare and Medicaid Innovation see too much power and money accruing to the ACA-created skunkworks.
It seems that under HHS Secretary Alex Azar, the Center for Medicare and Medicaid Innovation—that ACA-enabled office given almost carte-blanche authority to experiment with new payment and care models—may be getting its groove back.
Adam Boehler, hired last April as CMMI director, has cranked up output with a flurry of new models—or, what seems like a flurry compared with paltry output during the stand-pat tenure of the previous HHS secretary, Tom Price. However, Boehler's enthusiasm for experimenting without Congressional oversight has reawakened some slumbering concerns about the innovation center running roughshod over providers and, possibly, beneficiaries, who lack the right of appeal.
ACOs shouldn't be forced to take on risk, believes Adam Boehler, director of the Center for Medicare and Medicaid Innovation.
In January, CMMI announced both a Medicare Part D payment model that creates new incentives for plans, beneficiaries, and providers to choose cheaper drugs and a value-based insurance model for Medicare Advantage plans. Both are scheduled to start next year. And late last year, the Trump administration came out with a proposal for pegging Medicare Part B payments to an international price index, and CMMI would be in charge of developing that program.
Obama's car, Trump's driver
So we have a twist that's worthy of the name irony: A vehicle engineered by Barack Obama's administration has new life by finding new ways of driving Donald Trump's vision for reining in drug prices. Paul Ginsburg, of the USC–Brookings Schaeffer Initiative for Health Policy, puts the blame for a moribund CMMI on Price, "who basically didn't believe in this stuff; he was a fee-for-service devotee."
P.J. O'Rourke once said that giving money and power to government is like giving whiskey and car keys to teenage boys. CMMI has money aplenty: $10 billion the ACA gave it for 2011 to 2019, and another $10 billion a decade from 2019 on. And power? Gainsayers think it borders and may cross into unfettered territory.
In that context, Boehler just may be the man Azar and Trump want at the wheel. Healthcare Dive named Boehler "Hire of the Year." Before he made the jump to CMS, Boehler was a cofounder and CEO of Landmark Health, a provider of nontraditional care services that assumes full financial risks for the chronic, complex patient groups it manages. He's on record as saying he doesn't want to force ACOs to take on risk (although CMS issued a new rule late last year that will be pushing ACOs into two-sided risk) and he's made good on reviving the Physician-Focused Payment Model Technical Advisory Committee in recommending new ACO models. Andy Slavitt, the last CMS administrator in the Obama administration, tossed bouquets, not brickbats, at the Boehler appointment: "He'll do a terrific job, and be a great public servant, because he understands how to make the government and technology work together."
Paul Ginsburg of the USC–Brookings Schaeffer Initiative for Health Policy isn't worried that CMMI has too much authority. The office seems to have found new life under Adam Boehler.
Too much power?
CMMI is established under Section 3021 of the ACA, and it gives the secretary of HHS free rein authority to initiate models. They don't have to be budget neutral, and the law explicitly states that "there shall be no administrative or judicial review" of CMMI models.
At the inaugural meeting of United States of Care, a bipartisan heath care reform organization led by Slavitt, Boehler said one thing that attracted him to the CMMI post was "the ability to get things done without going through Congress for everything."
But CMMI has already drawn the ire of the bipartisan leadership of the House Ways and Means Committee, who sent a letter to CMS Administrator Seema Verma demanding more transparency about models on the drawing board before they're finalized. Verma still hadn't replied three weeks after the deadline the committee leaders set.
Joseph Antos, senior scholar at the American Enterprise Institute, fears CMMI has too much power, which was essentially the title of a blog post he wrote late last year. "The CMMI's power has been on display in recent weeks," Antos wrote, citing the international price index along with other proposals in the pipeline. Most troubling may be the ability to conscript providers—and perhaps even beneficiaries—into models, Antos says. Mandatory participation was never really contemplated back before the ACA, says Antos, but "clearly that's now permitted without any questions asked."
Nor do these models have a sunset provision, and the secretary can expand models at any time. "In other words," argues Antos, "it gives the secretary the authority, if a project is deemed to go well, to change the law without bothering to go through Congress."
Antos gives credit to whomever drafted this language in the ACA. "They thought about this and said, well, we don't want political gridlock in Congress to prevent us from doing what we know is right." But that is the problem, quips Antos: "What one person knows is right is what another person knows is wrong."
Skewed sample
For Theodore Giovanis, a former hospital consultant who is founder and president of the Jayne Koskinas Ted Giovanis Foundation for Health and Policy, the concern is that CMMI's authority is so broad that it may actually inhibit innovation. Experimentation requires "a certain level of trust between the regulated and regulator," says Giovanis. "When you have a statutory requirement that says that one of the parties can always declare itself right, then that can alter the perception of the parties as to whether it's a mutually agreeable kind of thing."
That imbalance may skew the types of providers willing to participate in innovation models, he says. "You could get people who would participate that would sign this and believe they're going to win big time, but those may not be the providers you want in the experiment because they're aberrations," he says. "It's like under­writing; you need winners and losers. How do you get winners and losers in there if you only got prospective winners that would want to sign on?" He answers his own question: "You have to mandate."
Brookings' Ginsburg, however, isn't worried that CMMI has too much authority. "I've had this concern for some time now that Congress has lost a lot of the boldness that it had in doing health policy, particularly back in the 1980s," he says. "So the authority that the secretary [of HHS] has to decide that, based on a study, an innovation has been very successful, I'm all in favor of it."
Some of CMMI's supporters feared that under Trump and a Republican Congress, the office would continue to atrophy as it did under Price. "But there were also many, including me, who predicted that it wouldn't take Republicans long to realize that this is a very powerful tool, at least to a Republican administration, and they can run it the way they want, and they should keep it," Ginsburg says.
Azar seems to have had that realization, and he gave the wheel to Boehler.
---
Our most popular topics on Managedcaremag.com
---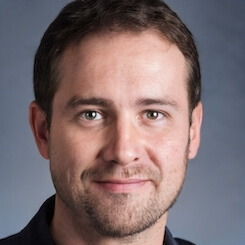 Paul Lendner ist ein praktizierender Experte im Bereich Gesundheit, Medizin und Fitness. Er schreibt bereits seit über 5 Jahren für das Managed Care Mag. Mit seinen Artikeln, die einen einzigartigen Expertenstatus nachweisen, liefert er unseren Lesern nicht nur Mehrwert, sondern auch Hilfestellung bei ihren Problemen.