"We are live at the South Bend Clinic in Indiana," announces Mai Pham, MD, Anthem's vice president of alignment solutions. She's talking about the ACO's implementation of Anthem's newly launched Cooperative Care program in which the approximately 150 providers at South Bend take on two-sided risk.
Pham spoke to Editor Peter Wehrwein in March 2018 about the insurer's effort to replace upside-only risk arrangements with providers with both up- and downside risk. Managed Care checked in with Pham recently to see how that's going. In addition to South Bend Clinic, the largest independent multispecialty group in Indiana, other contracts are being negotiated, says Pham, but no announcements yet.
"These arrangements take time to effectively establish because they involve not just a new payment arrangement, but a newly defined network and product as well," says Pham.
In addition to two-sided risk, says Pham, Cooperative Care focuses on data sharing and quality measurement as part of a targeted program to bypass prior authorization for select services in which providers have high rates of requests and approvals, such as imaging, rehabilitation, minor surgery, and general medical services.
South Bend Clinic has about 150 providers, about 30 of whom are nurse practitioners or physician assistants. All have accepted two-sided risk with Anthem, says Kelly Macken-Marble, South Bend's CEO. "Throughout 2019, we will get performance data from Anthem just to see how we're doing [and] see where we have opportunities for improving," says Macken-Marble.
South Bend Clinic's administrators and providers spent "a fair amount of time" looking over the Cooperative Care agreement before signing on the dotted line, she adds. "It does require a new approach," says Macken-Marble. "Now we have plans to expand online scheduling and implement telehealth and look at other types of innovative technology to increase convenience for patients. There is a cost to that. That's been a little bit of a challenge."
The approach includes measuring quality metrics differently, says Pham. Metrics can be burdensome to providers. In Cooperative Care, instead of focusing exclusively on, for instance, how many mammograms women at risk for breast cancer get or whether someone with diabetes got his or her blood pressure checked, outcomes matter more.
Says Pham: "How many readmissions were potentially avoided admissions? What was the blood pressure control? Not, 'Did you check it?' but 'Did you control it?'"
Anthem reduced the number of quality metrics from 23 to nine. "They can select from a menu, and they are more meaningful for our clients," says Pham.
Although South Bend's physicians receive a bigger share of the savings because of two-sided risk, there are other elements to Cooperative Care that they might find appealing, says Pham.
"I think different providers think about it differently. Some providers are extremely committed to the value-based world and they may not be looking to necessarily get more revenue than they are in the current day, but they would like to earn it differently," Pham says.
Value-based care needs a strong base of primary care physicians (as is the case at South Bend) to succeed, says Pham. And she realizes that as she tries to implement the program elsewhere, some physicians will say, "Thanks, but no thanks." There will always be doctors wedded to the old ways of doing things or who just don't feel comfortable with the technology (telemedicine, for instance) that Cooperative Care requires.
Macken-Marble believes that "value-based care is the right thing to do and we're committed to it, but it's a challenge. What I appreciate about Anthem," she adds, "is that we've had a lot of communication with them about this. There is some true collaboration which is nice because I really think that to continue to drive down costs and improve quality, it's going to take us working together to make that happen."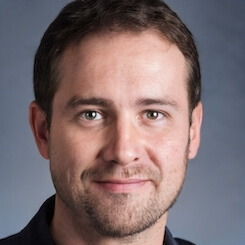 Paul Lendner ist ein praktizierender Experte im Bereich Gesundheit, Medizin und Fitness. Er schreibt bereits seit über 5 Jahren für das Managed Care Mag. Mit seinen Artikeln, die einen einzigartigen Expertenstatus nachweisen, liefert er unseren Lesern nicht nur Mehrwert, sondern auch Hilfestellung bei ihren Problemen.