Money doesn't buy health, never mind love. The United States spends more than any other country on health care, but our average lifespan is lower than most of those in Western Europe and Canada. Our major causes of death and disability are related to how much we smoke, how much and what we eat and how much we exercise. Coronary disease, emphysema, diabetes, osteoarthritis and many cancers are largely "life-style diseases."
What changes has medicine made in the past that could support future changes in smoking, obesity and seat belt/helmet use? Can incentives to physicians make public health part of an increasingly private managed care mission?
Changing behavior
To start, we physicians have changed our own behavior. In the 1960s it was still acceptable for doctors to smoke cigarettes; in the 1990s, after millions of cases of chronic bronchitis and cardiovascular disease, nearly all U.S. physicians have quit.
We've also changed our ideas about how to counsel patients. In the early 1960s, for example, 90 percent of physicians in one survey thought it was unethical to tell cancer patients their diagnoses. By the late 1970s, only 10 percent of physicians thought so.
There are three areas in which I believe physicians must now institute further change in what they tell patients: smoking, obesity and seat belts.
Smoking
Rikers Island did something this year that no managed care organization has yet been able to do. The correctional institution induced its population, guards included, to quit smoking. It's apparently illegal to smoke in public places in New York, and that includes jails. How ironic that the only group in America guaranteed access to health care — inmates — is also guaranteed no danger from secondhand smoke.
How toxic cigarettes are, how early teen-agers start and how much tobacco drives up health costs are not at issue. Joe Camel billboards, Marlboro gift catalogues and full-page New York Times ads addressed to Nabisco stockholders work against patients.
Yet patients can quit if they have a plan. Nicotine gum recently went to over-the-counter status, and so will nicotine patches. Together with brief, nonjudgmental encouragement from a doctor and regular support groups, these medical bridges do work. The Rikers story prompts the question: What incentives might persuade patients to quit?
Obesity
In the 1960s, Helen Worth's Cooking Without Recipes declared that "canned vegetables offer more food value than market vegetables." In the 1990s, "organic and locally grown" food from farmers' markets suggests quality, safety, health and flavor.
Most Americans' health problems come from too much food, not too little. Today, 34 percent of adults are 20 percent or more over ideal body weight. And too many medical schools still teach nutrition simply as vitamin and mineral shortages.
At least one group, Cambridge's Oldways Preservation and Exchange Trust, wants to help. With the World Health Organization, Oldways researches the traditional diets of cultures that spend much less on health care and have much less obesity than we do. Its Mediterranean and Asian "diet pyramids" have been released; Latin American and vegetarian diet pyramids are forthcoming.
A worldwide scientific consensus on what constitutes healthy eating patterns was echoed this year by the revised 1995 U.S. Dietary Guidelines. But consensus doesn't control eating habits. Twenty years of testing an insoluble fat substitute called Olestra have resulted in new Pringles potato chips this year, despite enough diarrhea in clinical trials to require package warnings. And phen/fen is not a prison, but two appetite suppressants with side effects that cancel each other out.
The Oldways models are important, and the new dietary guidelines are steps in the right direction. Amphetamine-like drugs that stop working as soon as they are stopped and Olestra's "anal seepage" are steps in the wrong direction.
What hasn't been tried to treat obesity? Incentives to physicians to counsel, and to patients to take that counsel. Food, cooking and exercise belong in the discussion between doctors and patients as much as do potassium levels for patients on diuretics.
Seat belts
This year, the U.S. Department of Transportation released a report analyzing more than 800,000 traffic collisions that took place in seven states in 1990. Only two-thirds of the drivers involved used seat belts, but $68 million would have been saved if all had used them. Hospital costs for unbelted drivers were $5,000 higher (55 percent higher) than for unbelted drivers.
Most people are shielded from the cost of accidents as they are from the cost of health care. On average, people pay only about 15 percent out of pocket, according to American Medical News; the rest is picked up by auto insurers and others. Like other patients, accident victims seldom see the real cost of hospitalization, paid by insurers or managed care organizations and ultimately by employers or others in the form of premiums.
Seat belts, too, raise an ethical concern, because in managed care, all members pay for each others' afflictions. Accidents may not be preventable, but if members know their cost will be lower if all members' seat belts and helmets are on, then members and doctors should make sure they're on.
Slimming down, stopping smoking and wearing seat belts would probably have more impact on health care costs and quality of life than any other three behavior changes. Managed care should have the courage and vision to promote them as treatment for the illnesses they engender. Physicians should lead this health effort, because patients listen when physicians counsel about life style. Smoking, food and seat belt choices are power — economic power. We can help patients unleash this power by encouraging personal responsibility, the very foundation of morality.
Just as Oldways wants people to "vote with their forks," doctors should vote with their incentives. Financial incentives to physicians should reflect the number of referrals to stop-smoking classes and the documentation of seat belt and helmet advice (even in an unrelated office visit) and of spoken tips about diet, fat and exercise.
Making public health a private business might just include people who have been left out of managed care — the uninsured — for every patient's good.
John La Puma, M.D., practices internal medicine at North Suburban Clinic in Elk Grove, Ill., and is a Chicago-based speaker and educator. With David Schiedermayer, he is the co-author of The McGraw-Hill Pocket Guide to Managed Care: Business, Practice, Law, Ethics (McGraw-Hill, New York, 1996). This column is adapted in part from "Are the Best New Ways the Oldways?" in the forthcoming 1997 Encyclopedia Britannica Medical and Health Annual.
---
Our most popular topics on Managedcaremag.com
---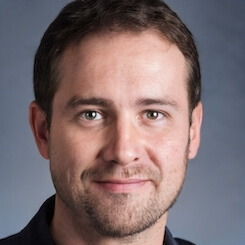 Paul Lendner ist ein praktizierender Experte im Bereich Gesundheit, Medizin und Fitness. Er schreibt bereits seit über 5 Jahren für das Managed Care Mag. Mit seinen Artikeln, die einen einzigartigen Expertenstatus nachweisen, liefert er unseren Lesern nicht nur Mehrwert, sondern auch Hilfestellung bei ihren Problemen.