Advance directives are among the most studied topics in medical ethics. They are a logical approach to an intimate subject. Nearly everyone recommends them, but relatively few patients — a maximum of 25 percent, and probably fewer — have them.
Advance directives are controversial, and probably will become more so. There is keen interest in whether advance directives save money, can save money, and should be used to save money. The five-year-old federal Patient Self Determination Act (PSDA) requires managed care plans, among others, to educate their communities and to inform patients upon enrollment of their right to have an advance directive and to refuse treatment.
The basic facts
Written advance directives (living wills and durable power-of-attorney documents) are designed to allow people to determine how treatment decisions should be made when they themselves are unable to participate. Richard Nixon and Jacqueline Kennedy Onassis both completed living wills.
Almost all data about advance directives come from middle-class, educated Caucasian research subjects. But many new entrants to managed care are African-American, Hispanic and Asian. Denied access to much health care in the past, these groups have shown less interest in advance directives than Caucasian patients. Many American Indians, especially the Navajos, believe the whole idea is a curse.
People most likely to have advance directives are white, better educated and of higher socioeconomic class than average. Patients with some terminal illnesses, especially AIDS and cancer, have advance directives more often than others with equally grim prognoses — end-stage heart, liver and respiratory failure. Many people complete written advance directives on their own or on advice from legal counsel, without a clinician.
Chances are three out of four that if a hospitalized patient has an advance directive, hospital clinicians will not know about it.
Relatively few directives currently make it to the medical record. In one reported case ("The Bookie, the Girlfriend and the Vultures," Annals of Internal Medicine 1991;114: 98) a woman duped her groggy boyfriend into signing a limiting advance directive one morning, and pulled the document from her purse at the end of a long consultation later that evening.
Several studies demonstrate that physicians are no better than chance at guessing their patients' preferences for life-sustaining treatment. Family members and proxies are only a little better than physicians. (For a detailed research review, see Miles, et al., "Advance End-of-Life Treatment Planning," Archives of Internal Medicine 1996;156:1062 — 1068).
Love
Advance directives were probably conceived as an act of love. The PSDA's intent was to allow patients to express their own values clearly, and to encourage conversation among patients, family members and health professionals. Many patients who have completed advance directives allow their trusted proxy to override their expressed wishes. Patients more often intend their proxies to be designated hitters rather than messengers. Who makes decisions is as important as the content of the decision.
But advance planning (anticipatory discussions of decision-making capacity, realistic treatment goals and reasons) can reduce uncertainty. The process of understanding a patient's values, given his or her particular condition, is as important as a specific event such as intubation or hospice referral.
Some patient advocates, including many physicians, think there are better ways to show love than to complete an advance directive. No 8.5″ x 14″ small-print form document captures the spirit of any person. Sometimes, for example, family unity may be the patient's most important value. Yet our autonomy-centered system accommodates uneasily working for the family (or the community) instead of for an individual.
Money
At least four peer-reviewed studies have been published about advance directives and saving money. The data are mixed and inconclusive. Not what you expected?
Fewer hospital ventilator purchases and positron emission tomography scans should mean lower costs if advance directives are used to limit unwanted treatment. Yet limiting treatment in the hospital means increasing its use elsewhere — at home, in a hospice or perhaps in a distant long-term care facility.
Advance directives were probably not generated to save money. The PSDA was part of a federal budget bill, however, and this fact presaged much of the current, accelerating concern about advance directives as cost-containment tools.
On a micro level, clinical assessments of proxy intent and reliability seldom reveal distorted judgment stemming from financial conflicts of interest. But if foul play is suspected, physicians should report it to hospital management. On a macro level, economic opportunism calls loudly to those in the business of creating economic opportunities.
The real danger of advance directives in managed care is that they will be used to limit needed, useful, expensive treatment under the guise of ethics. In a system that prizes cost containment, quality and increasingly service beyond nearly all else, this treachery can subvert even the best intentions.
To ensure their successful use, advance directives must be:
understood as a signal for outpatient discussion of reasons for preferences;
discussed with patient and proxy, together, in the same office visit;
reviewed in the office, with a billable family visit reflecting the complex decision-making this review represents;
interpreted in light of a patient's current decision-making capacity, and if impaired, potential for recovering that capacity;
be a major part of a managed care organization's community educational effort, focused on understanding patient values.
In the office, physicians should initiate routine discussions of advance planning as part of an annual history and physical, or health promotion/disease prevention assessment. In the hospital, the person asking about patient preferences should not be part of quality improvement, utilization review or risk management, and should speak with the patient directly.
Advance directives in managed care should be part of demand management. They should be as tangible as educational videotapes and faxback technology for patients. They should mean role playing, continuing medical education courses, and advance planning office worksheets for physicians.
The real value of advance directives in managed care is that they can initiate and accelerate discussion of advance care planning — whatever the road taken.
---
Our most popular topics on Managedcaremag.com
---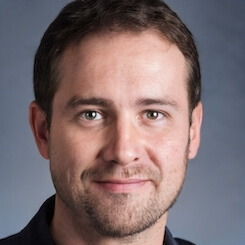 Paul Lendner ist ein praktizierender Experte im Bereich Gesundheit, Medizin und Fitness. Er schreibt bereits seit über 5 Jahren für das Managed Care Mag. Mit seinen Artikeln, die einen einzigartigen Expertenstatus nachweisen, liefert er unseren Lesern nicht nur Mehrwert, sondern auch Hilfestellung bei ihren Problemen.