Forty-nine states now offer managed care plans to beneficiaries of the 30-year-old federal-state Medicaid program, and statehouses look hopefully to managed care as a way to harness fast-growing Medicaid costs. The Medicaid market offers opportunity for managed care plans, but it poses special challenges, too. Here's what six leaders of the health care community had to say about the Medicaid challenge in a recent round-table discussion.
A Special Supplement to Managed Care
Sponsored by an educational grant from Zeneca Pharmaceuticals. To request a complimentary copy of the "Medicaid: Challenges and Opportunities for Managed Care Providers" video and CE program, please call (302) 886-4285.
THE PARTICIPANTS:
Rodney C. Armstead, MD, FACP, (moderator) is executive vice president/chief health officer of the Los Angeles-based Watts Health Foundation Inc., a national model of a community services enterprise, and was previously director of the Office of Managed Care at the Health Care Financing Administration in Washington, DC.
Bruce C. Vladeck, PhD, has been administrator of the Health Care Financing Administration since 1993. Before that he was president of the United Hospital Fund in New York and assistant vice president of the Robert Wood Johnson Foundation in Princeton, NJ.
Anthony J. Mahler, MBA, is president of HealthScope/United Inc., a consulting management company based in New York. Previously he was vice president and principal of HealthScope Management Services Corporation, and has directed the development of capitated managed care programs to service Medicaid populations.
Mark D. Smith, MD, MBA, is executive vice president of the Henry J. Kaiser Family Foundation in Menlo Park, CA, and was previously associate director of AIDS services at the Johns Hopkins University School of Medicine in Baltimore.
Clyde W. Oden, Jr, OD, MPH, is president and chief executive officer of Watts Health Foundation Inc., which serves some 200,000 residents of Southern California.
Sara Rosenbaum, JD, directs the Center for Health Policy and Research at the George Washington University Medical Center, where she is professor of health care sciences. From 1993 to 1994 she served as a consulting health advisor to the White House Domestic Policy Council, and previously was a staff administrator at the Children's Defense Fund in Washington.
Myths were shattered in Baltimore, on June 20, 1996, when six health care community leaders, rich with knowledge and experience, gathered to discuss the Medicaid challenge awaiting managed care plans. Shattered was the notion that poor Americans are an irrational group that takes head colds to the emergency room. In its stead a practical introductory guide to Medicaid, and critical considerations for those HMOs contemplating market entry, were presented.
For plans hoping to apply market discipline to medical services to the poor, it was learned that Medicaid may not be the bureaucratic wastrel its critics present it to be. As Sara Rosenbaum, JD, pointed out, Medicaid has been "beaten about the head, figuratively speaking, for playing the very role we needed it to play because of the inelasticity in the rest of the health and social service system."
True enough, Medicaid started out in 1966 at an annual cost to the federal government of some $800 million, and by last year had reached $90 billion — "an 11,000% increase," as Rodney C. Armstead, MD, FACP, pointed out. And over the last few years it has been growing by 8% to 10% a year — "clearly unsustainable," in Armstead's words.
The many jobs Medicaid does
But Medicaid has also taken on several new burdens since its inception, participants agreed. These include: heightened health care expectations in the general population, the movement in the 1970s toward "deinstitutionalizing" the mentally ill and retarded, the "medicalizing" of services for special education for children, new Alzheimer's disease treatments and a role unimagined in 1966: "Medicaid is by far the largest source of financial support for services for people with AIDS," said Health Care Financing Administration head Bruce Vladeck.
Then there is what participants termed Medicaid's "hidden mission" or "unspoken mandate": providing health care for the 40-million-plus uninsured Americans who, since the defeat of the Clinton reform plan in 1994, have had a shrunken profile in the health care debate.
"You can reduce costs and provide a high-quality service for Medicaid beneficiaries through the development of managed care or other changes in the delivery system," Vladeck said. "But unless you figure out at the same time what to do with the subsidies that are currently in the Medicaid program for the uninsured or for the institutions that serve the uninsured, you can get into big trouble."
Why does Medicaid take such heat? Discussion participants agreed that voters don't feel a sense of ownership in it as they do with Medicare.
"Medicare has a universality about it," said Clyde W. Oden, Jr, OD, MPH, of Watts Health Foundation. "Medicaid is only for them. And because it's only for them, there's also a hostility from society about the deserving poor. The 'poster child' for Medicaid is a welfare mother, even though more than two-thirds of the dollars go to elderly poor. And that poster child creates a problem politically."
That political issue could easily spawn a related marketing challenge "for anybody who wants to get into this business," Oden suggested. "Because if you serve too many of them, then there's something wrong with your program."
The risk in closing hospitals
Anthony J. Mahler, MBA, observed that Medicaid's system for treating the uninsured is based heavily in hospitals and other big institutions, often those located in poor neighborhoods and employing large numbers of those who live and work there. Streamlining Medicaid by applying one obvious managed care remedy — closing redundant hospitals — risks adding to the ranks of poor people with one hand while trying to treat them with the other.
"It's very easy for Medicaid to subsidize hospitals," said Mahler. "It's relatively difficult for Medicaid to subsidize more diffuse ambulatory systems" of the kind necessary for a lean, cost-effective, primary care-based health care delivery system.
Mark D. Smith, MD, MBA, of the Kaiser Family Foundation, said state governments already have plans for the savings that managed care plans may reap by reorganizing services for the poor. "Supposed savings from Medicaid managed care have already been booked by many governors years into the future," he said.
"Tax cuts have been given," Rosenbaum agreed.
She added that, in many cases, the prospect of savings may be illusory anyway. "As we change Medicaid, we have to think about the people," she said. "They are not cartoons. And we have to think about the system they function in. In many communities it's nonexistent. Setting up managed care, ironically, for this population may not be a cost-cutting measure at all. It may be exactly the opposite."
Rosenbaum cited research she had done recently on facilities in the District of Columbia. First she calculated that the district's large Medicaid population would require 400,000 heath care encounters per year. Then she added up the free clinics, community clinics and outpatient clinics in the capital city and found she was "a quarter of a million encounters short. We don't have the capacity."
Vladeck and Mahler joined in with another cautionary note. In health care, "the big savings in the last few years are not because utilization has fallen off a cliff," Vladeck argued. "It's come because in certain markets the environment … permits the managed care plans to take it out of the providers." In the case of Medicaid, he went on, "you can't save money in New York, if you're a private HMO, by taking a 30% discount on the physician's usual and customary charges."
"There are very few credible physicians who take Medicaid fee-for-service, because it's a joke," said Mahler.
"And you're only paying them $11 a visit to start with," said Vladeck, "so there's not a lot of room to cut it back."
The eligibility-period dilemma
Rosenbaum cited one more complicating condition: the short periods for which recipients are certified as Medicaid-eligible. "For Medicaid patients, we are buying somebody a health care system for a grievously brief period of time. Therefore, to the extent that people don't change their practice patterns, it's not because they're stubborn. It's because they know that in nine or 10 months they'll be out of the system that we've put them into."
If turnover of eligibility is one obstacle to implementing managed Medicare, turnover of residence is another, Rosenbaum added, referring to her Medicaid patients at the George Washington University Medical Center. "Except for my elderly clients, I don't think I've ever had a client who stayed in the same location for more than eight or nine months at a time. Managed care absolutely compels stasis. You're in a health care system for a long time. That system invests in you and makes money back. But stasis is not in the lexicon of poor people."
In spite of the caveats, there was actually a great deal of sympathy in the room for managed care — even for managed care as the eventual best, if imperfect, way to provide medical services to the poor.
"I am a managed care advocate," said Oden. "I've been in this business serving low-income people and poor people for more than two decades. I'm convinced in general that these populations can be best served in this kind of environment."
What success will require
With all the stumbling blocks that HMOs seeking to offer a Medicaid plan face, it's fair to ask, "What will the hallmarks of success be for a health plan in this market?" Although they had no precise formulas to recommend regarding capitation rates or pricing structures, group members agreed on seven features that will characterize tomorrow's successful managed Medicaid organization:
1. The successful Medicaid HMO will provide patient-centered care.
"Patient satisfaction is something professionals tend to denigrate — to their great damage," said Smith. Formal outcomes data, he conceded, are important too. "But there are important aspects of quality that we cannot pick up from the medical record. And by asking a patient, 'Are you treated with dignity and respect? Did you get your questions answered? Did you understand why you are having this surgery and what the alternatives were?', you pick up some of these intangibles about the philosophy and spirit of management, about the responsiveness of the plans to people's special problems."
2. The successful Medicaid HMO will offer patients choices.
"Choice is a very basic principle," said Vladeck, "and it makes me uneasy how much we've restricted it in managed care."
"What we see happening in the private world," said Smith, "is that the plans that seem to be succeeding in this period are the ones that are offering more choice." He suggested that if managed Medicaid plans can make a valid claim of improving access to care with a real choice of doctors and facilities, "We may find that people may adapt to these systems more quickly than we think."
3. The successful Medicaid HMO will have adequate funding.
"You need to have a reasonable ceiling on cost that allows you to move in an evolutionary as opposed to a radical way," said Mahler. "If you take the money out of the system too fast, you can never get to where you have to go."
4. The successful Medicaid HMO will feature innovative relationships.
"Think about partnerships with people you may not have partnered with before in the managed care business: health departments, family planning providers, public hospitals, AIDS service organizations, not-for-profits who have insights and connections to this population that you may not have," said Smith. "My sense is that there are great opportunities here, but we've got to listen maybe a little more, and kind of ban stereotypes of whatever type — about Medicaid patients, about Medicaid AIDS patients — and take the same open-mindedness toward their interests and needs as we would going into a situation anew."
5. The successful Medicaid HMO will employ innovative pricing keyed to different risk levels.
"Medicaid populations are not homogeneous, even within AFDC [Aid to Families with Dependent Children]," warns Oden, who fears a possible "Chernobyl" for health plans that take a one-price-fits-all approach to Medicaid patients.
"We're convinced in looking at the populations we serve in Los Angeles County that populations that live in housing projects are sicker than those that don't, because there are other environmental things that contribute to ill health," Oden explains. "Yet we get a single rate covering a general county area, and if you have too many persons coming from a higher at-risk group, you are really going to run into problems. This is an area where new policies are going to have to evolve."
6. The successful Medicaid HMO will develop intensive expertise in specific conditions.
"If you're in the Medicaid managed care business, you'd like to herd 60,000 AFDC lives into the bucket," said Smith. "I understand those volume considerations. But I would encourage people to figure out how you take care of people with AIDS, with multiple sclerosis, with serious, complex diseases, if you have a state that's willing to be a partner and try to figure out a reasonable rate and then let you make some money if you can demonstrate quality care."
7. The successful Medicaid HMO will be well managed.
In a situation with much grist for healthy fear, the fear of being superfluous is one the HMO manager apparently need not entertain. Said Vladeck, "You can have two Medicaid HMOs across the street from one another which by all external measures … have the same networks of providers, same capitation rates, same track record … and one of them will do a real good job and make money, and the other will do neither. And it will have to do with the qualities and the characteristics of the managers who are running different plans."
"This is a tough business," Oden remarked, striking a fitting conclusion to the group's discussion. "And for anybody getting into it, you ought not come as a tourist, because you won't stay. It's difficult, because the patients are under pressure. Being poor in America is tough, and trying to provide health care to poor people under pressure is tough. Anyone who wants to sign up for this has to be committed to the long run, to having their institutions customized to address the needs of these patients, of the communities they serve, of the providers and of the regulators."
Special obstacles to success for HMOs in Medicaid
Medicaid's "hidden mission" of treating the uninsured
Expensive conditions such as AIDS are widespread
Socioeconomic complications of closing hospitals
Savings already anticipated by state governments
Setting up alternative facilities may be costly
No "fat" to cut in physicians' remuneration
Beneficiaries eligible only for short periods
Medicaid recipients move frequently
More like this
The Future of Medicare: A Discussion Forum About Medicare Reform and Growth
Meetings
| | | |
| --- | --- | --- |
| Medical Devices Summit | Boston, MA | February 19–20, 2015 |
| 3rd Annual Summit to Improve Adherence and Enhance Patient Engagement | Philadelphia, PA | March 9–10, 2015 |
| Value-Added Solutions for Enhanced Customer Experience | Philadelphia, PA | March 9, 2015 |
---
Our most popular topics on Managedcaremag.com
---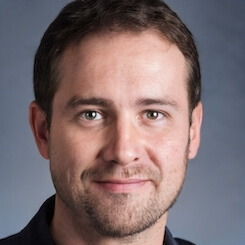 Paul Lendner ist ein praktizierender Experte im Bereich Gesundheit, Medizin und Fitness. Er schreibt bereits seit über 5 Jahren für das Managed Care Mag. Mit seinen Artikeln, die einen einzigartigen Expertenstatus nachweisen, liefert er unseren Lesern nicht nur Mehrwert, sondern auch Hilfestellung bei ihren Problemen.