Some physicians are putting new emphasis on careful, active listening to patients. Organizations that don't encourage this may be ignoring a tool for controlling costs, retaining enrollment and improving medical care
Listen to the patient: He is telling you the diagnosis," Sir William Osler counseled his fellow physicians at the dawn of the 20th century. It's a dictum managed care organizations should take to heart.
Why has a classic admonition delivered in 1904 by the most famous turn-of-the-century physician suddenly become highly relevant to managed care?
Anecdotal reports and academic research are replete with evidence that patients of doctors who listen well have better clinical outcomes.
But there are also plenty of clues that most doctors need to improve their listening skills. "My doctor doesn't listen to me" is a perennial complaint in patient satisfaction surveys and group discussions. In 1984, Howard B. Beckman, M.D., and Richard M. Frankel, Ph.D., reported in Annals of Internal Medicine that, on average, doctors interrupt patients only 18 seconds after they begin to speak.
The result: Doctors steer the discussion onto familiar technical ground, depriving many patients of the chance to tell their whole story, including the important psychosocial factors. Experts say patients often withhold the real reason for their visit until after they've already brought up two or three other items. Managed care's pressure on physicians to increase productivity by seeing more patients in less time is seen by some as a major cause of physicians' failure to hear the patient out.
Better listening often has less to do with accumulating details on physical disease than with diagnosing and treating other conditions that afflict the patient.
'Alternatives' listen
"We're at the birth of a new era," says John Hawks, president of Comsort, a Baltimore company that trains physicians in listening and other communication skills for the patient encounter. "The rise of psychosocial intervention is equivalent to the rise of biomedical intervention since the 1920s," he says.
This change is reflected in the fact that last year, for the first time, there were more visits to so-called alternative care sites in this country than there were to primary care physicians, with most patients paying cash, Hawks says. He notes that at most alternative sites–massage, acupuncture or chiropractic, for example–the provider is willing or eager to listen to the patient and there is a literal laying on of hands.
Hawks also points to a 1990 Stanford University study that he says found that women with breast cancer who have support groups survive twice as long as women who don't have that degree of support. "It's a psychosocial problem," says Hawks.
Despite the singular importance of communication, especially during the patient encounter, most doctors have yet to have their interview skills assessed formally.
Nearly 80 percent of doctors have never been monitored by a skilled observer during an interview, says internist Mack Lipkin, founding president of the American Academy on Physician and Patient, a New York-based non-profit organization whose mission is to improve outcomes through educatio and research on doctor-patient interaction.
Marketplace dynamics may be pushing that percentage down, he says.
According to Lipkin, who is also director of primary care at New York University Medical Center in New York, managed care companies view themselves as growing in two ways: by enrolling new members, of course, but also by reducing disenrollment, typically 10 percent to 20 percent a year for each plan.
Customer surveys find that the biggest factors in deciding whether to remain with a plan are cost and satisfaction with the doctor-patient relationship, Lipkin says. The point is clear: As managed care organizations find it increasingly difficult to compete on cost, they will have to compete on satisfaction.
"Managed care companies are just starting to realize that patient satisfaction is a key market differentiator. To a large extent, patient satisfaction arises from the doctor-patient relationship. That's where training comes in," Lipkin says.
Not easy to change
The problem is, he says, that most attempts to improve doctor-patient communication through training and education have been ineffective because the odd lecture on "how to relate" or the afternoon session on dealing with difficult patients just isn't enough to reverse an ingrained bias in favor of technical detail over emotional content.
Enter Lipkin, who claims to have developed a unique model for changing physicians' behavior where traditional lectures and seminars have failed. Not only do the academy's courses change behavior in both the short and long term, he says, but they improve patient outcomes. And they do this while increasing the physicians' satisfaction with their own medical practices–particularly in the patient encounter.
The key: Unlike traditional courses that address factors such as knowledge, skills and attitude individually, the academy integrates them in a single, intense course that lasts at least a day. "Almost everybody changes when put in the right educational experience," Lipkin observes.
The organization charges about $75 per day per physician for courses on how to improve communication between physicians and patients. Last year the academy, which has certified 60 instructors, conducted 12 one-day courses, 14 2.5-day courses, a one-week course and a five-day course.
The communication skills can be built around everyday clinical issues or focused on such topics as pain, dying and dealing with the alcoholic patient, all implicitly recognizing that it is important to treat psychosocial components of disease.
Diagnosis of the most common psychosocial disorders–anxiety, depression, drug abuse–is missed between 50 and 80 percent of the time because physicians are not trained to listen for emotional factors in their patients' lives, according to Lipkin.
Mutual satisfaction
When doctors lack communication skills, their ability to gather information is compromised, they fail to engage patients in their own care (and thus have some responsibility for poor compliance with treatment regimens) and they conduct or order wasteful tests and treatments because problems are not accurately identified. All of this serves patients poorly, and it can run up unnecessary costs for health plans and plan sponsors.
"An activated patient who asks questions and negotiates with the doctor has better outcomes," Lipkin says. "The most important predictor of compliance is trust in the doctor; that begins with communication."
Better communication is not just for the patient and the plan, however. Physicians have much to gain in terms of satisfaction.
"There's an epidemic of burnout" reflected in the high turnover of doctors in health plans, which physicians leave on the average of every three or four years, Lipkin says. "Burned-out people are less effective. The most significant factor in physician satisfaction is the patient encounter. Physicians with better skills have better-quality patient encounters and are more satisfied and less likely to burn out."
Much of the challenge to doctors lies in overcoming a bias toward technical issues, which naturally results from their training, so they can deal with patients who suddenly bring up complex emotional issues, cry or describe deep-seated personal fears.
"Doctors are faced with a new experience. They need help with how to manage it and how to cope with it themselves," Lipkin says.
"Most of us didn't learn this stuff in training," echoes internist Terry Stein, director of clinician-patient communication for Kaiser Permanente's Northern California Region in Oakland. "A lot of physicians get very uncomfortable with psychosocial issues patients bring up because they are not sure how to respond. It's a skill problem," says Stein.
Don't blame brevity
Stein, who was present at the creation of Kaiser's formal physician-patient communication program in 1990 when it wasn't fashionable for HMOs to pursue such efforts, says other factors besides medical school training play a role in the apparent listening gap. But those factors aren't inherent to managed care, she argues. For example, time per patient may be very limited under managed care plans, but Stein feels that time pressure is only one piece of the puzzle.
"The patient encounter is almost always brief. It's usually a matter of minutes, whether or not the setting is managed care. What is more important is how you use the time that you have," Stein says.
She acknowledges that the rise of managed care has resulted in a sharper focus on member concerns, but says, "When we teach physicians about rapport and empathy, we emphasize that these skills are even more important considering the time constraints."
Another significant factor: "As physicians, we've become adept at going on autopilot within a few seconds. We go into automatic thinking about what diagnosis the patient has and stop listening. We know that the diagnostic knowledge tree appears in our head within 18 seconds after the patient starts talking."
That near-instant recognition can be useful, but physicians might rely on it more than is desirable. Ironically, doctors may be seeing themselves as efficient when the opposite is true. "If we took a little bit more time, we would be more efficient, because our initial diagnosis might very well be wrong," she says.
Doctors as mechanics
Finally, physicians have a "find it, fix it" mentality that impedes building relationships with patients. Doctors see their role as identifying the problem quickly, correcting it and moving on instead of creating a long-term relationship that in the end results in more accurate information and better patient adherence to treatment regimens, notes the internist.
Kaiser has seven years of positive feedback from its day-long workshop Thriving in a Busy Practice, which hones physician communication skills in both routine and difficult settings. Physicians say it has resulted in increased confidence in their medical interviewing skills, reduced conflict with patients and greater enjoyment of their practice.
And Thriving is, well, thriving. Despite its voluntary nature, 1,400 of Kaiser's 3,500 physicians in northern California took the course between 1990 and 1995. In February, Kaiser launched Thriving2, a version that adds modules for time management and "the four habits of highly effective clinicians" (see box, page 26), not to be confused with Stephen Covey's book, The Seven Habits of Highly Effective People.
Kaiser was a trailblazer with its physician communication workshop in 1990. Now, a strong academic argument has been built for such courses. Debra Roter, Dr.Ph., professor in the department of health policy and management at Johns Hopkins University School of Hygiene and Public Health in Baltimore, did a study with colleagues, published in the Archives of Internal Medicine in 1995, that assessed the communication skills of 69 primary care doctors in a randomized trial.
Listening can be learned
Using tape recordings of all patient encounters for a week–patients were screened to ensure a balance between emotionally distressed ones and those not–the study evaluated doctors who had undergone a modest eight-hour continuing medical education program to boost listening and other skills to get patients to report more clinical details. Doctors were evaluated as to whether they used the skills, were better at identifying potentially distressed patients through listening and were better at communicating in general. The researchers measured the situations in which emotionally distressed patients did significantly better over a follow-up period.
Roter found that doctors did use the communication skills that had been taught them and that their patients did significantly better during the next six months than they would have had their doctors not been trained.
Since then, Roter has evaluated other CME as well as residency training programs and obtained similar results: When special skills such as listening are taught, they can be evaluated by studying performance. There is a definite, significant improvement in listening and other communication skills.
The curriculum Roter developed from her research has been commercialized by Comsort, most of whose work has been funded by pharmaceutical companies and offered as free courses to managed care companies.
From the top down
But Hawks, Comsort's president, says the company is moving beyond workshops because their value is limited–mainly because physicians don't have time to attend them. While continuing to conduct workshops, Comsort will develop programs in opinion-leader education, which involves "mapping" an organization to identify opinion leaders and then trying to effect change through them. Other new areas involve working closely with HMOs and meetings of medical societies.
"Most physicians learn and change their behavior as a result of brief interactions in the hall with someone they trust," Hawks suggests.
For an operation like Comsort, which claims to be the only for-profit company in this field, there's a lot at stake. Hawks sees a nascent market for psychosocial expertise in medicine as 85 million baby boomers approach the time when they will begin placing unprecedented demands on the health care system.
That demand may be even more urgent, given a study published Nov. 13 in the Journal of the American Medical Association that asserts that the country is not prepared to deal effectively with chronic disease.
"What's going to happen when these baby boomers do to health care what they did to real estate? Psychosocial medicine is more than a nicety; it's an essential," Hawks declares.
Idiosyncratic inefficiency
Like Kaiser's Stein, Roter believes there's still a tremendous need for workshops on listening to patients–and not particularly because of time constraints imposed by managed care. "A lot of people talk about time collapsing under managed care. What's very important is what occurs during the time. There's an incredible amount of wasted time," she says.
The real culprit is that physicians have not had a consistent and coordinated communications style. "It's idiosyncratic–doctors usually develop their own styles. Teaching communication skills can help make maximum use of the time available, making it more effective and efficient," says Roter. And the result will be better patient outcomes, which brings us back to Sir William Osler's timeless advice to physicians to listen to the patient.
Sounds like something managed care organizations should do as well.
Chuck Appleby is a freelance writer in Benicia, Calif.
Chart: Doctors who said more than 10 percent
of patient visits were frustrating
Chart: Patient: How do you rate the doctor's attention to what you have to say?
In a survey this year by National Research Corp., fewer managed care enrollees than fee-for-service and Medicare patients felt that their physician had paid careful attention to what they had to say.
Percent of enrollees rating their experience as "very good" or "excellent"
SOURCE: NATIONAL RESEARCH CORP., LINCOLN, NEB.
Four habits of highly effective clinicians
1. Invest in the beginning
Plan the visit with the patient
Create rapport quickly
Draw out a patient's concerns
2. Elicit the patient's perspective
Ask for the patient's ideas
Elicit specific requests
Explore the effect on the patient's life
3. Demonstrate empathy
Be open to the patient's emotions
Make at least one empathic statement
Convey empathy nonverbally
Be aware of your own reactions
4. Invest in the end
Deliver diagnostic information
Provide education
Involve the patient in making decision
Complete the visit
SOURCE: THE PERMANENTE MEDICAL GROUP PHYSICIAN EDUCATION DEVELOPMENT, OAKLAND, CALIF.
Ten ways to listen better to patients
1. Let the patient talk without interruption
When patients are allowed to speak without interruption, they are likely to reveal important information and to take only about 2 extra minutes to do so.
2. Probe the hints the patient drops
Gives patient "permission" to discuss something that may be frightening, embarrassing or otherwise sensitive.
3. Offer facilitating remarks
Simple responses such as "Uh-huh" and "Go on" demonstrate your willingness to continue listening.
4. Ask open-ended questions
Questions that cannot be answered with a "yes" or a "no" are more likely to yield key information.
5. Be reflective
Stating your observations about the way a patient may be feeling helps to develop rapport, expresses empathy and acknowledges the importance of the patient's feelings.
6. Check for accuracy
Checking your understanding of what the patient is saying allows correction of misunderstandings.
7. Determine patient's expectations for treatment
Listening to a patient's expectations decreases the potential for frustration and resistance.
8. Practice legitimization
Try to communicate acceptance and validation of the patient's perspective.
9. Maintain eye contact
Constant or frequent eye contact throughout the interview demonstrates that you are engaged in listening.
10. Ask at the end of the interview: "What else is on your mind today?"
This can avoid the "Oh, by the way," statement that patients often put off until the end of the interview; frequently, it is during these last-minute statements that patients reveal the real reason they are seeing the doctor.
SOURCE: COMSORT, BALTIMORE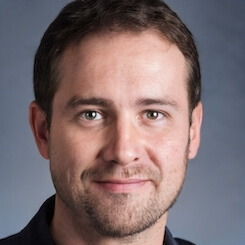 Paul Lendner ist ein praktizierender Experte im Bereich Gesundheit, Medizin und Fitness. Er schreibt bereits seit über 5 Jahren für das Managed Care Mag. Mit seinen Artikeln, die einen einzigartigen Expertenstatus nachweisen, liefert er unseren Lesern nicht nur Mehrwert, sondern auch Hilfestellung bei ihren Problemen.