Having transformed the market, pharmacy benefit management companies are now in for some shaking up themselves. More tightly controlled formularies are one possibility.
In just a few years, pharmacy benefit managers have become major players in health care, profoundly influencing physician prescribing habits, performing needed functions for health plans, attempting to control market share for individual products, reshaping retail pharmacy and contracting directly with purchasers of health care.
They're far from secure, however. Even if they survive the ferment of the next few years, they'll be providing a different mix of services, paid in different ways and probably working for different clients.
One of PBMs' power tools is the formulary, which, in its more rigorous forms, can change what compounds are dispensed. Like any power tool, it has inherent dangers.
Flabby formularies
Mike Miele, an actuary and president of Pharmalytics in Upper Montclair, N.J., notes that a closed formulary in an HMO can move market share. But PBM formularies are usually open, because employers are not willing to deal with all the complaints triggered by a closed system. Until now, employers have been able to receive rebates without closing formularies because PBMs used the threat of closing the formulary as a bargaining chip with manufacturers.
"In the future," says Miele, "PBMs could say, 'No more open formularies.' But they'll need the employer to cooperate. Employers might be willing to take the heat in the human resources department, but they're going to want a bigger chunk of the rebate income."
PBMs are threatening to close formularies and really start controlling market share, but they haven't done it yet. And rebates are declining.
Jeff Sanders, vice president for marketing at PCS Health Systems in Scottsdale, Ariz., corroborates this. "Pharmaceutical manufacturers aren't willing to pay rebates at past levels without getting value delivered," he says. "Value delivered means that the market share or utilization of their drugs increases. If they're paying rebates and nothing happens, and if nothing negative happens if they don't pay, why should they pay?"
In addition, Sanders says, purchasers of health care services want more bang for their buck, particularly in the form of quality improvement and added services.
This puts a PBM in a bind.
Can they survive?
"PBMs are in serious, serious trouble," says Miele, and declining rebates are mostly to blame.
"Drug companies are willing to pay for increased market share. That's only a recent development; they focused on volume even as little as three years ago. These payments are generally called access payments. They're upfront rebates — 'I'll give you 10 percent off just because I'm afraid of you, and if you are so kind as to move market share two or three points, I'll give you another 5 percent on top of that.'
"But companies are finding that most PBMs have been unsuccessful in moving market share. So why pay rebates that can be fifteen percent or more?"
Manufacturers are redirecting rebate payments to organizations that can demonstrate the ability to move market share.
Some organizations, says Miele, have upped the ante by demanding rebates to keep them from moving share away from a brand. "Foundation Health is a pretty tightly run HMO that has demonstrated that it can move market share. It has pretty much scared every manufacturer into paying not to move market share."
"If you look at the earnings of a PBM, basically a hundred percent of its net income has come from rebate retention," Miele continues. "PBMs can't make any money at thirty-five to fifty cents a prescription, which is their administrative fee. It's like a loss leader: Be very competitive on the administrative fee and take a piece of the rebate. Most, but not all, do that. But many manufacturers are pulling back the rebate payments to PBMs by fifty percent or more."
Managed care consultant Larry Leisure, a partner at Andersen Consulting, also has grave concerns about the ability of the industry to transform itself. "The PBM product has become a commodity. Some of those wonderful margins that existed previously have eroded. And pharmacy companies are playing hardball with PBM companies, saying, 'Absent the ability to demonstrate that you can drive share, rebates will be minimal.'"
Dana Albert of Albert Health Care Strategies in Needham, Mass., talked to 11 managed care organizations while preparing a report on the PBM industry. She found that a third did not use a PBM and another third were planning to reduce use of PBMs. "So it doesn't bode well for PBMs, because as managed care organizations consolidate and grow, they find they can do what a PBM does more efficiently and effectively in-house," Albert says. "They might use them for claims processing, but they might not use them for other things.
"People at PBMs made comments like, 'We're not going to exist in this form in eight years.'"
One PBM executive who welcomes change is Robert V. Da Silva, vice president for disease management at MedImpact Pharmaceutical Management Inc. in San Diego. "One thing that's for certain: This rebate game is going to change, and soon," he says. "At the very least, there's going to be a much more conservative approach on the part of the manufacturers. Rebates have been a major source of revenue for PBMs, and that's been a bad thing, taking the focus off actually managing drug utilization. PBMs are going to need to develop strong utilization management tools and really manage the pharmacy benefit."
Concludes Miele: "There's a very strong chance that PBMs are not going to survive."
Moving market share
"In the retail pharmacy environment, it is hard to do market-share shifts unless you have some type of restricted formulary," says Kris Gibney, corporate vice president for pharmaceutical services at Caremark International. "Mail-order facilities can manage the prescription, doing some type of disease management intervention and ultimately saving the client money. But if someone is standing at your drug store window, you don't have much time to fool around with that prescription." However, adds Gibney, "drug companies will pay to move market share."
Last year's successful class-action lawsuit by pharmacies against manufacturers shows that "Retail pharmacy is looking to contract at price levels that reflect rebates," says Larry Barenbaum, R.Ph., former pharmacy director for three HMOs. That puts yet another pressure on PBMs.
The way it is now, most PBMs will take any customer they can get, but are likely to specialize in carve-out or carve-in programs. A carve-out is not part of the employer's general medical care contract with a managed care company. Instead, the employer contracts directly with the PBM. The term "carve-in" applies when the employer contracts with an HMO, which subcontracts some or all pharmacy functions to a PBM.
Caremark's experience with carve-outs is typical. Gibney says the company's disease management efforts have saved money for corporate clients, but proving that isn't so easy. "We have to have access to general health data, usually from the corporate clients' carriers. They capture different kinds of information than we do and general health data is not very clean — it will have a lot of mistakes, such as wrong coding."
Merging health plan data and pharmaceutical data can be done, but it isn't easy or cheap, she says. Not only that, but many insurers resist sharing their data, and the employer might have to intercede.
That's not so with a carve-in. Presumably, the HMO plans to take advantage of the data analysis capabilities of the PBM, and systems would be designed to be compatible from the ground up.
Carve-ins are hot. "If you look at where current and future growth is coming from, it's the managed care portion of the market," says Wayne Gatinella, vice president for marketing at Medco Containment Services. And the move from carve-out to carve-in is likely to cause a PBM shake-up.
Forces for integration
"I think the concept of carve-out has plateaued," says Allan Zimmerman, senior executive vice president at National Prescription Administrators, East Hanover, N.J., and president of the Foundation for Managed Care Pharmacy.
The carve-in trend implies integration, and the logic of integration suggests bringing pharmacy administration right into the HMO. "If you really think about PBMs," says Hemant K. Shah of HKS & Co. in Warren, N.J., they're just a bunch of people in a room with a bunch of computers. Creating formularies isn't that difficult. Every year the PBM can achieve some savings because there are more generics coming in and more products going off patent, leading to generic and therapeutic substitution.
"That's a finite savings, and four or five years down the road, the savings will run out. In five or ten years there will be mega-health care management companies — big HMOs and big insurance companies — and they will be so large and so nationally organized that it will be worth their effort to create their own PBMs."
Consolidate! Integrate!
Barenbaum, too, believes integration is in the cards. "Part of PBMs' business now is 'carve-out' based on employer groups, so I don't think they will exist as they currently do," he adds.
"There's going to be a tremendous amount of consolidation within the PBM industry," says Beth Bird, R.Ph., of Hewitt Associates in Lincolnshire, Ill. "PBMs may become parts of larger, more vertically integrated companies."
Another consultant, Towers Perrin's Kim Babbin, agrees: "Five years out, we're probably headed toward another major consolidation in the industry,"
Bring the pharmacy benefit into the HMO or the integrated delivery system (IDS) and you get a lot more control, the theory goes. Everyone is working together for the same purpose, or at least they all make out better individually if they are working together. Imagine the clout of a big IDS with physicians: "Want to keep the 200 patients we send you, doc? Better install that electronic prescribing, formulary and drug history system."
Insurer interest
Competition from insurance giants is another headache for PBMs. Where PBMs once moved in on insurers' no-frills indemnity prescription plans, now, says Miele, "The insurance companies are starting to make serious inroads on the pharmacy benefit management turf. You see companies like Prudential, Aetna and Cigna really beefing up their PBM business, and maybe they can make a profit because they package it with some of the other services."
But Zimmerman, who previously headed Prudential Pharmacy Management, sees it differently. "Many large insurance companies that are trying to compete with PBMs are finding that it is difficult because they lack the focus and dedication to run an effective and efficient PBM. They feel that they have much bigger issues to deal with."
Ironically, Zimmerman was instrumental in setting up Prudential's pharmacy management system three years ago. Since then, however, PBMs have addressed many of the clinical and integration issues that Prudential saw as being given short shrift, Zimmerman says.
"PBMs are now looking at pharmacy within overall health care management. So when we bring a program to the client, we don't talk just about pharmacy costs anymore. We talk about the impact of pharmaceuticals on overall health care management," Zimmerman adds.
But PBMs had better stay out front in their ability to control costs and improve clinical outcomes. "It would seem, once health plans learn from PBMs what's required, there's nothing to keep the plans from trying to set up their own networks," says Leisure. "If the PBMs cease adding value, or if the margins they're trying to command seem excessive, that'll happen."
Not just discounts
If there's anything PBMs say they pin their hopes on, it is going beyond price concessions for payers, beyond intensive management of the product (generic substitution, therapeutic interchange and the like), and into pharmaceutical care, disease management and increased cognitive services.
And not just PBM execs. John Hopkins, pharmacy director at Rocky Mountain HMO and president of the Academy of Managed Care Pharmacy, says there's a real shift in emphasis from price to quality. "The issue is measuring outcomes. To evaluate quality, you have to measure outcomes. That has been part of the problem — the lack of outcomes studies, information that can be used to clarify and define what quality is."
Ralph Kalies, president of PBM Plus and of Konsult Data Systems Inc. in Oshkosh, Wisc., says pharmacy benefit management has often operated at the expense of overall medical care. "When it comes down to whether a person should receive a sedating antihistamine or a nonsedating antihistamine, the current concept would say people should receive the lowest-cost agent, the sedating antihistamine, until some need not to be sedated is demonstrated. After they've had a car accident from the sedating product, or not been able to function in their jobs, they are put on a product that they should have been on at the start.
"If you use the lowest-cost agent to decrease blood pressure, it may hamper all kinds of other things in the patient's life. But the pharmacy director at the managed care organization and the PBM are only evaluated on the per-member, per-month costs they generate, not on whether the patient is at work on a regular basis or if he's having marital problems, having more surgery or visiting the physician more frequently."
Many expect employers and health plans, to start requiring PBMs to assume some risk for the outcomes of their activities. And it won't be long, says Babbin of Towers Perrin, until retail pharmacy chains begin to accept risk from PBMs and managed care organizations.
Risky business
"They will handle some of the more strategic managed care functions, such as therapeutic substitution, trying to deliver the best drug at the best time for the patient, rather than what the physician has actually prescribed. "That's a divergence from pharmacy practice in the past," Babbin points out.
It's also a practice that the physician community will want to look at very carefully from several points of view.
PBMs' approach to disease management is undergoing a revolution. "In the past, our management of asthma was getting a discount on the drug, making it easy for the patient to get it, making it administratively efficient at low cost, making sure it didn't interact with another drug," observes PCS's Sanders. "Today we'd also be offering to make sure the patient's on the lowest-cost drug that's clinically appropriate. But in the future, it will be, 'How can we manage this in the context of overall health care?' We might be measured and compensated on the percentage of hospital admits for asthma, at which point our job is not just to get them on the right prescription, it's to make sure they're complying with their medication."
Thrive or dive
One of the more interesting alliances last year was the MedPartners/Mullikin acquisition of Caremark. Here we had a physician practice management company expanding horizontally by buying a company that has a PBM component as well as a physician practice management segment.
Gibney at Caremark observes that the merger presents opportunities for synergy. For example, MedPartners' physician practices are globally capitated, meaning that they are at risk for a much greater range of services (tests, hospitalization, drugs) than the standard capitation contract, which covers only physician services. For this reason, MedPartners practices could become a new class of Caremark PBM customers, beyond employers and HMOs.
"We buy almost a billion dollars worth of drugs just in the PBM," says Gibney. "If some of the physician practices will use some of the same drug manufacturers that we do, hopefully we can negotiate some better terms and shift some more market share. It should be worth substantial money, because those practices are very controlled environments. They would write the prescription electronically and it would tell them if the drug is on the formulary and transfer it electronically to the pharmacy. That is definitely coming."
Having that direct line to the physicians is a PBM's dream, and while some, such as PCS, are trying to develop electronic networks with physicians, it is slow going.
Ownership issues
"The PBMs that are going to be successful are the ones that have contracts with payers," says Shah. "If they have a large patient population they are going to be successful, at least for the next five years. And if they don't, they won't be. The drug-chain PBMs are probably not going to be very effective because they don't have the corporate customers."
But ownership itself — be it by a drug company, a retail chain or a group of investors — needn't be a major factor. Says Shah: "As long as they offer savings to customers, these companies will be successful."
"The PBM as we know it today may die as a profitable high-margin managed care entity," says Miele. "But somebody's got to process these prescriptions electronically the way the PBMs do it, so maybe a new breed of claims processor will emerge."
This is a less extreme variant of the dust-to-dust scenario. Call it dust to mud. But consider that many PBMs arose from third-party administrators. Maybe they'll evolve — or is it devolve — into being "PBAs."
A component business?
Barenbaum takes an opposite view: "They are very likely to compartmentalize their business," he says. "Claims processing may not be a viable future pursuit for PBMs. Disease state management and outcomes development specialties, developing and monitoring guidelines — I see it being a component business and I think some will specialize and some will generalize. But I don't think that anyone can tell you where it is going."
PBMs themselves, not surprisingly, prefer to express optimism. "There always will be a core group of constituents or clients that need a basic pharmacy benefit management program," says Zimmerman. But as more employees enroll in managed care, "employers will demand a higher degree of integration between the pharmacy and the medical component, so disease management programs will certainly be at the forefront of our activities."
"I believe there's a role for PBMs in cementing the blocks in this clinical integration that will be going on," says Da Silva. "The PBM that remains stuck in the pharmacy box and the PBM that refuses to move away from rebates as the focus of its business are not going to be around in five years."
Here again, however, there's hardly universal agreement. Analyst Shah, for instance, pooh-poohs disease management and similar schemes. "PBMs are there because they save money!" he insists. "Beyond that, they have no function. They'll try to fuzz it. One way you can remain competitive is to offer other services, but that's only after you are price-competitive. If you offer some other services, basically you're offering a rebate in that form. But first you have to be price-competitive."
Beyond formularies
Leisure says that as carve-in programs become the rule, a PBM will have to offer what health plans need, and it will have to look different from all the other PBMs. "One of the hottest areas now is Medicare risk. Health plans are rushing to Medicare risk. The HMOs are worried about how to distinguish their product. One thing you can do is provide an attractive pharmacy benefit. It's one of the things that Medicare beneficiaries value most."
"The successful PBM of the future," says Leisure, "is not going to be a commodity player. It's going to be an actual partner."
Perhaps Kalies, a PBM executive, provides the best cautionary summary. PBMs, he says, "will not have a long history if they maintain nothing more than formulary management. They'll have to move from the commodity to the outcomes side — do what is appropriate for the patient and relate that to the total cost of care."
Where do PBMs derive their savings?
Discounts, discounts, discounts
Blue Cross and Blue Shield plans that cover beneficiaries in a program for federal employees estimated that Medco, which provides the program's mail-order pharmacy services, and PCS, which manages retail services, saved it about $505 million in 1995. Retail and mail-order pharmacy discounts accounted for $264 million.
BCBS pharmacy savings: $505 million in 1995
Retail and mail order pharmacy discounts 52.3%
Manufacturer discounts 21.2%
Maximum allowable cost 14.3%
Prior approval 7.2%
Intervention program 2.7%
Drug utilization review 2.0%
Coordination of benefits 0.4%
Source: BLUE CROSS BLUE SHIELD ASSOCIATION; U.S. GENERAL ACCOUNTING OFFICE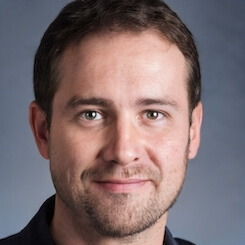 Paul Lendner ist ein praktizierender Experte im Bereich Gesundheit, Medizin und Fitness. Er schreibt bereits seit über 5 Jahren für das Managed Care Mag. Mit seinen Artikeln, die einen einzigartigen Expertenstatus nachweisen, liefert er unseren Lesern nicht nur Mehrwert, sondern auch Hilfestellung bei ihren Problemen.