Say you've been trying to move your state's welfare recipients into the work force, while also trying to persuade poor residents to join managed care plans. Maine decided that one problem contained the solution for the other. Next January, Maine will become the first state to use welfare recipients to counsel Medicaid beneficiaries. If successful, the plan to train and hire 40 people to counsel 120,000 Medicaid recipients on details of the state's new health insurance plan could save millions of dollars in administrative costs. But if it doesn't work, Medicaid recipients could end up getting poor advice on their health care options.
At year's end, Maine's contract with Foundation Health Systems of Portland will terminate, and the state will replace those workers who have been counseling Medicaid beneficiaries with temporary employees drawn from the welfare rolls. The new workers will be paid $8 an hour, $2 to $4 less than the employees they'll replace. Their six-month state jobs are designed to give them work experience to help them find permanent private-sector jobs; at the end of six months, they will be replaced by other welfare recipients.
Among concerns being raised: that the state's job training will be insufficient to prepare workers for private-sector jobs, and that the temporary state workers will lack the expertise needed to explain complex HMO rules. Unions representing state workers oppose the plan as a ploy to use cheap temporary labor to fill what they believe should be permanent positions.
Like other states, Maine has had problems shifting its Medicaid program to managed care. The state had hoped to have 80,000 people in Medicaid HMOs by last July, but only 2,000 people have been persuaded to join.
Illinois Having Trouble Attracting Medicaid HMOs
A proposal to cut payments to HMOs that participate in the Illinois Medicaid managed care program has prompted two plans, Maxicare Health Plans of the Midwest and Unity HMO of Illinois, to drop out of the program. Ten other potential bidders for Medicaid HMO contracts have threatened to drop out of the bidding if the cuts are made.
The program provides benefits to 190,000 residents of Cook County, which includes Chicago. The state is trying to negotiate two-year statewide contracts with HMOs to replace contracts that expire at the end of this month.
Illinois has tried to move negotiations along by setting deadlines after which plans would be charged a $100,000 penalty for dropping out of the bidding process. Originally July 25, the deadline was pushed back twice.
Illinois is waiting for a federal waiver to allow it to move most Medicaid beneficiaries into managed care plans.
Georgia Medicaid Gets New Broker For Managed Care
Officials of the Georgia Department of Medical Assistance (DMA) are trying to boost enrollment in the state's troubled Medicaid managed care program by marketing directly to beneficiaries and easing rules governing the program's enrollment broker. Three HMOs take part in the voluntary program, which has had trouble attracting enrollment and staying within its budget.
The Georgia Medicaid program provides benefits to 1.2 million residents on a budget of $3.5 billion. The managed care initiative was launched in 1996, and so far has attracted only 35,000 of 800,000 eligible beneficiaries.
To boost enrollment, the state may impose mandatory enrollment of recipients into HMOs or require recipients to stay in a health plan for a full year once they choose one.
HMOs in the state have blamed the Medicaid managed care program's enrollment broker, Foundation Health Federal Services Inc., for problems with enrollment. Last month, Foundation, a subsidiary of Foundation Health Systems Inc., of Rancho Cordova, Calif., sold the Georgia contract, along with similar contracts with Maryland, Massachusetts and New Jersey, to Maximus Inc., of McLean, Va., for $6 million in cash and stock. Citing conflicts with other parts of its business, Foundation said it was exiting the field of managed care enrollment brokering. The purchase is pending regulatory approval.
Last March, Georgia DMA Commissioner Marjorie Smith sent a letter to Foundation demanding corrective action for "an unexplainable drop" in the number of Medicaid patients contacted by and subsequently enrolled in the HMO program.
Health Care Plans Watch CalPERS Enrollment Period
Plan-hopping during this year's open enrollment may be heavier than normal among members of the California Public Employees Retirement System, or CalPERS. The six-week period during which more than 1 million members can change health plans runs through Oct. 15.
Health plans have more at stake this year than they did in previous enrollment seasons. During the last year, several plans covering more than 100,000 CalPERS members have merged. CalPERS is urging members to check whether their physicians belong to their current plans and make decisions accordingly. CalPERS offers 10 HMOs and two preferred-provider organizations.
HMO Enrollment Up in Colorado, But Not Profits
A new report paints a mixed picture of the state of the managed care business in Colorado. HMO enrollment is up, premium revenue is down, and profits are flat.
Hospitals are reporting higher profits as they reshape themselves into integrated health systems.
Physicians continue to seek ways to organize themselves so as to compete for managed care business while retaining clinical autonomy.
The report, "Colorado Managed Care Review 1997," was written by Allan Baumgarten, a Minneapolis-based analyst. Among its findings:
HMO enrollment in Colorado grew at a rapid clip: 16.5 percent in the past year, to 1.2 million on June 30, 1997.
Market share of the state's two largest HMOs, Kaiser and PacifiCare (formerly FHP) has declined, while HMO Colorado and other companies' shares grew.
Average premium revenue for commercial enrollees fell 2.3 percent in 1996 and profit margins declined to only 1.5 percent. During 1996, HMOs collected an average of $114.81 per month from each commercial enrollee, down from $117.55 a year earlier. For the first half of 1997, HMOs earned only $200,000 on revenues of $1 billion; 10 HMOs reported losses.
Enrollment in Medicare risk plans, now offered by seven HMOs, has tripled in the past four years to 109,000. That is less than 10 percent of total HMO enrollment, but Medicare risk plans now provide 23.5 percent of total HMO revenues.
Hospitals in the Denver metropolitan area had average profits of 7.2 percent in 1996, up from 6 percent in 1995. Some hospitals in the state posted surpluses in the 12—15 percent range. Hospital consolidation continues, but significant clinical integration has not yet been achieved.
Missouri, HMO Sue Each Other Over State Plan
RightChoice Managed Care Inc., the publicly held subsidiary of Blue Cross and Blue Shield of Missouri, last month filed a lawsuit seeking more than $18 million from the state health insurance agency in a dispute over rates.
The St. Louis insurer filed the action in Circuit Court of Cole County, in connection with a contract with the Missouri Consolidated Health Care Plan. It follows a suit by the state plan against RightChoice. The plan covers employees of the state and some cities, counties and school districts.
RightChoice claims the state improperly expanded enrollment without determining the financial consequences, and failed to negotiate in good faith.
More like this
HCFA Approves Expansion Of Los Angeles Medicaid Program
Kaiser-CalPERS Deal: Rate up, Oversight Too
When It Comes to Viagra, State Medicaid Programs Vary
---
Our most popular topics on Managedcaremag.com
---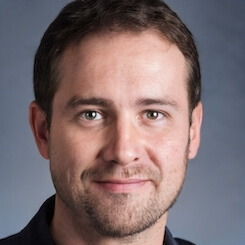 Paul Lendner ist ein praktizierender Experte im Bereich Gesundheit, Medizin und Fitness. Er schreibt bereits seit über 5 Jahren für das Managed Care Mag. Mit seinen Artikeln, die einen einzigartigen Expertenstatus nachweisen, liefert er unseren Lesern nicht nur Mehrwert, sondern auch Hilfestellung bei ihren Problemen.