Washington Initiatives
No bloody firefights or government closings were expected as members of Congress got to work on fiscal year 1998 funding bills after their August recess. Most of the issues, in fact, had been settled by the House andSenate appropriations committees during the summer, but were tabled by a flareup over prohibiting abortions under Medicaid managed care (they are already verboten under fee-for-service Medicaid). That's probably a done deal now, although some lawmakers may drag their feet in protest, settling well short of a government lockout.
As for the Health and Human Services appropriation, the two sides of the Hill are in basic agreement with the president's recommendations, except in the area of nursing education. Clinton set a figure of $7.7 million in this category, but the Senate Appropriations Committee voted $55 million and its House counterpart $65 million. There could be some discussion of that but, all in all, it's pretty calm in the peaceable kingdom.
Some Factions Still Fussing Over Medicare
As the 800-pound gorilla, Medicare can create excitement turning over in its sleep. Investigators in the Inspector General's office of HHS have finished their first comprehensive audit of the massive health care program. Providers, they concluded, were overpaid last year to the tune of $23 billion, or 14 percent. Over five years, this comes to $115 billion — the amount that will purportedly be saved under the budget bill passed recently (a coincidence, investigators insist).
The Health Care Financing Administration's books were in such bad shape they couldn't even be audited thoroughly, groused the inspectors. How much of the overpayment resulted from fraud? No way to tell, says IG June Brown.
Meanwhile, some private-sector critics are questioning whether HCFA can handle the burden of assignments it received in the budget bill. Developing prospective payment systems for hospital outpatient care, skilled nursing and home health care; and creating a risk-adjustment formula for managed care — all of this would be daunting even if HCFA had unlimited resources, critics say.
Why are Medicare beneficiaries being asked to join managed care programs when these programs are not yet properly monitored, a Medicare trustee wonders. Will boosting payments to managed care plans in rural areas really result in more managed care there? More money doesn't mean that there will magically be more doctors, detractors point out.
In an unrelated announcement, HHS Secretary Donna Shalala said she was leery of quick fixes for Medicare, such as asking wealthier beneficiaries to pay more. Her remarks were aimed at the soon-to-be-formed commission on Medicare's future, which was authorized by the budget bill. (The 17-member group will be appointed by Dec. 1.)
Shalala indicated that the debate should range beyond the numbers. Should Medicare underwrite a guaranteed list of services, as it now does, or should it allot a per-person payment and allow competitive forces to determine how it could best be spent?
Drastic changes, she said, could rock the whole health care system. Payers, for example, often predicate private health plan compensation on what Medicare pays. Change that, and you change the entire system.
Drawing the Line: When Is 'Choice' Too Expensive?
President Clinton's Advisory Commission on Consumer Protection and Quality in the Healthcare Industry labored quietly in the dog days of the Washington summer. Patients have the right to easily understandable information and the right to appeal, it concluded — but what about the right to choose a plan in the first place, or the right to certain levels of treatment? "Choices cost money," one member notes.
What about outside mediation in the case of a dispute over service? A compromise on the table would recommend such recourse only if internal appeals fail, the procedure is medically necessary and the cost exceeds $5,000. The government also must pay for the appeal. This is far from a done deal. Stay tuned.
Clinton Proposes Privacy Controls On Records
With no federal laws governing the sanctity of medical records (video rental choices are guarded more zealously), the administration, as directed by the Health Insurance Portability and Accountability Act, is recommending new protections that would keep such records from everyone except law enforcement or public health officials. Medical researchers also would get a peek under some circumstances.
Anyone authorized to handle such information would have to protect it from improper use. Payers and providers would have to give patients clear explanations of how the information would be used and keep track of anyone to whom they disclosed it. Patients would have the right to see and correct their files. Employers would be cautioned to use specific information only for paying claims, not for determining promotions or performance. Punishments (including criminal penalties) and redress for misuse also would be specified. Congress must act on any final proposals, and then the fun begins.
New Guidelines For Marketing Medicare HMOs
Shalala has announced new marketing guidelines for health plans seeking a slice of the Medicare pie. Under the rules, providers can't use gifts worth more than $10 to lure seniors to marketing events, reward them for modest use of services or pressure them to stay in a plan. Sales representatives are also forbidden to visit nursing homes to recruit members without advance permission.
More important, sales reps may not ask potential customers about their health, recent hospitalizations or other use of medical services. Also included in the package: expedited review of marketing materials by HCFA, designed to address health plan impatience with the agency's insistence on reviewing brochures and TV commercials at a governmental snail's pace.
Take as Needed…
End of an era as HCFA administrator Bruce C. Vladeck, much mentioned in these pages, moves on to a post as half-time professor of health policy at Mount Sinai Medical Center in New York. Vladeck also will be hitting the speaking circuit. Stepping in, subject to Senate confirmation, during these busy times for the agency will be Nancy-Ann Min DeParle, who served during Clinton's first term as the White House Office of Management and Budget's associate director for health and personnel…. Drug manufacturers are actually begging for the opportunity to pony up half a billion in user fees to expedite approval of new drugs. For five years, the companies have paid for the extra workers needed to keep the approval process on track, but now the program is expiring and the FDA's budget has been cut to boot! The catch? The program renewal is being held hostage to a wider effort to revamp the approval process…. HHS Secretary Shalala has announced a "moratorium" on new home health care providers entering Medicare. During this period, new rules will be written to crack down on fraud in the industry, and HHS will double its home health care audits… By August 1999, HHS must study and report on the fate of people with special health needs subsumed under state-managed Medicaid programs. The states are also warned that the General Accounting Office will be keeping an eye on Medicaid quality assurance and accreditation standards under state management…. The president is also looking out for people with troublesome genetic portraits. He has endorsed legislation going beyond the protections in the Kennedy-Kassebaum law to make it illegal for insurance companies to discriminate against healthy people on the basis of their genetic inheritance. This is far from settled, however; look for the insurance companies to offer objections.
---
Our most popular topics on Managedcaremag.com
---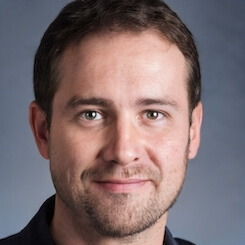 Paul Lendner ist ein praktizierender Experte im Bereich Gesundheit, Medizin und Fitness. Er schreibt bereits seit über 5 Jahren für das Managed Care Mag. Mit seinen Artikeln, die einen einzigartigen Expertenstatus nachweisen, liefert er unseren Lesern nicht nur Mehrwert, sondern auch Hilfestellung bei ihren Problemen.