HMO executives trying to encourage physicians to follow clinical practice guidelines sometimes sound like parents trying to persuade their teenagers to tidy up a bedroom. "What we've got here," as the warden said in Cool Hand Luke, "is a failure to communicate."
Just talk to John Wallendjack, M.D. As vice president of medical affairs for HealthAmerica, a for-profit HMO covering 560,000 lives, Wallendjack doesn't ask for much. He simply wants his physicians to follow universally accepted guidelines. The response, too often, is underwhelming.
"If you ask a cardiologist if it's a good idea to use beta blockers, he'll say 'yes' and then not prescribe them," says Wallendjack. "It's very frustrating to us as a plan to encounter this and we've tried many different ways to deal with it."
And don't even mention diabetic retinal eye exams. About 60 percent of patients who qualify for the procedure don't get it, Wallendjack says. HealthAmerica constantly notifies physicians that the exam is covered and that the plan encourages it. "When we ask them, 'Why aren't you getting it done?' there's this great silence that comes back to us."
Stashed in the round file
The disgruntlement felt by John Roglieri, M.D., M.B.A., regarding physician nonadherence to guidelines also runs deep. Roglieri, corporate medical director for NYLCare Health Plans, goes so far as to contend that guidelines don't work because physicians just won't follow them. He says that several years ago he found that half of his physicians were not properly prescribing beta blockers. Roglieri drew up some guidelines and distributed them. The next year, a survey found that even fewer physicians were complying!
"We went back a third time, after we'd established a disease management program, and we found that it had a significant positive impact," he says. "With the DM program you educate the patient to self-care and that gives you more leverage with the doctors."
Wallendjack and Roglieri are not alone in trying to cajole physicians into doing things that established medical wisdom says should be done automatically.
Alan Hillman, M.D., M.B.A., says a great many physicians are perversely marching to their own drummers. "Physicians can spend seven years in a certain type of training process being taught by certain types of role models," says Hillman, who is director of the Center for Health Policy at the Leonard Davis Institute of Health Economics at the University of Pennsylvania. "When someone says to them, 'Don't do it that way anymore,' they tend to disregard it and stay with what they're comfortable with. Doctors don't like to be told what to do."
We notice, and so does the public, which got a crash course in physician adherence — or nonadherence — to clinical guidelines in a July 8 article in the Wall Street Journal concerning a study by United HealthCare. The 13-million member HMO found that too many doctors were not following guidelines created by recognized medical societies. For instance, general internists in Dallas prescribed beta blockers to only 61 percent of their patients who had suffered a heart attack. Cardiologists in the same area prescribed beta blockers to 67 percent of their patients who had suffered heart attacks.
Scott Weingarten, M.D., director of health services research at Cedars-Sinai Medical Center in Los Angeles, says the United splash is just the latest in a string of reports pointing to nonadherence. "Every single study I'm aware of comes to the same conclusion," he says. He sees the issue not as much a physician problem as an industry problem. "What HMOs and physician organizations should do is work hard to provide doctors reliable, valid information," says Weingarten.
But even reliable information is useless if physicians can't get to it. Most still use paper records. When they see cases where guidelines may be applicable, it means leaving the patient in the examining room, going to wherever they file their literature and digging out the specific guideline — an awkward and time-consuming process physicians won't often feel the need to undertake.
That's why plans should consider helping providers buy the computer equipment needed to store and instantly display data, says Thomas R. Reardon, M.D., president-elect of the American Medical Association. "One of the things we see at the national level is that the health industry is behind every other industry in the world in terms of collecting data. There's going to be some costs associated with putting in information systems, but somebody's got to do it."
Then there's the issue of which guidelines physicians should follow. "When different HMOs issue different guidelines, it can get very confusing if the guidelines conflict, as they sometimes do," says Weingarten.
Hillman adds, "Most physicians are contracted with multiple insurers or payers who have their own guidelines. What many physicians do is follow an amalgamation of all the guidelines, weighing them in light of their own approaches."
Even NYLCare's Roglieri, who's impatient with physicians who don't follow guidelines, agrees that the problem may be information overload. He asks, "If you're getting guidelines from eight different HMOs, whose are you going to follow?"
But issuing guidelines is a must for any viable health plan; it's one of the National Committee for Quality Assurance's accreditation standards. The NCQA is not specific on which guidelines plans should follow — only that they be created by physicians.
John Goldener, M.D., asks: If physicians need to be included in the creation of guidelines, why not make sure that somewhere in the drafting process, input is collected from doctors belonging to the plan's network. He contends that the issue of physician nonadherence to guidelines may not be as cut and dried as HMO executives would have the public and industry insiders believe.
"What does a disenfranchised physician care if a hospital or managed care organization makes more money because of good management in a risk situation?" says Goldener, who is president and founder of Pediatric Associates of the Main Line, a Wynnewood, Pa., medical group. "There are probably thousands of different clinical pathways but they rarely involve the people practicing. The problem is that there's often a lack of credibility. They're often looked upon as just more intrusive directives placed upon physicians by health plans."
Goldener also says that guidelines must be financially neutral. "To be neutral, no component of the delivery system can be held at financial risk while another segment prospers because of guideline implementation," he says. "Physicians might rebel at adhering to a guideline when it means more work for the physician and greater profits for someone else."
Helene Forte, manager of health programs for Tufts Health Plan, says physicians in that company's network follow guidelines well and just sending doctors reports on adherence is enough of an encouragement. "It may also be that, in certain cases, we may ask them why they're not doing certain things," says Forte. "But that's rare." More important, she says, is that plan officials recognize that "guidelines don't take the place of clinical judgment."
Especially if the guidelines are relatively new, says Peter Juhn, M.D., executive director of Kaiser Permanente's Care Management Institute in Oakland, Calif. Prescribing beta blockers to heart attack patients has been widely accepted only in the last five to seven years. "It is possible that some physicians may not be aware of the information or that they're having trouble integrating the guideline into their practices," says Juhn.
The AMA's Reardon agrees, saying it may be too early to definitively call prescribing beta blockers a guideline. "Beta blockers are part of a guideline. There's a strong recommendation that postinfarctal patients be put on beta blockers." And, Reardon adds, plans should issue benchmarks as well as guidelines. "You have to set your benchmarks at a reasonable level," he says, quickly adding that the rates disclosed in the United study were "obviously too low."
Making waves
They were indeed too low, but that's not the main point United HealthCare officials want to make, says Anne Freiburger, R.N., the company's director of physician profiling. The whole idea is to give doctors a feel for whether they measure up. "We're asking, 'Can we help?'" she says.
To which some physicians reply, "Thanks, but no thanks," according to Philip Nahser, a cardiologist in Greensboro, N.C., who was included in the study. "I'm a firm believer in prescribing beta blockers following heart attacks but a lot of the time the data concerning which patients are on beta blockers are not complete." United HealthCare told him that he had not prescribed beta blockers for eight of his patients when, in fact, he had. All but one of the patients had been on beta blockers since their heart attacks. The one who was not on beta blockers had congestive heart failure and chronic obstructive pulmonary disease and could not take beta blockers. "The HMO is wasting its time sending me inaccurate data and I'm wasting my time trying to correct the data," says Nahser.
Says Freiburger "Our intention is not to point fingers at physicians. In fact, our physicians have no disagreement with any of the guidelines we've issued. They have concerns that some treatments are not getting done."
But, to echo Nahser, physicians also have concerns about how compliance is measured. That's why Walter Lane, M.D., wants to add what he calls a "third page" to office computer records. Most computer software systems have, as the first screen, the patient's history. Page 2, the second screen, contains insurance company and HMO information. The office visit data, including CPT and ICD-9 codes, are processed based on the two "pages." Lane contends that the diagnosis and procedure codes entered by the staff and processed on Pages 1 and 2 to bill patients could also be used on Page 3 to track guideline compliance.
"While the updated sheet would not be a clinical record, the computer can easily track office protocol compliance," says Lane, president of Tampa Bay Doctors, an independent practice association in Florida. "With very little effort, a receptionist could generate from Page 3 a list of when Pap smears, mammograms, glycated hemoglobins and tetanus shots were last given. A simple modification of computer billing software would greatly enhance compliance without creating additional demands on the physician or his staff."
Lane also contends that guidelines do not usually cover comorbidities. "You don't have a guideline for someone who's diabetic and who also has arthritis and a heart problem. We have three different and often conflicting guidelines, that's all. But they're not comprehensive. They're not even near comprehensive compatibility."
Any information collected, United officials say, should reinforce a physician's actions. For instance, say a doctor did prescribe beta blockers but the patient never bothered getting the prescription filled.
"In that particular instance, the doctor can go back into his records and see that he did prescribe," says Phil Soucheray, a United spokesman. The erroneous information is then corrected in future reports "if doctors are willing to work with us, review their records and let us know if information is out of date." He insists that any encouragement by the plan will be positive. "We're committed to the concept of positive reinforcement rather than punitive action." What form that "reinforcement" will take is still unknown; plan officials "aren't that far along the way."
Anyway, Freiburger insists that reinforcement is not the main issue. Doctors want to use the best methods available to help patients. "The issue is, 'What are the sources of the guidelines?' We are not in the process of handing out guidelines that we have developed. They come from recognized medical associations and are backed up by evidence."
Soucheray says that as yet, United HealthCare hasn't attempted to create a profile of physicians who aren't complying as they should.
But others in the industry say that there seems to be some anecdotal evidence that younger physicians are more willing to follow guidelines.
Gary Brazel, M.D., director of medical affairs for St. Johns Health Systems, a 30,000-member physician-hospital organization in Anderson, Ind., says he's found that physicians 50 or older take a "show-me" stance. For instance, Brazel says that most guidelines on recovery from surgery say that patients can eat light foods, such as Jell-O, within 24 hours after an operation. Physicians who graduated from medical school 25 years ago were taught such patients should have no solids for two days and tend to stick to that treatment.
"I would say you have to provide older physicians with a greater amount of good documentation to persuade them to follow guidelines," says Brazel. "They sometimes have a tough time accepting that the way they were taught 25 years ago may not be the way physicians are taught today."
Financial incentives
One HMO official disputes the contention by Lane and others that there are too many guidelines floating around. Arthur Leibowitz, M.D., chief medical officer for Aetna U.S. Healthcare, says plans and physicians need to look no further than "standards of care that have been accepted by such medical societies as the American Diabetes Association, the American Cancer Society and the American College of Physicians."
Leibowitz can't stress enough that the guidelines he pushes are not written by Aetna U.S. Healthcare. He'll stop a conversation just to slowly reiterate, "Aetna U.S. Healthcare never has nor ever wants to write a guideline. We take the guidelines that others have written that are accepted in medicine." (See "11 Texas health plans read from same guidelines page.")
This year, the 14-million member plan sent out 100,000 report cards to physicians in its network. They're based on claims and administrative data.
"When we go in to look at the requirements for submitting HEDIS data, we actually look at charts in the doctors' offices," says Leibowitz. "What we've been able to do is look at the application of external guidelines."
Feedback from the physicians, obtained by survey, has been mostly positive, he says. "The information systems many doctors have in their offices can't always give them the insight they need. When you ask a doctor, 'Do you realize that your mammography screening rate is lower than those of your peers in the community?' it can't help but improve care. This follows the theory of gravitation toward best practices. We have definitely seen an improvement."
How does Aetna encourage compliance? There is a financial incentive.
"Doctors will comply if somebody over them bases their pay on this," says Leibowitz. Does it work? "On the primary care side, the answer is 'yes.' Our program pays the doctor to provide quality care. He can earn twenty percent above his capitated rate if he follows certain guidelines. This is an actual bonus, not a withhold."
The message is that guidelines can be a win-win situation for everyone — especially plans. A spokesman for one HMO says plans that publicly encourage physicians to follow guidelines are like politicians who rail against criminals — these are can't-lose issues. "You know what kind of coverage the industry has gotten," he says. "This isn't about making money in the short run. These programs are clearly designed to improve the quality of care people get."
---
11 Texas health plans read from same guidelines page
It's one small step for HMO cooperation, and an even smaller step for guidelines adherence. But it's something. In 1996, several managed care competitors in the North Texas market issued guidelines for diabetes that had been compiled by the Texas Diabetes Council, under the auspices of the American Diabetes Association. Pam Mahaney, director of quality improvement for NYLCare Health Plans, one of the companies involved, points out that issuing the guidelines didn't mean the plans could not issue other, more specific guidelines. Also, the TDC's guidelines were not much of a departure from what NYLCare had been using. "They looked so much like our own guidelines," says Mahaney.
Which, actually, is the point. Doctors complain that every health plan they work with sends them guidelines. But if all the guidelines in a market draw heavily from those written by recognized medical societies, why issue separate guidelines? Because that's the nature of free-market competition. (Is there really, after all, much difference in brands of aspirin?)
Perhaps, to underscore just how much cooperation is taking place, Mahaney often refers reporters to someone who is an executive at a competing plan — Ginny Moore, M.D., medical director for Prudential HealthCare of North Texas.
"Even though we are head-to-head competitors, we recognize that on these issues, anything we collaborate on is good," says Moore. "We have a congruent goal."
The health plans are part of the North Central Texas HEDIS Coalition. Besides NYLCare and Prudential, the group includes Aetna U.S. Healthcare of North Texas, AmeriHealth of Texas, Blue Cross and Blue Shield of Texas, Cigna Healthcare of Texas, Harris Methodist Texas Health Plan, Kaiser Permanente's Southwest Division, One Health Plan of Texas, PacifiCare of Texas and United HealthCare of Texas. Together, they serve almost all managed care members in North Texas.
Banding together
As the name suggests, the coalition was founded as a means to ensure that participants filed comparable sets of information with the National Committee for Quality Assurance. "The plans banded together with employers and some providers to ensure that all the plans are reporting in a unified manner," says Joseph Cheek, M.D., a NYLCare vice president and chief medical officer. "Our feeling was that if everybody were to do it individually, they could punch whatever they want into their reports. Now we can believe each other's numbers."
One of the many positive side effects of the coalition is that it gives executives a forum in which they can obtain feedback from physicians throughout the networks. "We asked them, 'How can we help improve the quality of care?' and one of the main complaints from physicians was, 'We keep getting all of these guidelines and they're all different,'" says Moore. (She actually doesn't agree, feeling that the guidelines were fairly similar. But her aim was not to debate the issue. Her aim was to improve adherence.)
How has the guidelines-issuing effort fared? Moore and Cheek answer somewhat differently. Cheek uses this analogy: The coalition is at 40,000 feet; the plans are at 20,000 feet; and the primary care physicians are on the ground or, perhaps more accurately, in the trenches. The guidelines issued by the coalition are so broad that Cheek suspects, but doesn't know for certain at this point, that physicians follow them by default. "They're really loose enough so that people slide into following them."
Not so, says Moore. "These are very specific guidelines. There's no question in my mind that these can be national guidelines." Moore says they have been "Prudentialized" only insofar as the company logo has been affixed. (This, after a review by the plan's guidelines committee — usually a formality.)
Independent contractors
Cheek points out that most of the doctors in the market belong to independent practice associations. "They're independent contractors and unless they have a large number of patients from us, they're unlikely to comply." By "comply," he means a doctor referring to the guidelines and saying "now I'll do step one and now I'll do step two."
Despite his reservations, Cheek says the joint issuance of guidelines is an important first step in a process that may result in national guidelines that all health plans can agree upon.
"I think it's an exciting opportunity," says Cheek. "The coalition has taken the stance that this is a measure of our community's health." On this point, at least, he and Moore are in agreement.
---
Can claims data tell the whole story?
Are physicians ignoring clinical practice guidelines as much as some recent HMO industry studies suggest? Perhaps not. Many of those studies depend on claims data, so findings should be viewed with some wariness.
Claims data can help evaluate quality of care when specific claims codes are available that document specific guideline procedures (for example, mammograms for women over 50 and hepatitis B vaccination rates in children).
However, if data designed for one purpose are used to evaluate something quite different, errors can occur and are often amplified by subsequent assumptions. Claims data do not always measure clinical activity and cannot always be translated into clinical data. The former record the business transactions for medical care and can be used to evaluate trends for a population, but individual patient decisions and treatment are determined not by general information but by specific data relevant to those individuals.
For instance, the National Committee for Quality Assurance's Health Plan Employer Data and Information Set calls for annual dilated eye exams for diabetic patients. Dilating the eye requires a dilating eye drop which is usually provided by the physician's office and documented in the patient's chart. No prescription is given, and there is no procedural code generated. One of the methods for determining whether a patient has had a diabetic eye exam involves using administrative (i.e., claims) records to determine whether a patient was seen by an ophthalmologist or optometrist during the previous year. Many of the procedures are coded using current procedural terminology codes that do not specify whether dilation was done.
Thus a plan, trying to determine physician compliance with the recommendation for annual eye exams for diabetics, may use its claim data and find that 40 percent of its diabetics had a visit to the eye care provider. So the plan must determine who is diabetic to figure out the size of population at risk, and determine which of these patients saw an eye care provider, using CPT codes for office visits and universal provider identification numbers from claims data to see which of these procedures were delivered by an eye care provider.
Although this system may provide an estimate of the people who needed a dilated eye exam, it doesn't tell us whether a decision to conduct the exam was correct, whether an adequate (i.e., dilated) exam was done, and whether a recommendation based on the findings was accurate. The patient may have been seen for a contact lens problem, an eye infection or any number of unrelated conditions, and not had a diabetic retinal evaluation.
With specific coding systems — like an electronic patient record with a structured vocabulary using the College of American Pathology's Systematized Nomenclature for Human and Veterinary Medicine Reference Terminology (SNOMED – RT) codes — these issues could be analyzed by reviewing collected clinical data.
This is where "quality of care" evaluation is heading: using coding systems specifically designed to review the clinical interaction between provider and patient.
The challenge is to continue to develop these systems using clinical experts to construct a common technical language to make sure we all end up on the same page.
When measuring quality, one should use a coding system that is designed to characterize the clinical and not the business aspects of care.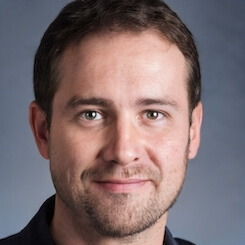 Paul Lendner ist ein praktizierender Experte im Bereich Gesundheit, Medizin und Fitness. Er schreibt bereits seit über 5 Jahren für das Managed Care Mag. Mit seinen Artikeln, die einen einzigartigen Expertenstatus nachweisen, liefert er unseren Lesern nicht nur Mehrwert, sondern auch Hilfestellung bei ihren Problemen.