For many, HIV/AIDS can now be a chronic, not necessarily fatal, disease. But some plans don't provide optimum drug therapy and care by experts.
Anthony J. Kemper has been HIV-positive for 10 years. During that time, he has seen his condition transformed from a virtual death sentence to a manageable disorder. "I had some scary times in the early nineties when medications were not keeping up with my illness," he reports. "Lately, though, I have been trying a triple-combo therapy with a protease inhibitor and lamivudine and one other antiretroviral."
The U.S. Centers for Disease Control reports that as many as 0.3 percent of the U.S. population is infected with human immunodeficiency virus. For every known case (300,000 in 1996), CDC says, there are one or two yet to be identified. According to some data, the estimated lifetime average cost of treating the disease went from $60,000 in 1986 (when life expectancy was short) to $225,000 in 1994. At present, according to a study performed by Milliman & Robertson, HIV care runs between $10,000 and $15,000 a year, and AIDS care runs between $33,000 and $48,000.
The reason for the change in lifetime totals is dramatically improved survivability. After a period of more than a decade in which physicians offered antiretroviral therapy only with the onset of full-blown AIDS (during which time the virus claimed most of its victims), the science has advanced explosively. First, the antiretrovirals AZT, ddI and ddC were prescribed before the onset of symptoms. Then the protease inhibitors came along and were combined with several antiretroviral therapies to create a one-two-three punch that reduced the viral load to undetectable levels in many patients, allowing them to resume a relatively normal life. The key: They must comply with a rigid regimen.
"In the first six years after the approval of AZT in 1987, there was heated scientific debate over whether early treatment caused more harm than good and then whether AZT should be combined with a second reverse transcriptase inhibitor," says F. Kevin Murphy, M.D., an infectious disease specialist in Dallas. "In 1996, two related advances set aside all previous debate: the introduction of protease inhibitors and the combination of three drugs."
Murphy says that the treatment key is "adhering to a strict, demanding medication schedule with no interruptions."
Can managed care, which is designed for the "working well" — in other words, the majority — cope effectively with this complicated and fast-changing clinical area?
"Wise managed care programs are intervening to assure that patients receive an effective three-drug regimen," says Murphy. "Unwise programs use old hackneyed barriers to care that assure interruptions in therapy and less-than-adequate combinations to achieve short-term savings."
Formularies hold key?
As Murphy indicates, different HMOs take different approaches. For instance, PacifiCare obtained positive clinical results by loosening restrictions on formularies. "We give physicians full rein," says Alex Gilderman, Pharm.D., PacifiCare's director of pharmacy services.
"We would never manage these drugs as we would anti-hypertensives or anti-inflammatories. At first we saw a dramatic increase in pharmacy costs, but it leveled off as people began receiving appropriate therapy and needed less medication to treat opportunistic infections and the like. We feel intuitively that keeping people out of the hospital is good, although it's the medical groups that are at risk for hospital costs."
PacifiCare placed all the mainstream HIV/AIDS drugs on the formulary. "We looked at how many of our members were on triple therapy," says Gilderman. "The number was low, so we developed a quality-assessment project around that. Our goal was that no one in the system should be getting less than triple therapy."
The strategy seems to have worked. In 1995-96, 35 percent of PacifiCare's HIV/AIDS members were on monotherapy. By August 1997, that had plummeted to 7 percent. The approach addresses, head-on, one of the main controversies surrounding HIV/AIDS treatment. The National HIV/AIDS Treatment Survey, conducted recently by Louis Harris & Associates in conjunction with Johns Hopkins University and the University of California at San Francisco, contacted 476 physicians prescribing HIV/AIDS medications. The results indicated that 1 in 4 HIV patients were not receiving the latest treatment endorsed by the Department of Health and Human Services, much less medications and protocols that are being tested and pushed on the front lines. Many patients, the study showed, were not being treated until they showed signs of disease progression.
Not wise, says Murphy, the infectious disease specialist. "Long-term savings in the cost of care will result from assuring that the first line combination of drugs is adequate to achieve an undetectable viral load and that the patient's adherence to the medication schedule is adequate to maintain an undetectable viral load," he says. "This is the strategy that prevents AIDS-related complications, decline in immune function, progression to more expensive therapies and hospitalizations."
Also significantly, from the standpoint of managed care, the Louis Harris survey showed that physician experience was crucial. Jacques Chambers agrees. He's the manager of the benefits program at AIDS Project Los Angeles, a social service agency formed at the outset of the epidemic to provide legal and social services to AIDS patients. One problem, he says, is that there is no such thing as a board-certified HIV specialist. In fact, under capitated managed care, he points out, physician groups with a strong HIV practice often do not publicize their expertise, lest they attract too many expensive HIV patients.
"We don't see much overt discrimination against HIV/AIDS members by managed care companies, but we do see situations where a person goes to a new job, gets an enrollment card and is told to choose a physician by break time," he says. "If they have an HIV diagnosis, they don't know where to turn. That's when they call us and we refer the person to a medical group with good HIV care. HMOs should demand that all groups they contract with provide quality HIV care. We can't create these standards. The HMOs must take the initiative."
The Kaiser approach
The approach Kaiser Permanente decided to use was to ensure that physicians who are experienced in HIV/AIDS provide care for infected patients. "If you, as a physician, are in a capitated system or network, you may not want all those patients," says Michael Allerton, Kaiser's HIV operations policy coordinator. "The way we deal with it is that, in the case of HIV/AIDS, we don't capitate."
In an earlier attempt to deal with HIV/AIDS, Kaiser created Sharing the Care, a system of rotating AIDS care among all internists to prevent burnout. Gradually, Kaiser discovered that more than half of its 4,000 HIV-positive patients in Northern California were being seen by just 40 physicians (word got out and patients selected certain doctors). However * significantly * more than one third were their doctor's only HIV patient.
In shifting from a general internal medicine model to one of specialty care, Kaiser required that one physician at each of its medical centers be designated an HIV doctor. At the San Francisco clinic, there were seven, but other areas only had one or two. Alongside these "HIV specialists," Kaiser created multidisciplinary teams consisting of care managers, social workers, health educators and pharmacists. "The current HIV therapy is a complicated regime," Allerton says. "It takes 45 minutes to an hour just to explain how to take the pills correctly."
Kaiser allocates additional funding depending on the number of HIV/ AIDS patients per medical center. "Under the present system, Kaiser looked at the seroprevalence rate in a given region," explains Allerton. "If it was, say, two tenths of one percent, they set aside an allotment equal to that amount from every center in the region and reassigned it, by percentage of HIV/AIDS patients being handled, to the centers treating HIV/AIDS patients."
How the money is spent is up to the individual center. "Some fold it into their regular budget," Allerton says. "Some use it to schedule fewer patients and give physicians more time with each patient."
How's the system working? Forty physicians were seeing half the HIV/AIDS patients in the first quarter of 1996, before the program. By the fourth quarter of 1997, 80 physicians were seeing 75 percent of Kaiser's HIV/AIDS patients.
Starting from scratch
Many HIV/AIDS patients have low incomes and depend on Medicaid for long-term medical care. Several years ago, the AIDS Health Care Foundation in Los Angeles formed Positive Healthcare (it uses PHC for short) and became the largest capitated direct provider of care in California, with four hospital centers and 500 patients and an intent to attract almost 3,000 more.
Correctly seeing Medicaid as a system on the move, PHC set out to create a pilot project setting HIV/AIDS apart from other Medicaid-funded care.
This took some doing. According to Peter D. Reis, PHC's plan administrator, California was not interested in funding a project carving out HIV/AIDS as a specialty disorder. The group had to seek a change in the law to allow disease-specific primary care case-management plans under Medicaid. The law was changed in 1992 and PHC began to dicker with the state about an AIDS-specific payment rate. The application, weighing 80 pounds, took 18 months to complete. It was approved in 1994.
At first, the group was at risk for everything but inpatient and hospice care, dentistry and hemodialysis. The capitation rate was $1,107 per member per month. In 1995, PHC went at risk for hospice care and hemodialysis, too, at a rate of $1,140. After a court case and dust-up with the state over availability of statistics, things seem to be running smoothly now. Agreeing with most people close to this issue that care is best provided by experienced HIV/AIDS specialists, Reis also insists that doctors within the PHC system attend three hours of continuing medical education every Friday.
"So far," Reis adds, "everything we have done has been on the public side * Medicaid. But we are interested in creating facilities on the private side, too. Many HMO populations can't get expert HIV care because of adverse selection of AIDS specialty groups as contracting partners. We want good relations with the managed care industry, but we can't get our calls returned when we talk about creating an HIV/AIDS network. The private side is tough."
His solution? More legislation, this time to mandate risk-adjusted rates for HIV in California. Another possibility being considered is legislation to encourage private insurance entities to contract with systems such as PHC.
Los Angeles has 20 percent of all HIV/AIDS patients in the nation. But what about rural areas with few patients and even fewer qualified specialists to treat them? Christopher J. Conover, Ph.D., assistant research professor at Duke University Center for Health Policy, Law and Management, is involved in creating an integrated delivery system for Medicaid-eligible HIV/AIDS patients in the eastern half of North Carolina. "It's not easy to be on these new therapies," Conover explains. "People need a good support system."
Care in the country
At present, the project is dealing with 1,700 patients who are selected as they pass through one of the area's academic care centers. "We are concentrating on controlling the information," Conover says. "People want everything kept confidential. They are therefore reluctant to go to their local provider, who is probably a small-town practitioner." As with PHC, arriving at a fair capitated rate has been, and continues to be, difficult. "Medicaid wants to offer $600, when the real cost is $1,500 to $2,000 a month," he says. "This militates against a plan specializing in AIDS."
Murphy, the infectious disease specialist, says his Dallas practice in the early 1980s consisted mainly of hospital consultations. But as the HIV/AIDS epidemic developed, he, like others in his situation, experienced heavy demand for his services outside the hospital. "HIV/AIDS grew to 95 percent of my practice," he recalls. "The economic crunch for me came when patients became more and more well and were staying out of the hospital. I realized I was having trouble covering the overhead of my practice."
Murphy traced back the costs and discovered: "All the financial incentives were against treating people as outpatients, despite what the system was supposed to be all about. I could see a patient in the office with the same diagnosis and same degree of difficulty as one in the hospital and be paid less for the office visit. And when I was working in the hospital, I had almost no overhead."
Pharmacy trail
Tracing back the costs, as Murphy did, is one way to monitor the care being given to AIDS patients. The Pharmaceutical Care Network in Sacramento, a pharmacy benefit manager that also sells clinical services and medical information products, works from pharmacy claims data to determine whether physicians are following the proper treatment protocols. "We identify patients who are not on the recommended therapy, write to the physicians and suggest that they follow the guideline and then see if they change the way they do things," says Ron Lyon, vice president of professional services. "We also use claims data to inform physicians about potential compliance problems. Poor compliance can lead to treatment failure and drug resistance."
"Remember," says Harold J. Bursztajn, M.D., co-director of the Program for Psychiatry and the Law at Harvard Medical School, "it's one thing to read something in a medical journal and another to put it into practice. I am very concerned about informed consent in this HIV/AIDS area. The doctor-patient relationship takes time to implement. I think managed care entities should contract with independent educational organizations to provide in-house training focusing on obtaining informed consent and individual clinical decision making."
Janet A. Craig, J.D., now a partner with the Lexington, Ky., law firm of Stites & Harbison, is a former general counsel of the Kentucky Department of Insurance. In her view, the managed care companies are paying for HIV/AIDS drugs and following accepted protocols. "The problem," she says, "is with self-funded employer groups and Medicaid in some areas." In Kentucky, Medicaid does not cover protease inhibitors, she says. "Managed care often won't let patients get involved in studies of experimental drugs. They have to get a waiver." But overall, Craig says, managed care companies are doing a pretty good job of dealing with HIV/AIDS. "It's good business to keep patients healthy."
How to accept risk for HIV/AIDS without running up costs
Milliman & Robertson, the large actuarial and consulting firm, recently published a research report titled, "HIV/AIDS Managed Care." Note the juxtaposition of this notoriously catastrophic and excruciatingly expensive disease with the term "managed."
"We simply didn't know enough about HIV/AIDS before," says Sherrie Dulworth, B.S.N., a health care management consultant with Milliman & Robertson and co-author of the report, referring to the early years of HIV/AIDS infection. "Managed care is designed to concentrate on uncomplicated things. With HIV/AIDS, opportunistic infections popped up and made it a catastrophic illness. Now, HIV/AIDS is a chronic disease process and the concepts of managed care apply very nicely."
One basic principle of managed care, says her co-author Bruce Pyenson, a consulting actuary, is to create a model of costs. "If one percent of your members are HIV/AIDS patients," he explains, "you can set a significantly lower cap rate for your remaining patients if you pull the HIV/AIDS patients out. Another advantage of this is that your primaries will not be killed by a handful of high utilizers."
Here are some things payers should consider in creating a model for dealing with HIV/AIDS:
Compare your current level of HIV/AIDS-related costs to what the costs would be if the disease were being properly managed. M&R found that hospital stays for those having a major HIV-related diagnosis were almost twice as long for loosely managed cases, as opposed to those being managed efficiently (see Benefits of efficient HIV/AIDS health care management).
Decide how risk is to be assigned — by patient or by patient population. In most cases with an HMO, some members won't actually be patients (members receiving care), but with an HIV/ AIDS carveout, all members will be. Primary physicians for these patients need to be HIV/AIDS specialists. Under a per-patient, per-month arrangement, Pyenson says, the network will bear at least some risk for the severity of illness, but not for number of cases. Under straight capitation without a carveout, providers are at risk not only for how sick the patients are or become, but how many of them there are.
For obvious reasons, physicians and other providers prefer per-patient, per-month arrangements. "You need to look at how a carveout would affect your present network," Pyenson advises. Capitation payments vary by age and sex. In the case of HIV/AIDS, you can add severity of illness to that. In addition, you need to account for how the patient contracted the disease. A typical intravenous drug user is going to incur greater costs and have more compliance problems than people who contract the disease in other ways.
Deciding what to include and exclude is crucial. Out-of-area treatments, drugs and clinical trials are sometimes excluded. Primary care, specialists, lab, radiology, emergency care, inpatient surgery, home health care/infusion, skilled nursing, hospice care, dental care and psychological counseling can be included.
The carveout network must be available to patients almost around the clock, at a convenient site, and with sufficient physician coverage to give good care to all patients. This is the perfect situation for managed care demand management and ambulatory care management, Pyenson says.
"When we did this study, one thing that surprised us," concludes Pyenson, "is how well traditional case- and utilization management techniques worked with HIV/AIDS. This is not rocket science."
Benefits of efficient HIV/AIDS health care management
Milliman & Robertson's length-of-stay efficiency index rates hospitals on how quickly they treat and discharge patients without complications for specific procedures, rated according to severity. M&R's LOS efficiency index separates hospitals into three general categories: most efficiently managed, moderately managed and loosely managed.
As part of its study, "HIV/AIDS Managed Care," the company measured how long HIV/AIDS patients stayed in hospitals for specific diagnoses. As with other ailments or diseases, the data indicate that the more efficiently managed the hospital, the shorter the length of stay. This translates into significant savings for HMOs.
Jean Lawrence writes often for Managed Care.
Meetings
| | | |
| --- | --- | --- |
| Customer Analytics & Engagement in Health Insurance | Chicago | December 4–5, 2014 |
| Pharmaceutical and Biotech Clinical Quality Assurance Conference | Alexandria, VA | December 4–5, 2014 |
| 6th Semi-Annual Diagnostic Coverage and Reimbursement Conference | Boston | December 4–5, 2014 |
| 9th Semi-Annual Medical Device Coverage and Reimbursement Conference | San Diego | December 5, 2014 |
| 8th Annual Medical Device Clinical Trials Conference | Chicago | December 8–9, 2014 |
| HealthIMPACT Southeast | Tampa, FL | January 23, 2015 |
Our other journal
P&T Journal for October 2014
FEATURES
The Clinical Trial Model Is Up for Review
Pyrazinamide-Induced Hyperuricemia
Lung Cancer Research Is Taking On New Challenges
Medical Applications for 3D Printing: Current and Projected Uses
PIPELINE PLUS
Steady Progress on Parkinson's Disease
DEPARTMENTS
MEDICATION ERRORS
Telling True Stories Is an ISMP Hallmark
PRESCRIPTION: WASHINGTON
FDA Accepts Its First Biosimilar Application
New Drugs/Drug News/New Medical Devices
Pharmaceutical Approval Update
DRUG FORECAST
Edoxaban: an Investigational Factor Xa Inhibitor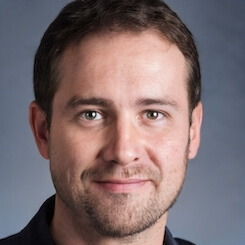 Paul Lendner ist ein praktizierender Experte im Bereich Gesundheit, Medizin und Fitness. Er schreibt bereits seit über 5 Jahren für das Managed Care Mag. Mit seinen Artikeln, die einen einzigartigen Expertenstatus nachweisen, liefert er unseren Lesern nicht nur Mehrwert, sondern auch Hilfestellung bei ihren Problemen.