For physicians in multispecialty groups or in groups with multiple locations, the Stark II regulations offer some guidance on how income should be distributed. Even so, ambiguities exist. For instance, Stark requires that group practice overhead and income be distributed according to methods "previously determined." Those methods must be in place before the doctors in the group earn the income to be distributed or incur the expenses to be charged against the group's physicians. The regulations suggest that the methodology which the group practice intends to utilize should be in place prior to the beginning of the applicable accounting period for the physician income distributions. For many groups, distributions are made on a quarterly basis.
It is unclear whether the Health Care Financing Administration will allow adjustments to the formula after it kicks in, even if such adjustments only apply prospectively. HCFA has assumed that Congress cares about income distributions made on an "ad hoc" basis prior to distribution. Such adjustments would be more likely to reflect referral considerations, according to HCFA's interpretation. I agree with HCFA on this issue. Physicians (and most everyone) will tinker with any formula to reward loyalty unless the system precludes it.
Fortunately, HCFA has clearly stated in the new regulations that this rule ("compensation must be calculated by methods previously determined") does not prohibit physicians from crafting formulae on the basis of referral patterns, including referral patterns for Medicare- and Medicaid-related designated health services, as long as these methods are applied prospectively only. In other words, a group practice may establish a formula for the future based on past performance.
Lab results
So, if a physician's utilization of a laboratory resulted in 25 percent of that laboratory's income, the group may elect to give that physician 25 percent of next year's laboratory revenue. Further, if that physician's utilization the next year resulted in 20 percent of revenue, the group could elect to give that physician 20 percent of the laboratory income the next year. While I would argue that such an approach is ill-advised — because it still focuses on rewarding the incremental use of ancillary services — it is permitted by law.
Keep in mind that distinctions between past and future referral patterns become blurred when the adjustment period is too short, or recurs regularly. In our office laboratory, for instance, the group that elected that 25-percent-based approach must not prospectively adjust that percentage too frequently. Also, when such a formula explicitly focuses on past referral patterns, it is advisable to "lock in" the approach at least annually. There is some evidence to suggest that HCFA would allow quarterly adjustments, but I advise caution.
I also suggest that a group can achieve compensation goals more safely by approaching this issue differently. For instance, the group in our example could figure out just how much of its overall income flows from the laboratory, in dollars and as a percentage of total ancillary group revenue. The group could then determine how revenue from the particular designated health service (a laboratory, in our example) relates to its ancillary group revenue in the aggregate. Better yet, the group could determine how revenue from designated health services relates to the group practice's revenue generally. If, for instance, the aggregate utilization by the internists of a multispecialty group's laboratory comprised 65 percent of total laboratory revenue, and that 65 percent represented 8 percent of total group revenue (all services, including physician services), then a more prudent compensation formula might include payment to the internists — prospectively only — of 8 percent of the total group revenue.
Unified business test
According to the preamble to the new regulations, a group practice should distribute compensation in a manner that reflects its operation as a "unified business." HCFA interprets this to mean that expense payments and income distributions "must reflect centralized decision making, a pooling of expenses and revenues, and a distribution system that is not based on each satellite office operating as if it were a separate enterprise." The good news is that HCFA's comment clearly implies that a group may shift some expenses and income to individual offices. The bad news is that a group may not create a compensation formula that merely tracks expenses and income at the branch office level. Of course, it isn't clear how much branch-level tracking might cause HCFA to rule that a business's bookkeeping is too scattered.
It certainly makes sense, for example, for a medical practice to reward physicians who incur costs prudently, in order to encourage efficient utilization. When a group practice has multiple locations, the group often should tie rewards to careful spending at both the branch level and at "headquarters." This is wise because it encourages prudent clinical activity and spending at all locations. However, until we obtain further clarification from HCFA about how much site allocation is legal, caution is advised.
Similarly, let's say surgeons within a multispecialty group wish to divide their income according to productivity. Internists in the group, however, wish to divide half of their compensation equally. Would this be permitted under the new regulations?
There are many reasons for encouraging different sorts of behavior among different sorts of physicians. Surgeons often have less need for "team incentives" than do internists. Similarly, primary care physicians are often responsible for most of the referrals given to the specialists within a multispecialty group, and it often makes sense for a portion of group compensation to reflect the internists' gatekeeping role. Will HCFA consider this decision (to treat internists and surgeons differently) as "decentralized decision making" or as an insufficient "pooling of expenses and revenues?" Suppose most of the internists are at one branch location, and most of the surgeons at another. Does the above formula then reward "each satellite office … as if it were a separate enterprise?" While logic suggests that the answer to all these questions is no, it must be pointed out that Stark has not always been applied logically.
I hope HCFA does not adopt an overly restrictive interpretation of the "unified business" test; too narrow an approach would defeat two core purposes of the Stark law: encouraging appropriate utilization and offering incentives for teamwork and high quality care.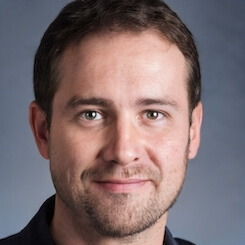 Paul Lendner ist ein praktizierender Experte im Bereich Gesundheit, Medizin und Fitness. Er schreibt bereits seit über 5 Jahren für das Managed Care Mag. Mit seinen Artikeln, die einen einzigartigen Expertenstatus nachweisen, liefert er unseren Lesern nicht nur Mehrwert, sondern auch Hilfestellung bei ihren Problemen.