Though the common perception is "consumer advocate," an ombudsman can help doctors and health plans get to the bottom of members' problems.
MANAGED CARE 

October

 

1998

. ©1998 Stezzi Communications
Though the common perception is "consumer advocate," an ombudsman can help doctors and health plans get to the bottom of members' problems.
Charles Downey
When managed care enrollees have administrative or coverage problems, health plans offer various forms of help, depending on the plan — and the member's persistence.
But there's another option, one that often involves a different level of communication than that which often occurs between patients and their health plans: an independent ombudsman who can navigate the system knowledgeably, quickly and — for free — iron out problems between any plan and a member. The Sacramento, Calif.-based Health Rights Hotline offers the nation's first such service.
Funded with $4 million in grants from three charitable foundations, the advocacy organization serves about 1.5 million people in four California counties. Any member in any plan may call the hot line.
In addition, the service aids physicians and managed care organizations by resolving problems borne out of patients' misunderstandings and, sometimes, lack of awareness of how their plans work.
The Sacramento area was selected because about 67.5 percent of its residents belong to HMOs. After 12 months and about 2,400 cases, the pilot project is beginning its second year. The Kaiser Family Foundation and the California Wellness and Sierra Health foundations fund the service, whose eight counselors field 25 to 40 calls daily — in English, Hmong, Japanese, Russian, Spanish and other languages.
Window on friction
Is there a need for such a service?
Consider this: The Fairfax, Va.-based Lewin Group, a health care research organization, polled Sacramento-area households and found that 27 percent had had a beef with managed care during the previous year. A statewide survey by the University of California found that 42 percent had encountered some difficulty with their plans, including not getting needed care, getting inappropriate care and getting into disputes about coverage. In some cases, problems remained unresolved for more than two months.
The Lewin surveys also provided insights into the mind-set of health care consumers. The study found that 25 percent of people experiencing what they believed to be health plan foul-ups did nothing to attempt to solve them. Half believed it was useless to try, or that the effort was not worth their time. And last, but far from least, both surveys found that health care consumers frequently do not know where to turn for assistance.
"An ombudsman can help a health care system operate more smoothly by providing a window through which one can see the points of friction," says Peter V. Lee, a lawyer and director of consumer protection programs at the Los Angeles-based Center for Health Care Rights, which sponsors the Health Rights Hotline.
Adds Shelley Rouillard, program director at the Health Rights Hotline: "Many problems are the result of members not reading about their coverage, benefits and limitations. On the other hand, those booklets are not easy to read. Even I, who have been around health care fifteen years, find some information indecipherable. Health plans could save themselves tremendous headaches, problems and money if they would communicate in clear, plain English.
"One of the sticking points we often find," Rouillard continues, "is that when someone calls a plan's customer service department with a question, you get one person who says one thing and then another who says something else again. We cope with that by calling a supervisor. Generally speaking, most plans could do more and better training in customer service."
In most cases, the hot line helps complaining consumers understand their policies better, directs them to existing resources and tells them to word and route a request properly. Staffers say many calls are about delays or denials of care and services — either real or perceived.
In one case, an elderly and disabled Medicare-HMO enrollee called the hot line because she thought her physician was not attentive to her needs. The woman said she could not walk and needed a wheelchair, and complained that her doctor would not request a wheelchair for her. She borrowed one from a friend, but it was too big for her slight frame and was hard to maneuver.
When a hot line ombudsman called the plan, he found that the woman had not actually asked for a wheelchair. She only said she was in pain and could not walk easily. So the counselor coached the woman about how to make a more direct request. The woman went back to her physician and asked for a lightweight chair, which the doctor promptly prescribed.
Essentially, an ombudsman can provide a safety valve for members with unresolved problems to find solutions at the lowest possible level.
"A health advocate can reinforce the credibility of what has become a health care system that is increasingly distrusted by consumers," says Lee.
Not only California
Of course, the health care advocacy concept is not unique to the Health Rights Hotline. Smaller-scale efforts in other locales have had positive results — not just for patients, but for health plans, physicians and other providers as well.
"Today, patients are increasingly suspicious of what their provider tells them. Too often, the message seems tainted because many consumers think the provider is working from a pure cost-containment agenda," explains a health advocate for a large New York teaching hospital. The advocate is a graduate of a master's-level ombudsman training program in New York (see "Ombudsman school")
"Many times," the advocate continues, "both the physician and I are saying the same thing. But we advocates have a certain level of credibility in the patient's eyes because we are not perceived as part of the system and thus have no stake in anything other than trying to help."
When a discussion between a patient and a physician becomes counterproductive, the advocate can arrange a meeting with the patient and the expanded health care team — including the primary care physician, specialists, nurse manager, social worker and home care representative. (Yes, they will all gather in the same room, at the same time if that's what it takes to resolve the matter.)
One issue typically mediated in such settings is the discharge policy. "Time was, patients could fully convalesce in the hospital and go home healthy," says the advocate. "But managed care no longer allows for that and sometimes sends patients home with catheters and orders to have follow-up care in outpatient clinics.
"Patients often personalize that and complain to their doctors that if they had a better health plan, if they had more money, if they were more important, they would be allowed to stay," she continues. "So I help just by clarifying the issues and explaining discharge criteria are also reflections of our changing health care system."
Doctors will also call on the advocate for additional help explaining to patients how subacute facilities are used, because many patients think the sole purpose of these facilities is low-cost warehousing. Also, the advocate often knows shortcuts in and through a system and can speed up a lab report or other procedure for a doctor.
"When problems can be quickly solved, the plan spends less time dealing with an issue," says the Health Rights Hotline's Rouillard. "And when an ombudsman can help members better understand how their plan operates by helping them document a case, the plan's physicians spend less time figuring out what really happened and reviewing records in a particular case."
In one such case at the aforementioned New York hospital, an 80-year-old woman was admitted for a broken hip. Her doctors found an underlying heart condition from which the woman later died. The woman's daughter was outraged that her mother had seemingly died of a broken hip, and was sure that the hospital was covering up the actual cause of her mom's death. She talked about taking legal action.
The hospital health advocate arranged a meeting between the daughter and the cardiologist on the case to explain how and why her mother died.
"After an hour, the daughter was hugging the cardiologist," says the advocate. "It became clear the mother received excellent care in the last hours of her life."
Working with health plans
Planning for the Health Rights Hotline, Lee conducted a study for the Henry J. Kaiser Foundation. He examined 14 programs across the country serving Medicaid beneficiaries, as well as the experience of programs specific to long-term care and Medicare. Individual programs Lee studied ranged in size from California's 40,000-member San Mateo Health Plan, which offers an ombudsman program that is operated by the county legal aid society, to Tennessee's Medicaid program, TennCare, where beneficiaries can air gripes to the agency's consumer advocacy program.
The findings revealed some common threads among most health advocacy programs. Most have some degree of autonomy from funding sources, as well as scopes of authority that go beyond health plans' grievance procedures or avenues for redress offered by their customer service departments. Typically, there is some kind of consumer involvement — such as ordinary citizens who sit on the board. Moreover, the ombudsman shares information among medical groups and plans, hospitals, doctors and government agencies to help improve overall delivery of health care.
"Two elements will be the same," says Lee: "The program helps patients, which, in turn, educates members on how a system works. Also, an advocate will be a finger on the pulse of the health care system and a source of information to help improve the delivery of care.
"To be truly effective," he adds, "a health care ombudsman must be totally independent."
An additional benefit to serving the total population of a given region is that an ombudsman can look across populations and plans to compare outcomes.
Staff members from the hot line regularly meet with plans to discuss patients' major problems. The hot line also suggests ways the health plan can better communicate with its members. "If procedures and policies are more clearly communicated to enrollees, problems won't start in the first place," Lee says.
Jill Foucre, vice president for customer service for HealthNet, says the HMO works closely with the hot line's staff. "Any opportunity for our members to open avenues of communication and better understand their benefits is a positive thing."
About 260,000 of HealthNet's 2.2 million members live in the counties served by the hot line, and at times, members have contacted the hot line before calling the HMO. Foucre says the plan tries to learn why from the hot line staff, then addresses those communications and accessibility issues internally. "At the same time," she says, "the ombudsman service is giving some very valuable information to our members on how to more efficiently use the health plan."
Melinda Eppler, communications director for Sierra Health Foundation in Sacramento, says that the ombudsman service can be a valuable extension of the health plan's own customer service department.
"We funded the hot line for the benefit of health care consumers who truly need a vehicle to work through their problems with health care. For a variety of reasons, some individuals are just not able to obtain solutions to their problems without a knowledgeable intermediary," says Eppler. "Health plans can be very convoluted systems."
Wait and see
Advocacy programs are in various stages of creation or legislation in perhaps a dozen states, according to Lee. California is entertaining two bills that would create statewide ombudsman programs, though the trade association representing health plans in California is taking a wait-and-see approach before embracing any such mandates.
"The independent ombudsman concept is a worthy thing to study, but I think we need to see the evaluation at the end of the pilot period before reaching any conclusions," says Maureen O'Haren, executive vice president of the California Association of Health Plans. "There's already a hot line for consumers at the California Department of Corporations [which oversees HMOs in the state]; this raises questions about how the two should work together and who should fund the ombudsman after the trial period."
Charles Downey is a freelance writer who lives in Big Bear City, Calif.
Ombudsman school
If there were a school for the health care ombudsman, it would probably be Sarah Lawrence College in Yonkers, N.Y. It claims to be the only health advocacy graduate program in the nation, teaching graduate students how to help patients navigate an increasingly complex health care environment.
Graduates work in managed care organizations, hospitals, industry, labor unions, community organizations, public interest groups, schools and government agencies.
The director of Sarah Lawrence College's Health Advocacy Program, Marsha Hurst, Ph.D., says that the real client for any health plan is the employer. "If there are too many complaints from employees, the employer will be forced to look for another plan next year. Ombudsman programs also benefit physicians because the doctors have a skilled, trained problem-solver they can turn to for extra help," she says.
In developing more ombudsman services for health care plans, Hurst thinks for-profit HMOs may look for an immediate payoff, whereas not-for-profit plans may be more willing to wait for long-term results.
New York Rep. Sue Kelly attended the Sarah Lawrence program. "The health care industry is learning that placing advocates in various settings sends the right message to patients, as well as to health care professionals," says the legislator. "That message is that quality of care is paramount and should be the controlling factor in health care."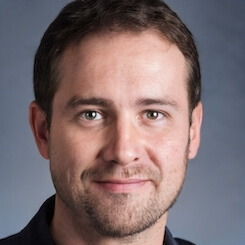 Paul Lendner ist ein praktizierender Experte im Bereich Gesundheit, Medizin und Fitness. Er schreibt bereits seit über 5 Jahren für das Managed Care Mag. Mit seinen Artikeln, die einen einzigartigen Expertenstatus nachweisen, liefert er unseren Lesern nicht nur Mehrwert, sondern auch Hilfestellung bei ihren Problemen.