The government had hoped that PSOs would spur the spread of managed Medicare. So where is everybody?
Yellowstone Community Health Plan saw an opportunity as big as Montana's fabled sky, and seized it. Yellowstone sought and received approval from the Health Care Financing Administration to launch a Medicare provider-sponsored network — one of 13 "demonstration" PSNs that together were a test run of the viability of Medicare provider-sponsored organizations. Yellowstone began signing up Montana's first Medicare managed care enrollees.
Billings-based Yellowstone had its work cut out. Rural physicians, who didn't see the wisdom in entering a risk venture, resisted. Beneficiaries snapped up benefits that had been unavailable to them under fee-for-service Medicare, instantly skewing Yellowstone's medical-loss ratio. Belts were squeezed unexpectedly tighter when HCFA announced that the increase in the adjusted average per capita cost (AAPCC), HCFA's estimate of Medicare fee-for-service medical claim expense, upon which health plans' capitations are based, would be held to 2 percent in 1999.
Still, Yellowstone had cut inpatient days by one fifth, was encouraged by what it had learned about efficient care delivery for the elderly, and was certain it was cutting a path that others would eventually travel. As last month's deadline to re-up with Medicare for 1999 approached, Yellowstone applied for HCFA certification to operate a Medicare PSO.
Two time zones to the east, Ohio Health Alliance, another demonstration PSN, faced similar issues: low AAPCCs, higher-than-expected medical costs, adverse selection. But with 7,100 members, Ohio Health Alliance was slicing its per-member administrative expense more quickly than 1,900-member Yellowstone. Some of its competitors were leaving the Columbus market. And OhioHealth, an integrated delivery system that jointly operated Ohio Health Alliance with Ohio State University Medical Center, was gaining valuable insight into early detection and disease management.
And yet, on Sept. 29, the Ohio Health Alliance board voted to cease operations, effective Dec. 31.
If there's any agreement about PSOs, it is this: You couldn't find a bigger crap shoot if you were in Las Vegas. Sensing this, some physicians and hospitals who had dreamed that a PSO would be their ticket out of managed care hell have held back. By late October, four months after HCFA published regulations governing PSO operations, only four groups had applied to run a Medicare PSO, negating some expert predictions of a stampede.
Medicare minus choice
So much for all the hoopla about PSOs, the government's great hope for the spread of managed Medicare. But queries about the lack of PSO applications were mere gnats to HCFA, which was stung by the bigger news that the whole Medicare+Choice program was going down in flames. By the Oct. 2 deadline for existing Medicare plans to decide to participate in Medicare+Choice, 65 had bolted. Another 52 HMOs pared service territory. As for the "choice" part of Medicare+Choice (in addition to the four PSO hopefuls), only one group has applied to run a preferred-provider organization. And nobody opted for medical savings accounts.
"It really demonstrates how out of touch HCFA is with the realities of managed care," says Peter Boland, president of Boland Healthcare, a Berkeley, Calif., consulting firm. "It's a whole lot more complicated than HCFA understood."
HCFA doesn't see it that way. Kathy Buto, deputy director of HCFA's Center for Health Plans and Providers, says the agency expected no more than 20 to 25 PSO applications by January 2000, and felt that most would not roll in until at least January or February. "I have heard from a lot of associations that people are doing the math to figure out if they meet solvency standards," she says.
Regardless, there's no denying the health plan exodus from Medicare. Many observers think the unraveling began when a formula that would have increased capitation rates in some lower-paying counties by blending local Medicare rates with the higher national average was iced. A provision in the Balanced Budget Act sought to narrow the gap between high- and low-AAPCC areas by bringing payment rates in rural counties up to the AAPCC floor of $367 in 1998. Medicare plans were also guaranteed a 2-percent capitation increase in 1999, and if, after all this, any money was left, it would fund blending. But those dollars were gone.
Stephen Wood, national practice leader for health plan consulting for Towers Perrin, thinks restoring the blending plan would draw applicants. "If HCFA comes out and says, 'We're going to fully implement this in the five-year time frame it's slated to be, and by then everybody in the country will be within these bands of payment rates,' you'll see some markets become far more attractive."
Like many plans, Yellowstone groaned at HCFA's no-blend decision. "That might have been a convenient decision for HCFA and not caused its administrator to lose any sleep, but it had a very negative impact on us," says CEO Mark Burzynski. "We planned on something being there that isn't there."
Even where provider-operated plans have decided to make a run at it in lower-paying counties, there is a sense that HCFA could have been a little more understanding.
"HCFA lost sight of the fact that if you're going to do a PSO, you've got to set up the necessary administrative infrastructure to make it successful. HCFA didn't build in any allowance for that," says Burzynski, noting that administration, HCFA's 5-percent reduction of the AAPCC for HMOs and another bite to fund education eat up about a quarter of the AAPCC. "In essence, before you get out of the blocks, you have to make an improvement in utilization of 25 percent or you're sunk."
Reversal of course?
The scorched-earth look of Medicare+Choice stunned the Clinton administration, which directed HCFA on Oct. 8 to find a way to make Medicare more attractive to managed care organizations.
That is a tall order. The Balanced Budget Act requires that Medicare funding adjustments be budget-neutral. According to Buto, HCFA is mulling options to accelerate movement to the blend.
But that's not a fix, points out Martin Hadelman, president of Advisors for Health Care, a Roswell, Ga. consultancy. "The government has a nasty habit of lowering payment rates based on legislation, not on the cost of business. The government wants to expand managed Medicare through PSOs, but it ratchets down rates artificially to the point where in some places, you can't afford to offer them."
Richard Reiner, president of Orlando-based Florida Hospital Healthcare System, would probably agree. On Oct. 2, Florida Hospital announced it would discontinue its 14,000-member demonstration PSN, Premier Care, Dec. 31. Reiner says the minimal increase in the AAPCC made it impossible to keep up with medical care costs.
"With what you're going to experience in hospitalization, devices, stents, technology and drug costs, you easily look at medical inflation of 6 to 8 percent. And on a 400-and-some dollar [AAPCC], you can see it would be out of whack," says Reiner.
Ohio Health Alliance, the Columbus-area PSN that, too, is folding, was wounded in part by higher-than-anticipated pharmacy utilization. "We considered instituting a higher premium, but that just didn't make up the gap," says Chuck Koch, senior vice president and chief managed care officer.
Pharmacy (or any ancillary benefit that typically attracts members) is a tightrope for plans in low-AAPCC areas. United Health Group, based in Appleton, Wis., will launch a Medicare HMO in 1999 in seven counties — all of which are at the AAPCC floor. (An integrated provider system, United fit HCFA's definition of a PSO, but for regulatory reasons it applied as an HMO.) The low capitation rate prevented United from adding a pharmacy benefit, which Executive Vice President Greg Devine admits will make the HMO "less attractive than if we had loaded it up." Accordingly, United expects no more than a thousand people to join during the first year.
"We don't think we can provide a pharmacy benefit and make it work, given the provider contracts we've been able to get. We're not in a market with a ton of excess hospitals and physicians where we can get competitive bids," he says. "So we're not going to say, 'Zero premiums. Unlimited drugs. Sign here.'"
Been there, done that
Wood, of Towers Perrin, says this is old stuff: "We were here in the late eighties with the same phenomenon — physician-hospital organizations. I would suggest that PSOs aren't all that different.
"The story is the ability of provider-sponsored plans of all stripes to survive under the AAPCC format," he adds. "Well-run PSOs — there are some — will do well. And those that don't pay attention to medical management and fee structures won't."
For any PSO to succeed, much depends on the dynamics of the local market. Wood expects PSOs to be, mostly, a middle-market opportunity.
"In markets where you have two, three, five hospitals fighting for market share, looking to establish a network and a way to bind membership to them — these are the markets where network-based products make the most sense," he says.
That's what St. Joseph Healthcare in Albuquerque, N.M., is banking on. With its network of five hospitals, a nursing home and an assisted living facility — and 350 physicians on board — St. Joseph was first to file a PSO application with HCFA.
"In New Mexico, there has been so much payer consolidation, choice has become limited," says Janice Torrez, acting president of St. Joseph PSO. The move gives St. Joseph more leverage to rein in costs in the market. "Providers get concerned when a large chunk of their business is with one payer."
Torrez expects to attract higher-risk members, and St. Joseph intends to provide physicians with data they'll need to help them hold medical costs down. "It's really difficult to manage a population if you don't know what you have," she says. Investments in sophisticated information systems are being phased in over several years.
Remember, it's a Provider-S-O
Physician buy-in to risk is crucial for any PSO, and St. Joseph appears to have this in place. "Physicians are building the medical management component of the PSO," says Torrez. The doctors are also constructing three disease management programs for illnesses that St. Joseph figures are likely to be prevalent among its members: diabetes, congestive heart failure and chronic obstructive pulmonary disease.
Comfortable with risk and no stranger to low AAPCCs, St. Joseph is optimistic, expecting to break even "a few years down the road." Torrez anticipates 6,000 people will enroll in the first year.
Hadelman, the Georgia consultant, says deep pockets are a must for any PSO. "The organizations that will win are those that have enough money in the bank to throw at the problem until they get it right. That's what Humana, Cigna and Prudential learned. You keep throwing money at it, you'll find a formula to make it work. But you better have a lot of money to do it."
The law says PSOs may open shop with as little capital as $1.5 million, half of which must be cash reserves. But the real cost of getting a PSO through the early lean years, according to knowledgeable estimates, is $3 million and up, depending on plan design and market factors. By some estimates, PSOs — particularly organizations that are fairly new to risk — should be prepared to run a medical-loss ratio of over 100 percent the first year.
"Some astute provider organizations would like to jump into this, but the capitalization costs are just too high," says Boland, in Berkeley. "It takes enormous investment in infrastructure to have the internal controls to truly manage risk. If you undercapitalize or underestimate the risk, you're in for a lot of trouble, and no one is going to bail you out."
Historically, capitalization has been an obstacle for provider-run plans, which are forced to turn inward to raise money — a request that is frequently met with resistance.
The golden rule
That leaves hospitals, many of which are well capitalized. And that opens a sore spot.
"Whoever controls the gold controls the decision making," says Hadelman. "If the hospital puts up a million dollars and the docs put up nothing, they're not equal at that table. Somewhere in the documents it's going to spell out that the one who has the gold is not going to let the one who didn't put up any gold make decisions for him."
That has Hadelman alarmed. "Look how many integrated delivery systems have set up their own HMOs and PHOs and are losing money," he says. "You need top medical and administrative management to run the organization. A person who has run hospitals is not the person who should run an HMO-like entity."
Columbus, Ohio's Mount Carmel Health System, an integrated delivery system anchored by three hospitals, understood this when setting up its own demonstration provider-sponsored network, MediGold. Of the 13 PSNs, MediGold (which, too, could have applied as a PSO but chose to become an HMO in 1999), is among the top three in medical management, according to the American Hospital Association.
"A lot of the demonstration projects tried to develop from within — they took people out of the hospital, put them in a managed care organization and said, 'Now do this,'" says MediGold CEO Mark Richardson. "Mount Carmel brought in the skills and expertise we need to be aggressive in medical management and how we contract. Our senior director of medical management came from PacifiCare, which has experience in Medicare. I came from six years at Cigna."
Across town, Ohio Health Alliance's Koch says his plan was "too successful in enrollment too early." Membership doubled projections, growing faster than the plan could get medical management techniques in place.
"If you have an AAPCC below $400, you need solid medical management in place before implementing," he says. Membership growth "helps the administrative cost per unit. But if you're still at a negative medical cost, it only multiplies the losses."
Adverse selection
It didn't help that Ohio Health Alliance attracted relatively sicker members. Mount Carmel's Richardson notes that the pharmacy benefit available in his competitor's two-tier plan was twice that offered by his. "The people who need that pharmacy benefit are usually a higher-risk population, and they migrated to that plan."
Is he worried that those people will begin migrating his way? "Our networks are mutually exclusive. They have different physicians and hospitals," he says. "Higher-utilizing populations are dedicated to their physicians and hospitals. They have those existing relationships, so I don't think we'll see much of their high-risk population. I see United and Aetna, which have the Ohio Health physicians and hospitals in their networks, picking up most of that high-risk population."
Yellowstone is also struggling with adverse selection. "HMOs are often accused of cherry-picking. Frankly, I don't know how HMOs can cherry-pick," says Burzynski. "When you come to the market with a low-premium or no-premium product, Medicare beneficiaries who use a lot of resources are going to choose your product, especially if they are watching their pennies."
But Burzynski is confident that Yellowstone's investment in state-of-the-art information technology will eventually pay multiple dividends. "Too many organizations considering PSOs are thinking about redesigning their hospital information systems to manage clinical and financial risk. It's a waste of time and money. It simply won't work! I would use tried-and-true technology specifically tailored to managed care and risk management."
Of course, any such investment is liable to shove a PSO's startup costs out of sight. And even with a good information system in place, you need to know not just how to use it — but how to make it sing for you. Few provider groups have the experience that most managed care organizations possess when it comes to such functions as utilization management, claims processing and using data to stimulate quality improvement.
United Health, which has operated an HMO in Wisconsin for 10 years, thought it had a pretty good handle on this. But, says Devine, "We soon determined that Medicare was sufficiently different from our commercial business that we didn't have the skills and experience to automatically apply what we were doing to be successful."
United turned to the Humana subsidiary MedStep to, in effect, be United Health's Medicare back office. To date, most of MedStep's assistance has been to help United Health complete the lengthy Medicare+Choice application. Devine says MedStep will also aid with enrollment, sales and claims.
MedStep is part of a cottage industry that sprouted in anticipation of PSO growth. Whether the industry will survive depends on whether the PSO-application rate picks up. HCFA's Buto thinks it will. Medicare+Choice's complex regulations, released June 26, she contends, take time to digest.
For provider organizations planning to take on Medicare risk, Yellowstone's Burzynski advises: Develop a managed care strategy based on the needs and expectations of beneficiaries and providers. "If you're going to be successful, you have to be, first and foremost, concerned about the people in your market. Is this a good thing for them? And then worry about how it's going to affect you. Otherwise, you're going into this for the wrong reasons."
What's the trick to success in rural areas?
Not long ago, there was optimism that PSOs would help managed Medicare proliferate in rural markets. But that evidence has yet to materialize. "I think we may have seen the high-water mark of Medicare managed care in rural areas — even though that mark was fairly low," says Anthony Wellever, deputy director of the University of Minnesota's Rural Health Research Center.
Low AAPCC rates in rural areas is an oft-cited factor by HMOs that are leaving rural markets next year. But it cuts deeper than that, say Wellever and Michelle Casey, a research fellow at the center.
Casey conducted a study of HMOs serving rural Medicare enrollees. One reason HMOs have been reluctant to enter rural areas, she recalls, is that "they have encountered a lot of resistance from rural providers. Doctors weren't getting new patients from it: They had a Medicare base, so they didn't have a huge incentive to contract with HMOs."
Yellowstone Community Health Plan, a Medicare PSO applicant, has experienced exactly that problem. In response, CEO Mark Burzynski has appealed to physicians' quest for knowledge.
"We hope providers will be intrigued about learning about managed care before it's a predominant form of payment," he says. "Mistakes are costly, so learn when you can have one or ten or fifty HMO enrollees, when it won't bankrupt your practice."
In Wisconsin, United Health, which is launching a Medicare HMO in seven mostly rural counties, is dangling the proverbial carrot: Financial bonuses to physicians who help United meet hospitalization budgets.
"In this market, physicians have not been motivated to move into Medicare risk products. They're not feeling very threatened about a loss of patients," says Greg Devine, executive vice president for business development. "So to get physician buy-in, we decided to provide them only incentive potential, and not put them specifically at risk."
Rural populations tend to be an older, high-risk group, further spooking some HMOs. Casey says HMOs she talked with thought that risk adjustment would make rural markets more attractive. But Wellever says there's another issue that risk adjustment wouldn't address.
"There aren't enough providers in rural areas, and people have difficulty obtaining services," he says. "Once services are delivered without a copayment, there's a greater incentive to use them."
When Yellowstone launched a demonstration Medicare provider-sponsored network last year, pent-up demand turned out to be fleeting.
"Beneficiaries came into the program, and usually by month three they had used a lot of services. By month six, they had most of their problems taken care of, and after that, utilization dropped significantly," says Burzynski. "The key then becomes making sure your members are satisfied and remain enrolled for a long time."
---
Our most popular topics on Managedcaremag.com
---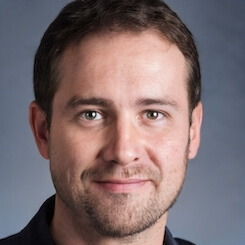 Paul Lendner ist ein praktizierender Experte im Bereich Gesundheit, Medizin und Fitness. Er schreibt bereits seit über 5 Jahren für das Managed Care Mag. Mit seinen Artikeln, die einen einzigartigen Expertenstatus nachweisen, liefert er unseren Lesern nicht nur Mehrwert, sondern auch Hilfestellung bei ihren Problemen.