Medicare+Choice may be the first wave in a movement to base payments on risk adjustment. But even advocates admit the technology's weak.
So much of the fairy tale called "progress" involves Technology leading Demand to a clearing in the woods, where appears the magic maguffin. "This is what you want," Technology says.
But is it? Who recalls pining through the '80s because high-definition television hadn't been invented yet? Was there ever a huge outcry against turning lights on manually?
Then, there are the breakthroughs brought to us by Demand: air bags because we needed safer cars, smoke detectors because we needed safer homes, and antiretroviral therapies because we needed safer futures.
"I'll take these," says Demand.
The Health Care Financing Administration is throwing its resources behind demand, and hoping technology catches up. HCFA plans to use a new risk-adjusted methodology in Medicare+Choice beginning Jan. 1, 2000. In this way, the agency wants to meet the demand for a level playing field in which high-quality plans and providers are not, in essence, penalized for providing exemplary care. (This launch is being readied even as many HMOs are bailing out and the future of managed Medicare becomes more problematic.) Medicare risk adjustment will use inpatient hospital utilization in one year to predict the cost of all services in the following year.
"That's quite a jump," points out David C. Harlow, a health care partner in the Boston law firm of Posternak, Blankstein & Lund. "HCFA plans to gather more and more encounter data so that it will not have to rely on projections." The agency will use what data it can until health care information systems and data-collection efforts advance to the point where they can produce all of the data the agency needs for its risk-adjusting efforts. Meanwhile, the private sector will be watching because today's government program could be tomorrow's popular movement.
Lisa Iezzoni, M.D., a professor of medicine at Harvard Medical School and author of Risk Adjustment for Measuring Health Care Outcomes, says the feasibility of using the system turns on two issues.
"The first is data collection," says Iezzoni. "You can't do risk adjustment without data. Under the Medicare program, HCFA has the authority to tell managed care plans to submit the data. However, this could require costly changes in plans' information systems, and some plans could leave Medicare because of this." There would be no such directive bolstering any risk-adjusted methodology attempted in the private sector. "Non-Medicare participating plans," says Iezzoni, "would have to voluntarily produce the data. You really can't separate the issue of risk adjustment from information-gathering capabilities."
The second issue, according to Iezzoni, involves the difficulty of predicting health care costs, even with hard-to-get clinical data. "We do have methods that do better than the age-and-sex method, but in no way are these other methods perfect," says Iezzoni. "One problem with trying to predict future costs is that they're so random — 25 percent of it may be predictable. The other 75 percent is going to be random or acts of God or however you want to put it. There are a lot of people who are going to have no costs this year but will come down with a serious, resource-draining disease next year. There's often no way to predict that."
The randomness of health care could wind up being a particularly costly hurdle for practices with few capitated patients. "Provider groups are going to be concerned about small numbers," says Iezzoni. "They're going to be concerned that one or two very ill patients are going to break the bank, so to speak. Policies are needed to stop losses."
Despite these hurdles, Iezzoni and many others say an attempt must be made to implement risk adjustment.
"I think it's the single most important and most difficult technological issue facing health care," says Gail R. Wilensky, Ph.D., who chairs the Medicare Payment Advisory Commission, a body that reports to Congress on Medicare expenditure issues. "This is a trail that Medicare will pave and others will follow." (See "How Risk Adjustment Will Work in Medicare")
Off the record
Some of those who will follow may have to be dragged along.
A representative of one major HMO, who spoke on condition that his name be withheld, says that the fact that the federal government is behind the biggest risk-adjusted program ever attempted makes commenting on the methodology a sticky situation. "For us to assess it one way or another could be dicey," the spokesman adds.
Says Donald White, a spokesman for the American Association of Health Plans: "We're trying to understand it as best we can at this point. The question is, 'How will risk adjustment be constructed?'"
Indeed, that's one of the questions contained in a 10-page letter sent by Candace Schaller, the association's vice president for regulatory affairs, to Nancy-Ann DeParle, HCFA's administrator. Can the right data be collected? Will health plans be able to switch to the new system by 2000? Will the data lead plans and HCFA to the same conclusions?
White directs further questions to John Bertko, a principal with the San Francisco-based consultancy Reden & Anders who advises the organization on risk adjustment.
"The question to ask isn't if risk adjustment can work but, rather, where has it been working?" says Bertko.
The answer is that several large employer purchasing consortiums, including the Minneapolis-based Business Health Care Action Group, have used the system.
Other areas where Bertko says risk adjustment exists are:
The Health Insurance Plan for California, a cooperative of 7,500 small-business owners that purchase care for 140,000 employees and dependents from 21 HMOs (see "Risk Adjustment, California Style");
certain very large medical groups, where it is used to set capitation rates among various sites;
several Medicaid programs, where it is used to set payment rates to HMOs in managed Medicaid.
Harlow cites MassHealth, the Medicaid program administered by the Massachusetts Division of Medical Assistance, which establishes 10 different risk-adjusted rates each year for each nursing facility in the state. The adjustment in this instance is based on the number of nursing care minutes each patient receives.
Models in place
Health plans also use risk adjustment, says Harlow. "Some of the managed care organizations that have contracts with nursing facilities will say, 'We're going to contract with you and, depending on the acuity level of the residents, we'll pay you Rate A, B or C.' This represents a movement away from a discounted fee-for-service calculation and a step toward establishment of standard rates for services. Payers using standard rates are indifferent to the costs incurred in providing services. This approach to payment is spreading and contributes to the urge to merge among providers, because economies of scale are the best provider response available to this sort of payer pressure."
Steven Eastaugh, Sc.D., professor of finance and health economics at George Washington University's School of Public Health and Health Services, ranges even further in looking for examples. "Name me a country that used to have diagnosis-related groups and that now has risk adjustment. The answer is Norway. It has one hundred twenty risk categories. Norway's system is based on ambulatory care and inpatient data. True, it's a lot easier to do it in a country with a fairly homogenous population of three million people, but it can be done."
In fact, Eastaugh contends that, in the interest of fairness, it must be done — or at least attempted.
"If you don't adjust for risk, you're probably discriminating against plans that enroll more than their fair share of the chronically ill," says Eastaugh. "I think it's definitely going to happen. There is an unstoppable force for fairness in the system."
Eric Meyers, M.B.A., vice president for marketing at HealthShare Technology, draws from his experience as a legislative assistant for former U.S. Rep. Stephen Solarz of New York in saying that risk adjustment — if the right technology is used — could replace DRGs. "DRGs don't do a good enough job beyond distinguishing between patients who are moderately ill and those who are severely ill," says Meyers. They don't recognize the difference, for instance, between an otherwise healthy 55-year-old man admitted to a hospital for pneumonia and a 55-year-old man, who isn't healthy, admitted for the same reason. "They're both listed as DRG 089 — 'adult pneumonia without complication,'" says Meyers. "But one might also have other problems. If that hospital happens to serve more people with comorbidities, the chances are pretty great that those patients are going to consume more resources. You obviously have to take that into account in compensating doctors for the care they provide."
Bertko agrees that, especially from the provider's viewpoint, fairness is the issue. "Risk adjustment offers a better way to allocate payments to providers who serve sicker people. In some cases, like academic medical centers, it makes a lot of sense because those centers are usually located in urban areas."
Despite the potential benefits, Bertko acknowledges that risk adjustment has not, relatively speaking, made substantial inroads. Of the approximately 100 million people in some form of managed care, only about 2 million are in risk-adjusted systems, he says.
That doesn't matter, says Bradford L. Kirkman-Liff, Dr. P.H., who is professor of health administration and policy at Arizona State University. "As a higher proportion of people go into managed care, the need for a good risk-adjusting methodology becomes more important," he says. "There is a great deal of variation in usage of health care services. Only a small fraction of patients accounts for a large proportion of care. So if people have a choice of plans, any plans that attract a few more sicker patients than other plans will have substantially higher costs."
But he isn't sure that using inpatient hospital data is the best way to proceed. "I think use of durable medical equipment might be a better predictor of cost," says Kirkman-Liff.
It might also matter who's collecting the data. Employers may be faced with confidentiality concerns. "You have to collect detailed information on employees and their family members," says Kirkman-Liff. "You have to ask the kinds of things that, historically, employers have not asked employees and that employees have been reluctant to divulge to employers. This information is much more personal than the year and make of the car you drive."
And even in cases where employers ask, who's to say that employees will be forthright? "Right now the whole topic of employee health screening is becoming a huge issue," says Kirkman-Liff.
Dollars and cents
Any system whose proponents claim will level the playing field is sure to be regarded with mistrust by those who now benefit from an unleveled field, says Harlow, the lawyer. "Nobody who's going to wind up getting less money is going to think this is a good thing. Unless the risk-adjustment methodology is extremely accurate, the managed care companies might think they'll lose out. They might have planned to pay primary care physicians $15 per member per month and now they may be looking at paying $150 per member, per month for sicker members. It's a dollars-and-cents issue."
Dean Farley, Ph.D., vice president of health policy and analysis at Bethesda, Md.-based HSS, which develops and sells health care-related software, says that refining the science of risk adjustment and spreading the system throughout the country has long been touted as a way to bring more coverage to more people.
"For example, suppose HIV patients disproportionately enroll in health plans that offer superior benefits for HIV," says Farley. "Perhaps these plans contract with doctors who do the best job of treating HIV patients. Well, without risk adjustment, premiums for these plans will go up — or benefits will have to be cut back — because the disproportionate number of HIV patients will increase claims payments."
When you control premiums for a variety of insurance options — as Medicare does — you can use risk adjustment to match premiums to expected claims experience, Farley says. Plans with higher-than-average expected claims will get higher premiums. Those with lower-than-average expected claims will get lower premiums. If you capitate primary care physicians, you can use this same type of risk adjustment within a health plan.
"The difficulty with existing risk-adjusted systems is that, because they're based on historical utilization, current methods can at best predict only about ten percent of the actual variation in resource use," says Farley.
While most experts admit that data-collection capabilities aren't up to snuff yet, a vocal faction wants risk adjustment implemented anyway.
Mary Wakefield, Ph.D., the director of the Center for Health Care Policy and Ethics at George Mason University, cites findings by the U.S. Agency for Health Care Policy and Research that indicate 1 in every 3 Americans suffers from a chronic health problem. Such conditions eat up $1 of every $6 spent on health care.
These numbers point to the necessity of risk adjustment, says Wakefield.
"The technology may be rudimentary compared to what it might look like 15 years from now, but frankly, I don't see any other system working," says Wakefield. "Risk adjustment is not going to be perfected before it can be implemented."
Get it started
Wilensky, who is also the John M. Olin Senior Fellow at Project HOPE, an international health foundation, agrees that it's better to start the process. "There is appropriate concern about whether or not the data are available," says Wilensky. "The real question is, 'How do you make sure you don't cause damage in Medicare+Choice while you wait the two or three years to get full encounter data?' I think the answer is to phase in the system. I would guess that by 2003 or 2004, we'll start to see a heavier focus on encounter data." (HCFA intends to mandate more data collection sometime after Oct. 1, 1999, says Bertko, the San Francisco consultant for AAHP.)
Plans will want to see how the methodology fares, though adjusting risk for the elderly is not the same as adjusting it for younger people.
"In some ways, it will be easier in the under-65 population because the extremes are more extreme," says Wilensky. "In the 65-and-older group, there's less difference between heavy and average users."
This is a point not lost on Bertko. "One third of all seniors are admitted to a hospital each year," he says. Only about 6 percent of younger people go.
One prediction Farley feels confident in making is that plans, trade associations and professional groups will lobby Congress to make sure they come out on top in any risk-adjusted scheme.
Such tensions can be considered a sign of development, says Eastaugh. "Risk adjustment is a slow-growing infant. But it's better to try something with imperfect data as a first draft and then improve it over time."
---
How risk adjustment will work in Medicare
For the 82-year-old man who is hospitalized with lung cancer: $20,881. For the 72-year-old "healthy" woman who isn't hospitalized: $5,242.
These are the predicted expenditures, in 1996 dollars, computed under a new methodology devised by the Health Care Financing Administration and slated to be implemented for Medicare+Choice beginning Jan. 1, 2000. The numbers indicate how Medicare managed care payments could be adjusted for risk.
HCFA wanted a system that more accurately determines the appropriate payments for Medicare enrollees based on their health status. Risk adjustment is the major component of the new methodology.
Historically HCFA has reviewed age, gender, Medicaid eligibility and institutional status when determining payment rates for Medicare risk enrollees. HCFA determines each county's payment rate, based on 95 percent of the average per capita spending in the traditional fee-for-service Medicare program. This rate, the adjusted average per capita cost (AAPCC), is published in HCFA's county rate book. Payments to HMOs through1998 were based on it.
In 1997, with the unveiling of Medicare Part C, the program began to move toward a new system to be fully implemented in 2000. In September, HCFA published a Federal Register notice describing the methodology for calculating premium payments to Medicare+Choice organizations. Subject to a floor of $367 per member, per month, future premium rates will be the greater of 2 percent over the prior year's rate or an amount derived from a blended payment rate methodology that would combine the area-specific amounts with national data and would be subject to other adjustments.
In other words, risk adjustment will be based on demographic factors and the health status of individual enrollees. HCFA created a grouping device called PIP-DCG, for Principal Inpatient Diagnostic Cost Group, the "only risk-adjuster model that has been developed to run solely on inpatient data," HCFA says in the Federal Register. (ICD-9-CM codes will be used to classify patients based on inpatient diagnosis.) PIP-DCG is a system whereby allocations for patients will be increased based on demographic factors, as has been the case historically, and the relative severity of the patient's illness — risk. HCFA offers this example:
Two cases
Say that an 82-year-old man is hospitalized twice. The diagnoses are asthma (PIP-DCG 8) and lung cancer (PIP-DCG 18). Taking the highest PIP category, the one for lung cancer, you'll find that the estimated future year expenditure is $12,883. In addition, this patient falls into a demographic group in which the estimated expenditure is $5,617. What if the man had enrolled in Medicare not as a result of retirement but, rather, because of disability? That carries an expenditure of $2,381. (He is not on Medicaid, so there is no expenditure for that.)
The predicted total expenditure for this particular patient is $20,881 — the sum of the three figures.
Then, HCFA asks us to consider the circumstances of a 72-year-old woman who had not been admitted to a hospital. There would be no PIP-DCG expenditure. The demographic expenditure would be $3,118. She is also in the "Aged-With-Medicaid" group and that adds $2,124 to her predicted expenditures. Her total annual predicted expenditure is $5,242.
David C. Harlow, a health care partner in the Boston law firm of Posternak, Blankstein & Lund, says that under the current AAPCC system, if these two patients lived in the same county and were enrolled in two different Medicare plans, the two plans would receive exactly the same annual premium (roughly $5,000, assuming an urban county without a high concentration of teaching hospitals).
Thus, the health plan covering the 82-year-old man would have lost out because it would have received only a quarter of the funds it would expect to spend on his care. Meanwhile, across town, the plan covering the 72-year-old woman would have done relatively well because it would have received a premium payment roughly equal to the expected cost of her care.
Harlow points out that the risk adjustment methodology, at least theoretically, allows for much finer distinctions, based on expected health status.
"In theory, spread across a large enough population, the new methodology could work," says Harlow. "But it remains to be seen whether this methodology will hurt individual Medicare+Choice plans, based on the characteristics of their membership."
Risk adjustment, California style
Risk adjustment has been used successfully to create equity in health care in some regions for some players. One noted example is a California program designed to give small employers, and the HMOs that serve them, the same advantage that larger participants enjoy.
Dennis Gilliam is contract administrator for the California Managed Risk Medical Insurance Board, a semi-independent state agency. The board manages the Health Insurance Plan of California (HIPC), a cooperative in which about 7,500 businesses of 2-50 employees use risk adjustment in purchasing insurance. The three-year-old project, originally funded by a grant from the Robert Wood Johnson Foundation, helps level the actuarial playing field for 21 HMOs.
"The purpose of risk adjustment isn't to cut costs so much as protect plans that get high risk," says Gilliam. "It shifts money from the plans that don't have that much risk to those that are carrying too much. The ones in the middle only come into the risk-adjusted transfer process to the extent that the risk mix of the lowest risk plans is 'equalized' with the mid-range plans." To make determinations as to who's carrying what share of risk, the program relies on ICD-9 codes for inpatient hospital data that are generated by over 140,000 members. The data are also broken down by sex and the number of children per contract.
The risk-adjusted value of HIPC as a whole is 1.0. Where plans fall in relation to that average determines whether the adjustment kicks in. If all plans fall within plus or minus 5 percent, then no adjustment is necessary. If any fall outside that range, then adjustment occurs.
What's the risk?
As more people are covered by some form of managed care, many in the industry are looking at risk adjustment as a way of leveling the playing field. Medicare+Choice will roll out its version in 2000. Industry stakeholders will be watching, for while some say risk adjustment promises to be a more equitable division of premium and cost, no section of the industry wants to pay more than what it considers its fair share. Shifting risk, after all, is risky business. Dean Farley, Ph.D., vice president for health policy and analysis at HSS, a computer software engineering company, points out some of the possible benefits — and dangers — for stakeholders in risk adjustment.
Primary care physicians
Good: Will encourage more equitable risk-sharing arrangements between health plans and primary care physicians. Doctors who treat sicker-than-average patients will benefit.

Not-so-good: Will force revenues down for primary care physicians with relatively low-risk case loads. Doctors who treat healthier-than-average patients may see their capitation incomes drop.
For-profit HMOs
Good: Will make it more attractive to serve high-risk populations, which would not otherwise be financially viable segments of the market.

Not-so-good: May nullify the advantage these types of HMOs have often experienced regarding favorable selection in Medicare, Medicaid and employer-sponsored health benefits.
Not-for-profit HMOS
Good: Will block the adverse selection that these types of HMOs have often experienced in Medicare, Medicaid and employer-sponsored health benefits.

Not-so-good: Will force managed care plans to invest in state-of-the-art information systems.
Patients
Good: Will expand insurance options for most people and may make it possible for some people to obtain insurance who otherwise would be unable to do so at an affordable price.

Not-so-good: Might cause premium increases for some people, although who they'll be will depend entirely upon how the system is implemented.
Employers
Good: Could make it possible for employers to offer employees a wider range of insurance options without running into selection problems.

Not-so-good: Will present difficult confidentiality issues, because employers will be paying premiums that systematically reflect employees' health status and health care consumption.
Hospitals
Good: Will mean larger payments to teaching and urban hospitals — facilities that historically treat sicker patients.

Not-so-good: Will invite greater scrutiny of medical records and coding processes since, to a large extent, the system will depend upon health information associated with hospital services.
Ancillary providers
Good: Will create richer and more varied benefits packages regarding home health, prescription drugs and hospice.

Not-so-good: Will force more investment in health information management systems to collect, encode and manage data regarding patient diagnoses and services.
More like this
Expect Changes In Medicare HMO Inpatient Rates
---
Our most popular topics on Managedcaremag.com
---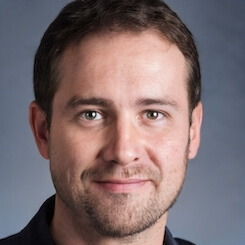 Paul Lendner ist ein praktizierender Experte im Bereich Gesundheit, Medizin und Fitness. Er schreibt bereits seit über 5 Jahren für das Managed Care Mag. Mit seinen Artikeln, die einen einzigartigen Expertenstatus nachweisen, liefert er unseren Lesern nicht nur Mehrwert, sondern auch Hilfestellung bei ihren Problemen.