Washington Insight
The Medicare+Choice program is in bad shape. Just look at its vitals: Forty-three HMOs in 30 states — including such heavy hitters as Foundation Health Plans, Oxford Health Plans and WellCare Management Group — as well as 22 "demonstration plans" have decided to pull out of the Medicare market before Medicare+Choice debuts next month, and another 53 have decided to cut back their services; more than 400,000 Medicare beneficiaries are expected to be dropped by Medicare HMOs; and about 1 percent of the 6 million folks enrolled in Medicare HMOs may be forced to join fee-for-service Medicare in 1999.
Health plans say they're leaving Medicare+Choice for several reasons: Costs are escalating, reimbursement rates are plummeting, regulatory requirements are too burdensome and the administration is inflexible about the rules.
Administration officials argue that in 2000, risk adjustment will kick in with additional payments for health plans that say they're struggling to make ends meet under Medicare+ Choice (see cover story starting on Page 18). Until then, administration officials say, they are bound by the budget neutrality called for under the Balanced Budget Act.
However, while the administration is clearly aware that the program is in trouble, it appears to be more concerned with treating symptoms than finding a cure for what most experts say is a big-time problem. At press time, here's what the administration is doing:
studying ways to make Medicare more attractive to managed care organizations;
expediting applications of health plans asking to enter markets with no managed care options;
informing state officials and insurers of the rights of Medicare beneficiaries dropped from their HMO to obtain Medigap insurance — and warning of possible civil monetary penalties if coverage is not made available; and
sending letters to affected Medicare beneficiaries, informing them that they must make a decision on their care by the end of the year.
But on the big enchilada — reimbursement rates — there won't be any review of the current situation until next month, at the earliest, according to a HCFA spokesperson. At that time, the agency also may consider revising the May 1 deadline for HMOs to file their adjusted community rate proposals — the all-important information about premiums and benefits for Medicare recipients — required by the BBA.
The HCFA spokesperson minimized the extent of the HMO pullout: "We received more than 40 new applications from plans and 25 requests for expansion — so our reaction should not be characterized as 'stemming the tide.'"
'Very unusual'
Most analysts, including Merrill Matthews Jr., vice-president for domestic policy at the National Center for Policy Analysis in Dallas, disagree, asserting that the HMO evacuation is very significant: "Of course it's serious — you won't have a single Medicare managed care plan in the entire state of Utah. There's a problem when your oldest, most established HMOs are pulling out, leaving it open for startups that may, or may not, provide the same level of care."
Speaking at a Capitol Hill meeting recently, the two main players in the Medicare+Choice drama also offered quite different views of what was happening to the program. Robert Berenson, director of HCFA's Center for Health Plans and Providers, said the exodus was very unusual but perhaps more of a blip than a trend. Karen Ignani, president and chief executive officer of the American Association of Health Plans, said HCFA was at a crossroads and needed to make "mid-course corrections" to make sure the Medicare+Choice program could survive.
John Rother, legislative director for the American Association of Retired Persons, thinks the administration is doing all it can. "They're reacting the only way they can, given the terms of the legislation. They're telling plans that they need to live within the confines of the law or the program falls apart," he says.
What's Congress's take? It's not exactly the most pressing issue facing legislators on the Hill these days. Still reeling from the uncertainty of impeachment proceedings and the unexpected departure of House Speaker Newt Gingrich, most lawmakers are biding their time, waiting for the new Congress to convene next month.
However, look for legislation to be introduced by Sen. Christopher Dodd, a Democrat from Connecticut, to try to stop the bleeding by preventing HMOs from leaving the Medicare system for at least six months. Rother maintains that there's likely to be a legislative remedy — one that would include moving back the May 1 date for submission of adjusted community rate data. But it's too soon for most lawmakers to even venture an opinion on such a measure.
Many in Congress — including Rep. Pete Stark, a California Democrat — think that health plans have been overcharging Medicare by at least 3 percent. And HCFA officials are saying, on and off the record, that what they are offering — a 2 percent increase in most cases — is "adequate." The Urban Institute's Marilyn Moon, in opinion pieces, is urging Congress not to "cave in" to plans and provide special treatment: "Congress should resist increasing payments to private plans that operate under Medicare. Instead, we should expect managed care plans to make good on their claim of providing a more efficient way of delivering quality health care."
Meanwhile, the Medicare Payment Advisory Commission will study the issue. The congressional advisory group said it would investigate why so many HMOs are pulling out and the characteristics of those plans.
"The administration made its first mistake by asking health plans to submit proposals even before the rules went into effect under the Balanced Budget Act," says Matthews of the National Center for Policy Analysis. The error was compounded, he asserts, when HCFA refused to let HMOs revise their projections.
The administration and the managed care industry have a common goal, to make Medicare+Choice work, but no common solution — yet. The wonks inside the Beltway generally agree that nothing significant is going to happen here for at least a few months.
But down in Texas, Matthews thinks the solution lies in good old-fashioned collaboration. "The administration should get together with the trade association [the American Association of Health Plans] and ask for its recommendations" on how to determine rates by geographical areas, given the budget-neutrality of the law, he says.
AARP's Rother says that more study is needed to find out why plans are leaving the Medicare+Choice program: "HCFA needs more data. Clearly not all the plans are leaving for the same reasons — some of the plans would have left anyway and others are leaving for market position."
MANAGED CARE 
December
1998
. ©1998 Stezzi Communications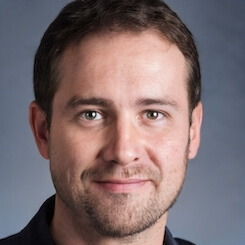 Paul Lendner ist ein praktizierender Experte im Bereich Gesundheit, Medizin und Fitness. Er schreibt bereits seit über 5 Jahren für das Managed Care Mag. Mit seinen Artikeln, die einen einzigartigen Expertenstatus nachweisen, liefert er unseren Lesern nicht nur Mehrwert, sondern auch Hilfestellung bei ihren Problemen.