Does the Stark II law ever permit you to contract for designated health services that may be technically prohibited, but do not trigger improper behavior or create dangerous financial inducements? For example, suppose a hospital wished to offer financial incentives to physicians to keep the doctors in the community. Such incentives are usually not permitted under Stark or anti-kickback laws. That hospital could be in trouble if physicians violated Stark by referring patients for inpatient or outpatient hospital services — or other designated health services — to the hospital or its affiliated entities.
HCFA's approach
At present, there probably is no way around these problems. However, such arrangements may be permitted under a proposed exception contained in the recent regulations for Stark II, if they demonstrate fair market value as defined by the Health Care Financing Administration. Even though this proposed exception concerning fair market value is not yet in effect, it offers insight into HCFA's approach to Stark generally. Essentially, the exception would allow financial arrangements that technically violate Stark, if the payments stay within commercially reasonable parameters.
One condition is that the written materials specify the compensation to be provided under the arrangement. The exception for fair market value says that payments between the physician and the designated-heath-service provider, or the formula upon which payments will be calculated, must be set in advance, be consistent with fair market value, and not be determined in a manner that takes into account the volume or value of referrals or any other business generated between the parties. HCFA intends to interpret the terminology concerning volume or value of referrals to apply to two situations.
Loyalty issues
First, the physician's payment entitlement may not fluctuate in a manner that reflects referrals. Second, payments will violate Stark even if they are stable, whenever they are predicated, expressly or otherwise, on a physician making referrals to a particular provider. Therefore, if a physician will be paid only if the physician is loyal to a particular hospital or other provider — including that physician's own medical group — that arrangement will probably violate the volume-or-value standard that is part of the exception for fair market value. You cannot coerce loyalty without creating risk under the Stark law.
Here are three other examples of forced loyalty that create trouble under the standard for volume or value of referrals:
a requirement that a physician, including an employed physician, refer only within a hospital's own network for ancillary services;
a requirement that a physician refer to a particular home health agency;
a requirement prohibiting noncompete arrangements that arguably discourage referrals to other competitors.
According to HCFA, in these examples the "physician's compensation reflects the volume or value of his referrals in a sense that the physician will receive no future compensation if he fails to refer as required." Here is an interesting question: How will this provision be interpreted when a group practice, network, or hospital fires a physician because of disloyalty on the evidence of excessive outside referrals? Will this be deemed a violation? Perhaps so.
'Other business generated'
The requirement concerning fair market value that says that payments may not fluctuate in a manner that reflects referrals raises an important issue. Other provisions in the new regulations interpret the standard for volume or value as prohibiting income and costs from being divided in a manner that reflects any business generated between the parties. According to HCFA, "If a party's compensation contains payment for other business generated between the parties, [HCFA] would expect the parties to separately determine if this extra payment falls within one of the exceptions." In other words, any payment tied to nondesignated health service activity may have to comply with an appropriate Stark law exception.
So, for example, if a physician sells his medical practice to a hospital or other provider of designated health services, and then enters into an as-needed consulting contract with the purchasers, this would not implicate the volume or value portion of the Stark law. However, if the amount of that compensation were tied to the physician's continued loyalty to the purchaser, the arrangement would violate the Stark law because it violates the condition concerning other business generated between the parties that is part of the volume-or-value standard.
Essentially, this requirement appears to impose a gloss of fair market value over all compensation arrangements. Any such arrangement must be carefully structured and operated to justify the payment for work involved. Also, when we apply this analysis specifically to the proposed exception concerning fair market value, remember that the new exception applies to both the compensation arrangements and to ownership, equity and investment arrangements. The proposed exception for fair market value is the only place within the Stark law where the standard of volume or value applies to noncompensation arrangements.
The requirement concerning volume or value creates another danger as well because it may prohibit physicians from tracking payment for referrals that are not covered under Medicare or Medicaid. While I warn physicians about crafting income-division formulas that track referrals, including non-Medicare/Medicaid referrals, HCFA contends that it will usually allow such tracking when it covers nondesignated-heath-service activities, or such activities for non-Medicare/Medicaid patients.
Contrary position
HCFA takes a contrary position here and its reasoning appears to be that if HCFA is willing to create an exception that relaxes some of the technical requirements present in other exceptions, HCFA then needs to avoid referral inducements that might sneak in through the back door by allegedly covering only non-Medicare/Medicaid services.
Thus, any income division formula that tracks designated health service referrals will violate the proposed regulation.
Neil Caesar is president of The Health Law Center (Neil B. Caesar Law Associates), a national health law consulting practice in Greenville, S.C.
---
Our most popular topics on Managedcaremag.com
---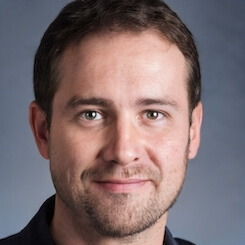 Paul Lendner ist ein praktizierender Experte im Bereich Gesundheit, Medizin und Fitness. Er schreibt bereits seit über 5 Jahren für das Managed Care Mag. Mit seinen Artikeln, die einen einzigartigen Expertenstatus nachweisen, liefert er unseren Lesern nicht nur Mehrwert, sondern auch Hilfestellung bei ihren Problemen.