Now that five states have medical marijuana laws in place, more physicians are being forced to take a hard look at pot as medicine. But whether health plans will follow suit is a hazy issue, depending largely on whether federal authorities soften their stance against palliative uses of marijuana. Washington, Oregon and Alaska voters passed referenda in November allowing marijuana use for alleviation of symptoms of certain conditions. In Arizona, voters decriminalized medicinal uses for any drug on Schedule I of the federal Controlled Substances Act, including marijuana, LSD and methamphetamines — reaffirming a 1996 initiative nullified by the state legislature. Californians passed a medical marijuana ballot proposition in 1996.
The Washington law, which took effect Dec. 3, will be worth watching. Robert Killian, M.D., a Seattle hospice physician who scripted the measure, was careful to avoid traps that have ensnared the California law in a federal morass. Unlike California, Washington does not license users and send them to a cannabis "buyers' club" — constituting drug trafficking, in the eyes of the Drug Enforcement Agency; rather, a doctor's letter is all a patient needs to grow and keep a "60-day supply" of pot. The act applies to patients with "terminal or debilitating" conditions: cancer, HIV, multiple sclerosis, glaucoma, intractable pain and seizure disorders.
Highly cautious
Physicians are looking to medical societies for guidance. Jennifer Lawrence Hanscom, of the Washington State Medical Association, says doctors want to know what they can do when patients ask for a letter of approval. "We sent a letter to the DEA to get its response, so we can let our members know what federal authorities are saying. We want to interpret the new law correctly, and want physicians to know the consequences when it comes to enforcement."
At a Nov. 5 news conference, U.S. Associate Attorney General Ray Fisher noted that the various marijuana initiatives "relate to state law enforcement" and that possession and cultivation of pot are "federal crimes and we intend to stand by that."
That's keeping health plans at arm's length. The Washington law specifies that no insurer is required to pay for marijuana, and none appear to be rushing to do so.
"We are not planning to issue guidelines to help doctors know when to recommend it," says Steve Eaton, a spokesman for Regence Blue Shield in Seattle, adding that Regence won't reimburse for pot either. "We only cover FDA-approved drugs, and this isn't FDA-approved."
Premera Blue Cross, with members in Washington and Alaska, says the two states' new laws have changed nothing. "Marijuana is still a controlled substance, so we have no plans to cover it," says spokeswoman Teresa Moore. "It's not even on our radar screen." Similarly, Seattle-based Group Health Cooperative has not had any policy discussions concerning the new law.
In Oregon, Kaiser Permanente is carefully considering all aspects of that state's measure. "The medical group has been looking at the implications of the marijuana law," says spokesman Jim Gersbach. "The major issue is that state law does not supersede federal law."
You might think that California, with a two-year head start, would provide a model, but legal issues have held back health plans there, too. A random check of PacifiCare, Health Plan of the Redwoods and Kaiser Permanente found neither support for marijuana use nor willingness to fund it. Quite simply, says Kaiser Permanente's Lila Petersen, "It is illegal."
What Kaiser Permanente doctors do for California patients who ask is give them a document stating that the person is under that physician's care for a certain specified condition. "If [patient's name] chooses to use marijuana therapeutically, I will continue to monitor and provide appropriate medical care for his/her medical condition," the form states. Physicians are advised not to sign forms for buyers' clubs or otherwise help patients obtain marijuana.
Reefer fadness?
The new state laws protect physicians from criminal prosecution and disciplinary action. But, says Louis Saeger, M.D., a Bremerton, Wash., anesthesiologist, "I'm not going to put myself in a position of potential liability" if a patient asks for a letter.
Saeger, who is president of the Washington-Alaska Cancer Pain Initiative, thinks medical marijuana's popularity is traceable to inadequate conventional treatment for chronic pain. "Not only cancer pain, but intractable pain in patients with severe back problems, failed surgeries and nerve problems who may need aggressive pain treatment," he says. "Unfortunately, there are still attitudinal barriers among physicians. So you have this public outcry, 'Let's do something about it,' and then you end up with initiatives like the marijuana measure."
Numerous polls have indicated public support for medical marijuana, and as more states place the issue before voters — Massachusetts, Maine, Illinois, Michigan, Ohio and Florida may join Nevada in doing so in 2000 — populist sentiment may drag health plans and medical societies into the issue. That means a possible showdown with the feds — like it or not.
---
Our most popular topics on Managedcaremag.com
---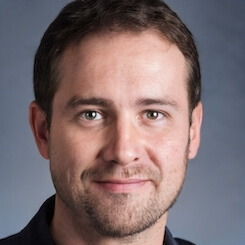 Paul Lendner ist ein praktizierender Experte im Bereich Gesundheit, Medizin und Fitness. Er schreibt bereits seit über 5 Jahren für das Managed Care Mag. Mit seinen Artikeln, die einen einzigartigen Expertenstatus nachweisen, liefert er unseren Lesern nicht nur Mehrwert, sondern auch Hilfestellung bei ihren Problemen.