Georgia Democratic Sen. Nadine Thomas has been trying to push managed care reform issues — such as giving patients the right to sue their HMOs — through the state legislature for years. But business and HMO industry influences have too often killed these bills, says Thomas, a registered nurse. This year was different. As the state legislature ended its 40-day session late last month, it approved a series of bills that give consumers the right to see physicians of choice and appeal denials of care to an independent review board. The package also establishes a consumer insurance advocate position.
What made that possible, says Thomas, is that Georgia now has a governor who is making managed care reform a priority. Newly elected Gov. Roy Barnes, a Democrat who campaigned on the issue, quickly challenged HMOs once he took office.
Barnes set an aggressive timetable for passing his bills, and then went to work to refine them, meeting with lawmakers as well as consumer, business, and managed care industry groups until the bills could be passed by the state legislature.
Cautious in California
Another new Democratic governor, California's Gray Davis, has signaled this year that he may be open to laws regulating HMOs. Like Georgia, California is a state where managed care reform has been stifled, often by gubernatorial vetoes. Davis, however, is moving much more cautiously than Barnes. Davis has said that physicians should regain control of medical decision making and that patients should receive better care, but he has yet to be specific about his position. He has asked two of his cabinet members to study the issue of HMO oversight, and they are preparing recommendations.
The two governors have different styles and agendas, but both are leading their states into new ground on an issue that is being debated across the country. Congress has been hesitant to enact nationwide reform, but California in particular will be a litmus test for the issue going into the presidential election, says Adrienne Hahn, legislative counsel for Consumers Union. "A lot of congressional leaders have been reluctant to act, but if they see California moving in this direction, they may decide they don't want to be caught having done nothing."
Change came lightning-fast in Georgia. While Barnes campaigned on the issue, he did little advance work with industry groups before constructing the bills, says Betsey Weltner, spokeswoman for the Georgia Association of HMOs. Insurers were caught off guard by the force of Barnes' drive.
Things generally move quickly in Georgia politics, says Lindsay Thomas, president of the Georgia Chamber of Commerce, which represents 3,100 businesses across the state. The Georgia legislature meets for just 40 days ("Forty days and forty nights is how we refer to it," Thomas says). Once Barnes introduced the bills, he invited input from all parties.
Often portrayed as a no-holds-barred "country lawyer," Barnes nonetheless is an experienced politician who has spent 22 years in state government. He isn't afraid to criticize the insurance industry, and he knows health care issues inside out, including how much each of his proposals would cost, says Thomas, who participated in negotiations to amend the bills.
"He felt these reforms were needed, but he understood that you couldn't do everything that every side wanted," she says.
Barnes made concessions. For example, in the bill that gives Georgians the right to see physicians outside of an HMO's network, he originally capped additional premiums for that option at 7.5 percent. After talks with business and HMO industry representatives, the cap was increased to 17.5 percent.
"The governor's staff was willing to listen to structural and financial advice on what the parameters of consumer choice should look like," says Martin Wilson, general counsel for the Georgia Association of HMOs and a lawyer with the Troutman, Sanders firm in Atlanta.
Such deals won endorsement for the bills from the HMO association and the state's Chamber of Commerce. While the Georgia Medical Association feels patients may now have to pay too much to get the out-of-network option, it supported the choice bill.
"We are very pleased that the governor is willing to take these initiatives on so strongly," says Kim Grayson, director of health policy at the Medical Association of Georgia.
All sides participating
A feeling of collaboration — working with a new governor through the early honeymoon phase — is also running strong in California. Though Davis has not made his position on managed care reform clear, all sides have been participating in talks with two of the governor's cabinet secretaries.
Davis charged Health and Human Services Secretary Grantland Johnson and Business, Transportation and Housing Secretary Maria Contreras-Sweet to come up with recommendations on how HMO oversight should be done in the state, says Hilary McLean, the governor's deputy press secretary.
The secretaries met with an array of groups looking for ways to reform the HMO industry, including providers, insurers, academics, and consumer advocates, says Anita Gore, Johnson's spokeswoman. Johnson and Contreras-Sweet are going over the information they've gathered and putting ideas together for the governor, she says.
No one knows whether the governor will follow up on the recommendations by introducing a package of his own reform bills, says Walter Zelman, president and CEO of the California Association of Health Plans, which represents 38 plans that enroll about 20 million people. "The governor is keeping his cards very close to his chest, but everyone expects that he will have a considerable amount of influence on the eventual outcome," Zelman says.
California legislators already are working on dozens of managed care reform bills weaving their way through the legislature. "There are bills relating to external review of medical necessity decisions, second opinions, grievance processes, and more," Zelman says. "The challenge to the governor will be to pick and choose which issues to pursue."
This information-gathering stage is important for the governor, who in his more than 20 years in state government — including terms as controller and lieutenant governor — has never had to immerse himself in health care issues, observers say. Davis is most concerned with education reform.
Steve Thompson, vice president of government relations at the California Medical Association, is optimistic that once Davis begins to get into health care in depth, he will be responsive and thoughtful, he says. "Physicians are encouraged by what he has said."
But the Democrat-controlled legislature won't wait for the governor to move, says Jeanne Cain, vice president of government relations for the California Chamber of Commerce. "Until the legislature gets a signal from the governor, they are just going to move everything. The question is, 'What happens when he does present his plan?' I don't have the answer. I'm not sure anybody does."

---
Our most popular topics on Managedcaremag.com
---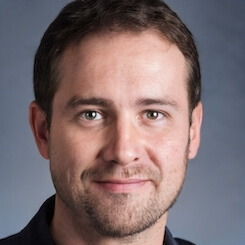 Paul Lendner ist ein praktizierender Experte im Bereich Gesundheit, Medizin und Fitness. Er schreibt bereits seit über 5 Jahren für das Managed Care Mag. Mit seinen Artikeln, die einen einzigartigen Expertenstatus nachweisen, liefert er unseren Lesern nicht nur Mehrwert, sondern auch Hilfestellung bei ihren Problemen.