Minority groups offer a large untapped market right within our national borders. Health plans and physicians need to develop the tools to serve it.
HEALTH CARE TRENDS
Health care providers throughout the United States — from small medical groups to managed care organizations like Kaiser Permanente — all face the same changing demographics and market pressures. For many, the response to the issue of diversity will not only be critical to the health of their communities, but it may very well dictate their success as business entities. Bottom-line-conscious administrators must see diversity planning and training as a business imperative — because competitors surely do.
Since the early 1990s, this is exactly the approach we've adopted at Kaiser Permanente Stockton in Stockton, Calif. Here in San Joaquin County, Latinos comprise 26 percent of the population, so we've tailored our diversity initiatives to meet the needs of this fast-growing group. (By way of comparison, African-Americans make up only 5 percent, and Asian-Americans and all other ethnic groups combined constitute only 14 percent.)
Clearly, if you want your diversity initiatives to reflect the needs of the cultural groups you serve, then you must evaluate the demographics of your service area. In our case, San Joaquin County has the second highest concentration of uninsured residents in the nation, so the need for community health care and other services is great.
Even if the mix of ethnic groups is different in your area, the attitudes and processes used at Kaiser Permanente Stockton (KPS) should help you in fashioning your own local approach.
To make progress in any endeavor, you need to know where you are and where you want to go. So in 1993, our employees and shareholders worked on a vision statement to outline goals in the areas of quality, service, cost, respect, and empowerment.
By early 1995, we were ready to assess our internal environment to measure our employees' feelings about the workplace as well as their understanding of, and sensitivity to, diverse populations.
We surveyed our employees to determine how well KPS was doing. We received a strong message that we needed to make significant improvements in a variety of areas, including respect and fairness towards diverse groups, hiring and promotion, management responsiveness, flexibility and balance, and career growth.
Four years later when we resurveyed our employees, we showed improvement in 20 of the 26 categories. In fact, 6 out of the 7 "most improved" categories related to issues of diversity.
By making diversity a top-line priority in all areas of an organization, you can realize rather pronounced benefits in terms of employee satisfaction. Yet, we've also realized some significant benefits in terms of earnings, membership increases, and recognition.
First, our Stockton facility has thrived financially, as evidenced by our position as one of Kaiser Permanente's strongest performers in Northern California five years running, from 1994 to 1998. In addition, our membership has grown from 54,000 in 1992 to approximately 92,000 in April 1999. During the last four years alone, membership has grown 12 percent annually.
While we admittedly haven't had formal tracking measures in place, we anecdotally attribute much of that growth to the development of community outreach programs and services.
The game plan
Any health care organization that wants to post these kinds of successes needs to make an explicit institutional commitment in four key areas:
Ensure that the entire medical center staff understands that while diversity and community initiatives are clearly the right thing to do from a humanistic perspective, they are also a business imperative;
Change the dynamics of how physicians communicate with patients and how employees relate to one another;
Create programs that make a direct impact on the health status of minority community residents, whether or not they are members;
Develop marketing strategies that build on partnerships with other community nonprofit organizations.
Let's look examine these four areas in a little more detail.
Paying attention to the growing Latino, Asian-American, and African-American consumer markets has been an imperative for leading American businesses throughout the last decade or so. Pacific Bell, Avon, and AT&T, for example, have made considerable financial investments in developing marketing strategies, ad campaigns, products, and services that have great appeal to the nonmajority consumer base. And they do so because attending to these growing markets in a culturally sensitive manner is critical to remaining competitive.
Consider these statistics:
By the year 2010, the U.S. population is expected to grow by 30 million: Latinos will account for 40 percent of this growth; African Americans, 20 percent; Asian Americans, 16 percent; and Caucasians/other, 24 percent.
Latino-owned businesses reported gross receipts of $77 billion in 1992, a 134-percent increase over five years.
It is estimated that Latinos hold approximately $233 billion to $370 billion in consumer purchasing power and their disposable income increases by $6 million every six months.
Latinos represent 9.1 million of California's total population of 30 million, nearly one third.
Considering your organization's commitment to diversity as a business imperative will help your physicians and staff see the link between strategic business goals, such as increasing your fiscal performance and membership, and your community outreach and diversity activities.
How did we get started at KPS? With our vision statement and the results from our formal survey in hand, we instituted a variety of methods for staff education and diversity training with the help of diversity consultants.
We also instituted a full complement of training programs such as open forums for all employees, diversity-awareness and sensitivity-training sessions for employees in each department, and diversity education sessions for physicians. In addition, we host an annual offsite retreat for physician chiefs, managers, administrators, and staff to check our progress and develop objectives for the coming year.
If you want to further reinforce the notion that your diversity initiative is a business need, you may find, as we have, that tying your annual performance evaluations and incentive programs to established diversity-related goals is effective. At KPS, for example, 15 percent of exempt employees' evaluations measure the community-oriented goals they've achieved and another 15 percent measures their activities in support of KPS's diversity initiatives.
Effect on marketplace
If an organization is to develop effective services for diverse populations, physicians and staff must understand that a person's health status is not affected by disease prevention and health promotion only.
Long-held cultural beliefs, socioeconomic status, and family structure can all affect a minority patient's general attitude toward sickness or wellness. According to a recent focus group report conducted by the National Diabetes Education Program, many Latinos believe that illness results from the imbalance of the four "humors" (blood, phlegm, black bile, and yellow bile).
Many Mexican-Americans tend to view disease from a religious perspective: health is seen as a gift from God and illness is viewed as punishment. Many Latinos view diabetes as a fatal illness that results from too many sweets during childhood or as a result of "sustos," which represent emotional traumas. They also often misunderstand the relationship between compliance with treatment regimens and the avoidance of future complications.
Since Western medical training provides physicians with limited exposure to these myriad factors, at KPS we decided that we needed to fill the gaps.
By training physicians in cultural diversity workshops to identify the many cultural influences that affect health care beliefs and behaviors of diverse populations, we believe we can best serve our members and improve the provision of culturally competent care to emerging populations.
At KPS, we're successfully providing the growing ethnic populations in our service area, particularly Latinos, with culturally sensitive programs and services that meet their needs. For example, Latinos are at risk for Type 2 diabetes, with rates 50 to 60 percent higher in Cubans and 110 to 120 percent higher in Mexican-Americans and Puerto Ricans than in the Caucasian population.
Our Latino diabetes program, staffed by bilingual medical professionals, stresses culturally appropriate nutrition, exercise, and mental wellness while acknowledging and respecting the patients' cultural beliefs. Latino members who attend the program regularly send letters of praise to the health education staff, expressing their newfound hope, now that they understand diabetes is not an untreatable condition.
It's also possible to institute a range of other specialized programs and services customized to meet the needs of diverse markets. If you have a sizeable number of Spanish-speaking members, consider establishing a Spanish-language call center for medical advice or appointments. Also, distribute Spanish-language versions of wellness practices and health care regimens for specific conditions. Probably the easiest way to make an impact on minority health is to hire an adequate number of bilingual physicians.
Growth opportunity
No matter how promising a marketplace appears to be, a strategy for capturing the minority market must emerge from an organization's values, not be a goal in itself. Organizations must decide what will be necessary to provide health care services that respect the beliefs of other cultures. Providers must thoroughly investigate their communities — and communicate with minority populations — to determine existing and emerging needs.
You'll also find that it is both cost-effective and efficient to partner with other organizations — civic, business, community, educational, and religious — that share your belief in the importance of serving ethnic populations.
KPS has a long list of partners that work with us in the community to meet the often-unmet health care and quality-of-life needs of ethnic populations.
Becoming an integral player in the community is critical for reaching targeted populations. We believe that we have a social obligation as a corporate citizen to attend to the various social, health, educational, and economic needs of San Joaquin residents, whether they are KPS members or not.
Social mission
As one of our commitments to the community and as part of our social mission and purpose, we work with other community partners in caring for over 120,000 San Joaquin County residents who are uninsured. We play our part by extending many community outreach activities and services beyond the walls of our medical center. For instance, we have a mobile medical clinic that travels weekly to low-income community centers with a staff of physicians, nurses, and health educators who offer physicals and health care counseling.
With the assistance of community organizations and more than 800 volunteer KPS staffers, we annually provide child immunizations, diabetes and blood pressure screenings, mammography, and other vital services to approximately 3,000 to 5,000 uninsured or underinsured people at Neighbors in Health, our annual one-day health fair.
Our commitment to catering to diverse populations — whether through community outreach efforts or staff education and training programs — is central to our business strategies and goals. Still, challenges remain.
Specifically, they include further increasing the satisfaction of our Latino members (which unfortunately is still slightly lower than that of our Anglo members); recruiting and hiring a higher percentage of bicultural and bilingual medical, nursing, and support staff; and working aggressively to develop targeted services for our Asian-American members.
Preparing for the coming century goes far beyond ensuring that our business systems are Y2K compliant. It requires that we convince health care leaders across the nation that diversity and community initiatives are essential factors to an organization's sustained viability and success.
---
Our most popular topics on Managedcaremag.com
---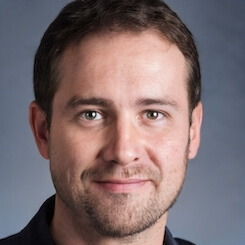 Paul Lendner ist ein praktizierender Experte im Bereich Gesundheit, Medizin und Fitness. Er schreibt bereits seit über 5 Jahren für das Managed Care Mag. Mit seinen Artikeln, die einen einzigartigen Expertenstatus nachweisen, liefert er unseren Lesern nicht nur Mehrwert, sondern auch Hilfestellung bei ihren Problemen.