Take a course in ethics"came just before "abstain from alcohol and drugs" and "surrender your DEA drug permit." I was reading the fine print of "Probationary Terms and Conditions" in the Medical Board of California's quarterly Action Report. Five pages of disciplinary actions followed.
This is hopeful, in a way. It means that the board thinks that medical ethics can be taught. But it is also worrisome. Has professionalism changed so much with managed care that doctors have lost sight of what's right?
Ethics and punishment
The following are some details from a few disciplinary action reports:
Signed off on charts and prescriptions prepared by unlicensed persons without examining the patients involved. Revoked, stayed, five years probation with terms and conditions.
Charged with deviating from the surgery that was planned and failure to obtain a proper informed consent. Revoked, stayed, two years probation with terms and conditions.
Criminal conviction for mail fraud related to his involvement to defraud insurance companies. Revoked, stayed, three years probation with terms and conditions.
I don't know how many of these physicians were required to take an ethics class. I don't know if ethics classes would have helped. Ethics is about knowing the principles of right and wrong and then acting on those principles. Ethics is not just about character. It is about taking the duties of professionalism seriously, and not violating the trust or autonomy that the state has licensed to us.
Making ethics punitive for physicians doesn't concern me. This is a reflection of our times. Many people already think of an institutional ethics committee as a legal tribunal. The congressional understanding of ethics is on display whenever a member's hypocritical story is discovered. For the time being, ethics and law are parallel.
I do have two other concerns. First, ethics classes should help people to learn reasoning ability, so that they know how to act, not just what to do. Ethics does not have to be rote or absolutist, even through the board. After all, "complete a clinical training program" and "take educational courses in specified subjects" are also probationary terms.
Social covenant
The second concern: Ethics classes should help physicians distinguish between someone who is a professional and someone who is not. Is this still possible?
The most important distinguishing characteristic of professionals is their social covenant. Doctors have a higher civic calling than business hears, and a lot higher than the California Board actually finds. This is called an "ethics of aspiration" and means trying to do good. Professionals are morally bound by the nature of their work to try to do good.
Doctors find it increasingly hard to believe this and to act on it. Many are no longer persuaded that there is a difference between medicine and business, or between professionals and others. We all need to be paid and need to work: What's the difference between practicing medicine and being a factory manager?
It's not hard to see why doctors are disillusioned. It used to be that technical knowledge alone distinguished professionals. It is still true in highly specialized fields. But the Internet, television, and everything in between has zapped this guidepost. It is no longer enough for doctors to be information specialists. It is certainly not a promising future role.
Managed care offered the olive branch of population-based medicine to professionals: this is, after all, the moral basis for managed care. But population-based medicine is hard to grasp, it is not part of medical training, and it is difficult to practice. It lacks financial or other tangible rewards. At present, it has no shared values, geography, or belief system — vacancies for any community, even communities of covered lives.
Tell me again
So why do medical leaders still insist that professionalism matters? Managed care has managed to persuade physicians that they are worth only what they produce. Their medical value equals how and how much they refer and where and how much they spend on their patients. Physicians know that their jobs could be lost in a second. They're worried and fed up.
It matters because personal trust between individual doctors and patients continues. Extrinsic, regulatory influences on the relationship have not yet dominated the intrinsic, humanistic ones.
The extrinsic influences are payer requirements, plan rules and restrictions, nonphysician provider competition and liability, state board regulations, professional body sanctions, physician peer reviews, hospital medical staff qualifications, public health obligations, and continuing education requirements.
These are technical, mechanistic effects. They are necessary for a civil society, but not sufficient. They are not why we practice medicine. They are just there — like managed care.
The intrinsic influences are emotional, spiritual, and personal. This is the stuff of ethics consultations and lawsuits: fears about suffering or pain; family miscommunications; physician time, income goals, and incentives; private and personal beliefs about where disease comes from; confidentiality breaches; the hidden advance directive; the caretaker who never says no; and unspoken religious and spiritual values and rituals.
These harder issues are why we practice medicine.
Managing is extrinsic. Caring is intrinsic. For the short term, managing is winning. But caring is catching up. And strangely, it is doing so by respecting and enforcing stricter controls. More and more, the differences between the bad apples and the good ones are becoming known, and there are better and more public ways to throw out the bad ones. And from this emerges a stronger, new, different team.
New approach
What is needed to revive professionalism is shared responsibility and a genuine team approach. This approach is now sometimes seen in rehab units and emergency departments but is generally foreign to medicine.
Doctors who regain professionalism will be members of a great team. They will use their knowledge with individuals, be good teachers, and reclaim access as the most important ethical issue of the new century.
---
Our most popular topics on Managedcaremag.com
---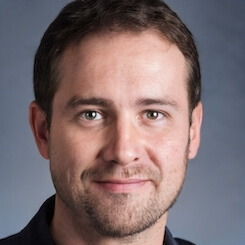 Paul Lendner ist ein praktizierender Experte im Bereich Gesundheit, Medizin und Fitness. Er schreibt bereits seit über 5 Jahren für das Managed Care Mag. Mit seinen Artikeln, die einen einzigartigen Expertenstatus nachweisen, liefert er unseren Lesern nicht nur Mehrwert, sondern auch Hilfestellung bei ihren Problemen.