Aetna U.S. Healthcare has offered a bare-bones product it says is a step toward reducing the number of uninsured Americans. But a consumer group says Aetna's Affordable HealthChoices plans would leave patients with huge bills if they needed serious care.
The three products pay $50 for a physician visit and $500 or more a day for the first three days of hospitalization. Depending on the state, individual premiums range from $46 to $91 a month.
"If you purchase one of these plans, don't get sick," says Families USA President Ron Pollack, who worries that small businesses will abandon more expensive group plans for minimal coverage such as Aetna's.
CEO Richard Huber says Aetna is trying to bring at least some level of coverage to the nation's 43 million uninsured. The U.S. Chamber of Commerce and the National Federation of Independent Business applauded Aetna for its private-sector attempt.
Separately, the Health Insurance Association of America has called on federal and state governments to extend a variation on the Children's Health Insurance Program to people with incomes below poverty. For families within 200 percent of poverty, HIAA urges federal vouchers equaling 75 percent of the average premium of the Federal Employee Health Benefit Program, to be used to buy coverage.
Texas HMOs Told To Get Profitable Or Risk Closure
Texas Gov. George W. Bush has imposed tougher health plan solvency levels, after HMOs in the state posted enormous losses last year.
The bottom line: Health plans have until 2002 to take whatever steps to break even or risk being put out of business by regulators. Under terms of the new law, medical HMOs must have a minimum net worth of $1.5 million. Previously, HMOs had to keep $1.5 million cash in reserve, but nothing in the law required them to set aside money to cover liabilities, including provider payments. The new solvency requirements were requested by the state insurance department after WellChoice HMO collapsed last December.
Meanwhile, the Texas legislature is working to revive the state's independent review process. The Senate unanimously passed a bill that would restore the process, but make it optional for HMOs. At press time, the bill was expected to pass the House.
A federal judge nixed mandatory external review as part of her ruling in an HMO liability case last year. If an appeals court upholds her ruling, the new bill, if passed, would take effect. But if it is nullified, mandatory HMO participation would resume.
CalPERS Accepts Average Rate Hike Of Nearly 10%
In the perhaps biggest sign yet that premiums are poised to soar, the California Public Employees' Retirement System has granted the health plans it contracts with an average 9.7-percent rate hike for next year. It's the highest increase since CalPERS accepted a 12-percent boost in '92. CalPERS is the nation's second-largest health care purchaser.
Kaiser Permanente, CalPERS's biggest contractor, got an 11.7-percent hike. Kaiser and CalPERS engaged in a public showdown last year, when the HMO asked for a 12-percent boost. It finally settled for 10.75 percent.
Kaiser, Oxford See Quarterly Gains; 1st Since 1997
The next time Kaiser Permanente comes to CalPERS with its hat in its hand, it may have to be very persuasive. Kaiser's HMO turned a $56 million first-quarter profit — its first quarter in the black in two years. Kaiser's turnaround — it lost $881 million in 1997 and '98 — is due to premium hikes and fewer referrals to non-Kaiser hospitals.
Also on the comeback trail: Oxford Health Plans, which eked out a $3.2 million after-tax, first-quarter profit — its first since 1997. Oxford CEO Norman Payson, M.D., said Oxford would drop a point-of-service plan in New York and drop some Medicare markets next year to boost its yield.
On the for-profit side, Aetna U.S. Healthcare's after-tax quarterly profit was $116 million, up $24 million, while PacifiCare made $74 million, a $33 million gain. United HealthCare cleared $132 million — news no doubt felt in Louisville, where Humana blamed part of its $16 million loss on its failed merger with United.
Last year was ugly for some not-for-profits, including Harris Methodist Health Plan, which lost $99 million. And after announcing that it bled $54 million, Harvard Pilgrim Health Care showed CEO Allan Greenberg and his CFO the door.
TennCare's Chief Says Fraud Threatens To Sink Program
Tennessee Gov. Don Sundquist wants a $400 million tax increase, much of which would keep TennCare, the state's managed Medicaid program, from "imploding" — as put by its director, Brian Lapps. An actuarial study found that TennCare, which covers nearly a fourth of the state's residents, is $289 million underfunded.
Lapps says TennCare needs to pay backlogged provider claims, and to enact changes that include shutting off enrollment to the chronically ill who have been denied commercial coverage. Tennesseeans can ask a denying carrier for a form declaring them "uninsurable" — in essence, a ticket for TennCare eligibility. Lapps, himself a former TennCare recipient, says many people do this fraudulently, and it's driving TennCare to ruin.
Lapps also wants to increase premiums and deductibles for some enrollees whom he blasted as able "to afford cigarettes … and their alcohol" but who oppose picking up a greater share of their health costs. Lapps took heat for the remark, but his supporters said his point was valid.
Headlines on Deadline…
The U.S. Equal Employment Opportunity Commission says an employer violated the Civil Rights Act when it refused to reimburse a New York woman for infertility treatments…. The U.S. Chamber of Commerce supports legislation requiring HMOs to give members the right to third-party appeals…. California officials denied six HMOs' requests to cut 21 drugs from their formularies…. That's "Doctor" to you: The Oregon Medical Association approved a resolution asking hospitals and insurers to use "proper, professional titles" — not the term "provider."
By the Numbers
224,000,000 dollars spent by Medicare to hospitalize beneficiaries who quit 1 of 6 HMOs within three months of their admissions
20,000,000 dollars Medicare would have paid to those six HMOs (now under federal investigation) if the same patients had remained members
710 physicians — out of 710 — told Western Journal of Medicine researchers they would hesitate to order specified tests under capitation, but not under fee-for-service reimbursement
68 percent of Americans with employer-sponsored benefits are satisfied with their mix of benefits and wages, and don't want a defined-contribution system, says Employee Benefit Research Institute
52 percent answering an American Osteopathic Association study think their physician spends enough time with them
13 percent: Predicted Medicare spending increase if a prescription benefit is enacted, according to a National Academy of Social Insurance study
6.7 percent: Average 1994 price increase at not-for-profit hospitals following mergers (Health Affairs study)
0 percent: Average 1986 price increase at not-for-profit hospitals following mergers
For the first time in 10 years, the drop in behavioral health coverage, as a percentage of total employer-sponsored health benefits, has leveled off. But the amount of money the typical employer spends on behavioral health benefits continues to decline.
For outpatient care, fewer plans are imposing per-visit dollar limits, but more are placing limits on the number of visits permitted per year. This shift does not come as a surprise to benefits consultants, who agree that to comply with the Mental Health Parity Act and yet still maintain some control over utilization, many employers have simply translated dollar caps into visit limits.
SOURCE: NATIONAL ASSOCIATION OF PSYCHIATRIC HEALTH SYSTEMS/ASSOCIATION OF BEHAVIORAL GROUP PRACTICES, WASHINGTON, 1999
Women's health: Not enough strides
Increased national attention to women's health care issues during the 1990s has produced mixed results. According to a Commonwealth Fund study, the percentage of women who receive mammograms and who take calcium supplements to prevent osteoporosis has increased, but there has been no noticeable increase in other types of preventive care. Worse, it says, physicians are missing opportunities to counsel women about healthy behaviors. Through its HEDIS quality measurement program, the National Committee for Quality Assurance will begin to hold health plans responsible for counseling women for menopausal health risks next year.
SOURCE: COMMONWEALTH FUND SURVEY OF WOMEN'S HEALTH, 1999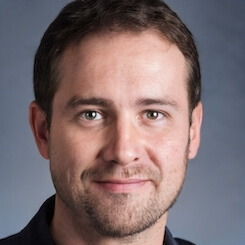 Paul Lendner ist ein praktizierender Experte im Bereich Gesundheit, Medizin und Fitness. Er schreibt bereits seit über 5 Jahren für das Managed Care Mag. Mit seinen Artikeln, die einen einzigartigen Expertenstatus nachweisen, liefert er unseren Lesern nicht nur Mehrwert, sondern auch Hilfestellung bei ihren Problemen.