Recently there has been an upsurge in the number and frequency of inquiries regarding adverse credentialing decisions — i.e., decisions in which a managed care organization denies a physician's application to become a part of a panel, or refuses to renew a physician's contract and kicks him or her off a panel. This trend can be attributed to a number of factors.
These range from something as simple as the passage of time (meaning more doctors are being reviewed) and legislative changes mandating periodic credentialing, to the more complex phenomenon of supply-and-demand forces influencing the size and composition of provider panels.
Adverse credentialing decisions can have negative consequences for both the sender and the recipient. This month, we look at adverse decisions from the perspective of the physician, focusing on ways to avoid them and what to do if it happens to you.
First, how not to
A large, reasonably successful family practice serving an elderly and indigent population was referred to the credentialing committee of a large MCO for quality reasons.
The process started when the medical director made a scheduled site visit and was seated in a cramped windowless office to await the doctor's arrival, almost half an hour later. Following a discussion of the director's observations of certain office practices, a number of charts were pulled on the basis of billing profiles and related criteria. The charts were reviewed for both quality of care and medical necessity.
The medical director (not surprisingly) found significant deficiencies in both the documentation and the quality of care (which may or may not have been related to the documentation problems). Based on the medical director's findings, the credentialing committee recommended termination of the doctor's contract. After getting the word, the physician requested a hearing.
Chart reviews and interviews with the clinical staff made it apparent that the managed care organization had more than ample grounds to terminate the doctor's contract. However, this MCO meant a significant amount of revenue for the practice. In representing the physician, we decided to implement what we now call the "hair-shirt" strategy.
That is, we went to the hearing, acknowledged the deficiencies, and begged for forgiveness. We also went armed with a prepared memorandum of understanding under which the physician agreed to undertake significant remedial action (including using an onsite consultant for a period of time), and to waive all further rights of appeal.
As a result, the physician was given a year to clean up his act.
Credentialing has always been a fact of life for doctors — hospital staff privileges are just one example. But with the advent of managed care, the process and criteria have taken on increasing importance and complexity. However, by following a few simple rules, doctors can navigate these waters with comparative ease — even when the weather gets rough.
Practice good medicine. As hackneyed as this sounds, following this simple rule will address most, if not all, credentialing issues. And, in many instances, it is precisely the kind of behavior an MCO is trying to encourage. Many things fall under the rubric of practicing good medicine, including proper documentation and adherence to standards of care. When you do these things, the potential for an adverse decision is greatly diminished.
The health plan's medical director is your ally. Most doctors exhibit a visceral reaction when the medical director shows up. ("Who is he to tell me how to practice?" is one variant, as is "She can't practice medicine, so she became a medical director!") From an idealistic perspective, medical directors serve an increasingly legitimate role in assuring quality care and keeping costs down.
On the cynical side, they can make or break a practice by decredentialing the practice's physicians. Treat them with the dignity and respect you would afford a referring physician who came to visit you — just don't offer them tickets to a playoff game!
Ask for help. This follows from the previous suggestion. If you sense that you have a problem with your practice that might pose a credentialing issue, call the plan's provider representative and ask for help. Many MCOs have people on staff who can provide guidance and advice — for free. Just be very careful about what you disclose, because there is no confidentiality privilege involved here (as there would be in a doctor-patient or client-attorney relationship). When in doubt, consult a lawyer.
Don't bluster. When faced with a decredentialing action, a physician's first instinct is to sue. Chances are, though, that the MCO has the law on its side. As long as its credentialing policies and procedures are complete and up to date, and are not implemented arbitrarily, the only beneficiaries of blustering are the lawyers.
Conciliation is the better approach. But if you think you were terminated arbitrarily (say, the medical director is your ex-spouse), seek counsel first, then bluster.
Follow through. If you get caught red-handed, make a commitment to clean up your act and then follow through. It is in everyone's interest that the quality of the care you deliver improve, and if the threat of decredentialing is what it takes, so be it.
Serious ramifications
Decredentialing can have very serious legal and business ramifications for a physician beyond loss of income. It requires a report to various agencies, including the National Practitioner Data Bank. It can affect hospital staff privileges, malpractice rates, and even the outcome of professional liability actions.
While the course of action outlined above suggests general guidelines that will serve most providers adequately, anyone faced with decredentialing should proceed carefully.
Also, MCOs must follow specific legal guidelines in promulgating and enforcing credentialing criteria. Failure to follow these guidelines gives rise to remedies for physicians that can alter the outcome of a decredentialing action. These are best explored with counsel.
Having a lawyer on your team will not intimidate an MCO into changing its course. It will, however, ensure that the MCO is not gaming the system, and that you are being treated as fairly as the rules allow.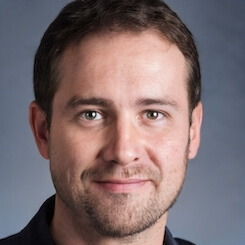 Paul Lendner ist ein praktizierender Experte im Bereich Gesundheit, Medizin und Fitness. Er schreibt bereits seit über 5 Jahren für das Managed Care Mag. Mit seinen Artikeln, die einen einzigartigen Expertenstatus nachweisen, liefert er unseren Lesern nicht nur Mehrwert, sondern auch Hilfestellung bei ihren Problemen.