Lessons have been learned from early PHOs, which lacked direction and had misaligned interests between hospitals and physicians.
At St. Joseph's Health System in Atlanta, physicians and hospital administrators are working together to contract with managed care companies, design protocols for medical care, and get ready to accept capitation. As they do, they're putting stock in a type of arrangement that many provider groups across the country have given up on or, at least, view with trepidation: a physician-hospital organization.
PHOs, usually set up as contracting entities to give physicians and hospitals a united front with insurers and employers, emerged several years ago as managed care spread. An accurate PHO count is difficult to make, says Robert Cunningham, senior vice president for the American Association of Integrated Healthcare Delivery Systems (AAIHDS), because though some PHOs are true provider entities, others are paper-only legal shells or take the forms of independent practice associations or management-services organizations. According to the American Hospital Association, 30 percent of hospitals are involved in some form of PHO with physicians who admit patients to their facilities.
But some experts question PHOs' future. Many have fallen stagnant, have trouble aligning physician and hospital goals, and have little clout with payers, some consultants say.
Others, however, believe that of all the arrangements hospitals and physicians are forging to cope with managed care — including models in which hospitals buy and run physician practices — PHOs make the most sense. Physicians on the medical staff at St. Joseph's Hospital, for example, wanted to remain independent but pursue managed care contracts jointly with the hospital. That made a PHO, in which the physicians and the medical center are equal partners, a good option, says Ken Melby, M.D., a pulmonologist and chairman of the PHO now called Synergy at St. Joseph's.
"Physicians here developed an IPA to build a cohesive force for negotiating with payers," he says. "But very soon after, we realized that to be more effective, we had to have a tighter relationship with St. Joseph's Hospital, so we created a PHO."
Synergy at St. Joseph's has several things going for it that consultants say a PHO must have: clear objectives, broad participation from both the hospital and physicians, and a forward-looking agenda.
PHOs face a number of problems, but they are a common way for physicians and hospitals to work together, says Cunningham at AAIHDS, the national association of PHOs, MSOs, and integrated delivery systems. "PHOs are still viable. We've learned that there is no single guaranteed solution for making them work. But we do know a lot of the key ingredients that help PHOs survive, such as effective care management and cost management."
Several years ago, providers began forming PHOs as a defensive move and to meet the perceived need to offer payers "one-stop shopping," where insurers and employers could contract with one entity for most services. In particular, PHOs were built to deal with the anticipated march toward capitation, which in many areas has failed to materialize in a large way, says Joy Grossman, a senior health researcher at the Center for Studying Health System Change, Washington D.C.
"Health plans, hospitals, and physicians expected that providers would take on a lot more risk, and that's one of the reasons PHOs haven't been as successful as people thought they would be," she says. "Risk sharing hasn't taken off, so there really hasn't been much for these organizations to do."
What are you?
Early PHOs were often put together quickly, and had vague objectives or even lacked business plans.
A top factor that led St. Joseph's Physician Hospital Organization in Phoenix (not related to Synergy at St. Joseph's in Atlanta) to ruin last year was that the PHO lacked direction, says Don Anderson, the hospital's director of managed care and former director of the PHO. The PHO closed last year after losing millions on three capitated contracts.
"No one really knew what the PHO should be," Anderson says. "It was formed as a contracting entity, but there wasn't a strategic plan in place from the beginning to say, this is what we want it to look like at the end. And if you don't know what you want it to look like, you're not going to get there."
To succeed today, a PHO needs a vision, a clear idea of what health care products it wants to offer, and under what model, such as capitation or discounted fees. "They have to decide what they want to go after, and then set up a strategy," says Charles Derus, M.D., vice president of medical affairs at Westmont, Ill.-based Accord Managed Care Services, which administers capitated contracts for nearly a dozen PHOs in the Chicago area.
When physicians and hospital executives begin to talk about forming a PHO — or saving one that's already in place — they have to define their objectives, says Darrell Schryver, principal consultant at the Medical Group Management Association. "The first question should be, why are we going to do this? If this organization has both inpatient services represented by the hospital and ambulatory services represented by the physicians, how is that going to make us a better delivery system?"
Mississippi Health Partners, a Jackson-based PHO owned by three hospitals and 550 physicians, offers a sweeping preferred-provider plan directly to employers in 11 counties, says Sandra Person Burns, the PHO's president. About 80 percent of the organization's contracts are with employers, and the PHO covers roughly 87,000 members.
The six-year-old PHO has evolved over time, but its underlying goal always has been to serve central Mississippi with provider-driven managed care strategies and products, Burns says. "Before now, the market depended on insurance companies and other organizations to set strategies, and the providers have more or less been vendors."
Through the PHO, physicians and hospitals have been able to respond to market changes on their terms, Burns says.
Having clear objectives is one way to run a successful PHO. Other issues on which strong PHOs differ from weak ones include:
Governance and participation
Physicians and hospitals should share equally in the governance of PHOs, with both sides owning equal shares and having equal votes.
At Mississippi Health Partners, for instance, the board is made up of 10 physicians and six hospital representatives. However, each side gets one vote. "We've never had a stalemate," Burns says. "We try to work things out before we vote because we realize there will be a deadlock if we don't reach consensus."
Even more significant, perhaps, is that Mississippi Health Partners has 100-percent attendance at board and committee meetings. "We have hands-on and active involvement from the owners of the company in making business decisions," Burns says.
Participation is key, says Anderson of St. Joseph's in Phoenix, which couldn't get enough of its more than 600 physician members to commit themselves to the organization. "When we closed the PHO five or six years after it was formed, the physicians on the board were the same ones who helped us start it," Anderson says.
St. Joseph's set up its PHO so that the hospital owned one third of the organization and the physicians owned two thirds. After funding the start-up, however, St. Joseph's never required physicians to pay fees for their ownership stakes. That was a mistake, Anderson says. "Physicians began to view the PHO as an insurance company, and never really saw themselves as having any ownership in it."
Leadership
Another problem at the Phoenix PHO was that the organization changed medical directors a couple of times while trying to improve its management of capitation income. "There wasn't a medical director in place long enough to have a positive impact," Anderson says.
A good medical director can make a huge difference, says Accord's Derus, who has seen PHOs turn around financially by appointing a medical director who took control of costs. Good medical directors are leaders who educate physicians on how to use health care resources better — especially important if the PHO is involved in capitation, Derus says.
Executive leadership also is important, says Burns. A long-time managed care executive, she draws on her experience to help the PHO stay ahead of the market curve and to build the appropriate staff. It's significant that the organization hired someone with managed care experience, she says, rather than simply putting a hospital executive or physician in charge.
Revenue generation
To be successful, the PHO must have a strong financial drive, says Accord's Derus. "It has to want to make money."
The danger in the PHO model is that hospitals have been willing to operate them at a deficit to keep them going, he says. "But that's changing."
Mississippi Health Partners was launched with about $1.5 million in loans from its partner hospitals. That allowed it to build a staff and find its own offices, Burns says. But once up and running, the PHO was expected to support itself and repay its loans. To generate revenue, Mississippi Health Partners charges employers a per-member, per-month fee for access to its PPO network and its discounts.
"I am an economist," Burns says, "so I have to think about how you afford yourself. If a PHO is designed to have revenue, pay back loans and become self-sufficient, then it is likely to succeed. If there is no revenue strategy, it is unlikely to succeed."
Contract negotiation
Many PHOs lack the power to negotiate good deals, says Jeffrey R. Hoffman, principal at Hamilton-HMC, a San Bruno, Calif.-based consultancy. Most PHOs are set up as messengers, he says. The hospital and physicians tell PHO staff what rates they will accept, then the PHO talks to payers. If the payer won't meet those prices, the PHO has to go back to the physicians and hospital. "That's a very limited model," Hoffman says. "It doesn't allow the PHO to speak with one voice."
Many PHOs don't even sign contracts after negotiating them. Instead, the hospitals and the physicians sign them individually, Hoffman says.
That's not the case at Mississippi Health Partners, which signs and administers all of its contracts. Claims from physicians and hospitals go through the PHO, which reprices them and sends them on to payers. The PHO also makes specific contract demands of employers who want to use its PPO network, Burns says. The organization, for example, requires exclusivity. "We have competition from another hospital system, and if our customers offer our plan and receive our discounts, we require that they do not offer the other system," Burns says.
Better contracts might have saved St. Joseph's PHO in Phoenix. Early on, the PHO signed three capitated contracts that eventually figured in its collapse. The contract negotiators, Anderson says, were from the hospital, and were inexperienced in physician contracts. They simply didn't strike fair deals, he says. The amount from one capitation contract, for example, was designed to decrease every year for five years. "That obviously was not a good idea," Anderson says. After it closed, the PHO paid the hospital and physicians 11.5 cents on the dollar for about $6.5 million in outstanding claims.
Synergy at St. Joseph's in Atlanta is hoping to avoid that kind of outcome. The two-year-old PHO is moving slowly toward capitation, just now negotiating its first risk contracts, says Andrew Wilson, president and executive director.
"Our organization is a true joint venture, and the physicians are individual shareholders," Wilson says. "So we are very careful about making sure our numbers are accurate before we come out of the chute with contracts. This isn't a situation where the hospital just picks up the tab. We are laying the groundwork carefully, and we anticipate success."
Wilson knows that a lot of PHOs have fallen short of founders' expectations. And he admits that it's difficult to align the financial incentives of hospital and physicians. Still, he's hoping for the best.
"First, there has to be a common understanding of what the partners are doing, what the goal of the organization is," he says. "Then it all comes down to trust — being able to trust that the organization is going to move together, and that one group is not looking to better itself at the other's expense. There has to be a common vision that both physicians and the hospital are going to succeed."
Questions that physicians should ask
As a physician, you may be involved in a PHO, or someone may ask you to join one. If you've been thinking about whether the arrangement is worthwhile, consider these points:
Does the PHO's business plan make sense?
A PHO needs a business plan that clearly identifies where it is going, how it is going to get there, and how much the journey is going to cost, says Darrell Schryver, principal consultant with the Medical Group Management Association. As a member or prospective member of the PHO, you should be able to review the plan and decide for yourself whether the organization's objectives make sense.
Is the PHO well capitalized?
A PHO should have ample capital and investment to permit it to market itself and to put the necessary systems and protocols in place to handle managed care contracting, says Robert A. Wade, a lawyer in the firm of Wade, Goldstein, Landau, & Abruzzo in Berwyn, Pa.
Are the PHO's contracts better than contracts you have signed on your own?
Physicians should look at their most common diagnoses, then compare compensation for those diagnoses under the PHO contracts to rates in contracts they have signed on their own, says Jeffrey R. Hoffman, principal at Hamilton-HMC, a health care consulting firm in San Bruno, Calif. If, under the PHO, you aren't earning more for the diagnoses you treat most often, it may not be worth it to be involved, he says.
Is the PHO aggressive about seeking different payment methodologies?
Consider your market and determine whether the PHO is looking ahead, Hoffman says. If capitation has not yet hit your market, is the PHO getting ready for it? Is it seeking capitated contracts? Capitation may not be the last word in contracting, but it's becoming increasingly important.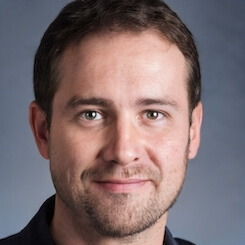 Paul Lendner ist ein praktizierender Experte im Bereich Gesundheit, Medizin und Fitness. Er schreibt bereits seit über 5 Jahren für das Managed Care Mag. Mit seinen Artikeln, die einen einzigartigen Expertenstatus nachweisen, liefert er unseren Lesern nicht nur Mehrwert, sondern auch Hilfestellung bei ihren Problemen.