Practice-based research has a long and honorable history. Well before there was an NIH or an IRB, there were practicing community physicians making observations. For example, in our own practice, more patients than ever are overweight or obese. Neither diet pills nor conventional weight loss programs seem to help for long. Rebound weight gain is common. These types of observations often lead to a hypothesis. In our practice, we hypothesized that people who learn new skills and measure the results will modify their lifestyle habits successfully.
Not typical
But such a hypothesis — practice-based to be sure, not pharmaceutical and not device-based, and dependent on looking outside of medicine for funding — is not typical. Hypotheses that are engendered by pharmaceutical companies, tested by practicing physicians through postmarketing research, are more typical. Such research recently has been the subject of some serious questions about quality and conflict of interest.
Most community-based research trials are postmarketing research. This research is supposed to be systematic in evaluating newly approved drugs, usually through office-based medical practices. The research is expensive, as is drug development generally. Usually conducted as a seeding study, the primary purpose is to market medications and to familiarize physicians with them, so that physicians will remember and prescribe them, whether on formulary or off.
Why have questions been raised about postmarketing research? Income from research on duplicative drugs can pay investigators well. Because most physicians either intentionally or unwittingly aid in the process of distributing the approved drug, and receive remuneration for their research, some say there is a conflict of interest.
Almost all such studies are conducted on "me-too," or duplicative, drugs. Duplicative drugs are patented, nearly identical medications manufactured by competing companies. Their sales made up as much as 75 percent of revenues of large drug companies several years ago.
What do practicing physicians do in typical practice-based, postmarketing research? They act as investigators. Though sometimes lacking the scientific training to examine closely and inquire systematically, they are investigators in that they add to data collection.
How prevalent is participation? In the only study of this question to date, 36 percent of 394 physician respondents had been asked by a drug company to enroll patients in a postmarketing clinical trial of an FDA-approved new drug; 27 percent had done so. (British Medical Journal 1995; 310:1660-1663.)
Community-based trials have raised key ethical issues: dual loyalty, whether postmarketing trials count as research, accountability, truth telling, informed consent, and patient advocacy. But what has not been examined is a different, more old-fashioned type of community-based research: nonpharmaceutically based, practice-funded research.
Our approach: Most overweight people know what they should do, but not how to do it. Weight management should be behavioral assessment, followed by practice of practical skills.
Our subjects: Overweight and obese people who wanted to drop their cholesterol, body fat, weight, or blood pressure, or reduce their dependence on medication.
Our methods: Identify why individuals eat the way they do. Assign quantitative tasks and evaluate the results. Give six small, community-based, hands-on classes in cooking, shopping, eating out, fitness, and mind-body control. Eat in a restaurant to learn how to read between the lines on a menu. Cook in a teaching kitchen to learn how to use a chef's knife. Navigate a supermarket to shop seasonally for new vegetables. Visit a restful, restorative place mentally, every day. Go somewhere specific to fill your exercise prescription, and don't throw away the "bottle" if you miss a dose. Focus on fitting into a dress or pair of pants. Don't weigh.
Our results: Of the 23 people who started, 20 (15 women and five men) completed six hands-on, three-hour classes. Average weight dropped: 12.2 pounds. Body mass index fell 1.8 kilograms per meter squared to 31.8 kilograms per meter squared. Body fat fell 4 percent. Waist 2.2 inches. Hips 1.9 inches. Blood pressure dropped from 133/80 to 127/76.
Patients actually cooked more — 8.9 minutes per day more — than when they started. They exercised 48.9 minutes daily, 4.6 days per week. They ate 3.4 whole fresh vegetables daily — up from 1.6. Nearly all of these values are statistically significant.
Success stories
Ms. M. walked the Avon Breast Cancer Walk: 61 miles in 3 days. Mr. J. ran a triathlon, beating his nutritionist brother. One woman can now wear a bra — she could not, 39 pounds before. Mr. M. went from snacking on peanut butter and jelly sandwiches, pretzels, chips, and cookies to snacking on popcorn and frozen fruit bars, and yogurt with fruit. Mrs. D. went from 42 percent body fat to 26 percent and actually gained two pounds of muscle. Mr. F. learned to cook starting from scratch — and dropped four inches. Ms. B. lost seven and a half inches in waist and hips, and most of her sweet tooth.
Our conclusions: A hands-on lifestyle modification program in a medical practice appears to work in the short term in our motivated middle and upper middle class patients. Time will tell if we have helped people change their habits permanently.
Food-driven care
Our practice is special: We focus on lifestyle management, are known for personalized care, and attract motivated patients. We have no naiveté about the likelihood (close to nil) of managed care organizations paying for this intervention. We do not spend great resources packaging and marketing our services, as if they might become FDA approved. After all, the FDA cannot approve a roasted organic butternut squash with cinnamon and allspice — at least not until a cholesterol-reducing gene is spliced into its flesh. We try to serve just one master — the patient. And patients seem satisfied.
---
Our most popular topics on Managedcaremag.com
---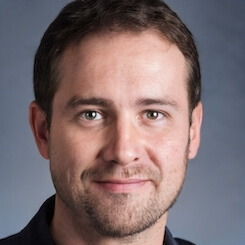 Paul Lendner ist ein praktizierender Experte im Bereich Gesundheit, Medizin und Fitness. Er schreibt bereits seit über 5 Jahren für das Managed Care Mag. Mit seinen Artikeln, die einen einzigartigen Expertenstatus nachweisen, liefert er unseren Lesern nicht nur Mehrwert, sondern auch Hilfestellung bei ihren Problemen.