MANAGED CARE 

September

 

1999

. ©1999 MediMedia USA
California will soon enact its first batch of health care laws in over a decade. In part, that's because Gray Davis is the first Democratic governor in 16 years, and his party enjoys solid majorities in the legislature. Former Gov. Pete Wilson vetoed dozens of such bills, and now Democrats are eager to make up make up for lost time. "California is behind the eight ball in reform, because we've frozen reforms for so long," says state Sen. Jackie Speier.
After taking office in January, Davis began soliciting input on reform from stakeholders. In the meantime, legislators who had been chafing about Wilson's veto-it-all manner saw an opportunity, passing almost anything and everything that smelled like reform. At press time, three weeks before the close of the legislative session, almost 70 such bills were circulating. The reform goals Davis laid out in late August — external review, a new consumer advocate with enforcement power, and HMO liability when denial or delay of care causes serious harm — would whittle that stack to fewer than 10.
Democrats took the initiative, but legislative support for reform is bipartisan; there's political upside to doing something in the face of widely publicized horror stories. Even Walter Zelman, president and chief executive officer of the California Association of Health Plans (CAHP), concedes real concerns about managed care, and wants to be part of the solution.
Also driving reform is that regulation and oversight haven't kept pace in a state where managed care arguably has evolved faster than elsewhere. One consequence: an alarming number of physician groups are in financial distress. The package that ultimately goes to Davis may include major regulatory overhaul.
Popular, but with whom?
Most interest groups in California agree on the need for comprehensive managed care reform, but there's a broad spectrum of opinion about what kind and how much. Consumer lobbyist Beth Capell says the legislative initiatives reflect people's desire to get the care they need when they need it — and their fear that they're not going to get it. The business community, on the other hand, is worried about additional costs to employers. California has the lowest health insurance premiums in the country, and employers want to keep it that way.
"My first concern has to do with the collective impact these bills would have on the cost, and therefore availability, of health care — particularly in lower-wage industries where health care represents a much greater proportion of total labor costs," says Tom Davies, regional health care manager for GTE. "The result is that it takes health care away from people who can least afford it on their own."
To dramatize the issue, CAHP published lists of bills that would be likely to have substantial, moderate, and minor effects on costs. Also, legislators included independent cost estimates with their bills. Speier expects the final reform package to add about $2.50 to premium costs, per member per month. That may not sound like much, Davies points out, but if you're the employer, and each employee has 1.5 dependents, $2.50 PMPM adds up.
The cost of reform worries California health plans because they could lose individual enrollment. Add the roughly 10-percent premium hike expected next year to an increase resulting from reform, and some coverage — including individual policies — could be priced out of the market.
"We know what happens when people get 15, 20-percent premium increases and they don't have to buy insurance: They drop it," says Zelman. "There is a big disconnect between the legislature's appetite for health care legislation and the public's willingness to pay for it."
Davis senses this, and has quietly worried about the backlash that increased health care costs could unleash on Democrats. A poll commissioned by Davis's office shows that consumers are less worried about managed care than about health care cost increases, and his aides met with business constituencies to get them to pressure legislators to back off. That poll ranked health care sixth among Californians' concerns, behind education, immigration, and taxes.
In fact, Davis is quite candid that his No. 1 priority is to fix California's schools. "No matter where we have been around the state, whether we're talking with community groups or business groups, education is the single most important issue on their minds," says Michael Bustamante, the governor's press secretary.
One of the knottiest issues has turned out to be health plan liability. Laws in other states don't fit the California model, in which capitated physician groups and IPAs — not health plans — make decisions about medical necessity. The California Medical Association has advanced a proposal that would focus liability for medical decisions exclusively on medical directors responsible for them.
According to CMA Chief Executive Officer Jack Lewin, M.D., this approach makes it clear that only physicians licensed in California should make medical necessity decisions. Professional liability would be subject to state tort laws that limit pain-and-suffering damages to $250,000. HMOs could be sued only if they unduly influenced a medical director to make a decision that was not based on medical necessity.
"Lower overall legal costs," Lewin sums it up, "but patients still have full access to redress."
Everyone agrees that external review is a way to forestall costly litigation. Davis and the legislature resolved a major hang-up over external review in early September, agreeing that the results of the review would be admissible in any subsequent litigation only if the reviewer was available for deposition or cross-examination.
Physicians take the brunt
Many California physician groups that assumed risk in return for capitation payments are either going broke or just getting by. Speier, chairwoman of the Senate Insurance Committee, has held hearings on physician-group insolvency and heard testimony that as many as 70 percent of California medical groups may be in financial distress.
Brown and Toland, the highly respected San Francisco medical group, voluntarily surrendered its limited license to do business under California's Knox-Keene Act in August because its liabilities exceeded assets by $15 million. The Knox-Keene Act regulates the operation of HMOs in California, and a limited license allows physician groups to operate like HMOs.
"In the early '90s, we assumed that if you took full risk, there would be this pot of gold at the end of the rainbow," says Nate Kaufman, San Diego-based senior vice president for Superior Consultant Co. "But along with the extra money came exponentially more risk."
To attack the insolvency problem, the CMA introduced legislation requiring that capitation rates be actuarially based, that health plans be prohibited from delegating pharmacy risk to medical groups, and that physician-group finances be independently monitored. There is widespread support for these measures, as well as for creation of a new state office dedicated to regulating HMOs. Davis, who has proposed this and stronger solvency requirements for medical groups, says this isn't a finished blueprint for reform — just a start.
It's going to take more than one shot of legislation to address care issues in California. Seven million Californians — more than a fifth of the state's population — are uninsured, while skyrocketing pharmacy costs and what to do about care for illegal immigrants, particularly those whose U.S.-born children are citizens, are issues still waiting in the wings.
---
Our most popular topics on Managedcaremag.com
---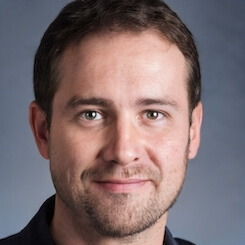 Paul Lendner ist ein praktizierender Experte im Bereich Gesundheit, Medizin und Fitness. Er schreibt bereits seit über 5 Jahren für das Managed Care Mag. Mit seinen Artikeln, die einen einzigartigen Expertenstatus nachweisen, liefert er unseren Lesern nicht nur Mehrwert, sondern auch Hilfestellung bei ihren Problemen.