MANAGED CARE 

September

 

1999

. ©1999 MediMedia USA
Washington Watch
Reports of the death of the Agency for Health Care Policy and Research, to borrow from Mark Twain, appear to be exaggerated. After flirting with extinction, AHCPR may well be making a full recovery, thanks to newfound bipartisan support in Congress. Under pending legislation, AHCPR, once the target of elimination by the Republican leadership, would receive $250 million in fiscal 2000 and unspecified funding through fiscal 2004.
But it's also clear that the money comes with strings attached. Congress will put some shackles on the agency, the intent being to stress AHCPR's role as a research institution. AHCPR will be steered away from anything resembling what made it famous — clinical-practice guideline development — thus avoiding activities that could be construed as policy making.
Perhaps once in the doldrums, AHCPR spokeswoman Karen Migdail is decidedly upbeat these days. "We went through a near-death experience," she says. "We were cut in half. Some people wanted to eliminate us entirely."
AHCPR had become snagged in politics, albeit unintentionally. The agency became its own worst enemy when it recommended treatment options for low-back pain. At the time, practice guidelines faced more resistance in the medical community than they do today, and so many physicians viewed AHCPR's work as an attempt to subvert their authority through the imposition of clinical-practice mandates. Other doctors, concerned about liability, worried about variations in clinical practice that guidelines exposed.
None of this was AHCPR's intent, Migdail asserts. The agency has always said that its guidelines are just that — best-practices starting points that can be tailored to meet the needs and resources of local health departments and providers.
But opponents, led by a group of Texas spine surgeons, maintained that the agency indeed was trying to set policy. What ticked off the surgeons? AHCPR's recommendations questioned the value of surgery in the treatment of low-back pain. The surgeons and their professional societies bent the ears of the Texas delegation, and things cascaded from there.
The result: AHCPR's budget was slashed in half, and the Capitol was filled with demands for the agency's abolition.
Work was important
But that ended a couple of months ago. Today, AHCPR's reauthorization, complete with a new name that does not include the word policy — either the Agency for Healthcare Research and Quality (Senate bill) or the Agency for Health Research and Quality (House bill) — is moving along steadily.
Why the turnaround? AHCPR started to receive support from health care constituencies. According to Migdail, health agencies and trade groups saw value in what AHCPR does: conducting and supporting research, and communicating the results in terms of potential health care improvements. "The reaction from most of the health care industry was that we are needed," Migdail says.
Sharon Cohen, senior vice president for federal affairs at the Health Insurance Association of America, agrees. "We've been very supportive of the agency," Cohen says. "Some very good things have gone through it — studies that are helpful to our industry."
On the other hand, she adds, "They did get a little too close to practice guidelines," which HIAA feared would open the door to mandates on care and/or coverage. "That was not a good thing."
The AMA supports Tennessee Republican Bill Frist's Senate bill, but hasn't taken an official position on the House measure, sponsored by Florida Republican Rep. Michael Bilirakis. A House Commerce committee has approved the legislation, which the AMA has supported in the past, according to spokesman Mike Lynch.
At a House hearing on the Bilirakis bill last April, HIAA President Chip Kahn testified that the agency is needed because private health plans alone "have too few resources and too little capacity" to produce the types of evidence and measures AHCPR provides. Kahn cited AHCPR-funded, high-profile studies, such as one describing the advantages of post-MI use of beta blockers in patients over age 75 (which was published in the New England Journal of Medicine) and use of specific drugs in special populations as examples of where AHCPR "has taken significant steps to close the gap between what we know about appropriate treatments and what we need to know to improve care."
Bilirakis says the newly renamed AHRQ will focus on private-sector initiatives: "Building on its current activities, the new agency will become a key partner with the private sector in improving the quality of health care in America" by encouraging and funding research.
Close the cookbook
The bill specifically prohibits the agency from mandating "national standards of clinical practice or quality health care standards." Instead, the measure would emphasize the agency's "nonregulatory" role in building the "science" of health care quality.
Cohen, at HIAA, thinks that's a good change. "It means that the agency will be strictly a research organization — that it's not supposed to produce a cookbook-type approach, either for health care operations or for the insurance industry.
"The information is valuable in health insurance and for providers and teaching institutions, and it has broader uses as well," Cohen says. "That's what they should be doing — not saying 'Do only X, not Y.'"
The legislation also authorizes grants for establishing regional centers to improve access to preventive health care services. These centers, according to wording in the bill, would try to reduce "barriers to preventive care through a public-private partnership."
Frist, himself a physician, says his Healthcare Research and Quality Act of 1999 builds on the present AHCPR, "but refocuses it on quality, to become the central figure in our effort to improve health care." Translation: Frist wants to see better coordination among government-sponsored initiatives when it comes to clinical-outcomes research.
His other concern is, he says, that the results of biomedical research and quality improvements are not fully recognized and put in practice. "When we have the scientific evidence necessary to support new medical protocols," he says, "we must do more to share this information with those in the health community so that Americans get the best quality of care."
One way or the other, AHCPR is happy for the second chance. The House and Senate proposals "expand our mission and make it clear that we are doing research to improve quality," Migdail says. "That helps us become a partner with the private sector."
Migdail says the agency — no matter what name it operates under — will be mindful of its "broker function," concentrating on its role as a research-information provider.
There are no floor votes set for either the House or Senate measures. But at least no one is preparing eulogies for the agency anymore.
---
Our most popular topics on Managedcaremag.com
---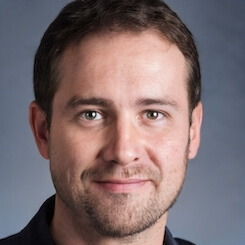 Paul Lendner ist ein praktizierender Experte im Bereich Gesundheit, Medizin und Fitness. Er schreibt bereits seit über 5 Jahren für das Managed Care Mag. Mit seinen Artikeln, die einen einzigartigen Expertenstatus nachweisen, liefert er unseren Lesern nicht nur Mehrwert, sondern auch Hilfestellung bei ihren Problemen.