The front page of the New York Times on Sunday, Sept. 5, carried a report that suggested that former Surgeon General C. Everett Koop's reputation for integrity and honesty is being tested by his relationship with DrKoop.com, of which he is president.
What are Koop's alleged violations? His contract with DrKoop.com called for pocketing 2 percent of DrKoop.com's revenues for current products and services, and up to 4 percent of future products and services.
A DrKoop.com listing of "the most innovative and advanced health care institutions across the country" did not disclose that each institution paid a $40,000 advertising fee to be included. A research company called Quintiles listed its call for study volunteers on DrKoop.com. The site receives a fee each time a volunteer is recruited, but does not disclose this to the viewing public.
Crossed the boundary?
The American Medical Association suggests that Koop's appearance of a conflict of interest, or actual conflicts, crossed the boundaries of professional ethics in part because of his stature in medicine. So that Koop does not profit if patients buy products and services they don't need, Koop's contract reportedly has been changed to eliminate the percentage provisions.
The Times reported about the site's apparent blurred lines between advertising and editorial content, and the $40,000 fee. DrKoop.com now states that the institutional listing is an ad, and that Quintiles pays DrKoop.com for each volunteer successfully recruited.
For most physicians, ethical standards apply in individual patient-physician relationships. These relationships are not involved here — or are they? Does informing the public — giving them health information and offering prescription refills and vitamins, and encouraging follow-up — create an individual physician-patient relationship?
Not in my mind. Inside the examining room, sitting with a patient, talking to her on the phone, videoconferencing, E-mailing, or even snail mailing an individual patient about his or her medical condition is far more intimate and personal than the web's bazaar.
The web is one big virtual land rush, with little regulation and billboards everywhere. But the medium could have an educational message for many patients, and Koop's name is the most trusted in medicine. There's the rub.
Are there other standards? DrKoop.com abides by the Health on the Net Foundation Code of Conduct. Principles 7 and 8 state: "Support for this web site will be clearly identified, including the identities of commercial and noncommercial organizations that have contributed funding, services, or material for the site. If advertising is a source of funding, it will be clearly stated…. Advertising and other promotional material will be presented to viewers in a manner and context that facilitates differentiation between it and the original material created by the institution operating the site."
Disclosure issues
Detractors say that DrKoop.com did not meet these principles until recently.
Disclosure has advantages. It may foster a more trusting physician-patient relationship. It could, if it meets an "objective-test" criterion for informed consent, actually establish a uniform level of information given to all patients.
We value disclosure of conflicts of interest not because caveat emptor is the most important rule. Medicine is not yet so commercial that primum non nocere has been displaced. Instead, we value disclosure because it is necessary for informed consent to treatment: If the information given represents what reasonable patients would consider important, then the information is necessary for informed consent to treatment or to research.
Would informed consent help? This is an empiric question, but I do not know of empiric data to answer it definitively. But informed consent can be a rich man's principle. Informed consent works well for those who know how to read fine print and call an attorney when necessary.
Moral burden
These are the same skills needed by the savvy buyer. Buyers should be savvy in the commercial realm because they know that sellers' goals are to make money. In health care, sellers should also deliver a safe, effective product, and do so honestly and with integrity. Sellers who are physician-entrepreneurs carry an additional moral burden.
Physician entrepreneurs are still physicians, and are still obligated to respect the medical profession's code of ethics, as well as codes of ethics in business.
What Koop has done is what every entrepreneur dreams of: believing in the clarity of your mission so firmly that you are willing to risk personal embarrassment, financial loss, and professional failure, just so you can do what you believe is right — for your customers.
Koop did that in medicine and in public service for years. He built a respected name with thousands of patients, and in thousands of speeches, lectures, seminars, and publications.
Leveraging a respected name has become the American way of branding and marketing. Indeed, some people build a respected name just so it can be sold in the marketplace. Because Koop stood to gain from the use of his respected name does not make him unethical or his behavior wrong. No one has questioned the validity or quality of the information presented.
The AMA asks just for disclosure of Koop's alleged conflicts of interest. But disclosure doesn't prevent the conflict. It doesn't negate it. It just informs the viewer that the doctor has more than one master. If that is news to the American public, then it hasn't tried to see its primary care provider recently.
So, disclosure is not enough to resolve the ethical conflict, if there is one. The conflict for Koop either never existed or did exist, and is in any case gone, because his site has done the simplest thing — eliminated the incentives.
I think the AMA has better things to do than call the kettle black. If it were serious about ethics, it would ask harder questions like: "Why is the gap widening between those who have access to health care and those who do not?" or "What were we doing while managed care became the health care system?"
---
Our most popular topics on Managedcaremag.com
---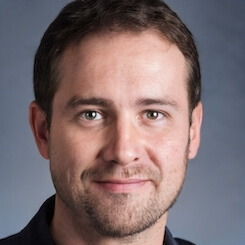 Paul Lendner ist ein praktizierender Experte im Bereich Gesundheit, Medizin und Fitness. Er schreibt bereits seit über 5 Jahren für das Managed Care Mag. Mit seinen Artikeln, die einen einzigartigen Expertenstatus nachweisen, liefert er unseren Lesern nicht nur Mehrwert, sondern auch Hilfestellung bei ihren Problemen.