Increased health plan insolvencies have state regulators scrambling to re-engineer oversight tools. Many states are now using risk-based capital models to monitor health plan finances, but as more physician groups assume risk, it is becoming more complicated to prevent health plan insolvencies. The trend has shifted from the indemnity-plan failures of the early '90s to HMO failures. Seven indemnity health insurers went bankrupt in 1991, for instance, but no HMOs failed. According to Weiss Ratings, an independent financial rating agency, 10 HMOs and two indemnity plans have failed this year.
Weiss reports that HMOs lost $490 million last year; 56 percent were in the red. This follows losses of $768 million in 1997, when 57 percent of HMOs lost money.
Of the 576 HMOs Weiss studied, 100 failed to meet minimum risk-based capital guidelines adopted by the National Association of Insurance Commissioners. Had the NAIC guidelines been in force in all 50 states, state regulators would have been required to seize 18 HMOs and put 19 more under regulatory control. The remaining 63 would have been required to submit a plan to correct financial problems.
So far, it's been smaller health plans that bite the dust. HIP of New Jersey (190,000 members), which ceased operations last November, has been the biggest insolvency by far.
"Because larger plans operate in multiple markets, unusual factors in one are less likely to have a profound effect," says Paul Ginsburg, Ph.D., president of the Center for Studying Health System Change.
Some get into trouble by focusing on one line of business. American Preferred Provider in New Jersey failed as a Medicaid MCO. Problems also are more likely where managed care penetration is low. Community Health Plans of Kansas and Horizon Health, a subsidiary of the Kansas Medical Association, failed this year.
Many smaller plans are undercapitalized start-ups with untested management. That's as good a prescription for failure as any when they compete against big players, which can afford to lose tens of millions of dollars annually.
Insurance cycle
HMOs' profit squeeze is central to the increase in insolvencies and state-level regulatory response. Ginsburg and others see the last five years as the valley in the underwriting cycle. According to this theory, HMOs were profitable in the early-to-mid 1990s in part because premium increases lagged behind the trend of slowing cost increases. This drew additional capital into the industry, increasing competition and suppressing profitability.
Eventually, the cycle will turn, but Ginsburg doesn't think we're there yet. Despite predictions of double-digit increases, health plan premiums have risen 5.2 percent in 1999, he says; further, it takes time for any premium increase to cycle through employers. He sees 2000 as a more likely year for a return to profitability, as HMOs sacrifice market share to boost profits.
Meanwhile, many state regulators have had to wrangle with something they haven't faced before: developing standards to prevent health plan insolvencies — and picking up the pieces when they occur. New Jersey has made news during the last year, with three insolvencies. Late last year, Banking and Insurance Commissioner Jaynee LaVecchia announced regulatory changes to tighten HMO oversight.
New Jersey's new regulations require pre-operational audits, quarterly/annual SEC filings, quarterly financial statements, minimum-net-worth requirements, quarterly and annual certification of incurred-but-not-reported reserves, and reinsurance. They also mandate that 60 percent of assets be cash or equivalents, and permit state disapproval of dividend payments.
Health plan insolvencies often leave providers holding the bag for millions; the HIP insolvency left between $80 and $120 million in unpaid claims. New Jersey and other states are considering legislation to establish HMO-funded guaranty pools to cover unpaid claims.
Two of the three biggest losers last year, according to Weiss, were in Texas: Harris Methodist Texas Health Plan and Prudential Health Care Plan, which bled $99 million and $64 million, respectively. Texas could be the poster state for the kind of brutal competition that pushes plans over edge; this year, two there have failed.
This year, Texas's legislature passed minimum-net-worth requirements of up to $1.5 million. That gave the Texas Department of Insurance the authority to adopt risk-based-capital guidelines. Like many of his colleagues in other states, Texas Insurance Commissioner Jose Montemayor is working on risk-based-capital requirements for HMOs. Only 13 of the 50 basic-service HMOs in Texas reported net income in 1998.
Arkansas, Illinois, Nebraska, North Dakota, and Washington have adopted the NAIC guidelines, though insurance commissioners in every state where health plans do business are considering risk-based-capital approaches. Melissa Gannon, vice president of Weiss Ratings, however, is concerned that state regulations "do not come anywhere near" NAIC's level of scrutiny.
Old wine, new bottle
Evaluating the adequacy of an insurer's capital relative to its risk is not new. NAIC adopted the risk-based-capital model for life insurers in 1990, for property and casualty companies in 1994, and for health organizations last year.
In practice, the risk-based-capital model uses a formula to determine minimum capital a health plan needs to support its operations. The formula includes such items as fixed income, equity assets, and underwriting risk, and is modified annually to reflect market changes.
"I don't think anyone operates under the illusion that we can eliminate insolvencies," says Kansas Insurance Commissioner Kathleen Sebelius. "But capital requirements, financial exams, and moving to a more risk-sensitive model for health plans are designed to prevent, as much as possible, companies from getting into serious financial trouble."
With risk-assuming providers starting to run aground, it is dawning on state regulators that this may turn out to be an even bigger headache.
Over 100 physician groups in California, scorched under risk agreements with health plans, have declared bankruptcy in three years (see "California Physicians Struggling — Problems Ahead for Other States?", Page 45); in other states, the same is happening on a smaller scale. A major provider group's insolvency in Maryland this year caused extreme disruption, says Insurance Commissioner Steve Larsen.
"When provider groups become insolvent, it has a significant impact on the operations of the HMO," says Larsen. "We need to drill deeper down into HMOs' operations and look at their downstream-risk arrangements."
Risk-assuming physician groups is one regulatory challenge Montemayor faces, too, but he says Texas health plans are taking steps to protect themselves against insolvent providers.
"You're starting to see health plans asking for fidelity bonds, letters of credit, or some sort of collateral for those risks," says Montemayor. "The plans, to their credit, have done a marvelous job of policing that."
The best course may be for all parties, including plans, to do their own due diligence.
"When consumers shop for health insurance, they need to be aware of the financial strength of the carrier," says Gannon. "That's just as important for purchasers and providers. Who wants to be the benefits manager who chose the HMO that failed and left employees without health coverage? And who wants to be the physician who signs a contract with an HMO that leaves the group high and dry?"
MANAGED CARE 
October
1999
. ©1999 MediMedia USA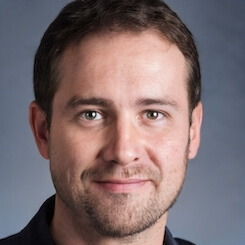 Paul Lendner ist ein praktizierender Experte im Bereich Gesundheit, Medizin und Fitness. Er schreibt bereits seit über 5 Jahren für das Managed Care Mag. Mit seinen Artikeln, die einen einzigartigen Expertenstatus nachweisen, liefert er unseren Lesern nicht nur Mehrwert, sondern auch Hilfestellung bei ihren Problemen.