PUBLIC POLICY
The Rehnquist Court is decidedly pro-states, as are many lower-level judges, but other factors will affect HMO liability and physician bargaining cases.
With the first Monday in October having come and gone, the Supreme Court is back in business. A Supreme Court led by Chief Justice William Rehnquist, that is, which has discarded federal authority consistently in favor of the states.
Eventually, the high court may have to rule on the constitutionality of two Texas managed care statutes — one making HMOs liable for patient-care decisions, the other permitting physicians to bargain collectively with insurers. Texas's HMO-liability law already is being considered by the U.S. Fifth Circuit Court of Appeals, while a lower-court challenge to the state's collective-bargaining statute is expected any day now.
It would seem to be a slam-dunk — the Supreme Court, with its distinct states'-rights bent, would uphold both, right?
Not necessarily. Think ERISA. Think antitrust. Think Congress. Think again.
A foundation laid?
Barbara Mayers, a partner in the Chicago office of McDermott, Will, & Emery, specializes in health care matters. She agrees that the Supreme Court has adopted a pro-states'-rights position in nonhealth care cases. "They have indicated that not every single question should become a federal issue."
The margin of support among the justices for states' rights is razor-thin, but remarkably consistent. This was most recently illustrated at the end of the court's 1998-'99 term, when it issued three opinions allowing states to circumvent federal labor laws. All were passed on 5-4 votes. In all three cases, the majority consisted of conservatives Rehnquist, Clarence Thomas, and Antonin Scalia, and centrist justices Anthony Kennedy and Sandra Day O'Connor. The last three were appointed by Ronald Reagan, to whom antifederalism was a sacred cause.
Two of the nation's premier scholars in constitutional law agree that the Supreme Court has exhibited a pro-states'-rights stance in recent years.
"I think that's certainly true," says Yale Kamisar, Ph.D., professor at the University of Michigan School of Law in Ann Arbor. And Laurence Tribe, Tyler Professor of Constitutional Law at Harvard University Law School — and who has often been mentioned as a candidate for a position on the high court — also sees this trend.
In the area of health care, Mayers says, it appears that federal and state courts "increasingly are holding plans responsible for quality-of-care issues — and that those claims are not preempted by ERISA [the Employee Retirement Income Security Act of 1974]."
The New Orleans-based Fifth Circuit already has shown that it is favorably disposed toward quality-of-care suits. This year, it ruled that Texas resident Bridgett Giles could sue NYLCare Health Plans in state court for the death of her son, who died after a physician allegedly failed to diagnose a heart condition. NYLCare's parent, Aetna, is appealing.
The court indicated that while patients are prevented under ERISA from seeking damages in state courts over coverage disputes, they may sue in state courts over patient care — an area traditionally governed by state law.
Connie Barron, a lawyer with the Texas Medical Association, says a ruling by the Fifth Circuit on Texas's right-to-sue law could come as early next spring if oral arguments are presented this year. Barron notes that the law grew out of frustration by patients and physicians, and argues that it is proper and responsible for states to deal with the issue. "Unless Congress acts, insurers always are going to say that ERISA preempts everything," she says.
Don't expect insurers to take this lying down. They'll argue, no doubt, that the issue really is benefits determination, not care. If it's a benefits issue, then it's preempted by ERISA.
However, the courts appear to be "moving in the direction of saying that if someone is harmed, there should be a remedy" — ERISA notwithstanding, says Barron. "The cases are emerging slowly — and inconsistently — but they are emerging. And unless Congress amends ERISA, it will continue to be slow," she says. Barron thinks a likely path for insurers would be to craft state-level legislation addressing whether lawsuits can be brought if harm resulted from their decisions — regardless of whether Congress acts.
Insurance industry officials don't want any kind of legislation in this area — end of matter. Charles Kahn, the powerful president of the Health Insurance Association of America, admits HIAA doesn't particularly care for the legislative efforts by the states or Congress. "We were opposed to both," Kahn says of the Texas statutes. "I hope the courts will throw both of them out."
Scaling back ERISA
Does the lower courts' willingness to poke holes in ERISA, coupled with the Supreme Court's present makeup, mean a favorable outlook for laws or pending legislation that permit suits against HMOs and allow health care providers to bargain collectively?
"Not necessarily," Tribe concludes.
It's more complicated than that, say legal experts. The scope of ERISA preemption, antitrust issues, and the more favorable view of states' rights on federal benches will all figure in the outcomes of court decisions on laws governing managed care.
And then, they add, there's Congress. Bipartisan legislation that would give states new power to challenge federal laws that do not specify which state laws are preempted by federal authority is on a fast track in both the House and Senate.
In addition, this otherwise incredibly stymied Congress continues to play with the issue of HMO liability. "That could simplify everything, or complicate everything," comments Douglas A. Hastings, of Epstein, Becker, & Green in Washington. The smart money: Complicate everything.
"I think you're framing the question the right way," says Hastings, who is president-elect of the American Health Lawyers Association. "I think the shift allowing states some latitude on these issues is there," Hastings says. Both Congress and the courts have been struggling to deal with "this extraordinarily complex issue," he says, and there is a sentiment for allowing the states to do more.
Barry Furrow, Ph.D., professor and health care expert at Widener University Law School in Wilmington, Del., says the Supreme Court has "walked away from absolute preemption" by ERISA in recent decisions, leaving the door open for states to deal with some health care issues that previously had been viewed as under ERISA's blanket.
"The court has been distinguishing between the quantity of care and the quality of care," Furrow explains. Further, some state supreme courts — most notably, Pennsylvania — have concluded that "Congress couldn't have meant it," he says of ERISA's preemption of lawsuits. Though its preemption of benefit issues has been upheld, state and federal courts have been "carving paths through ERISA," he says. "Not everything is a benefits issue.
"The Supreme Court is not going to do away with [ERISA] preemption based on coverage or benefit denial," he continues. But what may happen on care issues is another matter. "My guess is the court will uphold the quantity-quality distinction."
Mayers, of McDermott, Will, & Emery, agrees. "Unless Congress amends ERISA, courts will continue to hold that it preempts state suits for damages related to coverage determinations — but probably not those for injury resulting from substandard care," she says.
"Of course," she continues, "even if traditional medical-malpractice suits are not preempted, they may often involve difficult, and perhaps novel, causation issues that will have to be considered when deciding cases involving HMO accountability."
What the Supreme Court may decide about state laws that allow challenges to HMOs' treatment decisions is likely to be along the lines of whether the issue before the court involves medical malpractice or a dispute about benefits, says Gail Agrawal, J.D., M.P.H., an associate professor at the University of North Carolina Law School, and a member of the board of directors of the American Health Lawyers Association.
But distinguishing a "health care treatment decision" — the term used in the Texas law — from a coverage decision may be difficult. The District Court ruling on Texas's right-to-sue law, now before the Fifth Circuit, "doesn't squarely address this issue," she says. The plaintiff had sought a declaratory judgment that the Texas law was preempted in all cases. The court held that provisions of that law, making managed care organizations liable for substandard health care treatment decisions, were not preempted by ERISA.
But — and here's where the hair-splitting starts — the District Court left open the possibility that some causes of action, including those that involve a benefit determination, might be preempted. Therein lies the fine print the high court may be called upon to interpret.
Physician-union forecast: cloudy
While the courts may allow states more latitude under ERISA, another key issue — collective bargaining by providers — may run into judges who are less receptive to change, because it would require a move away from the concept of collective bargaining as an employee right.
There again, Congress, which is considering legislation that would allow collective bargaining by physicians, nurses, and pharmacists, is the wild card. Republican Rep. Tom Campbell of California introduced a bill that allows medical professionals to bargain together when negotiating with health plans. "Patients will be better served when fair and equitable contracts are negotiated by professionals — acting together — who are closest to the needs of their patients," he says.
HR 1304, introduced in March, would give most providers the same antitrust exemption for such negotiations that now governs collective-bargaining efforts by labor unions under the National Labor Relations Act. Currently, only medical residents and employed physicians who are salaried — fewer than 1 in every 5 physicians in the country — enjoy that privilege.
Campbell and supporters of the legislation argue that health insurers benefit from antitrust protections under the McCarran-Ferguson Act of 1945, which leaves regulation of most insurance issues to the states. HR 1304 would allow the dynamics in a given market, rather than the government, to set the ground rules for relationships between medical professionals and insurers.
But collective-bargaining legislation creates significant antitrust issues, including an interpretation of the status of the physicians involved.
Hastings, of Epstein, Becker, & Green, says there isn't a lot of sympathy for changing antitrust laws. "There is support for helping doctors — for giving them more of a voice at the table — but it's hard to see how you get there."
HR 1304 is the AMA's top legislative priority. E. Ratcliffe Anderson Jr., M.D., the AMA's executive vice president, equates the situation at once to David and Goliath and big brother: "If physicians are not allowed to provide some balance to the growing power of insurers, patients will continue to receive less-than-optimal care. Efforts to resolve these problems will come through increased legislation and regulation, resulting in micromanagement of the health care system by government at all levels."
Anderson says health plans have "used the threat of antitrust laws to their advantage" when physician groups and networks have attempted to negotiate joint, rather than individual, service contracts.
The AMA announced Sept. 9 several steps in launching a national negotiating organization for employed physicians: presentation of a draft constitution, selection of members of a governing body and unveiling a name — Physicians for Responsible Negotiations, or PRN. And the AMA plans to use this new tool "as needed."
Perhaps anticipating the uphill battle in Congress for collective-bargaining rights for physicians, Reardon takes pains to explain that the principles behind PRN include "no strike or actions that would compromise patient care — in stark contrast to traditional trade-union actions." Rather, he says, the idea is to let physicians "advocate effectively for their patients."
What's in a name?
Texas Medical Association representatives say that's also the aim of the Texas collective-bargaining law — though TMA President Alan C. Baum, M.D., notes that during debate on the legislation, "We very carefully avoided using the terms 'collective bargaining,' 'labor organization,' 'unions,' 'work stoppages' or 'strike.'"
Texas Gov. George W. Bush signed the legislation "not because it was a union bill, but because it was not a union bill," Baum says.
Says the TMA's Barron, "This really is about a state's right or a state's power to control the dynamics in its own health care market, in order to — hopefully — achieve a better outcome in providing quality and cost-effective care."
She — and other supporters of the various state proposals — are hoping the Supreme Court eventually will see their efforts in the same light.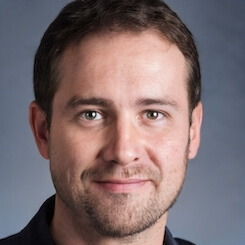 Paul Lendner ist ein praktizierender Experte im Bereich Gesundheit, Medizin und Fitness. Er schreibt bereits seit über 5 Jahren für das Managed Care Mag. Mit seinen Artikeln, die einen einzigartigen Expertenstatus nachweisen, liefert er unseren Lesern nicht nur Mehrwert, sondern auch Hilfestellung bei ihren Problemen.