EXAMINING ROOM
A device hardly larger than an Rx pad may fare better than earlier versions of electronic prescribing. Vendors say learning to use them is a snap.
The first computers were huge, often large enough to fill an entire room. Then came the personal computer — small enough to sit atop a desk, yet hardly convenient to move from one location to another. Even the first laptop computers could become a little weighty when strapped across your shoulder.
Today, the hand-held PC has changed all that. Using these compact computers and a secure Internet connection, physicians are able to check drug interactions, insurance formularies, and patient histories, as well as write and transmit prescriptions directly to pharmacies — all without leaving the patient's side.
Old idea, new life
The idea behind electronic prescribing has been around for a number of years. The problem was that physicians didn't use the available equipment as much as they could have. It didn't follow their practice methodology.
"We can't ask the physician to change for technology," explains Ali Kharazmi, vice president for marketing and business development at Med-i-nets.com, a Newport Beach, Calif. medical technology company. "Technology has to adapt to the physician's practice methodology. Six years ago there wasn't anything the physician could easily carry around from exam room to exam room."
In developing its first product, Pharm-i-net, Kharazmi and his associates sought input from physicians from different practices and areas of specialization.
"There are three pieces to any successful system implementation," says Glenn Jones, president of Med-i-nets.com. "There are the technology that you use, the software that you write, and the people who need to use it. If you forget any one of those three points along the way you'll have a system that people won't use."
Jim Rosenblum, chief technology officer for Chicago, Ill.-based AllScripts, echoes those sentiments.
"The hand-held device only answers one challenge: access," explains Rosenblum. "If your software doesn't provide useful information packaged conveniently, it doesn't matter that it's a hand-held device."
AllScripts markets the TouchScript Personal Prescriber, which, similar to the Pharm-i-net product, uses Windows CE, a junior version of Microsoft Windows that is being used in many tiny computers and devices that depend on computers. According to Rosenblum, the system watches what a physician does and learns from his or her behavior. In short, it keeps a history. If a physician enters a particular diagnosis, the system presents the physician with a list of medications usually prescribed for that illness.
"But, it's a little more specific than that," adds Rosenblum. "The medication choices take into account which insurance company a patient has. The system checks for drug utilization review and formulary status so the physician can see at a glance how the medication will be received by managed care. He can also summon up a list of alternative medications."
Beyond prescribing
ParkStone Medical Information Systems in Fort Lauderdale, Fla., has been marketing its PPARIS (Physicians Prescription and Referral Information Server) system to physicians for two years. Glenn Parker, M.D., cofounder and CEO, says the PPARIS system is not based solely on electronic prescribing.
"If a primary care physician wants to make a referral to a cardiologist, the equipment displays a list of cardiologists that correspond to a patient's particular health plan," says Parker. "It does the same thing with tests, and provides information on test sites that are best for the patient and the insurance company."
The system also helps facilitate teamwork between the physician, pharmacist, insurance company, and office staff. For example, messages can be sent or received, so that if an insurance company wants physicians to see a new abstract on diabetic care, the information can easily be distributed.
Parker explains that the company realized early that the learning curve needed to master the equipment had to be very short. And while trainers spend half a day with physicians to make certain they're comfortable with the equipment, most get the hang of it within a half hour.
The same is true at Med-i-nets.com, where physicians are first trained on the prescribing package because it's the least disruptive to the normal flow of patient encounters inside the office.
"If physicians have to take a day or two to learn the product, it will sit on their desk," explains Kharazmi. "Ultimately, we'll begin to add more and more information about patients; information that will be stored in databases. So, if you're a physician and you have a patient who ends up in the emergency room of a hospital, the patient's information will be available to whomever you allow access to."
Tracking acceptance
Not surprisingly, manufacturers claim that despite the relative newness of the technology, physicians are welcoming the hand-held devices into their practices. "We've put the equipment in over 100 provider locations and had to remove it from only three because physicians didn't want to work with it," says ParkStone's Parker. "That's a pretty high percentage."
MediMedia Information Technologies, based in Teterboro, N.J., licenses its formulary database to companies like ParkStone and AllScripts for physicians' use when prescribing a medication. The ability to make that information available, the company explains, has been the key to physician acceptance of new systems.
"Physicians had a disincentive because of having to master new technology," explains Brian Stuhlmuller, president of MediMedia Information Technologies. "But formulary look-up has become a sufficient enough headache for physicians that the investment in time and technology has become worthwhile."
"I see hand-held PCs helping managed care a million percent," explains Robert Green, M.D., who uses ParkStone's PPARIS system. "Once full medical records are incorporated into the equipment, managed care will truly be able to better manage the care. A plan will be able to pull up my office and a patient's chart on its computer screen and see everything I've done for that patient — lab tests, physical exams, referrals. It can rest assured the patient is getting the proper care."
Asked how physicians might react to managed care organizations looking at their records, Green doesn't feel there's any cause for concern.
"The chart is managed care's chart; it's the patient's chart, and at any time they can request the records and review them," explains Green. "I would feel very comfortable allowing a managed care organization to check my records at any time because if it found quality-of-care issues and brought them to my attention, it can only help the patients."
Echoes Med-i-net.com's Kharazmi, "For managed care organizations, this technology means improved formulary compliance as well as having better information upon which to make decisions. The more data and information that are available, the more you can control costs. And that translates into dollars at the bottom line."
How rapidly is the field of hand-held PCs and electronic prescribing growing? Consider that last year MediMedia had two licensees; this year it has 16. "Sixteen licenses might result in 20,000 users in 2000," says Stuhlmuller.
That could be just the tip of the iceberg.
Huge market
There are about 650,000 practicing physicians in the United States. "It's an absolutely huge market," says Med-i-nets.com's Jones.
AllScripts' Rosenblum adds that "less than 2 percent of prescriptions written today are captured electronically with any device. We're just breaking the surface at this point."
The one concern company executives share is that in rushing equipment to market, competitors might distribute a low-quality product that could give the industry a bad name.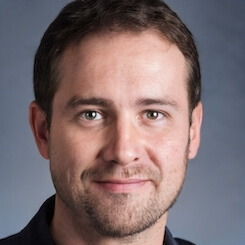 Paul Lendner ist ein praktizierender Experte im Bereich Gesundheit, Medizin und Fitness. Er schreibt bereits seit über 5 Jahren für das Managed Care Mag. Mit seinen Artikeln, die einen einzigartigen Expertenstatus nachweisen, liefert er unseren Lesern nicht nur Mehrwert, sondern auch Hilfestellung bei ihren Problemen.