Last July, the Office of the Inspector General of the Department of Health and Human Services issued a ruling that many gainsharing programs between hospitals and physicians were illegal. Hospitals and physician groups were outraged, and they vowed not to take it.
Now they're trying to do something about it. And it all involves just two little words: "medical necessity."
And as is so often the case in health care, those are fighting words.
Enforcing old law
In a nutshell, the OIG ruled that hospitals may not give physicians financial incentives to reduce costs when those incentives are based on a share of the savings. In an advisory bulletin, the OIG acknowledged that gainsharing arrangements "may offer significant benefits" in that they align the incentives of hospitals and physicians under the Medicare DRG system while promoting quality of care through benchmarks. But the OIG bulletin also pointed out that federal law prohibits such arrangements, and declared any incentives to limit care — whether those costs are related to necessary or unnecessary services — illegal.
The OIG based its opinion on the 1986 Civil Monetary Penalties (CMP) statute, which made it illegal for a hospital to make, knowingly, any payment to a physician as an inducement to reduce or limit services to Medicare or Medicaid beneficiaries who are under the direct care of that physician.
The OIG said it would exercise its enforcement authority to impose fines of $2,000 per patient on any hospital or physician participating in gainsharing arrangements that continued after publication of the bulletin, and threatened violators with exclusion from federal programs.
Hospitals and physicians were taken by surprise. Enter Marilou M. King, a lawyer with the Washington firm of McDermott, Will, & Emery. King leads a group of large health systems and teaching hospitals seeking to change the OIG's position.
The Coalition to Restore Physician-Hospital Cost-Reduction Arrangements, as the group calls itself, wants a clarifying amendment to the CMP section of the Social Security Act that would permit a hospital to give physicians financial incentives to reduce hospital costs that are not medically necessary.
"The real focus of the effort is to insert two words — 'medically necessary'" into the legislation, King says.
That, she says, would clarify Congress's intent when it passed the CMP statute by ensuring that hospitals do not compensate physicians for limiting medically necessary services; only incentives that encourage reduction or elimination of unnecessary ones would be allowed. "The very nature of these programs is to limit unnecessary services," King explains. "It would remain illegal to reduce costs associated with medical necessity. It would require a change in the OIG's recent enforcement policy. It will not change the protection of beneficiaries."
Some health care industry representatives had raised the possibility of seeking a declaratory judgment that gainsharing practices are legal. But, insiders say, that route could be more time consuming and expensive, and ultimately less certain, than amending the law.
Alwyn Cassil, in the Office of the Inspector General, says the OIG has "told the industry it would not oppose a change in the law, as long as adequate protections are provided for patients and the Medicare and Medicaid programs." The OIG, however, won't propose such a change itself.
The OIG wants to ensure that physicians aren't improperly induced to reduce or limit needed medical care. "We understand the desire of hospitals to allow physician incentives. It is a way, in an ideal world, for physicians to provide care more efficiently," Cassil says. Physicians, she points out, can have a significant effect on Part A medical expenses through their treatment choices, but for now, "The law clearly prohibits this type of gainsharing."
There has been considerable confusion about the scope of the special advisory bulletin, which applies only in fee-for-service Medicare. Regardless of the financing vehicle they're applied to, though, King forcefully defends gainsharing arrangements. "These arrangements have been put in place successfully to reduce overutilization and inefficiency in hospitals," she says.
For example, King says, a hospital and physicians in a particular department might set a goal to reduce per-case costs though treatment protocols, and if the reductions are achieved at year-end, the hospital would share the cost savings with the group of physicians on a per-capita basis. (Compensating individual physicians for savings on admissions isn't permitted.)
Where they stand
The American Medical Association is watching developments, but has taken no position on the issue. After the OIG bulletin was issued, the American Hospital Association strongly recommended that any hospital with a gainsharing program involving Medicare or Medicaid check with its own legal counsel about actions that might be needed to minimize the risk of violating the law.
"On a positive note," an AHA communication to its members points out, "the bulletin indicates OIG will not prosecute any hospital for entering into a gainsharing program that included incentive payments in the past, provided that … the gainsharing program does not violate any [other] statute … that the gainsharing program has not hurt patient care … and that the hospital promptly terminates any impermissible gainsharing program."
Supporters of gainsharing argue that the programs, even before the OIG bulletin, were required to comply with several federal laws, including the Stark physician-referral provisions, fraud-and-abuse regulations, and tax-exemption statutes. The IRS recently ruled that a gainsharing program would not threaten a hospital's tax exemption, but the OIG bulletin says IRS clearance is not a green light for gainsharing programs involving Medicare and Medicaid."
King says it's evident that a change in the law is needed to resolve the problem with gainsharing arrangements — or "cost-reduction arrangements," as she calls them. "Gainsharing isn't a term understood by Congress and policy people," she says.
But King hopes that legislators and policy makers will understand the need to add the words "medical necessity" to the law to allow hospitals to continue efforts to reduce costs.
"We hope to show we're not talking about reducing the quality of care. We don't want that," she says. "We do want to allow hospitals to adopt clinical pathways and best practices that would result in lower costs, such as developing procedures that reduce the need to order 10 different kinds of implants when two or three will do. It's about allowing hospitals and physicians to decide jointly things that would save money, and then allowing hospitals to share those savings with the physicians."
The fight has just begun, King says. "We're starting to talk to Congress now about changing the law to do just that."
MANAGED CARE 
November
1999
. ©1999 MediMedia USA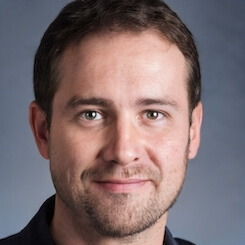 Paul Lendner ist ein praktizierender Experte im Bereich Gesundheit, Medizin und Fitness. Er schreibt bereits seit über 5 Jahren für das Managed Care Mag. Mit seinen Artikeln, die einen einzigartigen Expertenstatus nachweisen, liefert er unseren Lesern nicht nur Mehrwert, sondern auch Hilfestellung bei ihren Problemen.