Can HMOs be sued for the practice of offering bonuses to physicians who help them keep the cost of care down? That's a question the U.S. Supreme Court has agreed to decide this term, in the first major case involving HMO liability to reach the high court.involving HMO liability to reach the high court.
An Illinois woman says her appendix rupture could have been avoided had her physician not delayed diagnostic tests for more than a week so they could be performed at a lower cost at a facility owned by her HMO.
The woman alleges that her physician stood to gain financially by limiting referrals, and that the health plan violated its duty to members by denying proper care. A lower court had dismissed her claim, but it was later upheld by the Seventh U.S. Circuit Court of Appeals. That court ruled that incentives do not necessarily constitute a breach of responsibility, but added that when incentives lead a physician to withhold needed care, liability can arise.
Elsewhere, liability cases have moved forward. A federal appeals court ruled that a suit against Aetna U.S. Healthcare can proceed in Pennsylvania state courts, on grounds that HMOs are not immune from state malpractice suits. Similarly, the Illinois Supreme Court ruled patients may sue HMOs for physician negligence. (To read about the implications of the Illinois cases, see "Ethics" on Page 66.)
Reform Bill's OK Prompts Clashes, Dire Predictions
Not surprisingly, the House of Representatives' 275–161 vote affirming the Norwood-Dingell health care reform bill prompted wailing and gnashing of teeth from the insurance industry. A Health Insurance Association of America study tallied 408 new mandates in the bill — more than double that proposed in Norwood's 1998 legislation, PARCA. The American Association of Health Plans said the House took a "giant step backwards" by passing a bill that "empowers trial attorneys" instead of embracing external review for dispute resolution. And the Blue Cross Blue Shield Association, playing on employers' threats to drop coverage if they could be exposed to liability, thought it curious that the same week a report counting 44.3 million uninsured emerged, the House passed a bill with the potential to push that number higher.
A Harris poll finds that 53 percent of Americans think laws allowing suits against plans should be relaxed. Most acknowledge, however, that exposing HMOs to liability would drive up the cost of care.
Phooey, says AAHP, which released its own poll by Ayres, McHenry, & Associates, suggesting that most voters don't give a whit about health care reform. To an open-ended question about issues Congress should deal with, 1,000 registered voters listed HMO regulation 21st.
Medicare Reform Dead for Now On Capitol Hill
Efforts to overhaul Medicare will wait until next year. House and Senate leaders decided to spend the rest of this year trying to figure ways to pump cash back into Medicare that had been stripped from it by the 1997 Balanced Budget Act.
The development means that costly new initiatives — mainly, a prescription-drug benefit — are on hold. Various proposals in Congress would provide between $12 billion and $15 billion to increase payments to HMOs, teaching hospitals, and other providers.
Prospects for a prescription-drug benefit grew dimmer with every week Congress wrestled with the greater question of health care reform. Expect the push to be renewed next year.
New Prescribing Patterns Behind Rx Cost Hikes?
Federal programs face an average 9.3-percent increase in health-benefit premiums next year. The government pins the blame largely on the accelerating cost of prescription drugs.
A new report by the Employee Benefit Research Institute named an interesting component of prescription-drug cost hikes. According to EBRI, the number of new prescriptions per office visit increased 15 percent from 1993 to 1997, though the share of visits that resulted in a new prescription rose only slightly. EBRI says the discrepancy is explained by the fact that some people are walking out with many more prescriptions; it noted a 75-percent hike in the share of visits that resulted in five or more new prescriptions.
N.J. Regulators Take Hard Look At Diet-Pill Mills
New Jersey would become the fourth state to enact regulations governing distribution of weight-loss drugs, if a state Board of Medical Examiners proposal is approved.
The proposal would require that physicians prescribing weight-loss pills embrace a holistic approach to care — take patients' medical histories, check for diabetes and hypertension, give advice about diet and exercise — before prescribing. Physicians would be permitted to write for an initial 30-day supply, but would be unable to authorize refills without a follow-up visit to check progress.
Ohio, Tennessee, and Louisiana now regulate diet-drug distribution. New Jersey's proposed regulations are the only ones based on guidelines developed by the American Society of Bariatric Physicians, who treat obesity.
NCQA-AMA Plan Would Reduce Paper Duplication
The National Committee for Quality Assurance and the AMA hit upon an agreement intended to reduce paperwork for physicians. NCQA will allow health plans to use data from AMA's American Medical Accreditation Program to satisfy NCQA's credentialing standards.
Though only a smattering of health plans use AMAP physician-credentialing standards, the AMA expects many more to do so now that physicians will no longer be subjected to duplicate credentialing processes.
NCQA, meanwhile, has begun listing health plans' accreditation status by the new categories established in its Accreditation '99 program. Forty plans achieved the status of "excellent," a designation NCQA President Margaret O'Kane says would probably have been unattainable, by NCQA's definition, for any plan three years ago. Of the 265 plans that have sought NCQA accreditation, 166 are ranked commendable — a step below excellent — followed by accredited (38) and provisional (8). Another 15 were denied accreditation, one saw its accreditation revoked, and that of another plan is under review.
Another Group Hopes To Measure Quality of Care
There's a new player in quality measurement: the National Forum for Healthcare Quality Measurement and Reporting. Though the Quality Forum, as it calls itself, has yet to develop a framework for measurement, the group wants to help users make sense of quality data.
The group's ambitious goals: To measure quality of health plans and physicians with a minimum of duplication; collect and disseminate appropriate data to providers, purchasers, and consumers; and foster use of QM data to promote consumer dialogue about health care quality. The Quality Forum is chaired by Gail Warden, president and CEO of Henry Ford Health Plan.
Also in the quality assurance realm, the National Association of Dental Plans and the American Accreditation Health Care Commission launched a joint accreditation program for dental plans, using NADP's new standards.
Headlines On Deadline…
MedPartners Inc., which made a fast fortune as the world's biggest physician practice management company, then lost it almost as quickly, changed its name to reflect the shift of its business to pharmacy benefit management. The company already owned Caremark, the PBM, so renaming itself Caremark Rx Inc. was a natural…. Tufts Health Plan will boost premiums 10 to 15 percent next year and leave Maine, thanks to a $30 million loss…. Aetna U.S. Healthcare, which has taken a PR beating from physicians, has created a unit dedicated to shoring up relations with its 250,000 contracted doctors…. The Pacific Business Group on Health chose open-enrollment season to name Blue Cross of California its 2000 Blue Ribbon health plan. PBGH's selection is based on outcomes, customer satisfaction, use of electronic health information, and willingness to collaborate with other stakeholders in health care.
— Michael D. Dalzell
Pharmacy benefits level off in Medicare HMOs
To stay competitive, Medicare HMOs have added supplemental benefits, including pharmacy, to their basic plans. But last year, the share of Medicare plans offering prescription-drug coverage declined slightly; demand-driven expense has forced many HMOs to re-evaluate the pharmacy benefit. One of the industry's solutions: No Medicare HMOs will have a zero-copayment for the pharmacy benefit next year — a decision that earned the industry a scolding from the White House. The industry shot back: Health Insurance Association of America President Charles Kahn said it took "chutzpah" for the administration to criticize HMOs, given payment constraints they face from the Balanced Budget Act.
SOURCE: KAISER FAMILY FOUNDATION/BARENTS GROUP ANALYSIS OF HCFA DATA, 1999
---
Our most popular topics on Managedcaremag.com
---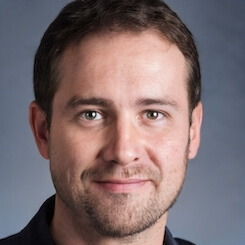 Paul Lendner ist ein praktizierender Experte im Bereich Gesundheit, Medizin und Fitness. Er schreibt bereits seit über 5 Jahren für das Managed Care Mag. Mit seinen Artikeln, die einen einzigartigen Expertenstatus nachweisen, liefert er unseren Lesern nicht nur Mehrwert, sondern auch Hilfestellung bei ihren Problemen.