They're young, they're hungry, and they claim to be approaching business problems from a different angle. Will these entrepreneurs succeed?
The go-go years of the 1990s have been a great time for health care entrepreneurs. What with the Internet, the booming economy, and startling advances in medical technology and pharmaceuticals — as well as the continued evolution of managed care itself — the decade has been compared to the America of a century or so ago, when inventive geniuses brought mankind the electric light, the telephone, motion pictures, the automobile, and other entire new industries.
Managed Care thought it would be interesting to look at three startup companies that are setting down markers. They are young, but they are already big; these are not mom-and-pop health care companies. Each is attempting to define a whole new way of doing things. One is a national chain of hospices, the second is a growing chain of physician-owned heart hospitals, while the third lets clients use complex, expensive software over the the Internet. Of course, it's impossible to know which, if any, will become tomorrow's AT&T, or which will become what the Japanese call "chindogu," a useless invention. But each is pursuing a vision.
Burnham's Odyssey
Odyssey Healthcare, Inc.
Headquarters: Dallas, Texas
Began: 1996
Number of employees: 800
1998–99 sales: $71 million
Description: National for-profit chain of 25 hospice sites, and growing.
Back in the early 1990s, when Richard R. Burnham worked at Vitas Healthcare Corp., the nation's largest hospice company, he realized his entrepreneurial side wasn't being nourished. "I enjoyed hospice work because of the emotional gratification," recalls Burnham, 57. "But I also had business instincts, in terms of wanting to take something and build it and increase revenues."
The result was Odyssey Healthcare, which Burnham created with his partner, David Gasmire. Burnham is CEO and president, while Gasmire serves as chief operating officer.
To be sure, the concept of hospice, as a noun (a place for terminally ill people to live out their final days) or as an adjective (care provided to the terminally ill, in their homes, nursing homes, or other venues), is not new.
With baby boomers, the facts seemed to suggest to this pair of smart and ambitious businessmen that conglomeration and franchising would be the path to success.
Consider:
The U.S. hospice industry cares for 500,000 people annually and constitutes a $2.2-billion market.
Each year, 2 million people die in the U.S., and many of them are prime candidates for hospice care in their final weeks and months.
In 1990, there were 32 million Americans age 65 and older. By 2005, there will be more than 40 million.
Couple that with the facts that Americans are living longer and that death is often a protracted process that calls for the palliative care of hospice services. Finally, under the Medicare Hospice Benefit Act, signed into law in 1982, the government pays nearly the entire cost of hospice services. The conclusion seems obvious: Hospice is a growth industry.
Or is it? Burnham is the first to admit that there have been some stumbles along the road, and the most obvious is the mixed blessing of Medicare itself. True, Odyssey gets 85 percent of its revenue from Medicare, but the Medicare hospice payment rate, about $100 a day, isn't much when you consider the range of services Odyssey provides: home health visits and equipment, psychosocial and spiritual support, some pharmaceuticals (Medicare covers only pain relief), and bereavement support for families after a patient dies.
Medicare "puts the squeeze on us," says Burnham. "We have to do a better job of cost control."
It seems to be working: This year, Odyssey turned a profit for the first time, although Burnham won't say how much. Besides, he takes a philosophical approach: "We're a startup company, and you always budget to lose money early on."
Burnham is optimistic. His strategy is to compete in urban areas with enough old people to warrant the investment required. Burnham predicts, with some trepidation, that next year's revenue will hit $125 million, an increase of 76 percent from last year. He hopes to take Odyssey public someday. The company is also starting to acquire existing hospice facilities, whose number Burnham estimates at about 2,000 — most of them small operations ripe for acquisition.
Meanwhile, Burnham is hoping Congress will pass laws giving hospices relief from the so-called "marketbasket increase" by which Medicare raises hospice reimbursement rates by a smaller percentage than the real rate of health care inflation.
Meanwhile, he says, being a health care entrepreneur is "fun and enjoyable. It takes a lot of long hours and hard work, but there's a great sense of accomplishment."
"Focused factory"
Medcath Inc.
Headquarters: Charlotte, N. C.
Began: 1988
1998–99 sales: $275 million
Description: Provides cardiology services in three ways: Owns and operates mobile and fixed-site cath labs, is a physician practice management company for cardiology groups, and builds and runs single-specialty heart hospitals.
While it's true that Medcath Inc. in Charlotte, N.C., isn't exactly a new company, it has entirely reinvented itself. The physician practice management (PPM) side of the business has declined, from six practices to only two, while the cardiac catheterization laboratory division accounts for a mere 15 percent of revenues, down from 85 percent just four years ago. Rushing to fill the revenue gap and Medcath's new raison d'être is the most interesting side of the business: Its eight specialty heart hospitals, with two more on the way.
Medcath is an illustration of the famous "focused factory" approach to manufacturing, which states that a company that does only one thing better than anyone else will thrive, whether it's selling French fries (like McDonald's) or health care. Medcath also represents a resurrection, of sorts, of an old idea: the physician-owned hospital, which went into decline after World War II. Under the Medcath model, physicians become shareholder-owners with Medcath, helping to raise funds to build and equip a new heart hospital (averaging $50 million), and sharing equally in the profits, when and if they occur. It's a model the investors love, but one that has come under heavy attack from competitors, who say Medcath is ruthless.
The Medcath idea is simple enough. Under the old model, cardiologists and cardiovascular surgeons typically belonged to groups, practiced at their offices and at local hospitals, and were paid by health insurers and Medicare Part B.
"So before Medcath, a physician, for all practical purposes, didn't have the opportunity to participate in Medicare Part A, the hospital inpatient component," explains the senior vice president for development, Dennis Kelly. That's because Stark I and II and other federal anti-kickback statutes forbid physicians from referring Medicare patients to hospitals in which they, the doctors, hold an ownership interest.
Loopholes in the laws mean that if the physicians own the hospital in its entirety, they're allowed to make the referrals.
"An exemption to Stark is the whole-hospital exemption, designed so large groups, like the Mayo Clinic, can own their own hospitals," explains Jacques Sokolov, CEO of Sokolov, Schwab, Bennett, a Los Angeles health care consulting firm. "This has produced a business opportunity that, if they want to receive income from the hospital, they can do it in direct proportion to their ownership equity. It's obvious that the key is to get the most productive physicians to participate."
Which is exactly what Medcath does. When it "invades" an area like Albuquerque, Little Rock, or Austin, it woos and often wins the affections of the area's leading heart doctors, men and women whose reputations are such that they take large numbers of patients with them wherever they go.
While these physician-investors are free, under their Medcath contracts, to refer patients to any hospital they choose, it stands to reason that they prefer to refer to the local Medcath hospital, for two reasons:
The Medcath hospitals, being single-specialty, are good at what they do, and;
It's in the physician's economic self-interest to do so.
The result, entirely predictable, is that existing acute care hospitals with heart centers end up losing a vital and lucrative portion of their patients to the new Medcath facility. In some cities, this has caused fractious political and legal squabbling, but Medcath usually wins. According to Kelly, it's taken longer to get the hospitals up and running then originally anticipated, but this year, for the first time, two Medcath hospitals actually made pro-rated distributions to their physician-owners.
How much? Kelly won't say, but the Wall Street Journal recently reported that Medcath officials "held out prospects" of annual returns of "$75,000 or more." The average individual physician contribution, according to Kelly, ranges between $10,000 and $100,000, "with an average two- to three-year period before return on investment," he adds.
Despite the delays, Medcath's physicians seem pleased, and some of them say they would have invested in Medcath even without the distributions. Kelly says Medcath doctors usually are able to realize an immediate 20-percent income increase simply because practicing at a Medcath hospital is so efficient. In almost every market it enters, Medcath corners the lion's share of patients within two years of opening, and there's no doubt that cardiology is big business: It's medicine's largest enterprise, with the tab for treating ailing hearts at $200 billion a year, about 20 percent of the entire U.S. health care economy. As the population ages, the future of heart hospitals — and of Medcath — looks rosy, indeed.
The Internet Connector
Trizetto Group Inc.
Headquarters: Newport Beach, Calif.
Began: 1997
Number of employees: 300
1998–99 sales: $11.4 million
Description: Application services provider (ASP) and health care Internet portal.
While nobody has figured out precisely what role the Internet will play in health care — and all bets are off when it comes to which companies will be the success stories of the 21st century — one thing is for sure: The entrepreneurial scramble for supremacy is on. If you ask Lu Kabir who's going to win, his answer is clear: Trizetto Group Inc.
Then again, as Trizetto's senior vice president for marketing and business development, Kabir is a little biased.
Although the company's roots go back further, it was not incorporated until 1997, and formally became Trizetto in 1998. The easiest way to understand what Trizetto does is to break it down to fundamentals. An application services provider, or ASP, is a company that sells access, usually via the Internet, to computer programs. The clients are managed care organizations, such as IPAs, HMOs, PPOs, PPMs, and MSOs.
The ASP industry is growing fast, because companies need help understanding and maintaining the complex software being written for them these days (just think how hard it is for individuals to keep up with upgrades alone!). They also need to have these massive software packages customized for them. That's what an ASP does.
In Trizetto's case, it licenses health care business software from the likes of McKesson HBOC or Medical Manager Corp., then sells it to clients "on a party-user basis, depending on how much application they need," in Kabir's words. Trizetto's customers include MedPartners, the Eye Clinic of Wisconsin, the Memorial Sisters of Charity, and some 70 others, according to Kabir.
Trizetto's other main function is as an Internet site for health care administrators (not physicians or consumers). Called HealthWeb, the technology was acquired by Trizetto last February, when it purchased another company. HealthWeb gives administrators using a web browser access to information concerning patient eligibility, authorizations, referrals, benefit verification, and claims status. It also offers what's called "core business transaction applications" — desktop publishing, database management, and other common office programs.
The promise is that this will be, at the least, less painful than the traditional own-your-own relationship of user to software.
That is undoubtedly something worthwhile. But will it be Trizetto that strikes the gold, or someone else? Admittedly, Trizetto's main competitors in the "connectivity and communications" sector, like Healtheon and CareInsite, had an earlier start, and are better known to the industry. Yet analysts say it's still extremely early in the game, and no one should be discounted yet.
"If you look at the companies that are going to benefit the most [from the Internet]," said Steven Halper of Donaldson, Lufkin, & Jenrette recently in the Wall Street Journal, "…it's the ones that connect all the various components of the health care delivery system." Like Trizetto.
Trizetto finally went public on Oct. 8. The company's stock did not experience the kind of roller-coaster ride that so many other Internet IPOs have gone on. (For example, CareInsite went public in June at 27, hit 62 two weeks later, then promptly fell back to 29.) Trizetto's was calm by comparison, opening at 9 (quite a bit lower than the company had hoped for), and remaining in that territory all the following week.
Kabir says Trizetto is making money. On Nov. 2, Trizetto reported a profit margin of 0.5 percent on revenues of $11 million. For the second quarter ending June 1999, Trizetto reported to the SEC a gross profit of $2.3 million and a net profit margin of 1.2 percent. Richard Lee, an analyst with the brokerage firm of Wit Capital, estimates that Trizetto will report a loss of 32 cents per share on $8 million in revenues for the third quarter.
Kabir won't reveal how much his stock is worth. "Let's just say I have a significant investment in this company," he says, smiling.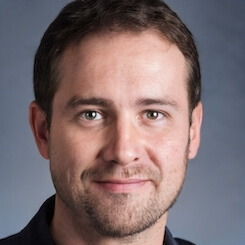 Paul Lendner ist ein praktizierender Experte im Bereich Gesundheit, Medizin und Fitness. Er schreibt bereits seit über 5 Jahren für das Managed Care Mag. Mit seinen Artikeln, die einen einzigartigen Expertenstatus nachweisen, liefert er unseren Lesern nicht nur Mehrwert, sondern auch Hilfestellung bei ihren Problemen.