I saw my doctor last month for an annual physical. I cannot imagine a better primary care physician; he's so thorough, so kind. After an exhaustive review, he said all seemed pretty much "ship shape," but he had to add one dig: "Hey, I was glad to hear you finally went for your screening colonoscopy. Thing is … I can't find any evidence that it actually happened. No claim, no entry into the electronic medical record, nothing. Did you end up having the procedure?"
Busted!! It's true that I went to have the procedure, and I shared this with my doctor. What I didn't tell him was that I left before it was performed.
The U.S. offers the highest advances in medicine and technology, yet only 55% of patients receive nationally recommended guidelines of care for their health needs. There are many contributing factors, but gaps in care that go unattended top the list.
Care gaps are caused by one thing: the "dropped ball." When it's the health care system that drops the ball, it's called failed care coordination; when it's the patient, it's called poor compliance. Care gaps are estimated to have caused between $25 billion and $45 billion in wasteful spending in 2011 alone because of avoidable complications and unnecessary hospital readmissions. The need for care coordination is driven by the fact that people inevitably have multiple physicians and care providers; no one specializes in the whole person anymore. Lack of communication between care providers leads to care gaps and inefficiencies that result in poor outcomes and higher health care costs.
To avoid the "dropped ball," physicians need to be singing from the same song sheet. They need access to the same information, a way to stay connected to their patients between office visits, and assistance with ensuring that each patient receives health care driven by best practices. That's what my doctor has, and he was able to catch me in my attempt to squirm out of a colonoscopy. And yet, although technology helps a doctor find a gap in care, that doesn't mean it gets closed. Closing care gaps requires doctors who can take action and patients who can respond to the advice and follow-through. Health is a partnership, a two-way street.
Here's the rest of the story. Two days after my doctor visit I got a call from a "health coach" who wanted to explore with me why I didn't want to have the procedure. I didn't need "information"; as a physician myself, I knew all the reasons why any person above 50 should want to have this test. Yet it was helpful to receive support to get over my resistance by discussing the issues holding me up — fear, humiliation, discomfort — the usual barriers that we all face at some point on the health spectrum.
With so many patients to care for and not enough time to spend with each one, physicians need reinforcements such as health coaching to promote patient engagement and healthy behavior change in between doctor visits. These services should focus on personal motivators, barriers to seeking care, education, improvement of self-care skills, and the promotion of patient accountability.
Bottom line: advanced technologies that allow communities of physicians to access and share up-to-date patient information are critical to identifying the opportunities, but technology alone won't get us the whole way there. Playing an equally large role is the patient, and the complex set of drivers and influencers of behavior.
Just imagine what we could accomplish with a system of care focused on the development of patient accountability through programs that inspire changes in the direction of healthy behavior, facilitated by advanced technologies. We could dissolve this problem of fragmented, uncoordinated care by identifying high-risk individuals, reducing readmissions, and reducing gaps in care, avoidable errors and costly complications. It has been estimated that solving this problem could save $240 billion a year. (Source: Let's Talk Cost, from Blue Cross Blue Shield of North Carolina) That's a figure we can't ignore. So while there is more than enough to do in the health care arena in the coming months and years — let's not forget the role technology can and must play in helping patients and physicians improve and foster accountability.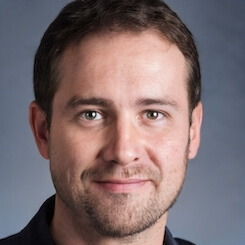 Paul Lendner ist ein praktizierender Experte im Bereich Gesundheit, Medizin und Fitness. Er schreibt bereits seit über 5 Jahren für das Managed Care Mag. Mit seinen Artikeln, die einen einzigartigen Expertenstatus nachweisen, liefert er unseren Lesern nicht nur Mehrwert, sondern auch Hilfestellung bei ihren Problemen.