Though hospitals were the slow adopters of EHRs, most are now fully engaged in trying to satisfy the federal requirement for "meaningful use" of an EHR thanks to CMS financial incentives. Still, as much as acceptance of the complex requirements needed to earn incentives is now a given with three fourths of health systems achieving stage 1 requirements, my discussions with providers from around the country leaves me observing that the intense focus on the details behind satisfying requirements has obscured the greater health policy picture.
In 1875, Frederick Engels wrote, "it cannot see the wood for the trees." It was an allusion he used in his famous treatise on the tension between science and utopia and his concern that the study of metaphysics was detracting from an appreciation of how we are all socially connected. At this stage, those working in IT and clinical practice alike are laboring away at identifying the countless numerators and denominators required for stage 2 attestation to CMS about their use of Certified EMR Technology. Try this informal poll on your health care colleagues: "Finish this thought: Meaningful use of…?" I predict you will not get an exposition on the logic model that connects CMS incentives to a process improvement utopia. Instead, you will find that for most, "meaningful use" is largely about implementation of electronic medical records (EMRs) rather than about meaningful use of clinical data to improve population health.
Seeing the forest
The "trees" that most of our colleagues are intently climbing are those that earn them points for patient "engagement" as it is defined by CMS. They are evaluating more integrated EMR tools that help them assure that "more than 10% of all unique patients admitted … are provided patient-specific education resources identified by Certified EHR Technology."
What's more, they are searching for solutions that help them show that 5% of patients "view, download or transmit to a 3rd party their health information." That is, after a clinical visit, do patients get online and use the health system's portal? For those of us who work in employer-based health promotion as well as in health care delivery, these might seem like readily manageable trees to climb, given that worksite wellness programs are regularly attracting more like 60% of participants to a portal and another 40% into interventions. While there are tremendous opportunities for translating the population health management lessons learned in employer settings to health care, there are also vast differences, given the current realities of institutionalizing standardized EMR processes in large dispersed health systems.
The tenet that health systems and employer-based wellness programs share is the need for greater health care consumer awareness and more robust responsibility-taking by patients in their care coordination and health improvement. Where "engagement" has become a generic watchword connoting levels of participation in health education and behavior change programs, "activation" is a variable that has been studied and advanced as a scientifically measurable and changeable construct. In the "Activate Study," a three-year randomized trial, we showed how the "Patient Activation Measure" (PAM) can inform the strategies of health systems and employers intent on improving engagement. Our research using PAM showed us that not only can we improve recruitment into chronic condition management programs but, if we arm them with effective health care consumerism skills, we can also significantly improve their levels of activation in health care decision making.
Most have not yet begun their attestation process for stage 2 of meaningful use. As CMS states in its guidelines, it is in stage 2 that "patient engagement moves front and center." A well validated tool like PAM can helps us climb the meaningful use hurdles for patient engagement. With a better view from up high, perhaps more providers will see the forest with its promise of better population health outcomes.
More like this
Meetings
| | | |
| --- | --- | --- |
| HealthIMPACT Southeast | Tampa, FL | January 23, 2015 |
Our other journal
P&T Journal for November 2014
FEATURES
LETTER TO THE EDITOR
Medications for Parkinson's Disease
PERSPECTIVE
The Changing Roles of P&T Committees
Epilepsy Management: Newer Agents, Unmet Needs, and Future Treatment Strategies
PIPELINE PLUS
Modest Growth Seen in Epilepsy Market
MEETING HIGHLIGHTS
European Society of Cardiology and Transcatheter Cardiovascular Therapeutics
BOOK REVIEW
"Generic: The Unbranding of Modern Medicine," by Jeremy A. Greene, MD, PhD
DEPARTMENTS
MEDICATION ERRORS
Misadministration of IV Insulin Associated With Dose Measurement And Hyperkalemia Treatment
PRESCRIPTION: WASHINGTON
FDA's Proposed 503B Draft Compounding Guidance Raises Concerns of All Kinds
New Drugs/Drug News
Pharmaceutical Approval Update
DRUG FORECAST
Riociguat (Adempas): a Novel Agent For the Treatment of Pulmonary Arterial Hypertension and Chronic Thromboembolic Pulmonary Hypertension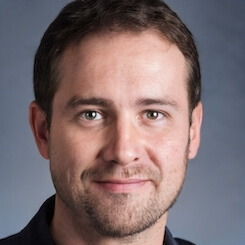 Paul Lendner ist ein praktizierender Experte im Bereich Gesundheit, Medizin und Fitness. Er schreibt bereits seit über 5 Jahren für das Managed Care Mag. Mit seinen Artikeln, die einen einzigartigen Expertenstatus nachweisen, liefert er unseren Lesern nicht nur Mehrwert, sondern auch Hilfestellung bei ihren Problemen.