More than 73,000 signatures are needed to place the initiative on the ballot, and so far about 30,000 have been collected. Political consultant Tom Mann, who is assisting Miller with the statewide effort, is confident that all the necessary signatures will be obtained by the July 5 deadline.
If voters approve the initiative, Oregon will be the first state to have such a ban on its books. The anti-capitation measure would limit provider payment methods to fee-for-service, hourly wages, salary or expense reimbursement. If enacted, the law would go into effect by the end of 1997. Organizations that failed to comply would lose their licenses.
The problem is not with managed care, but with capitation, "an unethical process that eliminates the doctor being the patient advocate," says Mann. "Capitation rewards people for withholding care. Doctors should be allowed to make decisions based on the needs of the patient and not on the financial arrangements of a managed care organization."
Mann is confident that the initiative will pass, but that won't end the battle. Even if it is enacted, the measure is likely to face a court challenge from supporters of capitation. To those who ask how costs can be held down without capitation, Mann says, "Medical savings accounts will make the industry competitive again."
Indeed, many states are moving ahead with enactment of medical savings account measures (see map below). Last year, 12 states passed legislation permitting the establishment of these accounts. Another dozen may consider similar measures this year, with Pennsylvania, Ohio, New York, Florida, Georgia and Nebraska among those likely to pass such bills.
MSAs are designed to cover most of the cost of an individual's medical care. With MSAs, employers buy catastrophic care policies that cover medical expenses above a certain amount — usually around $1,500. The savings in health insurance premiums as well as some additional money employers provide is then used to set up MSAs for each worker.
The accounts cover medical expenses up to the point where the catastrophic insurance kicks in. The state laws permit state tax deductions for MSA contributions. In addition, "MSAs eliminate out-of-pocket expenses and co-payments," says Jack Strayer, federal affairs director for the Council for Affordable Health Insurance, in Alexandria, Va., a major MSA advocate.
The accounts also are appealing because they preserve consumer choice. Any unused account balances go directly to workers at year's end.
Supporters of MSAs say they encourage individuals to become more prudent buyers of health care, since they, not a third party, are paying for the services they receive. Managed care advocates, however, say MSAs may create adverse selection problems in which young, healthy individuals opt for the MSA/catastrophic policy so they can build up large balances, while older and sicker individuals remain in fee-for-service or managed care plans, driving up their cost.
Untrue, says Strayer. "We have no evidence of adverse selection. There are about 6,000 businesses throughout the country using MSAs and there is not one instance of adverse selection." MSAs should not be limited to indemnity plans, he says. There are ways that they can be affixed to an HMO so that some of the employer's payment is channeled into the MSA and some into an HMO.
Iowa is entering uncharted territory as the first state to enact an electronic billing law. But it's already running into some roadblocks.
The Iowa legislature, which unanimously passed the statute in April 1994, intended electronic billing to serve as the basis of a "community health management information system" to assist with policy decisions. But the high cost of setting up a central data reposi- tory for the system is likely to delay the effective date of the law by a year, says Ed Whitver, manager of medical services for the Iowa Medical Society.
— Joan Szabo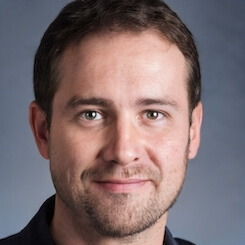 Paul Lendner ist ein praktizierender Experte im Bereich Gesundheit, Medizin und Fitness. Er schreibt bereits seit über 5 Jahren für das Managed Care Mag. Mit seinen Artikeln, die einen einzigartigen Expertenstatus nachweisen, liefert er unseren Lesern nicht nur Mehrwert, sondern auch Hilfestellung bei ihren Problemen.