It was the hot topic at the DMAA annual conference because attendees could not agree on its viability
The "medical home" was not far from many presenters' scripted notes at the disease management industry's annual meeting. "It's the hottest thing out there," said one speaker, Lisa Latts, MD, vice president for "programs in clinical excellence" at WellPoint, who indicated that her company is undertaking multiple tests of the concept.
About 800 registrants from as far as China attended the three-day event just before Thanksgiving in Hollywood, Fla. In at least four seminars, presenters demonstrated how disease managers can jockey for a seat at the medical home dining table, in contrast to last year's forum when there were no named medical home lectures.
This was the tenth annual meeting of what now calls itself DMAA: The Care Continuum Alliance. It had been the Disease Management Association of America.
Some rendered unabashed support. "I see the medical home as an entirely new business opportunity," said Tracy Moorhead, DMAA's president and CEO, between sessions. Others, more skeptical, saw the medical home as an example of a health system grasping at straws to remedy runaway costs, promote better health outcomes, and cope with a dire shortage of primary care physicians.
"The medical home is the most overrated concept," said the industry pundit Al Lewis, president of the Disease Management Purchasing Consortium, at an off-site vendor dinner given by Pharos Innovations, a remote patient-monitoring company.
"Where are the alleged savings supposed to come from?"
Christmas gift
William Appelgate, PhD, executive director of the Iowa Chronic Care Consortium, said the medical home is "a Christmas gift to family practice docs from Congress." Appelgate was referring to the three-year, up to eight-state, high-need beneficiary Medicare medical home demonstration project starting in 2010 that will pay primary care physicians $40-$52 per member per month to coordinate their patients' care. Increased compensation could total as much as $100,000 each per year.
Definition
Sometimes called the "patient centered medical home," the term is so riddled with confusion that several speakers were obliged to define it. In general, it allows primary care physicians to be paid extra to coordinate specialist care and to supervise a team of allied health professionals who focus on prevention and disease management.
The uptick in payment would put primary care physicians on a more even footing with specialists, who earn substantially more, a situation causing a dangerous shortage in the number primary care physicians, according to the American College of Physicians, one of the primary care trade groups pushing the concept.
A fog over the medical home extends to those who might staff it. "The jury is still out on the type of medical professionals that belong in a medical home," said another speaker, Vincent Kuraitis, JD, principal of Better Health Technologies, a consulting company.
Suggestions include an interdisciplinary team with a primary care physician at the helm who directs:
A medical assistant who routinely checks preventive updates before patients are seen and prepares orders for the physician to sign for such things as colon cancer screening and tetanus shots
A shared clinical pharmacist who examines shopping bags that some patients bring, laden with herbs, vitamins, over-the-counter drugs and prescribed medications, for drug interactions and for duplicated, unnecessary, or dangerous drugs
A shared licensed practical nurse who fields phone calls, conducts triage, orders medical equipment, and manages the insurance paperwork and referrals, and
A registered nurse who fields the physician's clinical phone calls, conducts chronic disease management, diabetic counseling, weight teaching, and other preventive care (or this function could be farmed out to a disease management company).
At the heart is a mandatory electronic medical record that can be shared by all who provide care.
"Some practices won't be able to afford, and won't want to hire, a full time registered nurse," said Moorhead, head of DMAA. "There is a lot of technology associated with disease management, so doctors may want to outsource that piece of the medical home."
Kuraitis agreed. "Ultimately we may find out a nurse can achieve just as good or better results than a disease management company," he said. "Right now, though, it would be difficult for physicians in general to develop the analytical tools, the information technology tools, and the behavioral techniques that the disease management industry has developed over the past 10 years."
Enabling physicians to outsource disease management may require changes in the industry. "Physicians are telling us, 'We don't want to be dealing with 15 different companies handling 15 different diseases. We're looking for a single point of care,'" WellPoint's Latts said.
Attached to the medical home concept is the controversial view that it will save the health system money. "The medical home has the potential to contain health care costs, particularly by reducing hospital admissions, ER visits, and inappropriate specialist visits," said another speaker, David Brumley, MD, medical director for health management at Blue Cross Blue Shield of Massachusetts.
Kaiser Permanente keynoter, Paul Wallace, MD, medical director for health and productivity management programs, said, "Paying for the medical home is a zero sum game — there is no cost savings."
Still, other speakers were reserved. "It's a promising but untested model," Latts said.
"It will take a while to assess," added keynote speaker Gail Wilensky, PhD, an economist, health policy expert and former MEDPAC chairwoman.
No matter whether it saves money, "it's just good primary care," said Sharon Glave Frazee, PhD, vice president for health informatics & research at Take Care Health Systems, the Walgreens subsidiary that sets up employer and retail clinics.
One physician representing Emblem Health, New York (parent of GHI and HIP) who asked not to use his name said his company has a medical home project. "I don't know that the medical home has proven itself," he said. "We don't know the costs or limitations. For a managed care company, the question is who gives me the better return on investment."
Physician push back
The Emblem doctor said that his company had encountered significant physician pushback when it came to sign up doctors, something Kuraitis had anticipated. "Early adapters are entrepreneurial and willing to try new things. They are not representative of the doctor on the street," he said.
WellPoint's Latts articulated other troubling issues. "Our customers are saying we're already paying you for disease management; we don't want to pay twice." What's more, doctors are uncertain how to make their offices into medical homes. "In all of our locations where we're doing medical home pilots, docs are saying, 'you have to help me transform into a medical home.'"
A done deal?
The conference unveiled many medical home cheerleaders who produced studies indicating its benefits. Frazee, of Walgreens Take Care Health Systems, demonstrated through a self-insured employer pilot that patients signed up for, and stuck with, disease management programs longer if they were part of a medical home.
The concept may be a locomotive without brakes. "The medical home is sweeping the country as the next saving grace," says Wilensky. The National Committee for Quality Assurance has constructed a framework for certifying medical homes, calling it, "an antidote to a fragmented system." The concept has garnered support from the Association of American Medical Colleges, coalitions of business leaders, consumer groups, and others.
Medical home supporters point to a number of medical studies, including one in the Annals of Internal Medicine that demonstrates that a strong primary care infrastructure is a common denominator of high-functioning health systems in developed countries.
Kuraitis adds: "This could be the next big thing or this could fail. There are no guarantees."
Health plans are evaluating whether to stop carving out drug benefits, disease management, and even behavioral health management
Given emerging technology — and a contracting economy — health plans are looking hard at whether carve-outs for pharmacy benefits, disease management, specialty pharmacy, and behavioral health care are worth the money. Affordable software for managing even the most esoteric of services — expensive long-term drug therapies for cancer, for example — is becoming available.
Most important, plans are increasingly aware that a comprehensive integrated approach to managing a continuum of care is a powerful marketing strategy. They say their ability to merge drug data with lab results and diagnostic history is the future of high quality medicine.
Why, they ask themselves, should they subsidize the bottom lines of PBMs, managed behavioral health care companies, and disease management vendors? Couldn't they earn the revenue going to these vendors from purchasers?
"Several very large plans, such as Aetna, are bringing these services back in-house, especially disease management," says Peter Kongstvedt, MD, a leading health care consultant. "The theory is that they themselves can use the sophisticated information technology needed to manage care upstream, identifying cases early that will cost more money later. Handling these services in-house allows them to tightly integrate case management."
A carve-out is just what the phrase implies: health care programs focused on a specific disease (like diabetes) or service (like prescription coverage) that are "carved-out" of a benefit design. A vendor is paid to provide them, usually for a flat fee. The care provided is usually highly managed and generally the vendor assumes financial risk.
The value of a carve-out — whether it is for managing prescriptions, chronic diseases, mental health and substance abuse treatment, or expensive injectables — is to provide the expertise that would be prohibitively expensive for plans to develop and sustain. But health plans are developing the technology needed to successfully manage those areas, say some experts, and offering an integration of care that stand-alone vendors can never provide.
Plans refer to the technology that allows for service integration as informatics, and they view their claims databases as chronic disease management tools. Kongstvedt says that predictive modeling — a sophisticated and expensive technology used to predict individual member risk for specific diseases — is an example of what deep-pocketed national plans might be able to implement that is beyond the reach of regional plans, which makes them more reliant on carve-outs. "But even that is changing as sophisticated technology becomes less expensive and therefore more available to more plans," he says. "That could be what will affect the future, especially for disease management vendors."
Disease Management
One carve-out industry undergoing significant transformation is disease management. Plans are bringing these programs in-house for several reasons — the single biggest reason being that new technology is allowing the integration of databases, including prescription records, medical claims, and laboratory data. A survey by Health Industry Research Companies (HIRC), a consultant, found that in 2006, health plans purchased 169 such programs from DM vendors. Last year, that number had fallen to 80. A marketing push by a couple of vendors brought that number back up to 112, as of last spring.
Plans are increasingly aggressive in marketing their ability to manage chronic diseases, and they position themselves as competitors to stand-alone DM vendors — in fact, they use informatics to push their book of business. Aetna, for example, promotes what it calls its "CareEngine System" personal health record. What such plans offer purchasers is the ability to manage — not just treat — a chronic disease, interacting with patients in a personal and aggressive manner.
The CareEngine System is a proprietary technology developed by ActiveHealth Management, Aetna's own DM company for high-risk patients. The technology continuously scans an individual's health data and claims information against medical literature and alerts members and physicians to "possible urgent situations and opportunities to improve care," the company says. It integrates data from medical, pharmacy, and laboratory claims and is tied into the personal health record that a member can access and update with family medical histories.
Aetna decided several years ago to bring most carved-out services back into a fully integrated delivery system — and the company really never looked back. The idea was to create a "holistic, member-centric way of acting," says Laurie Brubaker, head of Integrated Health and Productivity Solutions.
According to Brubaker, the company uses its claims database to stratify members into four segments: healthy or low risk, at risk for disease or injury, managing a chronic disease, and experiencing major and catastrophic health care events. Aetna Health Connections is the company's disease management program.
All this is pretty sophisticated, and Aetna prides itself on being ahead of the curve. "We have developed the leverage, through our technology, to build bridges across an entire spectrum of care," says Brubaker, including behavioral health care and the complications associated with a number of chronic diseases. "It's a seamless system between medical and pharmaceutical that improves quality, reduces costs, and offers payers a paradigm shift in how health care is delivered."
Experience counts
Integration is all well and good, says Al Lewis, president of the Disease Management Purchasing Consortium International, but DM uses protocols that were developed over time by vendors — and is still delivered, at least on the state and regional levels, more effectively by those with the most experience. "Without question there is a trend toward internal provision of DM by large health plans," he says. "But we maintain a large database of outcomes, and it shows that outsourced vendors tend to do better. They provide better training and get better results. They already know all the tricks. In most cases they've been doing it for a much longer time."
And they remain a force to reckon with on a regional and state basis. The HIRC report stated that "regional health plans continue to embrace DM and continue to use vendors." HIRC found that disease management organizations, excluding in-sourced programs, will have about $2.3 billion in revenue this year. Those are the plans marketed directly to HMOs and employers. How much revenue in-house DM programs add to health plans' bottom line isn't known.
The HIRC document also reported a survey of purchaser satisfaction and found that "the list of the most effective health plan DM programs on a national level has decreased, with only four plans nominated in 2008. This is because some large integrated national payers are reporting inaccurate outcomes data. In contrast, the number of most effective statewide or regional health plan DM programs has increased to 24. This may be attributable to strong physician networks."
Notwithstanding all that, even some regional plans are bringing DM in-house. Blue Cross & Blue Shield of Minnesota announced in May that it is launching its own DM program and ending its relationship with Healthways, a Tennessee-based DM vendor. The BCBSMN program will be telephonic and use computer searches of medical records.
"These decisions depend on individual plan circumstances, such as scale and staffing goals," says Gordon Norman, MD, executive vice president and chief science officer of Alere Medical, one of the nation's largest disease management companies. His professional experience exemplifies the changes that are occurring in the disease management business. He joined Alere in 2005 when it purchased PacifiCare's disease management business and became that health plan's exclusive disease management vendor. PacifiCare is now owned by UnitedHealth Group, and United has its own in-house disease management unit, OptumHealth. But OptumHealth subcontracts with Alere to provide several DM programs.
"There are advantages to in-sourcing and to out-sourcing specific services, and that is what many plans are now doing," says Norman. "They turn to outside vendors to provide services that are particularly difficult to manage, such as high-risk pregnancies which may require intensive heart monitoring, or behavioral health care, which may have an entirely different benefit design than medical."
"The industry has indeed become very complex," says Tracey Morehead, president of what used to be called the Disease Management Association of America and is now named DMAA: The Care Continuum Alliance. "That's why we changed our name. Our organization now represents a wide range of companies, including plans, DM vendors, pharmacy manufacturers. And their services are spreading into new markets, such as hospital systems."
Worth the cost?
DM vendors are offering more services to more markets, but vendors are still having difficulty establishing their cost effectiveness. A recent commentary by Brenda Motheral, BPharm, of the DM consulting company CareScientific in Brentwood, Tenn., published in the Sept. 2008 Journal of Managed Care Pharmacy, states that DM companies still have to prove that they are cost-effective. "It does not really matter whether DM is offered by a health plan or a vendor; it remains an open question whether they established their effectiveness," says Motheral in an interview. "They still need to establish, for example, that they can function transparently and have proven outcomes."
Behavioral Health Care
Mental health case management outcomes data are hard to come by. Kongstvedt points to the fact that "particular expertise is needed to successfully manage the clinical aspects of mental illness because the treatments are unique." Management of many mental illnesses, for example schizophrenia, is often done by specialty companies even when a plan maintains an in-house behavioral health program.
But the management of depression, which often accompanies chronic diseases like congestive heart failure and diabetes, by an integrated internal program has clearly demonstrated cost effectiveness, says Kongstvedt. "It is in the ability to manage the complexity of disease states that disease management is the most valuable. Depression management is a good example of the possible advantages inherent in an internal, integrated program."
Aetna ended its relationship with Magellan, the dominant managed behavioral health company, in 2004. Last year it reported some meaningful outcomes in the internal program it developed, the Medical/Psychiatric High Risk Case Management Program (Med Psych). Med Psych targets members who have concurrent medical and behavioral health conditions, particularly diabetes and depression. The program evaluation looked at medical, pharmacy, and utilization costs over one year and compared members who were enrolled in the Med Psych program with those who were not enrolled. The study looked at claims data for 2,737 Aetna HMO members and 1,834 Aetna PPO members.
Aetna Behavioral Health, the wholly owned company that runs Med Pysch, demonstrated a total behavioral cost savings of $136 per member per month when members were enrolled in the program compared to members who were not enrolled. In addition, medical costs for these depressed diabetic patients decreased by $175 PMPM.
Pharmacy and antidepressant costs did rise ($39 PMPM and $11 PMPM, respectively) for members enrolled in the program. A post evaluation of enrolled patients showed an increase in self-perception of physical and mental health as measured by SF12 scores. (The SF12 is an industry-standard, 12-item, self-administered questionnaire that assesses symptoms, functioning, and quality of life.)
The primary way a fully integrated behavioral/medical model differs from a vendor model is that there is no distinction between physical and behavioral health. Benefit structures are combined, financial risk is pooled with risk for medical services, and a common provider network is established. With a vendor, there would be a distinct behavioral health panel managed by that vendor.
But notwithstanding those advantages, the complexity of a full range of behavioral health benefits — especially for chronic mental illnesses — means that state and regional plans will probably continue to rely on vendors. It is too early to tell what the federal government's recently enacted parity legislation, which does not take effect for a couple of years, will do to the market, but some experts say that carve-outs will remain important in this field for some time.
Drug Benefits
Whether or not that is also true for pharmacy benefits, including specialty pharmacy, is unclear, however. Health plans, even several of the regional plans that are engaged in Medicare Part D, do appear eager to bring their drug benefits in-house — primarily because the value of integration of drug and medical services is not at all unclear. "PBMs simply do not have access to diagnostic data," says Aetna's Brubaker. "That pretty much eliminates their ability to integrate these benefits."
Very large employers apparently do not see it that way, at least not yet. Nearly 60 percent of 508 respondents (all employers with 500 or more employees) to a recent Mercer pharmacy benefit survey use either a pharmacy benefit management company (48 percent) or pharmacy benefit administrator (10 percent) to manage their drug benefit. Forty-one percent rely on a health plan to provide pharmacy benefit services. Mercer says use of PBMs has been stable for several years.
But use of PBMs is strongly related to employer size: Just 34 percent of respondents with 500 to 999 employees use a PBM, compared to 70 percent of those with 20,000 or more employees. PBMs are used most frequently in the South and Midwest (54 percent and 53 percent of respondents, respectively); they are least common in the West (34 percent). The three PBMs used most frequently by survey respondents are the three big players, which have the ability to offer substantial savings. CVS Caremark has 25 percent of these respondents, Medco has 24 percent, and Express Scripts has 15 percent.
"We offer a focused approach," says Jon Blauman, Medco's vice president for marketing and product development. "We offer a degree of expertise that is very difficult for a health plan to replicate, and we offer a pricing model that is very difficult to match."
Market analysts agree that PBMs offer a powerful model. In a recent survey of 50 large employers by J.P. Morgan Securities, two thirds of respondents said that the probability of creating an internal drug benefit program under a medical benefit in the next two years was less than 25 percent. "Price and services were cited as the top two benefits of carving out drug spend," the report says.
UnitedHealth Group and Cigna and other plans have invested resources to provide some types of services similar to those of PBMs. "Major health plans, including national and regional health plans, have become more aggressive in their attempt to prevent carve-out of prescription drug benefits to PBMs," according to the Mercer analysis. Their tactics include aggressive pricing.
Cigna Pharmacy Management has implemented what it calls the Prescription Drug Price Quote tool, an online tool that allows members to seek the best price under their specific health plan, comparing brand-name drugs, generics, and therapeutic equivalents and taking into account tier placement, mail-order discount, and other factors. The company reported that one employer that was testing this tool's associated electronic coupon program achieved a 74 percent conversion to generics, resulting in a 7 percent reduction in the increase in drug costs for one year.
Aetna officials say that it is the integration of medical and pharmacy coverage that is the single most important element in an internal drug benefit. The company announced in September that it experienced medical cost savings of 2.7 percent in both 2005 and 2006 as a direct result of the integration of the pharmacy benefit, about $6 PMPM at that time on a total PMPM medical cost of $227 for those in the analysis.
The primary rationale for carving out PBM services is mail order, where most of the savings to payers occur. As PBMs are being forced by state laws to become more transparent, some plans are asking whether they might be able to provide the service more cheaply themselves. Some national plans have developed mail order services.
Specialty pharmacy
No single drug cost factor has caught the attention of purchasers as much as specialty pharmacy, the single largest contributor to the jump in drug prices, accounting for more than a third in the overall jump in drug costs last year. The primary reason for a plan to hire a vendor is that managing specialty pharmacy requires highly specialized expertise. But as populations age and disease management becomes an increasingly prevalent product line for health plans, folding specialty pharmacy into chronic disease management is increasingly cost-effective.
A Medco survey found that purchasers continue to have strong faith in PBMs to help control the cost of specialty drugs. But a fifth of the respondents said that health plans could do the job just as well.
"What purchasers want from us that they believe they cannot get from plans is that all of our systems revolve around our drug benefit," says Medco's Blauman. "That expertise carries over to specialty drugs."
Perhaps, says Aetna's Brubaker, but "The single most important element in the provision of health care is quality, and integration of care is the single most important element in quality care."
The increasing use of electronic records may lead the way toward access to diagnostic rationales and long-range patient treatment histories
A recent report by Deloitte Consulting promotes the idea of health plans paying retail pharmacists to serve at the core of disease management programs. The idea is to enhance the role of the pharmacist within an integrated system of care delivery, using pharmacists' databases to improve compliance, diagnostic accuracy, and prescription appropriateness.
This approach, Deloitte researchers say, can save money for plans by improving quality — getting the right drug to the right patient at the right time. Medicare, some health plans, and drug store chains are looking at the idea, basically as an expansion of medication therapy management services
"The use of pharmacists in this way certainly could be a substantial advantage, especially within the medical home concept," says Paul Keckley, PhD, director of the Deloitte Center for Health Solutions, who wrote the report, Disease Management and Retail Pharmacies: A Convergence Opportunity. "They could have a role as care coordinators, with associated potential savings for health plans."
Emerging concept
The medical home that Keckley refers to is an emerging concept with considerable support. Essentially, it refers to a health care delivery system in which individuals use primary care practices as the basis for "accessible, continuous, comprehensive and integrated care," says Keckley.
"The goal is to provide patients with both preventive and curative care in a coordinated fashion," he says. "Pharmacists fit a natural role in that model, in that they are medication management professionals."
"Pharmacists certainly have the skills, training, and knowledge to be prime players in a coordinated approach," says Judy Cahill, executive director of the Academy of Managed Care Pharmacy. "An inherent shortcoming to this idea, however, is lack of pharmacist access to patients' medical records. For them to play a pivotal part in care management, the medical record is essential."
Keckley agrees. Lack of pharmacist access to patient medical records currently limits the role of the pharmacist to medication management, rather than offering an opportunity to manage care between patients and providers, such as nutritionists and physical therapists, he says. Two promising cultural developments, however, have the potential to change that: the increasing use of electronic medical records (EMRs) and the industrywide promotion of electronic prescription transmission.
EMRs will allow pharmacists access to diagnostic rationales and long-range patient treatment histories. For example, an EMR can give pharmacists access to laboratory data. HIPAA privacy concerns may have to be addressed through authorization forms, and state boards of pharmacy may have to re-examine current regulatory practices. But these concerns are already being addressed through medication therapy management (MTM) initiatives across the country — many sponsored by health plans that see a cost advantage in having pharmacists counsel patients.
E-prescribing not only gives pharmacists access to insurance information — data that are mostly already available to them through pharmacy benefit management software — but it also enhances communication with physicians. Several emerging e-prescribing models, sponsored by health plans, include e-prescribing as a component of EMRs.
"Bring into that the use of clinical management tools, which are the tools that DM companies now market, and pharmacists will be able to offer a degree of coordination, especially for patients with chronic diseases, that no other provider, including physicians, is as readily able to provide," says Keckley. "Plans should consider paying for that service."
According to Deloitte, the primary populations served by DM programs are patients with "high-prevalence/high-cost" diseases such as asthma, diabetes, congestive heart failure, chronic obstructive pulmonary disorder and coronary artery disease. These populations "benefit from self-care coaching," says Keckley, "and they trust their pharmacists."
"There is great potential for pharmacists as care coordinators," Cahill agrees. "That's part of the promise that medication therapy management holds for the quality of care."
"There is a huge set of costs associated with lack of proper medication mismanagement," says Keckley, "resulting from wrong doses, drug-drug complications, or even bad handwriting. Focusing on medication management as a core element of disease management, something pharmacists at the retail level are professionally prepared to do, could improve the accuracy of diagnosis, the appropriateness of scripts and improve patient adherence."
Keckley says that even within the DM process as it exists today, pharmacists are being underutilized. And given that $330 billion a year is spent on drugs, encouraging pharmacists to play an active role in the care management process for chronic diseases already makes good business sense.
"Pharmacists already have access to a patient's drug history, including over-the-counter medications, through insurance data," says Keckley. "This data can provide a strategic advantage in disease management, an advantage that is currently underutilized."
Deloitte expects the market for disease management services to reach $30 billion within five years as a result of the nation's aging population, increased incidence of chronic diseases, increased enrollment in Medicare and Medicaid programs, and continuing pressure to contain health care costs. Research shows that only 1 in 4 diagnosed patients with chronic conditions takes medication as directed, "so medication management is a significant determinant of chronic care management outcomes and cost avoidance," says Keckley.
Another element of all this is that although "the centricity of the physician-patient relationship is a fundamental premise of disease management, the degree to which physicians are involved in the actual coaching process varies widely," says Keckley, in spite of strong evidence that a higher degree of treatment compliance occurs when physicians are involved.
"EMRs will play a role in that," says Keckley, "because they can assist in more accurate diagnoses and appropriate treatment plans and can make that information more available to pharmacists, who many patients view as highly trustworthy."
Keckley adds that vendors of disease management services do not use currently available patient-tracking and other information technology software effectively. He adds that plans are paying DM companies for operating models that are inefficient and nonscalable. And right now, although more than 70 million individuals (almost 40 percent of the adult population) have one or more chronic diseases, with seniors routinely diagnosed with three or more, only 20 million of those patients participate in any disease management program.
Medicare
The federal government has a stake in this. More than 80 percent of Medicare enrollees have one or more chronic conditions. Health expenditures for Medicare increased to $401 billion in 2007, including a 19.8 percent increase in prescription drugs.
As a result of these trends — improved technology and a growing demand for improved DM services — Keckley says that "health plans and Medicare will pay retail pharmacies for disease management services that result in improved patient care and lower costs."
"Reimbursement for disease management services will be accepted by commercial plans and tested by Medicare via pilot programs," he says. "It's already happening. Placing pharmacists in that scenario is not a big jump."
The pros and cons of each weigh heavily, but ultimately, a melding may benefit patients and primary care physicians
According to the Disease Management Association of America, disease management "is a system of coordinated health care interventions and communications for populations with conditions in which patient self-care efforts are significant." There are six components:
Population identification processes
Evidence-based practice guidelines
Collaborative practice models that include physician and support-service providers
Patient self-management education
Measurement, evaluation, and management of process and outcomes
Routine reporting/feedback loop
According to the American College of Physicians (ACP), the Chronic Care Model consists of six components:
Encouraging patients to engage in the management of their own health and providing them with the resources and skills to obtain appropriate health care services
Designing the delivery system to assure the provision of effective, efficient clinical care
Embedding clinical decision support tools into daily practice
Using information technology to support patient education, coordination of care, patient care planning, and monitoring of performance
Use of community resources, partnerships, and policies to support the health care system;
Organization of health care to create a culture of safe and high-quality care
Despite the absence of definitive evidence from clinical trials that disease management organizations (DMOs) consistently reduce health care costs, many managed care insurers contract with them. While the underlying reasons for this have not been well described, it is likely that managed care organizations are relying on a reasonableness or face validity standard instead of insisting on scientific proof.
In addition, many DMOs have been willing to put their fees at risk if financial targets are not achieved.
Finally, there is some evidence that DMOs are achieving gains in clinical quality in the care of persons with diabetes mellitus, hypertension, asthma, and chronic heart failure.
When it comes to the slow pace of improvement in the care of persons with chronic illness in the United States, there really has been no competing alternative.
Push, pull
Until now. At about the same time that DMOs became established, physicians at the Health Care Cooperative at Puget Sound began to describe the successes associated with new clinical approaches to chronic illness. Called the Advanced Medical Home or the Chronic Care Model (CCM, mostly used in this article for "chronic care management," which is what the model is all about), it changed the physician's role from providing one-on-one care to team leadership based on a division of labor, allocation of appropriate clinical responsibilities to nonphysician team members, patient-centric coaching, and reliance on information and technology-based decision support.
In contrast to DMOs, the Chronic Care Model was nurtured in academic scientific meetings and peer-reviewed medical literature. While it also meets a reasonableness standard, CCM's acceptance in clinical settings has been supported by a number of rigorous clinical trials showing that it leads to gains in clinical quality and can reduce costs.
Given the pressure on physicians' income, the consequent shortening of patient visits, and sometimes 14-hour days, it is little wonder that the national primary care physician organizations did more than just rail against their specialty colleagues' procedure-based incomes and support class action suits against managed care: They also embraced CCM as a key ingredient in the revitalization of primary care.
It is remarkable that the American College of Physicians, the American Academy of Pediatrics, the American Academy of Family Physicians, and the American Osteopathic Association would agree on anything. Not only have they agreed that primary care is on the verge of collapse, they say they intend to work together to promote the institution of, and payment for, CCM as a centerpiece of primary care reform.
Not DM
That reform appears to exclude disease management. While both DM and CCM arose in response to deficiencies in the care of chronic illness and the creators never intended one to be an alternative to the other, advocates of CCM have pointedly emphasized that they are not the same. The primary care organizations appear to be arguing that some or all of the fees paid by health insurers to DMOs should be used to support CCM instead. Their position on CCM's funding is undoubtedly adding to the ever-present tensions between them and managed care organizations.
It remains to be seen what health plans will do. They and DMOs that they contract with have an abiding respect for the possibility of a physician backlash and recognize that the economic sustainability of primary care is dubious.
However, given their fundamental mission, it is unlikely that managed care organizations will willingly cede total responsibility for chronic illness to physicians undertaking CCM and limit their involvement to just paying claims for CCM.
Advocates for CCM have responded that better quality plus the prospect of lower future claims expenses, combined with the additional advantages of physician pay for performance and the electronic health record, should be enough to overcome any reluctance to institute a monthly payment to primary care providers for each patient enrolled in CCM.
At least one health care insurer has agreed to test the concept. UnitedHealth Group is piloting such a program in six primary care practices.
The primary care physician organizations have also given considerable attention to the largest insurer of them all: Medicare. Since commercial insurers generally mimic the Medicare fee schedule, risk-adjusted coverage of CCM by Medicare has been a key goal of the physicians' advocacy groups in their efforts to revitalize primary care. One outcome of this was the inclusion of the Medicare Medical Home Demonstration in the Tax Relief and Health Care Act of 2006. While this has yet to be launched, primary care organizations hope this will eventually lead to payment for CCM being included in the standard Medicare benefit.
Many factors
Despite these developments, there are still many factors that will ensure that disease management will remain a part of the health care landscape. While there are enduring strengths of disease management and shortcomings of CCM, another factor is the inevitable melding of disease management tenets and CCM into a new model of care. There are too many advantages for patients, DMOs, and managed care organizations for this not to happen.
One strength of the DMOs is their understanding of the transfer of insurance risk in health care settings. Combined with their alignment with the financial and clinical paradigms of managed care, it is very likely that DMOs will adapt by developing new care models.
While the methodologies that have been used to assess their financial performance are evolving, their precision and ability to use risk adjustment for clinical and financial outcomes in the real world are getting more accurate and continue to enjoy wide acceptance in the industry. This science, however, is outside the peer-reviewed medical literature.
In addition, advocates can argue that any negative results from the Medicare fee-for-service disease management programs do not apply to all chronic conditions in all patients in all managed care business lines in all settings.
Furthermore, any tension that may exist between organized physician groups and DMOs isn't necessarily bad. Provider criticisms of disease management have been just as easily applied to managed care, and it hasn't gone away. Rather, managed care changed, and so can disease management. Finally, the disconnect between DMOs and physicians is not a one-way phenomenon, especially when the reaction of physicians to other interventions that have sought to change their behavior is considered.
While there are published reports showing patients in CCM experience higher quality and lower health care costs versus patients in traditional care, no one has assessed the same outcomes in a trial of CCM versus DMO care. Why not?
One major reason may be the significant similarities between the most important features of disease management and the CCM.
DM and CCM
Both rely on nonphysician clinicians, both coach patients, both use decision support based on information technology, and both emphasize evidence-based medicine as the basis for their interventions. Some differences include the roles of remotely placed personnel and the degree to which telephony and other remote communications are employed, but even this has blurred with time.
Instead, the main differences are over the twin policy issues of location (the clinic versus a call center) and control (the physician versus the DMO). Physicians have argued that their personal involvement with each patient enables them to adapt CCM to each patient most effectively.
DMOs argue that their nurse-practice models defer to the physician's role, are well equipped to assess readiness to change as well as barriers to successful treatment, and have also leveraged their nurses' interpersonal relationships with their participants.
For measurement at the patient level, it is improbable that these distinctions would result in a detectable or clinically meaningful difference in a head-to-head study of the two approaches.
Given the overarching interest in solving the many problems besetting primary care and chronic condition management, it is unlikely that interest in versions of either disease management or CCM is going to wane.
Faced with the insurance-based strengths of disease management and the clinical track record of CCM, many MCOs (and the Medicare program) may struggle with choosing one or the other or trying to accommodate both in their networks.
Complementary nature
Since it is unlikely that the patients and purchasers outside the managed care industry can discern any useful difference between disease management and CCM, blurring of the two is unavoidable. However, it is the potentially complementary nature of both approaches that makes their synthesis into a combined model inevitable.
Assuming DMOs possess the financial and intellectual flexibility to adapt their programs to local or regional primary care-based CCM, a number of compelling opportunities become readily apparent. A considerable fraction of enrollees in disease management would undoubtedly benefit from the referral by DMOs to the hands-on, face-to-face care coordination that is best delivered in the primary care setting through CCM.
Given the considerable resources necessary to provide 24-7 telephonic DM services to their patients, physicians developing the CCM may find it is more cost effective to outsource this important function to disease management organizations while using CCM to provide hands-on care management to patients better served by this approach.
Lastly, the possibility of integrating CCM and telephonic disease management gives disease management organizations an important opening to meaningfully collaborate with the primary care physician community. DMOs should have little to fear from this. In addition to their expertise in reconciling the clinical programming and the insurance dimensions of chronic illnesses, there is also an enduring role for the remotely-based interventions provided by DMOs.
Favorable cost structure
This industrial standardized care approach is an important option for reducing variation in many of the vital care domains of chronic illness and, when calculated at a per-patient level, it has a comparatively favorable cost structure versus clinic-based telephony.
In addition, given the inevitable likelihood that insurer networks will have holes in which CCM is lacking, managed care organizations can demand that DMOs develop alternatives. This includes supporting physicians to create local CCM-based systems of care or, if need be, developing other solutions.
The advantages of a new overlapping care model have important implications for the interpretation of the Medicare fee-for-service disease management evaluations. It would provide a wider array of policy options for those with chronic illness.
Most importantly, the true underlying value of disease management is becoming more apparent. Much like Eastman Kodak Co. realizing that its business wasn't film but storable images, DMOs are learning that their core business isn't really about providing "disease management" but about changing patient behavior.
Their real expertise is in efficiently seeking patient engagement, assessing readiness to change, coaching patients in a tailored fashion to overcome barriers, dealing with psychosocial hurdles, facilitating communication, and promoting teamwork with the physician. This behavioral care model transcends clinical diagnosis and treatment and is arguably applicable to other pressing health care issues such as obesity and tobacco abuse.
The DMOs' expansion of telephonic proficiency in the behavioral dimensions of chronic care and other conditions dovetails with the established clinical pedigree of CCM and primary care. This is especially compelling when you consider the reputation for inexperience (and in some instances, unwillingness) of some physicians in tackling the complex and critically important behavioral and psychosocial dimensions of chronic condition management.
Depending on clinical need, individual patients in an insured population defined by the presence of a chronic condition may benefit from CCM or disease management or both. In this context, DMOs, especially because they have a stake in managing insurance risk, should not only have a large incentive to negotiate in good faith for mutually defined CCM services from providers, but to secure adequate payment rates for this service at the managed care negotiating table.
This will happen when CCM's advocates discover that it isn't really the health insurers who are their patients' best fiduciary, but the DMOs, who need their help more than ever. Patient flows, the necessary information technology support and the funding of such an arrangement would admittedly be complex and subject to some compromises. That doesn't mean it isn't achievable.
If DMOs and CCM can, from the patient point of view, coordinate their respective functions into a seamless care model that provides remote behavioral support and chronic condition support for the right patients at the right time, there is the irresistible prospect of better care at a sustainable cost.
This possibility may warrant new clinical trials or pilot programs. Pending their arrival, widespread insurer and clinician acceptance of DMOs and the Chronic Care Model respectively makes the attractiveness of a grand integration too much to resist. Patients will win and so will DMOs and primary care physicians.
Careful attention to a comprehensive treatment plan could forestall or prevent the need to add drugs and costs to a patient's regimen
Diabetes treatment largely has been a matter of waiting for failure: Eat healthily and exercise, and if blood glucose isn't controlled, try drug therapy. If that doesn't work, add a drug to the treatment regimen. Add another if need be. In time, a patient may end up taking multiple medications to control the disease.
Diabetes is insidious and, when advanced, is never effectively treated — but this progression of care may not necessarily be inevitable. Constantly altering a therapeutic regimen comes with baggage. Side effects of a new drug or combination of drugs could, in turn, reduce patients' adherence to a treatment plan. Studies document costs associated with starting, stopping, and switching therapies. And no head-to-head trials have been conducted on antihyperglycemic agents to determine which are most effective. That's not to say that if a therapy isn't working a change isn't warranted, but for some chronic diseases, careful adherence to a treatment plan and a holistic approach to patient care might have a more beneficial effect on clinical outcomes than an arbitrary change in regimens.
Adherence and persistence with diabetes medications*
From a retrospective meta-analysis of published studies
Therapy type in study
Adherence
Persistence rate
Average days persistent
Acarbose
—
16−20%
83−105
Glipizide
52−61%
36−44%
—
Monotherapy
49%
36%
—
Monotherapy
35%
—
300
OA
—
39%†
—
OA
85±15%
—
OA monotherapy
79%
58%
83±71
Polytherapy
36%
22%
—
Polytherapy
27%
—
—
*Cramer analyzed 15 studies; for comparative purposes, only those with 12-month follow-up are shown.
†6-month persistence.
OA=oral antihyperglycemic agent
Source: Cramer JA, Diabetes Care. 2004;27:1218−1224
"We prefer to focus on educating members about the importance of dietary and lifestyle compliance and appropriate medication utilization," says Kenneth Schaecher, MD, medical director at Salt Lake City-based SelectHealth, a subsidiary of Intermountain Healthcare. "If providers and patients understand the disease … we're much more likely to optimize outcomes."
Structure treatment approach
Of all chronic conditions, type 2 diabetes may be best suited to such an approach. Long-term control of blood glucose depends on adherence to a medication regimen and to several nonpharmacologic factors. Some of these can be managed by the patient, but others may be better administered through a structured program.
The latter can be expensive, but studies suggest that a program that provides a network of support for patients with diabetes can be cost-effective, at least in the short term. Data have yet to be collected to support the long-term benefits of intensive case management, careful selection and vigilant management of medication therapy, and counseling about nutrition, exercise, and self-care. But possibly more than with any other chronic disease, a coordinated approach to diabetes can forestall costly changes in treatment and prevent costlier sequelae.
"If patients are better informed and compliant with the management of the condition, complications could be prevented," says Richard J. Hodach, MD, MPH, PhD, vice president, medical director and chief clinical quality officer at Matria Healthcare, which provides disease management services for chronic conditions such as diabetes.
Type 2 diabetes places an enormous burden on the U.S. health care system. Comorbidities, including heart and eye diseases, renal failure, and amputations, add $25 billion annually to the cost of treating and managing the disease itself. Recent National Health and Nutrition Examination Survey data show that hemoglobin A1c is controlled to American Diabetes Association goals in only 37 percent of adults with diabetes, and a 2002 European study found that diabetes-related complications accounted for more than half of all hospitalizations in the eight countries studied.
Poor HbA1c control will continue to fuel the development of oral antihyperglycemic classes, but in the treatment of diabetes, the use of newer and more costly agents isn't necessarily the most cost-effective approach to care. Diabetes is unique among chronic conditions in that we are finding that filling in the gaps in care improves clinical outcomes, according to Hodach.
Matria's core philosophy, says Hodach, is to use evidence-based guidelines and best practices to understand and respond to the major components of the disease that is being managed.
"We rely pretty heavily on data and informatics to help us put together a profile for [individual patient] management," he says. The goal is to use this information to identify patients who have gaps in care and to provide appropriate intervention.
Though diabetes is well studied and the importance of adherence to a treatment plan is proven, there are unique difficulties for those who care for patients whose conditions are often painless and devoid of distinct signs. This makes it difficult to impress on patients the need for consistent attention to their condition.
"There is a huge challenge with a painless, chronic disease in that it requires difficult behavior changes for patients," says Jeremy Gleeson, MD, chief quality officer and associate medical director of Lovelace, a health plan and care-delivery system based in Albuquerque, N.M. "Disease management, ideally, offers long-term reinforcement that patients will require."
Optimize drug therapy
ADA patient-care standards offer comprehensive guidance but recommend no specific medical treatment over another. Insulin alone has numerous forms, and several classes of oral agents for controlling blood glucose are available. Each oral antihyperglycemic class varies in its mechanism of action and side effects, and some classes can be used in combination with others with good results. Some of the newer classes are more expensive but claim to have more desirable side-effect profiles.
Gleeson, an endocrinologist, says that when a patient cannot control blood glucose with diet and exercise, the standard of care is to start an oral antihyperglycemic agent. "We have to individualize treatment, so we work with patients to find out which drugs would work best for them." Metformin is typically the first line of oral treatment, though several drugs have indications as monotherapy.
If a patient doesn't respond to, or stops responding to, a first-line oral antihyperglycemic, most physicians will add a medication rather than switch to another. "If you switch, you'll get the effect of one drug and lose the effect of the other and be no further ahead," says Gleeson. "The standard recommendation is that if you need extra control and there aren't any issues with side effects, add a drug."
Patient-specific characteristics guide the choice of an oral adjunctive therapy. Commonly, thiazolidinediones are added to a metformin regimen. In contrast to sulfonylureas, which push the pancreas to generate more insulin, TZDs help the body to use insulin more effectively. Up to 10 percent of patients who initially respond to a sulfonylurea ultimately will fail on it because of pancreatic burnout. The presence of insulin is required for a TZD to work, however, precluding its use in patients with type 1 diabetes. Alpha-glucosidase inhibitors can be effective, though they are slow-acting in a hypoglycemic event, and patients have reported such uncomfortable side effects as nausea and diarrhea.
Newer oral medications have increased the choices for treating uncontrolled blood glucose, but it can be difficult to compare the efficacy and safety of new products with older ones. Searches of existing evidence-based resources (such as the Cochrane Collaborative or EPC Evidence Reports from the Agency for Healthcare Research and Quality) find no meta-analysis of diabetes agents. Moreover, many newer drugs have reached the market after trials in fewer than 3,000 patients — not always enough to detect unusual but significant side effects. Reeling from several high-profile recalls, the U.S. Food and Drug Administration appears to be sensitive to this, and its recent delay in the approval of one diabetes agent under study, a dipeptidyl peptidase-4 inhibitor, has raised the possibility of a class effect in patients with severe renal problems.
Numerous studies have identified poor persistence with oral antihyperglycemic agents. In a systematic review in Diabetes Care in 2004, Cramer found 12-month persistence rates between 16 percent and 58 percent, and among studies that reported average persistence in terms of days, the range was 83 to 300 (see inset). "Persistence is complex," says Gleeson. "Some of it is related to side effects, but much is likely to be the difficulty in maintaining complex multidrug regimens for a painless disease."
In theory, persistence could improve clinical outcomes and, potentially, maximize financial outcomes by averting the need to add drugs to a treatment regimen. As it is, drug costs for patients with diabetes are relatively high because of their greater overall medication usage.
"In diabetes management, you have people who had not been taking statins who now take them, and people who were taking one oral diabetes medication who now take a second or a third to get their levels under control," says Todd Gilmer, PhD, associate professor in the department of family and preventive medicine at the University of California-San Diego. "If you are managing a patient to the ADA guidelines and goals, you are usually administering two or more oral diabetes medications [plus] antihypertensive medications — an ACE inhibitor and a statin — so, you really are talking about using a lot of medication."
Monitor compliance
As Gleeson suggests, a complicated dosing regimen can discourage compliance, especially if multiple dosing of multiple drugs is involved.
A study by the Robert Wood Johnson Foundation earlier this decade estimated average compliance in patients taking diabetes medications to be only 30 percent to 50 percent. Needless changes in therapy often result when a patient is deemed unresponsive to a drug, though had the drug been taken as instructed, it might have had the desired effect.
From a payer perspective, a strong argument for identifying compliance issues before switching therapies is that replacing one medication with another comes with its own set of costs. A 2005 study by Abourjaily found that direct-time costs for physicians, nurses, and other clinicians and the expense of additional lab tests associated with a change can be substantial. Further, newer oral medications to control diabetes tend to be costlier than older agents, an expense often passed on to patients in the form of higher copayments.
The potential for out-of-pocket costs to interfere with adherence to a medication regimen is compounded by the potential side effects of oral antihyperglycemics. Adverse effects that are acceptable to one patient may be intolerable to another and can discourage adherence.
"Some patients stop taking their drugs when they get a side effect," says Matria's Hodach, who maintains that disease management can effect a substantial improvement on adherence. "We provide information about side effects, so if patients have problems they can talk to their doctors."
Matria also recognizes that patients with chronic disease often see several different physicians and take several different medications. To address this, the company has introduced a program to help physicians monitor drug interactions, limit side effects, and improve overall compliance.
"Sometimes a patient is seeing five physicians, and not all five know all of the medications the patient is taking," Hodach says. "But because the patient is probably getting all of her medications through the same formulary and her claims have to go through the same health plan, we can provide that information to her physicians."
Ensuring medication compliance is difficult under the best of circumstances, however, and Schaecher, of SelectHealth, suggests that if you think only about drugs when you think of compliance, then you are not looking at the whole picture.
"Compliance with lifestyle and diet are important, if not more so than medication compliance," he says. "For many diabetic patients, weight management and lifestyle compliance can result in improvement in diabetic control and a reduction in their medications."
Calculate the benefit
Disease management programs can be costly, depending on the model. A self-management program is relatively cheap, involving the cost of educational fliers and brochures and other tools to help patients initiate their own participation.
"If people could just use a simple handout and look up some simple instructions on the Web, that doesn't cost anybody much," says Gleeson. "The effectiveness of such a simple approach, however, has not been clearly demonstrated." Because self-management programs are self-driven, there is no mechanism to track the results.
Many disease management providers invest significantly in tracking clinical outcomes and overall return on investment. Matria, for instance, has performed studies tracking clinical and economic outcomes (see table). In addition to documenting cost reductions, Hodach says, Matria has reported improvement in clinical performance indicators as well.
One DM company's diabetes outcomes
Matria's reported reductions in overall cost of care and improvements to processes of care
Utilization and cost reductions
ER visits
−22%
ER PMPM costs
−14%
Hospitalizations
−27%
Hospitalization PMPM costs
−27%
Hospital days
−16%
Pharmaceutical PMPM costs
−10%
Total PMPM costs
−9%
Clinical performance improvements
At-home blood glucose testing
+21%
LDL screenings
+16%
Urine testing
+48%
Eye examinations
+11%
ER=emergency room, LDL=low-density lipoprotein
PMPM=per member per month.
Source: Matria Healthcare, Marietta, Ga., 2006
Healthways, another disease management company, also has performed numerous studies on the cost-effectiveness of its diabetes disease management programs. In a 2005 article published in Health Care Financing Review, Healthways Chief Medical Officer James E. Pope, MD, wrote that cost savings are achieved "by bridging gaps in care and helping participants better adhere to their physician's plan of care and to evidence-based standards of care pertinent to their disease." Pope included algorithms that suggest how populations in its programs are stratified and treated, and how outcomes measures are validated.
The economic benefit associated with a coordinated approach to care is also realized in lower-income groups in federally and locally funded health care programs. Gilmer, at UCSD, studied the cost-effectiveness of diabetes disease management in a low-income population enrolled in a diabetes care and education program for an ethnically diverse patient population in San Diego.
His initial findings, to be published in Health Services Research (released online Feb. 28, 2007), show improvement for all measures of diabetes care — glycemic control, blood pressure, LDL cholesterol level, annual cholesterol level, and foot and eye exams. "Long term, the entire program was found to be cost-effective … but it was most cost-effective in the uninsured group," Gilmer notes.
Effective encouragement of adherence to and persistence with a therapeutic regimen, medication monitoring, and behavioral intervention require ease of access to a broad range of services.
"We have devoted resources to the development of treatment algorithms focused on primary care providers," says Schaecher. SelectHealth also "acknowledges the role of insulin pumps in poorly controlled but motivated diabetic patients" and provides coverage for diabetes educators, access to diabetes specialty clinics, and free glucometers.
The proof is in the numbers. Nationally, according to the National Committee for Quality Assurance's 2006 HEDIS report, 29.7 percent of health plan members with diabetes have poorly controlled HbA1c. For SelectHealth, that share was 16.8 percent.
Gleeson, at Lovelace, stresses the importance of making multidisciplinary services available to patients. "We have physicians and educators — who are either nurses or dieticians — available in primary care offices, not just in a central location."
Research validates this approach. A study last year in the American Journal of Managed Care documented better HbA1c control in patients whose care was directed by an endocrinologist-supervised registered nurse who followed treatment algorithms than in patients who received "usual care" from a physician.
The implication here? Physicians, who often lack time to talk with patients about caring for themselves and about changing their behavior, tend to consider HbA1c levels in isolation and to focus primarily on the effectiveness of a patient's medication. The upshot? A medication may help to control blood glucose more effectively if patients' medication use and lifestyle are monitored, and if they are counseled about behavior and caring for themselves.
Have faith
A combination of patient-care approaches will have a greater effect on patients with diabetes than just one, whether it is medication therapy, diet, exercise, or another behavioral intervention. A 2004 AHRQ evidence report found that while no single technique is better than another, two or more provide "a greater chance of success than single-faceted interventions." In other words, choose a treatment plan, give it the time and attention it needs to work, and employ a holistic approach to care.
Much, too, relies on the patient's own motivation.
"People who enroll in our programs may be more apt to make lifestyle changes they need to make," says Gleeson. "It would be hard to prove cause and effect: Did the committed people enroll in the program or did enrollment make them committed? Whichever, people who are committed to managing their disease and make lifestyle changes generally need fewer drugs to get them to goal."
The man who heads McKesson Health Solutions, the third largest disease management program in the country, says it's time to roll out a new model
Emad Rizk, MD, joined McKesson in the newly created position of president of McKesson Health Solutions in 2003. In this role, he heads McKesson's health care payer business, including the nation's third-largest disease management vendor, which provides DM, triage, and informed decision support services and programs to Medicaid, Medicare, and commercial customers.
Rizk says that he is on a mission to promote connectivity, economic alignment, and transparency of information. He believes that this is best done one market or region at a time.
Rizk has more than 20 years of health care experience, working with providers, payers, and pharmaceutical organizations. As a senior partner with Deloitte Consulting, he served as the lead partner and global director of medical management/pharmacy. His clients included several of the largest health plans and hospital systems in the country. Previously, he held positions as vice president of medical operations, chief medical officer, and worldwide medical director in a large global organization. Rizk was vice chairman of the National Clinical Advisory Board; he currently serves on many boards, including the Disease Management Association of America and the American Journal of Medical Quality. He spoke recently with Senior Contributing Editor Patrick Mullen.
MANAGED CARE: What's the outlook for the employment-based health benefit system?
EMAD RIZK: Consumer-directed plans are the latest in a series of three or four major disruptions in the employer world. In the '80s, everybody moved away from full indemnity and climbed onto the HMO bandwagon and costs came down temporarily. Facing a consumer backlash, HMOs gave way to PPOs and point-of-service plans in the mid '90s that promoted choice, which drove up premiums again. Several years ago, we began to see consumer-directed products, which are just another mechanism of cost shifting. I see two problems with just giving an individual $1,000 or $2,000 in a health savings fund. One, it is difficult for individuals to make appropriate decisions without informed decision support tools. There's data that show that depending on their education and knowledge, people sometimes will not make the right choices. Someone may not have the education to know that failing to manage hypertension, which is asymptomatic, could lead to kidney failure, an MI, or a stroke. They feel fine so they don't worry. Two, if you're a person over 50, evidence-based guidelines say that you need a stress test, potentially a colonoscopy or a full work up. You just burn through your $2,000 because none of that is covered in the first generation products.
MC: How do you see these products changing?
RIZK: Two things will happen. Number one is you won't just receive a flat $2,000. If you go to the best-performing doctors and hospitals, your copayments and out-of-pocket expenses will be less. Two, if you're a 45-year-old male or a 50-year-old female, the diagnostic and preventive tests and procedures you need will be 100 percent covered. People who achieve the health status that they and their physician set as a goal will see their copayment reduced or eliminated. We also have to think about who signs up for these plans. We know that 60 percent to 65 percent of the population drives less than 2 percent of costs, while 30 percent of the population drives 90 percent of costs. If you offer a consumer-directed product to millions and millions of people, the first people to sign up will be healthy 20- to 30-year-olds who don't cost you anything to begin with. There has to be a shift in thinking to engage the rest of the population.
MC: Will there be a distinct disease management business in a few years or will it be absorbed into broader medical management?
RIZK: I have a strong opinion that many of my colleagues and others in disease management don't share. I believe the old definition of disease management, which often boils down to a nurse call center, has run its course. There will be a merging of technology, products, and services, to create a new disease management paradigm. The new model that will evolve is a fuller medical management utilizing multiple interventions and technology, including personal health records and electronic health records. We're starting that now. After going from DM to medical management that's integrated with electronic health records, the next step will be integration with benefit design and network management. We'll begin to have economic alignment with the consumer, the provider, and the payer. Consumers will bear a burden with appropriate tools and payers will provide consumers with incentives to make the right decisions based on data. Consumers will have a list of hospitals, the number of procedures they do, the cost of those procedures, and outcomes of those procedures. Providers get information that compares them to similar hospitals across the country and across the region and drills down to the physician level. Your hospital's length of stay for a CABG is nine days versus the national average of three versus your region,which is four. Your cost is $50,000 versus an average of $30,000 that is risk adjusted. And, your quality outcomes are not aligned with best practices. All of a sudden the employer and benefit managers will decide on certain payments to providers that the payers contract with. This level of connectivity and transparent data flow will drive appropriate incentives and economics. This could be five years out nationally, but I think it could be two years out in a region. Or it could be one year out in a small community in Chicago for example.
MC: If you were restructuring the health care system, where would you start?
RIZK: First, we have to focus on the local and regional level; the national level will be like boiling the ocean. Second, achieve critical mass in the two areas that I mentioned earlier and focus on execution and driving results. This has been my focus and mission. I am convinced that connectivity, transparency/integration of data and economic alignment is the only way to truly transform health care. Unless we fix those, I don't know how we're going to accomplish things like predictive modeling, pay for performance, cost management, or quality outcomes. When a patient goes into an emergency room right now, the physician starts from scratch, gathering information about that patient. When that patient leaves the emergency room and goes upstairs, they start asking the same questions all over again. That's inefficient. If you're hypertensive and you switch from payer A to health plan B because your employer got better pricing, the fact that you're hypertensive gets lost completely. Suddenly, you've turned into a healthy individual because you have not generated any claims with the new company. There needs to be an industrialization of health care data processes and a connectivity of health care data, and that's very hard to do all at once on a national level. You can try to create an electronic medical record in every physician's office but if those records don't speak to each other, you're back where you started.
MC: A consistent stumbling block is agreeing on who will pay for new technology.
RIZK: That goes to economic alignment with accountability. Every city and state has payers and provider organizations, hospitals and physicians, each with different economic incentives depending on their business model. Payers get squeezed by employers to control the medical cost ratio, so they push the burden onto hospitals and physicians. Providers try to create more value underneath whatever payment mechanism exists. If they're contracted by length of stay, which is a per-diem, or if they're contracted by the DRG, the diagnosis-related group, their behavior changes in terms of how long they keep someone in the hospital. In one of our programs we created a three-tier pay-for-performance program. First we get physicians to identify a patient that has a specific disease and get that information into our database. So, Emad is hypertensive and here are the clinical findings and the drugs that he is taking. We pay the physician to populate our database with that clinical information.
MC: If the physician does not identify a patient, how do you know that you've missed someone?
RIZK: There are only three ways to identify someone who has had an interaction with the health care system: claims, clinical information from an interaction with a provider, and prescriptions and lab tests.
MC: What's next after identifying that a patient has a disease?
RIZK: Once the physician has populated the integrated database with clinical data, the second thing is to put a care plan online, and the third thing is to hold the physician accountable for the outcomes. Over the next few months, the hypertension needs to be controlled and the diabetic needs to get an HbA1c test and needs to get the blood sugar down to a reasonable level.
MC: If the outcome is reached, there's a financial benefit to the physician. Is there a negative consequence if the outcome is not reached?
RIZK: No. Pay for performance should almost be called pay for participation. I think it's important to use carrots instead of sticks. We need to build the infrastructure and the foundation for trust. Financial penalties would cut already-low provider margins even more. Providers will argue that they don't have the appropriate funds to manage their patients well. So, instead of giving providers a 7-percent increase in their premiums, you give them 3 percent with the chance to earn the next 4 percent through specific metrics. That leads us to payers. It's in payers' interest to invest in technology and connectivity, just as we've seen some organizations around the country invest in electronic prescribing and laptops for physicians. The benefit is that physicians and providers are no longer looking at patients in a blind way. We're testing a system as one part of the work we're doing with the Illinois Medicaid program that provides ER doctors access to a patient database. When a Medicaid patient goes into an emergency room, physicians can look up the patient's history. If that person is unconscious, they can figure out if he or she is a diabetic, a hypertensive, or has congestive heart failure, if they've been hospitalized, and which medications they're on. The Illinois Medicaid program is probably the most comprehensive disease management program we've launched to date. We're leveraging a lot of technologies. Our vision moving forward — and we're not there yet — is to create a database that has clinical and claim data that is multipayer and multiprovider. An important distinction is that data in themselves are not valuable. In the past CHINs — community health information networks — collected a great deal of data but lacked tools to utilize them. They lacked sufficient clinical content, rules to channel data, and business intelligence behind the data so that people could actually gain access to what they need. Without those things, you have a static database that's not interactive. It's one thing to know that a patient with a biometric monitor has his blood sugar go up. What's the importance of that? That information needs to be routed to the right person to respond the right way. It prioritizes and restratifies information on an ongoing basis. If the sugar went up only 1 percent to 10 percent, that's a phone call. If it went up 100 percent or 200 percent, that might be a visit, but if it went up even further so that the patient is potentially in a hyperosmolar coma, that would get routed to the physician's office immediately. This is where we fell short before. Data and evidence-based guidelines are valuable but become much more valuable when they're actionable. As part of our work with the Illinois Medicaid program, we have multiple caregivers, including pharmacists, social workers, health coaches, and psychologists for behavioral issues. The clinical guideline tells you how evidence-based medicine says you should manage clinical depression. The clinical rules turn those guidelines into actionable steps at the appropriate level of care, to provide the right care and right treatment at the right time.
MC: Why is it taking so long for this to become standard practice? What are the obstacles?
RIZK: The first obstacle is funding. No one wanted to step up and pay for it. In Europe, it was left to the government to pay for stuff like this. The second obstacle is that people look at data repositories as just a data warehouse capability, without much actionability, and without screens to get the right data to the right person. Physicians, pharmacists, social workers, nurses, and hospitals are interested in different things. So we're working on products that give each user what he needs without having to navigate through other data. A third obstacle is the lack of local focus in specific geographic regions. There's a lot of talk about financial savings funds where people start to take responsibility and accountability for their health, about the need to invest in technology and create electronic medical records in hospitals and physicians' offices. These are worthy goals, but won't happen or will happen very slowly if we only focus on huge transformational national initiatives. I feel strongly that success will begin with local kernels of cooperation between payers and providers. This needs to be a grass roots transformation that will produce broad national transformation. Once we get incubations that work in the trenches, we'll begin to see the industrialization of medicine in the same way that every other industry has been transformed.
MC: Thank you.
The programs are well received, for the most part, even though it is still hard to measure their value
As employers and health plans spend increasing sums on employee health management services, from health risk assessments to end-of-life case management, the question keeps coming up: Are we getting our money's worth?
Although vendors are quick to answer in the affirmative, the truth is hard to know. The employee health management industry has emerged so quickly that there is no consensus about expectations — for example, how much an employer should save in health care and other costs after implementing a smoking cessation program — or norms, such as the appropriate funding level for a comprehensive health management program.
Rising to the challenge
That is beginning to change, as industry groups and consultants rise to the challenge of helping the fledgling employee health management — sometimes called the care management — industry mature.
"There is a crying need in the employer world for more information about best practices in health management and what types of metrics are being used to measure effectiveness of various programs and what kind of realistic expectations they should have," says David Anderson, PhD, vice president for program strategy and development at StayWell Health Management, part of MediMedia USA, which publishes Managed Care.
Reducing risk
Beyond employers, health plans are also looking for the information as they emerge as both purchasers of and, in many cases, providers of health and wellness services.
Michael Wood, senior consultant at Watson Wyatt Worldwide, the consulting company, says health plans' largest clients are requesting employee health management services as a strategy to soften the upward trend in health care premiums.
"Health plans are also looking at their own risk business and want to reduce the risk" associated with poor health habits and health status of their members, he says.
In the early years of employee health management, purchasers relied on intuitive thinking: If a disease management program improves the health of my workforce, fewer health services will be needed and costs will be mitigated.
Where's the return?
That seemed to be a reasonable assumption for disease management, which targets the chronically ill people who rack up high health costs, but it is a less obvious conclusion for other services, such as weight-management programming or telephonic coaching to promote changes in lifestyle, says Blaine Bos, a partner in Mercer Health & Benefits, another consulting company.
"So now we have the bean counters saying, 'You're going to have to show me some real return on investment on these things because I don't feel intuitively that there is necessarily enough of an ROI to justify the expense,'" he says.
Bos says that attempts to measure results of care management programs began in the last couple of years. The metrics and formulas used to calculate ROI are all over the board, as Mercer found out in its annual survey of employers in 2005.
"We asked 'What's your ROI?' and got numbers from 1:1 to 10:1," he says. "That's too big of a spread for us to believe anything about."
The 2006 Mercer survey took a step back and asked "Are you satisfied with your ROI?" Of those employers that said they measure their care management investment, 79 percent said they are satisfied with the return.
Seeking consensus
That level of satisfaction is not likely to hold for long. The Health Enhancement Research Organization (HERO), a not-for-profit group of health management service vendors, employers, health plans, and other interested parties, sought to reach a consensus on another question: What is the appropriate investment in health management services per employee per year?
Bill Whitmer, HERO's president, says that industry experts weighed in with a range of opinions — from $50 to $600 per employee per year — so wide as to be meaningless. That reflected different definitions being used by experts in the field.
"In other words, when you define employee health management, what's included?" he says. "You have to back up and say, 'Before we start putting numbers out there, maybe we need to concentrate on definitions.'"
The HERO Health Management Best Practice Scorecard is a first step toward doing so. Launched in late 2006, the scorecard was developed by a task force that included Staywell's Anderson and executives from Blue Cross & Blue Shield of Rhode Island, Prudential Financial, Matria Health Care, Kellogg, Kimberly-Clark and others.
The developers drew from best practices identified by the Health Project's C. Everett Koop National Health Awards criteria, the WELCOA Well Workplace Awards criteria, and the Department of Health and Human Services' Partnership for a Healthy Workforce 2010 criteria.
The scorecard is designed to gather data from employers to create standards that allow one employer to compare itself with its peers by industry, number of employees, geographic location, or other criteria.
Standard definitions
Before that, however, the scorecard's first use will be to standardize definitions and get people thinking about how to measure the outcomes of their efforts. It asks employers to rate specific elements of their corporate culture, program design, interventions, and outcomes to identify the level of activity, participation, and investment in health management services.
For example, the scorecard considers the level of execution for disease management, employee assistance programs, behavioral health, absence management, disability management, utilization management, and company clinics, along with investment in specific interventions such as a nurse-advice line and health education initiatives.
Other questions probe for information about incentives to participate in health management programs, process measurement strategies, and the level of support coming from corporate leaders.
To see the HERO Health Management Best Practice Scorecard, go to «www.the-hero.org».
Anderson says the scorecard can help employers think through which services they should provide now and in the future.
"The scorecard itself represents best practice," he says. "It is a road map to maximize the value of health management in their company."
Intervention programs
Whitmer describes the scorecard as an evolving tool that will help the industry mature to meet the needs of employers and health plans who are purchasing services.
Wood, the Watson Wyatt analyst, takes another approach. By analyzing avoidable claims, Watson Wyatt identifies an employer's best opportunity to reduce future claims by implementing intervention programs.
Typically, between 10 percent and 20 percent of claims are avoidable, and the potential ROI for health management services ranges between 2:1 and 4:1, Wood says.
Increasingly, health plans are providing disease, case, and utilization management when a beneficiary receives a cancer diagnosis
Increasingly, health plans are rolling out services designed to help cancer patients and, before that, plan members at a high risk of cancer, to improve their health care and, in doing so, limit costs.
The services, which vary by vendors and health plans, incorporate components of disease management, case management, utilization management, and even employee health management in a way that has not been done before.
Overtaking heart disease
As America's War on Cancer, now in its fourth decade, drags on, the chances that an individual will develop cancer are greater than ever. Now in second place after heart disease, cancer is expected to be the leading cause of death in the United States by the year 2010.
On a brighter note, however, the range of diagnostic and treatment options for cancer patients has never been greater. For two of the most common cancers — prostate cancer and breast cancer — the five-year survival rate exceeds 85 percent, and the rate is higher than 50 percent for ovarian, cervical, and colorectal cancers.
"Ten years ago cancer was very much a death sentence," says Nancy Skinner, former president of the Case Management Society of America. "Cancer today is a chronic disease that in some instances is cured and in other instances is managed across a number of years."
Concerned about the difficulty of assessing the quality of care — which treatments should be used for which patients — a group of oncologists and radiologists in Florida began offering cancer management services to health plans in the early 1990s.
"One of the things they were looking for was consistency in medical practice," says Charles Kanach, CEO of Matria's oncology management program. "There was a wide diversity of care, so they were trying to say, 'If we develop some standards, we can really bring costs under control.'" Matria, which had its own cancer program since the mid-1990s, bought the oncologists' company, Quality Oncology, in 2002.
The physicians found that cancer patients wanted round-the-clock access to oncology nurses, and soon they began offering both utilization management and care management services to health plans and employer groups. Healthways, another major disease management company, entered the cancer care management segment in 2005, at the request of a health plan that wanted the services.
The increasing array of treatment options and the cost of side effects of those treatments were pushing demand for oncology care services.
"When we did the research [to develop the program], we discovered that most cancer treatment is done well within the gold standard of practice," says Paula Kelling, Healthways' director of product design and development. "But the mismanagement of side effects was resulting in patients' increased morbidity and additional expenses and the need for critical case management on behalf of the plans."
In fact, considering all side effects in aggregate, almost 50 percent of patients do not have their symptoms managed well, Kelling says. In some cases, that is because patients live far from their oncologists and rely on their primary care physician for side-effect management. Some patients do not understand the instructions about how to diminish nausea and other side effects. They take medications to relieve symptoms rather than avoid them, for example, or do not call for help until they have become dangerously dehydrated.
One selling point for oncology management is that nurses coach cancer patients to manage common side effects so that they are strong enough to stay on schedule with the treatment regimen. That not only increases the effectiveness of treatment but also results in the shortest possible treatment phase.
Perhaps the foremost goal of cancer care managers, though, is to keep patients out of the emergency department or inpatient bed, where, for the immunosuppressed patient, things go wrong — and get expensive — fast.
"The classic case is somebody will be dehydrated, present at an ER, get admitted, and stay for 10 days," Kanach says. "That's not 10 days to get the fluids back in; they pick up some other kind of infection and there's 10 days of hospitalization that could be avoided."
Humana contracted with Matria's oncology management program in 2004 and introduced the services to all markets by mid-2005, says Susan Carol, who manages Humana's cancer program. Nurses call patients to warn them about impending side effects and to make sure their prescriptions have been filled.
"We stage people by acuity level and where they are in their treatment cycle, so there will be times when our nurses are calling them every day, a couple of times a day," says Graham Cherrington, Matria's senior vice president for health enhancement.
Financial counseling is frequently part of the needed services, as patients struggle to pay for prescriptions that could stem their suffering or to decide about treatments that are not covered by their health plan.
"These new therapies are extremely expensive, and oftentimes our patients are faced with some very difficult financial choices," Cherrington says. "We try to play a role in empowering patients to make the best decisions for themselves."
In January 2007, Cigna introduced an oncology management program that sweeps with a broader brush. The insurer is mixing elements of case, disease, and health management.
Cigna has offered case management to cancer patients in the past, but only those who were having complications in their treatment. The new program, by contrast, starts with cancer prevention.
"This program goes way beyond the needs of a subset of individuals with a diagnosis of cancer and focuses on the continuum of care," says David Ferriss, MD, national medical director for clinical program development at Cigna HealthCare.
Recognizing that obesity, smoking, and lack of exercise portend increasing prevalence, Cigna's oncology management effort will kick in before cancer is diagnosed. Using claim data and health risk assessment information, Cigna will identify members at risk of cancer who have not had appropriate screenings and start pushing for action.
"If there's no evidence that they've complied with that, then reach out to them in an even more personal way to reinforce those messages and try to achieve a higher level of compliance with recommended guidelines," Ferriss says.
The surveillance, or maintenance, component of the program targets individuals who have had a cancer diagnosis in the past but no longer have active disease. Cigna will push information through its Web site, mailings, or telephone calls, to encourage those members to keep up with screenings, healthy habits, and ongoing follow-up with their physicians.
Inferring a diagnosis
If claims suggest a Cigna member has received a cancer diagnosis, a new level of services kicks in. "When we see a first fill for a drug that is typically used to treat some type of cancer, then we validate what the diagnosis is and assess what their needs might be and provide them with the resources they need," Ferriss says.
In addition to supporting the patient undergoing treatment, nurses can help with financial issues — for example, finding ways to pay for treatments that are not covered by the employer's health plan — and provide information about hospice care and end-of-life decision-making.
Cigna estimates $2 in savings for every $1 invested in oncology management services. Plan members can opt out of the services, although, as data accumulate to show the outcomes and cost effectiveness of the services, employers may provide incentives to participate, Ferriss says.
"They may do that through positive incentives or they may say we won't provide coverage for that particular condition to the same extent if you're found to be appropriate for this program and you decide not to take advantage of it," he says.
Health plans are increasingly involved in promoting the lifestyle changes that help their members avoid cancer, and are increasingly involved in clinical trials if prevention fails
This year about 1.45 million people will be told they have cancer. Most will begin an intense, frightening, and expensive treatment regimen, relying on their doctors and their insurers to save their lives. Five years from now, about two-thirds will still be alive — a bleak figure, but the highest survival rate in human history.
"As health plans, we are at the center of all that," says Dick Salmon, MD, Cigna HealthCare's national medical director for quality. "We have a responsibility to our patients, if they are diagnosed, to help them through what may be the most stressful, difficult period of their life."
Plans are beginning to appreciate that effective cancer care begins before a diagnosis. Insurers are acting as partners in a societal effort to fight the disease. They are also increasingly sophisticated in how they approach cancer once a diagnosis has occurred, say medical directors. And mortality rates are dropping, as a result of their efforts.
Nancy Davidson, MD, president-elect of the American Society of Clinical Oncologists, stresses that cancer is "actually more than a hundred different diseases," which makes "any formulaic approach to health coverage ineffective if it limits treatment options to individual patients with very different diseases. Even though progress against cancer is usually incremental, small changes in therapy can be incorporated quite quickly as research results become available to oncologists."
Today's health plan medical directors see this clearly, and several say that an integrated approach to cancer care that makes prevention a priority and tailors care management to the individual is the most effective health coverage. "Part of the premium we receive from members is to underwrite the risk of unusual events, like cancer," says Alan Spiro, MD, chief medical officer for national accounts at Anthem, a subsidiary of WellPoint. "But as a health insurer, a part of that premium must go to expected events, like physicals and routine mammographies. Prevention is good business sense and a commitment to our society."
"The importance of good treatment and aggressive prevention measures can't be overstressed," says Burton F. VanderLaan, MD, an oncologist and regional medical director for Aetna, but he adds, "We have long believed that a key component to quality [cancer] care is compassion."
VanderLaan is also a member of the National Quality Forum's Cancer Care Measures Project steering committee. That ongoing project has three goals: promote the use of evidence-based standards for diagnosis and treatment of breast and colorectal cancer and for end-of-life care; identify needed research funding to develop improved standards; and establish a framework for reporting on and updating a set of consensus standards.
Changing world
The NQF effort is taking place in a changing world of cancer treatment. New and very expensive drugs are being developed that prolong life after diagnosis, care management is increasingly comprehensive (see "Plans Put Greater Emphasis on Cancer Management"), and the federal government is pushing harder than ever to get cancer patients into clinical trials.
Government agencies such as the National Cancer Institute and other parts of the National Institutes of Health, the Department of Defense, and the Department of Veterans Affairs sponsor and conduct clinical trials. The NCI recently began an initiative to reach out to health plans to encourage them to enroll more patients in cancer trials more quickly.
"Some states, more and more, are beginning to mandate that health plans cover clinical trial participation," says Jeffrey Abrams, MD, chief of NCI's clinical investigations branch. "Some plans, like Kaiser, are very proactive. Others are not. But we believe an increasing number of plans are beginning to appreciate the cost-effectiveness of clinical trial participation."
Several studies do demonstrate that clinical trial participation is not more costly than traditional treatment outside of a trial. "We are making an active effort to reach out to plan medical directors to get them more involved in the decision-making process within their plans on clinical trial participation," he says.
The treatment of cancer is a complex issue for health plans. "Health plans face a significant challenge in determining how much cancer treatment, especially experimental treatment, they will cover," says William A. Peck, director of the Center for Health Policy at Washington University School of Medicine in St. Louis, Mo. Cancer care is expensive and, as the population ages, increasingly necessary. Adequate coverage is a vital issue to payers, too. According to a report published by UnumProvident on disability trends, in 2005 cancer was the number one cause of long-term absence from work.
A number of health plans are progressive in their approach — not just in relation to treatment options and care management, but in promotion of the preventive care that reduces incidence rates and leads to early diagnosis. Virtually all health plans give patients access to free smoking cessation programs. Many plans are going further, especially in fighting breast cancer and colorectal cancer, two of the biggest killers but also the two types of cancer where the most progress is being made.
Reaching out
Using claim data, plans are reaching out to make sure that patients are getting tested for cancer. And using health coaches, either internally or through vendors, they are making certain that patients who have been diagnosed are complying with their treatment regimen. When patients are very sick, they are encouraged to talk openly with their doctors about the value of comparative treatment options. "We don't want to come between the doctor and the patient," says Salmon, "but we believe strongly that at every level of care an educated patient is best able to maintain or improve the quality of his life."
Health plan efforts to encourage tests and educate patients, coupled with increasingly effective treatment options, may be contributing to two significant facts: First, for several years the all-site cancer incidence rate (that is, the number of newly diagnosed cases) has remained steady at fewer than 500 people per 100,000 population per year. Second, the cost of treating cancer as a proportion of overall health care costs has remained under 5 percent.
Couple that data with mortality figures published in a January report by the American Cancer Society, and it feels as though things are looking up — for the first time, ever. The ACS announced that in 2004 (the most recent year for which figures are available), 3,014 fewer people died from cancer than did the previous year. That is a much larger number than the 369 fewer deaths recorded from 2002 to 2003, which was the first time that the number of cancer deaths declined since cancer mortality data began to be compiled in the 1930s.
Health insurers pay dearly for cancer care. Once a diagnosis occurs, most health plans become involved in some form of case management, both to sustain the quality of care and to help control costs. New cancer therapies are particularly expensive, sometimes as high as $10,000 a month for a single drug. "The cost of cancer drugs is out of control," says Fran Visco, president of the National Breast Cancer Coalition.
The average cost of a cancer drug prescription rose about 16 percent in 2005, compared with 3 percent for other prescriptions, according to a 2006 report by Express Scripts, the PBM. The average cost of a 30-day prescription for cancer drugs is more than $1,600.
These costs affect everyone, says Sharon Levine of the Permanente Medical Group of Kaiser Permanente, the country's largest not-for-profit health maintenance organization, because much of it is passed on to taxpayers through Medicare and Medicaid. Under the Medicare Modernization Act, the Centers for Medicare & Medicaid Services was authorized to begin to use specialty pharmacies and purchasing cooperatives to help control taxpayer costs.
One reason costs are rising is that Medicare Part D greatly expanded Medicare beneficiaries' access to cancer therapies. An analysis of nearly 3,000 plans in Part D by the research company Avalere Health found that almost all the plans cover most cancer drugs and that most have low copayments. Virtually all generic versions of cancer drugs were covered and 70 percent of brand-name drugs were covered.
Quantity limits
Less than 5 percent of the plans had quantity limits regulating the amount of the drug supply a patient can get at one time, and no plans required step therapy, where patients have to fail on one drug before they can be given another.
Health plans are also turning to specialty pharmacies to help manage the cost of cancer care. Specialty pharmacies often provide new patient teaching and assessment, injection training and support, compliance monitoring and enhanced physician communication. According to Aetna officials, they also carefully time chemotherapy in order to match patients' blood cell count and maximize their window of response. They compensate physicians more for prescribing preferred regimens, and use step therapy.
Care coordination
Several plans look to a high degree of care co-ordination to help control costs. Cigna recently announced its Oncology Condition Management Program, using what Salmon calls a three-pronged approach. "First, we want to keep people healthy. Second, if our members do receive a diagnosis of cancer, we want to help organize their care and get them the treatment they need on an outpatient basis. Third, if they are seriously ill and need frequent hospitalization, we become involved in intensive case management."
One example of care integration is Cigna's aggressive colorectal cancer screening program, which takes advantage of new in-home screening for colon cancer. In recent studies, this new technology, which screens for blood in the colon and rectum and is one of the ACS's newer recommended methods for colorectal screening, has been shown to be accurate and easier for patients to use. A Cigna pilot program in Florida last year found that 6 percent of the members who responded when sent one of these screening kits had results that revealed abnormalities. Cigna referred those members to their doctors for follow-up tests.
This year, Cigna expanded the program to more than 320,000 members. The results to date have been similar: 880 people (6.3 percent of the members) require follow-up testing. The company pushes the patients aggressively to do that, says Salmon. "Colon cancer is preventable and can be detected at a stage where effective treatments are available, so we encourage our members to undergo screening. This program can help save lives."
Cancer is unique among diseases in that it alone benefits from an extensive government-sponsored research network that provides patients, even in remote locations, access to new therapies through clinical trials. Research structures in cancer, under the National Cancer Institute and other government entities, provide monitoring, evaluation, and eventual publication of clinical trial results, "ensuring an oversight and high degree of quality," says Jeffrey Abrams, MD, an oncologist and chief of the clinical investigations branch of the NCI's Cancer Therapy Evaluation Program in the division of cancer treatment and diagnosis.
Last year NCI began an increased effort to get plans to participate in clinical trials. "We are eager to bring more people into clinical trials, to increase the speed at which we enroll them in trials," says Abrams. About 30 states now require that insurers allow patients to participate in clinical trials.
Willingness on the part of health plans varies by health plan and by study, according to Abrams, and "lack of coverage can be a significant barrier for many patients. Lack of coverage also makes it harder for researchers to conduct successful trials that could improve prevention and treatment options."
The key for most plans is whether a clinical trial is considered experimental or investigational, according to Abrams. "But when enough data show that the approach is safe and effective, a health plan may consider a trial adequately established and cover some or all of the costs. And the plans can be very specific about comparative costs, whether treatment of a perceived equal value is available for less costs."
Evolving role
Some medical directors say they recognize that their role in helping to pay for clinical trial participation, especially for patients who have exhausted other options, is evolving. "We have long believed we have an important leadership role to play in treating cancer, including involving our patients readily in clinical trials," says VanderLaan. "There is not a lot of evidence that off-trial treatment costs less than on-trial treatment."
One seldom sees dramatic or immediate improvements, but progress does occur, says Davidson. "Progress depends on small refinements in treatment discovered through the painstaking process of many clinical trials. Effective cancer care must value incremental steps."
The complexity of cancer treatment — the paradoxes inherent in the tensions between emerging science and cost — is nowhere more evident than in treating prostate cancer. The total cost of treatment varies significantly, according to a recent report in the medical journal Cancer, although there is little evidence that one form of treatment is significantly better than the other.
Researchers compared patterns of health care utilization and direct costs of prostate cancer-related treatments over a 5.5-year period in 4,553 newly diagnosed patients, stratified by age, risk group, and ethnicity. In the first six months after diagnosis, direct prostate-related costs per patient were high ($11,495) and highly variable ($2,586 for watchful waiting to $24,204 for external-beam radiation therapy). After the first six months, costs were only $3,044, ranging from $2,418 for radical prostatectomy to $6,019 for androgen deprivation therapy.
Even prostate cancer screening is controversial because not all prostate cancers are deadly, yet once they are found, many men feel they must have the entire gland removed.
"We're over-diagnosing it," said Alfred I. Neugut, MD, director of cancer prevention and control at Columbia University Medical Center, to the New York Times in January when the ACS reported that although the incidence probably will not change, the number of cases will increase as the population ages. About 219,000 new cases are expected in 2007, and 27,000 deaths.
With regard to testing, prostate cancer is the exception, however. "There's no doubt in anyone's mind, certainly not mine, that the best form of cancer treatment is the kind that takes place before the disease is ever diagnosed," says Cigna's Salmon. "Not getting cancer is the best cure."
An exercise in "point-counterpoint" at a recent disease management meeting showed dramatic swings in views
*Four members of the National Managed Health Care Congress (NMHCC) Disease Management Outcomes Workgroup debated the pros and cons of six different issues before a group of knowledgeable listeners, and discovered that even in a short period, opinions could change significantly. Six issue statements were presented to the participants who were asked to respond to the statements with "agree, somewhat agree, neutral, somewhat disagree, and disagree" using wireless keypads. (The issue statements are below the graph.)
Three minutes
After the tally for one issue was displayed, one panelist spoke three minutes in favor of the statement. A second panelist spoke for three minutes against the statement. Then the poll was repeated. Dramatic shifts were evident in the responses to half of the statements. This indicates that discussion and debate is a valuable tool for the DM industry.
Jeff Gruen, MD, MBA, had assembled the DM Outcomes Workgroup for an earlier NMHCC conference to help attendees improve their comprehension of the complex financial and methodological elements of impact assessment in DM programs.
The workgroup has now presented successfully seven times at National Managed Health Care Congress/Disease Management trade shows, has produced a publication based on these results (Joint Commission Journal on Quality and Safety. November 2004, Volume 30, Number 11, Page 616. "Assessing Return on Investment of Defined-Population Disease Management Interventions." Authors: Thomas W. Wilson; Jeff Gruen; William Thar; Donald Fetterolf; Minalkumar Patel; Richard G. Popiel; Al Lewis; David B. Nash), and continues its work.
At the September 2005 Disease Management Congress in Orlando, Fla., the workgroup conducted a session titled "Who Wants to Avoid the Millionth Error? DM Reality Show Explores Issues Driving the Outcomes Measurement Debate."
Before each debate began, the question was read to audience members who were given the choice of five answers. The audience had about 30 seconds to respond, and the sums were displayed immediately.
One panelist defended the statement for three minutes (the pro position), followed by a three-minute speech from one panelist who argued against the issue (the con position). The poll was repeated for each issue, with the post-debate sums and pre-debate sums displayed.
Point-counterpoint
Responses of "agree" and "somewhat agree" were combined into one category and "somewhat disagree" and "disagree" into another. Statistical significance tests were performed after the debate.
On 5 of the 6 issues debated, the percent that strongly agreed or agreed dropped as a result of the debate. Half of the time, the percent who strongly agreed or agreed showed a statistically significant difference after the discussion.
The three issues that show the most changes in participants' opinions were, in descending order of change: 1) uniform ROI measurement standard needed (number 1 in chart below); 2) controls regression-to-the-mean (number 4); and 3) DM dies in 3-5 years if federal projects fail to find value (number 6).
General conclusions from those polled, to the degree that they represented their respective institutions and the industry, would include the following:
Following this nonscientific market poll, the disease management industry should certainly consider the creation of a single universal ROI methodology, as 58 percent agreed or somewhat agreed with that statement after the debate. However, the industry may want to carefully think over how best to proceed on this issue, as prior to the debate a full 81 percent agreed or somewhat agreed with this statement. This was the biggest shift in opinion that was seen in the six questions. This shift in the audience's outlook after six minutes of discussion suggests that this effort should proceed carefully.
Disease management program studies that have been published are overwhelmingly believed to not include sufficient methodological adjustments to establish equivalence between the reference group and the DM intervention group. The debate did not appreciably change the opinion on this issue. This is a potentially challenging problem as most studies conducted in DM are not randomized control trials. The randomized control trial study design is most likely to lead to equivalent reference groups, but there is no guarantee that randomized control trials will achieve equivalence.
Participants in the meeting strongly felt that disease management outcomes are not primarily a result of reduction in health care provider practice variation, but rather, the change in patient behavior. This position was improved by the debate, with 9 percent of the audience shifting position toward patient change as the primary driver.
The problem of adequately controlling for regression to the mean (RTTM) was identified as the most serious negative of all the issues. After the debate, 86 percent of the participants — up from 62 percent prior to the debate — did not believe that DM had adequately controlled for this phenomenon. Simply put, RTTM refers to the observed decline in costs and utilizations in many DM populations when using a pre-intervention/post-intervention study design. But the decline seems to occur even when DM is not present, suggesting that the programs are not responsible for the change, but that it is a natural phenomenon.
For DM initiatives, the belief that a ROI of only 1:1 (i.e., where DM costs = DM benefits) was consistent (41 percent to 38 percent, not statistically significant). Most importantly, over 50 percent believed that this statement was not supported, presumably because evidence supports the contention that DM ROIs are greater than 1:1. In other words, the audience believed that DM did, in fact, have a positive ROI in both published and nonpublished studies.
The conference participants were initially skeptical regarding the future of the DM industry, given a hypothetical unfavorable Medicare Chronic Care Improvement Project (CCIP) evaluation (now called the Medicare Health Support project). However, the audience changed its position after the debate, most likely because of the recognition by the con position that disease management offers a variety of multidimensional contributions, including clinical improvement, patient satisfaction, productivity improvement, and other softer outcomes that result in overall better health. The results from DM are not and should not be single-dimensional.
Authors' commentary
We believe that the audience informed us that the industry must move toward more standardized methodologies that can more adequately adjust for regression to the mean and nonequivalence between the DM intervention population and the reference (e.g. trend, pre-period, concurrent period, nonparticipants, classic control group, etc.). We agree with this sentiment.
The fact that there were significant changes in opinions in one half of the issues leads us to believe that there is a great need for civil, structured discussion and honest and respectful public debate of the important issues facing DM. These discussions should take place at conferences, at other meetings, and in the pages of magazines.
Given the issues in the peer-reviewed literature, we encourage more space be devoted in peer-reviewed journals for letters to the editor. This would constitute an on-going public peer review of peer-reviewed literature.
A similar debate will be conducted at the Health Management Congress in the fall.
Jeffrey Gruen, MD, MBA, president for care, Revolution Health Group; workgroup chairman
Donald Fetterolf, MD, MBA, corporate VP for health intelligence, Matria Healthcare
William Thar, MD, MPH, independent health care consultant
Thomas W. Wilson, PhD, DrPH, president, Population Health Impact Institute
The authors wish to acknowledge support for the NMHCC Workgroup provided by the National Managed Health Care Congress and IIR Inc. We are specifically grateful to Megan Antonelli for the administrative support provided to the group and to the vendor that supplied the wireless touch pads, and to the audience that participated in this survey.
---
Our most popular topics on Managedcaremag.com
---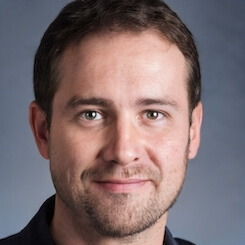 Paul Lendner ist ein praktizierender Experte im Bereich Gesundheit, Medizin und Fitness. Er schreibt bereits seit über 5 Jahren für das Managed Care Mag. Mit seinen Artikeln, die einen einzigartigen Expertenstatus nachweisen, liefert er unseren Lesern nicht nur Mehrwert, sondern auch Hilfestellung bei ihren Problemen.