VBID is a promising approach to improving health and cost outcomes, but its use has been limited. Expanding it to complicated interventions will require a lot of effort.
The history of managed care is littered with the debris of failed ideas. Capitation, anyone? It led directly to the managed care backlash. Remember provider-owned HMOs? They seem strangely like accountable care organizations, which we're learning may be harder to make work than first thought. Physician practice management companies? Say "MedPartners" to any physician who sold his practice back in the day, and you risk awakening long-dormant traumatic memories of suits in the C-suite.
And then there is first-dollar coverage — originally, the idea that a low copayment would encourage people to get preventive care. But with the emergence of me-too blockbusters and treatments for so-called lifestyle ailments, the $2 copayment yielded to calls for consumers to have more "skin in the game." The resulting escalation of cost sharing proved to be so blunt an instrument that many people stopped getting the chronic care they needed.
Enter value-based insurance design, managed care's rising star. Intended to soften the blunt instrument, VBID posits that by reducing barriers to high-quality care, we'll improve health outcomes and maybe even save some money along the way. "It's looking at a patient holistically, both from a patient-care outcomes perspective and a financial exposure perspective," says F. Randy Vogenberg, RPh, PhD, a principal at the Institute for Integrated Health Care (IIH) and a member of MANAGED CARE's Editorial Advisory Board.
That's if it's done right. Done haphazardly, VBID risks becoming just another well-intentioned idea run up the flagpole — only to be taken back down amid conflicting stakeholder goals. For VBID to move beyond experimentation and to become part of the fabric of health care delivery and payment, five challenges must be overcome.
1 VBID isn't a drug giveaway
The most common value-based designs narrowly target certain drug classes, reducing or eliminating copayments for them. The idea is that better adherence will improve clinical outcomes and, ultimately, costs.
To date, though, that remains largely an assumption.
"We can get people to get their prescriptions filled more often, and by doing that they are probably taking more of their medicine. But do we know whether it makes any difference in the clinical outcome?" says Gary Owens, MD, former vice president for medical management and policy at Independence Blue Cross, now president of Gary Owens Associates.
The now-famous studies for Pitney Bowes, which moved diabetes drugs and devices to formulary tier 1, showed better adherence along with drops in ER visits and in the use of drugs to treat the side effects of nonadherence. Pharmacy costs went up, but the overall cost of care among beneficiaries with diabetes fell 6 percent.
Move beyond Pitney Bowes, however, and the evidence to answer Owens's question is spotty.
In the Asheville Project, which was similar to Pitney Bowes's efforts but with a disease management component, sick leave dropped but mean total health care spending reductions were not statistically significant. The Rand Health Insurance Experiment, which reduced cost barriers to treatment, had no effect on long-term health outcomes. Writing in Health Affairs last year, Harvard Medical School's Niteesh Choudhry, MD, PhD, noted that most reported outcomes of VBID are not scientifically rigorous, making it "unclear whether this increased [drug] use will yield better health outcomes and lead to reductions in other health care costs."
The problem with many of the VBID programs reported in the literature, according to several people interviewed for this article, is that they don't use all of the levers that can make VBID successful in the long term. Short of that, it becomes difficult to develop a value-based design to address complicated health conditions and high-cost interventions.
"It's not about free drugs and how many people we can get to take the drugs," says Cyndy Nayer, president of the Center for Health Value Innovation (CVHI). "If it were about free drugs, then all the people who are in a grant or Medicaid program would be compliant with their medications because nobody pays more than $5 per prescription under Medicaid." To Nayer, VBID involves a variety of strategies and tactics that engage members.
"If you don't have prevention and wellness in place, if you don't have ongoing communication, and if all you do is reduce the cost barrier, we can predict that they fall off at the 20th month," says Nayer. "We've seen it over and over again."
That speaks to the next hurdle to be overcome….
2 Motivation
Don't just think that if you build it, they will come. A good value-based design has to motivate members, employers, and physicians to participate through education and by aligning their interests.
Successful incentive programs, says Katie Neben, director of VBID product management at Trizetto, start with a careful analysis of the population you are targeting.
People are "not taking responsibility for their own health if they're just getting it for free," says Katie Neben, director of VBID product management at Trizetto, a Colorado-based information technology provider. "When all you do is that, it increases your costs."
The subtext in Neben's and Nayer's messages is the importance of injecting personal responsibility into the mix. But haven't we heard this before? WebMD and wellness tips on health plans' Web sites were supposed to empower people to have meaningful conversations with their physicians about staying healthy.
Left out of that equation, though, was any consideration of all the factors that make people tick. For members, that means rewarding them for taking simple, proven steps to keep chronic conditions at bay and then rewarding them again to keep it up.
SeeChange Health offers value-based benefit plans for small groups, using positive reinforcement for healthy behaviors. The plan rewards members for completing a health risk assessment, a biometric screening, and an annual physical with recommended condition- and age-appropriate screenings within 12 months of enrollment (see "Would You Do This for $500?" below).
Would you do this for $500?
SeeChange Health gives members real rewards for completing health screenings and other wellness-based activities. These take the form of cash refunds for out-of-pocket costs, deposits into a health savings account, or even gift cards.
"It can be a number of things, as long as it's something they can understand and relate to their wallet," says CEO Martin Watson. "Sometimes, people don't understand what a shift from 80/20 to 100/0 coinsurance does for them. It takes more explaining."
How much is enough? "We found the magic number to be $500 or more. It has to be an I-feel-it-in-my-wallet impact. In our research, $500 to $750 is the sweet spot to helping people who normally don't do anything to participate."
"When you complete the third item, we push you into a richer benefit set and readjudicate any claims during the plan year against the richer benefits," says Watson. "The goal is, Do the basics you should do, get to know your physician, and we'll give you better benefits."
Successful incentive programs, says Neben, begin with a careful analysis of the population you are targeting. "You need to make sure that the conditions you target are places where member action and intervention can make a difference."
To that end, WellPoint is rolling out value-based plans for five chronic conditions, attempting to engage members on the basis of their readiness to participate in health education and improvement activities.
But what is the opportunity for physicians — most of whom still are not paid for prevention?
"The conventional system was designed to pay for procedures and diagnostics. It does not pay for quality, for prevention, for care coordination, for wellness, for appropriate use, or for the hospitalization that was prevented," says Jay Sultan, associate vice president for systematic health management and applied analytics at Trizetto. "It is not designed to pay for accountable care, or for quality, or for any of the other things that would address unwarranted consumption of care."
Nayer works to align interests among purchaser and payer members of the Center for Health Value Innovation by framing value-based care in terms of each group's "dividend" for reducing health risks. To accomplish that with physicians, CVHI has a framework for outcomes-based contracting, which gives doctors decision-making authority and opens the door for episode-of-care payments.
"Accountable care is an absolute failure if all we do is find ways to move money around. That won't fix anything," says Sultan, whose company collaborates with CVHI. "We have to figure out a way to change payment so that we're transforming care delivery. The change in care delivery is the litmus test for whether we should do something."
Emerging systems technology can assist with alignment. Trizetto, for instance, offers software to help payers and members learn when they have met thresholds for rewards, as well as products that pool medical and pharmacy claims data to help physicians track patient care and to help payers see the value of coordinated care.
Progressive, yes. But in a system where health care is obtained through the workplace….
3 It's hard for employers to pull this off
Call it lack of will, entrenched interests — or both. Encouraging an employer to come up with a new underwriting approach and to turn its benefit structure inside out isn't easy, no matter how much sense a value-based design may make.
"That's where everyone is struggling right now, in the implementation," says Vogenberg, at IIH. "It's a huge undertaking, the logistics of doing this."
A full-blown value-based strategy might meld a copayment strategy with the use of, say, better-performing provider networks and hospitals, bundled payments, and shared savings, to name a few. Part of the difficulty with getting to this point lies in developing benefits relevant to a specific employer's needs.
"With the typical employer of 800 to 1,200 employees, what you end up seeing is different from employer to employer," says Vogenberg. "You need a million or more people to see something from a trend perspective. But then you also lose a lot of the variance, so [health plans] need to do subanalyses and drill-downs. Nobody wants to do that."
The need for will, says Vogenberg, is a real obstacle to broadening the scope of VBID.
"There is a lot of pushback from vendors who don't want to change what they are doing. You have all this push and pull going on."
What kind of push and pull?
"If I'm a fully insured plan, it's not in my interest to bring innovative programs to the market because I'm just going to give a healthier population to my competitor four years down the road," says Watson. "So, my plan is to have a really complicated plan design, I'm going to have you press 16 buttons on the telephone before you get to a customer service representative, and I'm going to pray for a mild flu season.
"And if I have those three things, then I know that in year 1, I'll have huge profits. By year 2, the employees will start to understand the benefit plan and my spending will go up. By year 3, there's a good chance that you'll move to another carrier because you'll be unhappy with the plan design and the service."
For their part, self-insured plans can't treat a value-based program as a one- or two-year venture. "That has been the ongoing issue from an employer perspective," says Vogenberg. "Employers look at it long term, and the health plans focus on it short term."
Then there are the PBMs and pharmaceutical companies.
"Value-based principles should be based on cost plus clinical value," says James C. Robinson, PhD, MPH, the Leonard D. Schaeffer Professor of Health Economics at University of California-Berkeley School of Public Health.
Taken logically, says Robinson, if a value-based strategy reduces cost barriers to high-value interventions, it should also make low-value interventions more costly to the member.
"As soon as they start talking about that, you lose some of the enthusiasm from the pharmaceutical industry," he says. "The industry is legitimately in favor of reducing financial barriers to appropriate uses of their medications, but there's also such a thing as inappropriate use."
To Robinson, "VBID principles do not encourage the reduction of cost-sharing for appropriate uses of everything." In other words, access-related benefit strategies should be driven by solid data and respected clinical guidelines. Which leads us to a particularly difficult challenge:
4 How do you establish value?
As Robinson suggests, the name value-based insurance design suggests that certain interventions have more clinical value than others. Determining which ones are more valuable, though, becomes tough when you move past definitive consensus guidelines.
"The first thing to establish is, what are the clinical indicators you want to look for in the disease you are treating?" says Owens, the former Independence Blue Cross medical director. "Is it delay of disability? Not being hospitalized? Is it the ability to do activities of daily living?"
The way the U.S. Food and Drug Administration evaluates pharmaceuticals, it's hard for employers and payers to discern their value. "Pharma's incentive is to get through the FDA process, so there are certain things they have to do and to show," says Vogenberg. "That's not really what the market wants to see. Yes, you want to show that the drug is safe and that it's effective, but after that, you want to look at the value proposition."
Prescribers need to weigh the costs and value of expensive specialty pharmaceuticals, says Laurie Amirpoor of WellPoint.
The benefits of specialty pharmaceuticals are often uncertain — which Amirpoor, at Wellpoint, says makes it difficult to expand value-based strategies beyond conditions like asthma, diabetes, and others with definitive guidelines.
"For example, the newer cancer drugs are high cost and are associated with serious side effects with limited impact on survival time," she says. "Prescribers and patients have to determine the value of taking these types of drugs. "
No studies document the use of VBID in complicated disease states. But shouldn't comparative effectiveness research begin to sort this all out?
"Comparative effectiveness is a sinkhole of scientific debate. Nobody can ever agree on what's good evidence," says Mark E. Lutes, a lawyer in the health care and life sciences practice at Epstein Becker Green.
Lutes alludes to the Affordable Care Act, which says that plans offered in the coming health insurance exchanges must include "essential health benefits" that are equal in scope to what employers typically offer.
That doesn't offer much promise for clarity, considering that …
5 Health reform won't push this along
The exchanges that the health care reform law will establish by 2014 will be run largely by the states — which Vogenberg laments "have no idea how to do health reform.
"People who work in state governments are focused on grant and entitlement programs," he says. "Now, they will be involved in the commercial insurance world, and they don't have any clue how that works. In the grant or entitlement program, you write the rules. So there is a tremendous clash of cultures and experience. It's impossible to pull this off in a way that will make sense."
The advent of exchanges could be beneficial to health plans that learn to play the part of the broker to help people make smart choices. "Health exchanges will eliminate any variation among plans," says Vogenberg. "Like Part A and Part B, you have to do certain things and there really isn't a lot of room to be creative or to differentiate yourself. So, you carve out your market, it's a race to be number 1, and whoever gets to the finish line first survives."
Where from here?
None of this is to say VBID can't blossom. Like everything in health care, VBID is evolving, and those interviewed here who are building on the work of pioneers like Pitney Bowes are eagerly pursuing strategies to prove that VBID can go mainstream. But few would disagree that the challenges are tall.
"These are things we think about every day. We don't have the answers yet," says Amirpoor. "But we recognize that we've got to come up with one for health care to be affordable."
VBID sounds easy but takes work
The Center for Health Value Innovation and Buck Consultants surveyed 80 companies that deployed value-based designs in 2010 about the challenges they faced in doing so. Engaging stakeholders came up as a frequent concern.
Source: Value-Based Design 2010 Survey Report, Center for Health Value Innovation, St. Louis, February 2011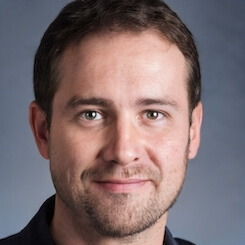 Paul Lendner ist ein praktizierender Experte im Bereich Gesundheit, Medizin und Fitness. Er schreibt bereits seit über 5 Jahren für das Managed Care Mag. Mit seinen Artikeln, die einen einzigartigen Expertenstatus nachweisen, liefert er unseren Lesern nicht nur Mehrwert, sondern auch Hilfestellung bei ihren Problemen.