The new system is supposed to have transparent pricing, but some say it is susceptible to manipulation, which was AWP's downfall
A little more than a year ago, 45 states based their Medicaid drug payments on a common benchmark: an estimated acquisition cost based on the average wholesale price (AWP) of the therapeutic. And 37 of those states got their AWP numbers from First Databank — which shuttered the controversial effort on Sept. 26, 2011.
Faced with a tsunami of legal challenges and fraud charges that racked up hundreds of millions of dollars in settlements from a broad swath of players in the pharma industry, First Databank has washed its hands of the entire AWP program. And, after all the claims and accusations over the past decade, no one at First Databank is publicly mourning AWP.
"We work very hard to get clinical information right," says Patrick Lupinetti, First Databank's senior vice president and editorial director for the company's Knowledge Base Services Department. "Our pharmacists dig into information, checking drug interactions, allergies, dosing, and how it makes a difference in treatment. But we also had average wholesale prices that we received from manufacturers accompanied by disclaimers and we couldn't do anything to validate them. It was impossible to continue doing that, so ultimately we had to stop publishing the AWP."
Now First Databank is helping to create a new benchmark for drug prices that Lupinetti hopes will influence the way pharmacy benefit managers assess drug acquisition costs. Early this year, the company announced that it would work with Ernst & Young to conduct an ongoing survey for New York's Medicaid program that would assess pharmacies' average cost of acquiring drugs and also the cost of dispensing them — the average acquisition cost (AAC) and the cost of dispensing (COD).
New York is building on a new approach that was launched in Alabama two years ago, when the state began to collect the wholesale drug invoices paid by pharmacies so it could find out for itself what the actual wholesale prices of these drugs are.
According to officials in Alabama, the new approach saved the state $30 million a year. Then Idaho and Oregon adopted the same approach, and California and New York changed laws to move to an AAC.
"By all indications, it's the wave of the future," says Lupinetti. Once you go beyond the average wholesale price model and start to explore various models, "most analysts come back to the average acquisition cost model."
Some state Medicaid officials, though, are reserving judgment, saying they want to carefully evaluate how this system works in practice. And at least one national pharmaceutical pricing expert is waving a red flag at the approaching change, warning that this new system has hidden, built-in flaws that could wreck any attempt at achieving transparency, while threatening some retail pharmacies with a price list they may not be able to afford.
Restoring rationality?
The federal Office of Inspector General of the Department of Health and Human Services found that many states plan to look closely at the AAC program. A total of 44 said they preferred a single national benchmark to base their Medicaid rates on. And officials in 24 of the states specifically suggested basing the new benchmark on pharmacy acquisition costs.
Once the new pricing model takes hold, says Lupinetti, it will likely have an effect on the way drugs are dispensed. For payers, assessing the true acquisition price for therapeutically equivalent drugs and choosing the lowest cost will become a simple matter.
Now, Lupinetti says, "variable reimbursements can change the incentives to prescribe one drug over another in a way that can conflict with best clinical judgment. Transparent pricing restores a certain degree of rationality."
Dispensing fee?
The AAC formula, he adds, will also be accompanied by an increase in the amount that pharmacies charge for a dispensing fee. With ingredient reimbursement reduced to cost, a dispensing fee of $3 or $4 would drastically cut pharmacy payments to the bone. In AAC models, dispensing fees can increase to as much as $10 or $11, which will factor into how much money a program will save overall.
But this new survey also creates a simple benchmark that private payers can use as well.
"What this brings to the market is pricing transparency and that's a significant change from where we are now," he adds. "For many branded drugs, pricing negotiations involve a discount from an average wholesale price, say 17 percent, to get the price down to a proxy for expected acquisition cost. But the AAC takes the guesswork out of the process."
The problem, says Stephen Schondelmeyer, PharmD, PhD, a professor of pharmaceutical economics at the University of Minnesota, member of MANAGED CARE'S editorial advisory board, and an oft-cited expert, is that this new approach to drilling down to the actual acquisition cost may be no better than the old AWP method.
The previous method, he explains, relied on the reported AWP drug price minus a percentage, to give Medicaid the best drug price available. But the AWP numbers were often inflated, leaving the final discounted price too high. Where the states are going wrong now, he says, is in believing that the hard invoice numbers they plan to evaluate reflect true costs.
That often isn't the case, Schondelmeyer maintains. Not only are there common on-invoice discounts — say, a standard small price reduction for prompt payment known as an earned discount — there are also common off-invoice discounts and rebates that the sample surveys won't reveal. "Sometimes the wholesale acquisition cost [WAC] is the actual price, but the actual price could be 20 percent, 30 percent, even greater than 50 percent less than the WAC, which gets us right back to AWP and the problems we had with it."
There's another problem, says Schondelmeyer. The wholesale prices pharmacies pay can vary dramatically. These price differences are usually "class of trade" pricing that is structurally driven rather than volume-driven.
A small hospital outpatient pharmacy, for example, can often get big discounts as manufacturers work to get their drugs established with physicians who may be starting patients on long-term treatment regimens. Those prices could artificially drive surveyed actual acquisition cost below a typical retail pharmacy's actual cost, potentially driving some out of business and warping the local market for drugs.
Then there's the dispensing fee. If you strip out a markup on the drug ingredient, the pharmacies will have to start charging their hard costs, which could be up to $13 per prescription, depending on the economics of doing business in the area they service.
Medicaid directors are paying close attention. Not everyone is ready to give an unqualified blessings to the AAC model.
"Time will tell," says Matt Salo, executive director of the National Association of Medicaid Directors. "It's something that some states have been trying. Once you set a system in place, it can get manipulated again on the back end." Exactly whose acquisition costs are being considered in the surveys? How does it influence a pharmacy's dispensing fees?
What's going on?
"The only thing that is clear is that for decades there's been nothing so opaque as the pharmaceutical pricing system in Medicaid," Salo adds. "The states and the federal government have been trying for a very long time to try to figure out what is actually going on. Alabama seems to think it was successful. But Alabama is a small state. Alabama doesn't drive the market like California or New York would. So once California and New York are there, the market starts to change."
---
Our most popular topics on Managedcaremag.com
---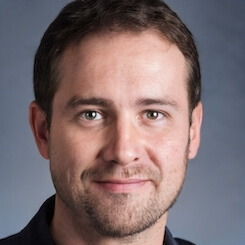 Paul Lendner ist ein praktizierender Experte im Bereich Gesundheit, Medizin und Fitness. Er schreibt bereits seit über 5 Jahren für das Managed Care Mag. Mit seinen Artikeln, die einen einzigartigen Expertenstatus nachweisen, liefert er unseren Lesern nicht nur Mehrwert, sondern auch Hilfestellung bei ihren Problemen.