Although three pilot programs came up short, experts say systems like PROMETHEUS could still succeed — if plan medical directors take an active role
You can't say the name isn't ambitious. A system for bundling payments to various providers to allow them to share risk for an episode of care bears the moniker PROMETHEUS, and some theorists believe that the successful implementation of such a system could indeed be a health care breakthrough akin to that Greek Titan's presentation of fire to mortals. So far, however — according to a recent Rand Corp. report — this spark has failed to grow into a flame.
The PROMETHEUS payment model was implemented by the not-for-profit Health Care Incentives Improvement Institute (HCIII), which also manages the Bridges to Excellence program. PROMETHEUS is an acronym for "provider payment reform for outcomes, margins, evidence, transparency, hassle reduction, excellence, understandability, and sustainability." And the Rand study's title summarizes its findings: The PROMETHEUS Bundled Payment Experiment: Slow Start Shows Problems in Implementing New Payment Models.
The three sites in the Rand study were Crozer Keystone Health System/Independence Blue Cross in Pennsylvania, a hospital system contracting with a local health plan; the Employers' Coalition on Health in Rockford, Ill., an employer coalition contracting with two local health systems; and Priority Health/Spectrum Health in Michigan, an integrated delivery system. Data were collected from 2009 to 2011 through telephone interviews and site visits in which interviews were conducted in person. The results were uniformly disheartening.
A fire still unlit
"As of May 2011, none of the pilot sites had achieved the goal of using PROMETHEUS as a payment method or had executed bundled payment contracts between payers and providers," the study states. "The participants expressed disappointment at the slow progress, which for some lagged months or years behind their planned milestones."
The study states that the program is meant to transfer "financial responsibility for events related to technical risk to providers, because that is what is in their control, while insurers retain responsibility for probability risk, because that is a traditional function of insurance." Bottom line: That reportedly didn't happen.
But François de Brantes, the HCIII's executive director, insists that the Rand study yields an imperfect picture of reality. He wrote in an HCIII newsletter on November 11 that there has been tremendous improvement in subsequent bundled payment pilot programs that makes "the limited year-old snapshot reported by Rand" somewhat obsolete.
"Don't get fooled by the lying headlines," de Brantes wrote. "What matters is what's going on today in the field."
Peter S. Hussey, PhD, a policy researcher at Rand and one of the study's authors, says that HCIII was given an opportunity to comment on an early draft of the study and that its comments were incorporated in the final version.
De Brantes says that "the draft was done in March and we did comment. However, the paper appeared in November and completely ignores the progress made between March and November, and it has been substantial." (For more debate on this, see "Rand Study Attacked — And Defended,".)
Obstacles to progress
One sticking point in the attempt to introduce bundled payments, according to the report, was determining whether a service was part of a bundle and, if so, whether it was "typical" care or a potentially avoidable complication. And to physicians the phrase "potentially avoidable" sounded a lot like "preventable" — a sign of failure, in other words — and defenses went up.
Also, sharing the savings between provider and payer turned out to be more difficult than expected. "Interviews at two sites reported that neither payers nor providers were eager to set aside funds from which to make bonus payments," says the study. "In addition, some payers did not accept the idea that they should share any savings. They expressed skepticism that the 'savings' represented real long-term improvement and not natural variation in costs."
Implications for reform
The Rand study suggests that participants' experience with PROMETHEUS might not bode well for health care reform. "Many of the lessons learned from the pilot sites — such as the difficulty of adding complexity to an already complex system and agreeing to specific payment incentives — are likely to apply to other payment and delivery reforms, including accountable care organizations and patient-centered medical homes," the study notes.
However, Alice G. Gosfield, a health care lawyer and member of the MANAGED CARE Editorial Board, argues that these initial bundled payment efforts can be improved. "Many of the complexities noted in the reports on the early pilots have been addressed and newer pilots [not part of the Rand evaluation] have gone more smoothly, which means we learn with experience," she says.
Also, there's other news that's not so bad. Though not yet embraced as a payment model, PROMETHEUS won plaudits from participants as a measurement tool. Doctors welcomed the opportunity to improve care, and the three sites "have stimulated new care coordination and improvement activities," says the report. In addition, the three sites have made improvements to the way electronic medical records are used.
For the future, Rand's Hussey is keeping an open mind. "It's possible that other sites will have different experiences with bundled payment. We believe that future experiences could be informed by the experiences of the three sites we studied, and these lessons could contribute to successful implementation."
One contributor to future success could be the active participation of health plan medical directors, according to Gosfield, who has been on the design team from the inception of both PROMETHEUS and the Health Care Incentives Improvement Institute.
Medical director's role
"There are several critical elements to the success of these models, and a strong collaborative ethos from the highest level of the plan — where the medical director would be key — is very important to keeping people moving along with a will to succeed," says Gosfield. "We have long said that to implement this type of program you need a willing plan and willing providers."
Paul Fronstin, PhD, director of the health research and education program at the Employee Benefit Research Institute, agrees. "Medical directors at health plans are unique in that they are providers of health care and understand the insurance side of the business," he says. "They may be the ones who can effectively broker a compromise between providers and health plans to move to a bundled payment system."
Richard G. Stefanacci, DO, MBA, associate professor of health policy at the University of the Sciences in Philadelphia and chief medical officer of the Access Group, argues that medical directors can "play a major role in getting providers to be efficient and effective in delivering better care. But it needs to start with bundles big enough, priced correctly, and aimed at manageable outcomes. The medical director is best positioned to assure the right bundled package and the right path for directing provider behavior."
De Brantes says that "There's no question that the chief medical officers are fully engaged in the process because of the tie-ins to disease management, care coordination, and other plan activities to improve patient outcomes," he says.
Hussey agrees about the importance of clinical executives at health plans. "Our evaluation of the experiences of three pilot sites highlights several things that medical directors at health insurance plans could do to facilitate bundled payment," says Hussey. "Two of the most significant technical challenges were utilization analysis and payment processing."
Utilization analysis establishes the historical baseline of cost and utilization of health care services in the bundles. "It is also information that plans can use to illustrate opportunities for improvement that can motivate providers to participate," says Hussey.
Payment processing refers to modification of claim-processing systems. Several vendors are developing programs to do this, Hussey notes, but during the study period "sites were struggling with this functionality and therefore were not able to bring their bundled payment programs live."
Translation: Much work lies ahead for HCIII and other potential developers of bundled payment systems. "The essence of what Rand reported was that doing bundled payment is not a walk in the park, which is true," says Gosfield. "But if no one tries, then we learn nothing. And as one of our board members, a physician, said recently, 'If it were easy it would have happened long ago.'"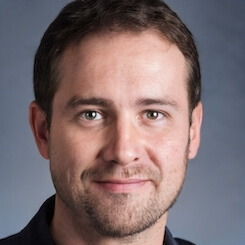 Paul Lendner ist ein praktizierender Experte im Bereich Gesundheit, Medizin und Fitness. Er schreibt bereits seit über 5 Jahren für das Managed Care Mag. Mit seinen Artikeln, die einen einzigartigen Expertenstatus nachweisen, liefert er unseren Lesern nicht nur Mehrwert, sondern auch Hilfestellung bei ihren Problemen.