As is always the case when I return from working abroad, it takes me longer, metaphorically speaking, to unpack my bags. I was ostensibly in Brazil to teach and consult about innovations in our population health management movement in America. But, as I expected, I was surely the greater beneficiary of teachings from leaders of the wellness movement in Sao Paulo, the business nexus for the world's sixth largest economy.
Leaders of population health programs in Sao Paulo offer a self-assessment of being a decade or more behind the United States in the maturation of employee health benefits such as employee assistance programs (EAP), disease management, pharmacy benefits management (PBM), and wellness. I anticipated we would be discussing the "leapfrog" opportunities that come with later adoption of trends. For example, developing countries garnered advantage by skipping much of the costly infrastructure of cable by embracing  wireless communications.
So I came to Brazil thinking about what aspects of American health care innovation I would skip over if I had a chance to learn from the trials and errors of America's health reforms. For example, I found it curious that the Brazilian health care system is likely the closest to America's with respect to the proportion of employer versus government financing, yet the country had yet to mobilize anything resembling a buyers' coalition or a business group focused on health or health policy. When I happened upon Brazil's health commissioner, he told me his main message for employers was to become more proactive with the government in setting health policy. I said "Be careful what you ask for." It was advice borne out of an American sensibility that public/private partnerships are fraught with ideological perturbation.
But then I met my host, Dr. Richardo De Marchi, owner of CPH Health, who changed my thinking about what's possible in working across sectors. Our first visit was to Teto-Brasil, a Brazilian equivalent of Habitat for Humanity. A worthier non-governmental organization (NGO) for your corporation's global philanthropic giving would be hard to find.
Richardo introduced me to Luiz Monteiro, a volunteer laborer building housing for the poorest of the poor in Sao Paulo. Luiz was a soft-spoken elder among mostly college-age volunteers, and his dirty clothes and unassuming manner signaled his intent to blend in. He was explaining the philosophy of working with the community — not being do-gooders doing stuff for them — as he was lifting wooden walls with the future owner at his side. I left with the impression that Luiz was an astute community organizer who happened to be good with a hammer.
The next day my host Dr. De Marchi brought me to meet the CEO of ePharma, Brazil's fastest growing PBM. As I entered Dr. Luiz Monteiro's grand executive office suite, I realized that Luiz was a community-spirited leader in his spare time, while he and Ricardo, both originally pediatric surgeons, were leading Brazil's population health movement as part of their day jobs.
In the days that followed, I met many more leaders like them who shared a vision of bringing best practices in population health to employers and managed care companies throughout Brazil. I was surprised to learn how physician-dominated the leadership for this movement was, how others I heard from shared Richardo and Luiz's passion for community, and how open they were to partnering with U.S.-based leaders if they were kindred spirits in the science of prevention, the promise of health promotion, and being responsive to the needs of the community.
Those who work abroad know that one of the early signs of culture shock is a tendency to romanticize both the differences and the foibles of another culture. Still, my short visit impressed me with the uniquely Brazilian health reforms these leaders were ushering forward.
U.S. leaders in the population health management industry are designing methods for better integration with the nascent patient-centered medical home movement (and the latest iteration of the same, represented by ACOs). These Brazilian physician leaders already have the advantage of both clinical and public health vantage points, especially so given their passion for community service. Brazil may well have a chance to hit the launch button on a truly integrated approach to population health before America has time to hit the redo button.
I've written elsewhere about the "Strength of Weak Ties." That is, what would be possible if the patient-centered instincts of physicians were blended more intentionally with the population health acumen of public health experts. What would you do differently if you had a chance to redo America's litany of efforts to improve health while reforming health care and tackling cost and quality?
Richardo, Luiz and the other visionary leaders I met in Brazil seemed to be showing the way forward. They are leading by example, though, perhaps leading from behind by extracting the best of population health management, patient-centered care, and corporate social responsibility, and combining them into Brazil's version of a national health improvement campaign.
If we had to do it over again, would we still build these movements in silos? If America's ACO pioneers want a glimpse of what better integration could look like, I'd suggest they visit Sao Paulo.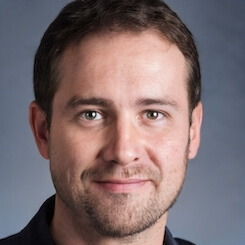 Paul Lendner ist ein praktizierender Experte im Bereich Gesundheit, Medizin und Fitness. Er schreibt bereits seit über 5 Jahren für das Managed Care Mag. Mit seinen Artikeln, die einen einzigartigen Expertenstatus nachweisen, liefert er unseren Lesern nicht nur Mehrwert, sondern auch Hilfestellung bei ihren Problemen.